BHAGYANATHAN M S
Realtor - Wallace Garden (Nungambakkam) - Chennai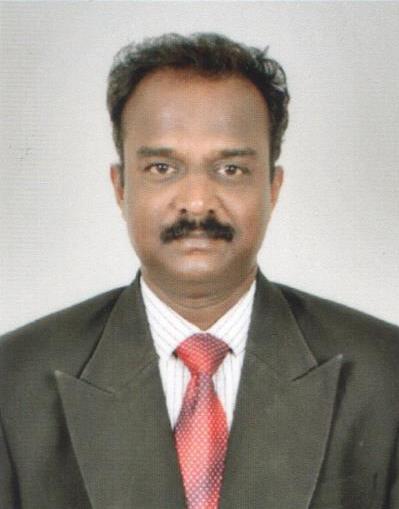 +919940055773
+91-44-43999500 Ext: 513
http://www.hanureddyrealty.com
53 Properties For Sale
6 Properties For Rent
Education
Diploma in Mechanical Engineering.
Experience
Associated with Hanu Reddy Realty for the past 7 years.
2 years in Eureka Forbes,a leading direct marketing company.
15 years of Marketing & Client service experience in leading graphic print houses in Chennai.
7 years of Experience in running own company,contracts Advertising & Print production for leading MNCs & Corporates.
Personal Information
Marital Status-Married and Blessed with 1 Son
Born & Brought up in Chennai with extensive knowledge of local geography & wide contacts.
Hobbies
Love to travel and interested to see new places and people.
Reading books on fiction,listening to Music and watching movies.
Having deep interests in spirituality.
Property Type
Sale/Rent
Location
Reference
Number
View
Flat
Sale
Besant Nagar
SRO/WG-283357
View
Office Space
Rent
Neelankarai
RCO/WG-282999
View
Flat
Sale
Mandaveli
SRO/WG-271572
View
Residential Land
Sale
Besant Nagar
SL/WG-269141
View
Office Space
Sale
Anna Salai
SCO/WG-268900
View
Flat
Sale
Mylapore
SRO/WG-266636
View
Flat
Sale
Velachery
SRO/WG-266272
View
Flat
Sale
Perungudi
SRO/WG-236133
View
Independent House
Sale
Ekkaduthangal
SRO/WG-223454
View
Residential Land
Sale
Alwarpet
SL/WG-209333
View
Flat
Sale
Madipakkam
SRO/WG-208660
View
Residential Land
Sale
Adyar
SL/WG-182765
View
Independent House
Sale
Nandambakkam
SRO/WG-181294
View
Flat
Sale
Thiruvanmiyur
SRO/WG-172491
View
Independent House
Sale
Thirumullaivoyal
SRO/WG-145440
View
Duplex Flat
Sale
Gopalapuram
SRO/WG-143036
View
Flat
Sale
Raja Annamalaipuram
SRO/WG-142783
View
Office Space
Rent
Alwarpet
RCO/WG-142342
View
Independent House
Sale
Jafferkhanpet
SRO/WG-139625
View
Independent House
Sale
Jafferkhanpet
SRO/WG-139619
View
Flat
Sale
Adyar
SRO/WG-133803
View
Flat
Sale
Adyar
SRO/WG-133801
View
Residential Land
Sale
Adyar
SL/WG-133216
View
Flat
Sale
Kotturpuram
SRO/WG-132864
View
Flat
Sale
Thiruvanmiyur
SRO/WG-130213
View
Independent House
Rent
Palavakkam
RRO/WG-129689
View
Flat
Sale
Thoraipakkam
SRO/WG-125759
View
Flat
Rent
Raja Annamalaipuram
RRO/ADY-VLCY-114151
View
Independent House
Sale
Tiruvottiyur
SRO/MYL-108687
View
Flat
Sale
Kotturpuram
SRO/ADY-VLCY-106816
View
Flat
Sale
Kottivakkam
SRO/WG-103446
View
Villa
Sale
Kotturpuram
SRO/ADY-VLCY-89264
View
Duplex Flat
Sale
Kotturpuram
SRO/ADY-VLCY-76550
View
Residential Land
Sale
Mandaveli
SL/ADY-VLCY-66889
View
Independent House
Rent
Ekkaduthangal
RRO/ADY-VLCY-65946
View
Flat
Sale
Adyar
SRO/ADY-VLCY-62998
View
Duplex Flat
Sale
Abiramapuram
SRO/ADY-VLCY-61600
View
Residential Land
Sale
Perumbakkam
SL/ADY-VLCY-59020
View
Villa
Sale
Kanathur
SRO/ADY-VLCY-56799
View
Flat
Sale
Kotturpuram
SRO/ADY-VLCY-56457
View
Flat
Rent
Kotturpuram
RRO/ADY-VLCY-54113
View
Flat
Sale
Besant Nagar
SRO/ADY-VLCY-49601
View
Duplex Flat
Sale
Velachery
SRO/ADY-VLCY-44597
View
Independent House
Sale
Kotturpuram
SRO/ADY-VLCY-43479
View
Residential Land
Sale
Nanganallur
SL/ADY-VLCY-39152
View
Residential Land
Sale
Nanganallur
SL/ADY-VLCY-39146
View
Flat
Sale
Kotturpuram
SRO/ADY-VLCY-37235
View
Flat
Sale
Tiruvanmiyur
SRO/ADY-VLCY-36555
View
Independent House
Sale
Ekkaduthangal
SRO/ADY-VLCY-35857
View
Flat
Sale
Adyar
SRO/ADY-VLCY-35829
View
Flat
Sale
Adyar
SRO/ADY-VLCY-35833
View
Flat
Sale
Thiruvanmiyur
SRO/ADY-VLCY-34648
View
Independent House
Sale
Ekkaduthangal
SRO/ADY-VLCY-34175
View
Flat
Sale
Raja Annamalaipuram
SRO/ADY-VLCY-33410
View
Flat
Sale
Kottur
SRO/ADY-VLCY-30985
View
Flat
Sale
MRC Nagar
SRO/ADY-VLCY-30130
View
Independent House
Sale
Besant Nagar
SRO/1224
View
Villa
Sale
Pudupakkam
SRO/1135
View
Flat
Sale
Kotturpuram
SRO/1002
View