DEVANAND S
Vice President Mentor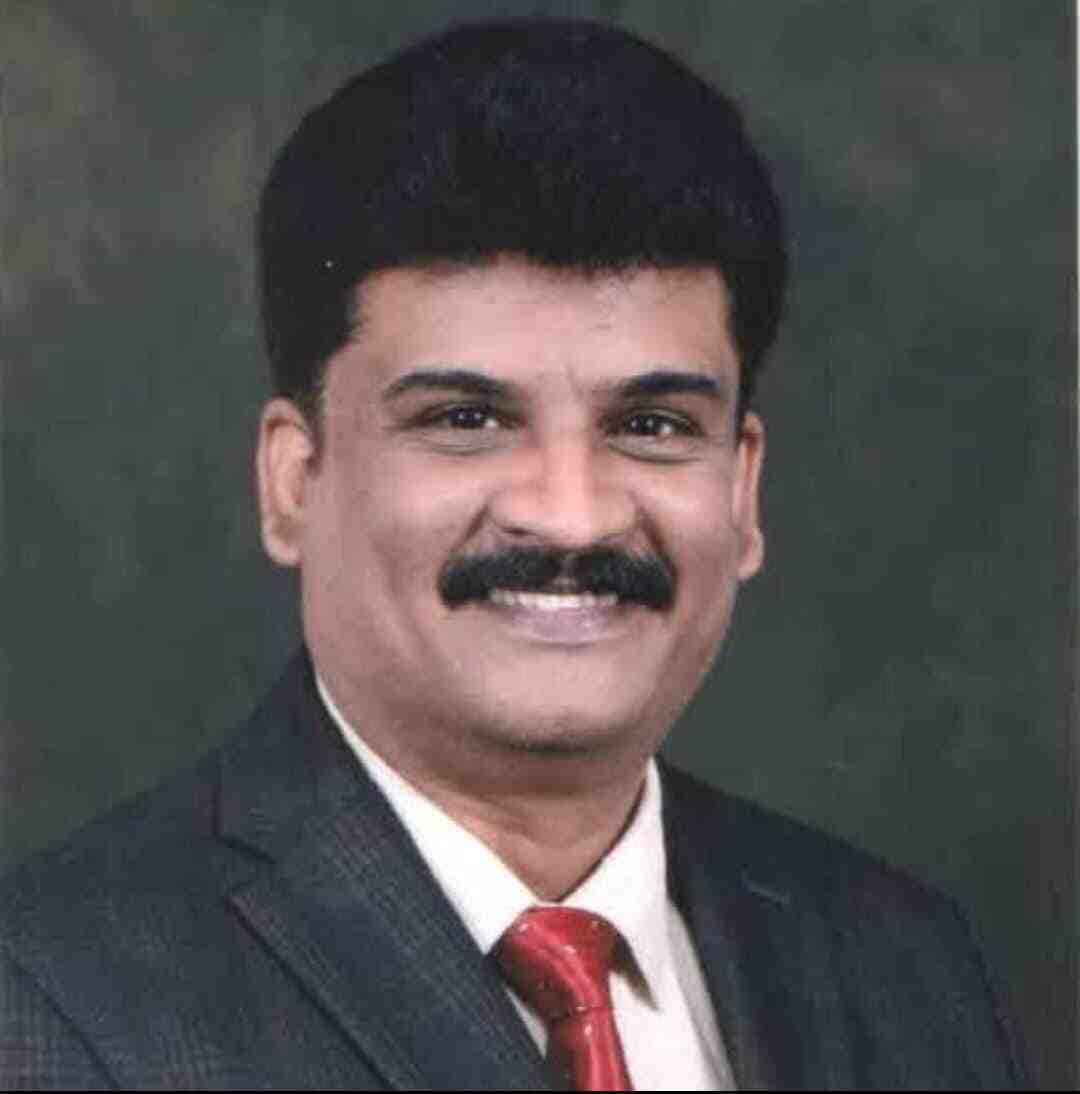 +919940033668
+91-80-40349999, 7795072430 Ext: 527
http://www.hanureddyrealty.com
100 Properties For Sale
61 Properties For Rent
Dealing In
EDUCATION :
B.E (Mechanical)
AREAS OF OPERATION & SPECIALISATION:
Rent / Sale / Joint Ventures
Residential / Commercial / Industrial / Institutional
Land / Flat / Duplex / Independent House / Villa / Row Houses / Standalone Building / Office Space / Showroom / Ware Houses / Schools / Colleges / Farm Houses
Location Focus : Bangalore and Chennai
EXPERIENCE:
18 years of expertise in Sales & Marketing across Industries.
Currently in Real Estate.
Products and Services marketed : E-learning Solutions, ERP Solutions, Engineering Applications, Branding Solutions.
Worked in E-learning / IT, Print & Online Media, Events, Manufacturing, Training & Software Sales Industry.
MARKETING EDGE:
Innovative thinker with broad-based expertise & understanding of economic and social realities and their impact on business expansion.
Recognised proficiency in spearheading marketing operations with keen focus on accomplishment of company's mission & profitability targets.
Demonstrated abilities in corporate communication; image and brand building; media planning training, growing & managing associates and client relationships.
Strong business acumen with skills to remain on the cutting edge; drive new business through conceptualising strategies, augmenting & streamlining networks.
Proven track record of developing strategies for business escalation & brand value enhancement, thereby accomplishing growth in turnovers as a natural presenter.
Specialties: Open minded, flexible, Good Negotiator, Spontaneous, Objection Handling, Crisis Manager, Team Player.
PERSONAL INFORMATION:
Native of Chennai, Schooled at Hyderabad and Chennai.
Hobbies Reading, Astrology, Movies, Music, Traveling, Blogging, Social Events Participation, Part Time Cooking. Basically like to try anything.
Languages can speak - Tamil, Telugu, Hindi, English.
LIST OF DEALS DONE
SOLD 1823 Sq.ft 3 BHK Residential Flat in Dr. P.V. Cherian Road, Egmore
SOLD 2434 Sq.ft 3 BHK Residential Flat in Dr. P.V. Cherian Road, Egmore
LEASED 1412 Sq.Ft. 3 BHK Residential Flat in Horizon Residences,Arunachalam Road,Saligramam
LEASED 500 Sq.Ft. Commercial Showroom in Harrington Road, Chetpet
LEASED 1750 Sq.Ft. 3 BHK Residential Flat at Sathyanarayana Apartments, Poes Garden
SOLD 1400 Sq.Ft. 3 BHK Residential Flat at D. B. Shanmugam Road, Kilpauk
LEASED 2600 Sq.Ft. 3.5 BHK Residential Flat at DLF Commanders Court, Ethiraj Salai, Egmore
SOLD 1621 Sq.Ft. 3 BHK Residential Flat in Dr. P.V. Cherian Road, Egmore
LEASED 1660 Sq.Ft. 3 BHK Residential Flat in Ceebros Atlantic, Montieth Road, Egmore.
LEASED 1150 Sq.Ft. 2 BHK Residential Flat at Ruthland Gate 5th Street, Nungambakkam.
LEASED 1880 Sq.Ft. 3 BHK Residential Flat at AK Swamy Nagar 9th Street, Kilpauk.
LEASED 1850 Sq.Ft. 2.5 BHK Semi Independent House at Haddows 2nd Street, Nungambakkam.
LEASED 4200 Sq.Ft. 4 BHK Independent Villa at Ethiraj Lane, Egmore.
LEASED 1750 Sq.Ft. 3 BHK Residential Flat, Khader Nawaz Khan Road, Nungambakkam.
LEASED 1150 Sq.Ft. 2 BHK Residential Flat at Ruthland Gate 5th Street, Nungambakkam.
LEASED 1100 Sq.Ft. 3 BHK Residential Flat at Anderson Road, Nungambakkam.
SOLD 3620 Sq.Ft. 4 BHK Residential Flat in Dr. P.V. Cherian Road, Egmore.
SOLD 1019 Sq.Ft. 2 BHK Residential Flat in Elango Nagar South, Virugambakkam.
SOLD 1660 Sq.Ft. 3 BHK Residential Flat in The Atlantic, Montieth Road, Egmore.
LEASED 4800 Sq.Ft. 4 BHK Residential Flat at The Patio, Ruthland Gate, Nungambakkam.
LEASED 1295 Sq.Ft. 2 BHK Residential Flat at Hiranandani Upscale, Egattur, OMR.
LEASED 1150 Sq.Ft. 2 BHK Residential Flat at Ruthland Gate 5th Street, Nungambakkam.
LEASED 1800 Sq.Ft. Commercial Office Space at Papathy ammal Street, Kodambakkam.
SOLD 1017 Sq.Ft. Residential Flat at Hebron Castle at Waterworks Avenue, Kilpauk.
SOLD 1000/1450 Sq.Ft. Independent House at Cholan Nagar, Kolapakkam.
LEASED 1295 Sq.Ft. 2 BHK Residential Flat at Hiranandani Upscale, Egattur, OMR.
SOLD Independent House with Land Area : 2419 Sq.ft. and Built up Area : 3499 Sq.ft with at Samy Reddy Street, Egmore.
LEASED 2696 Sq.Ft. Independent Commercial Building at Siva Ganga Road, Nungambakkam.
SOLD 2887 Sq.Ft. Residential Land with Old Independent House at Samy Reddy Street, Egmore.
LEASED 1600 Sq.Ft. 3 BHK Residential Flat at Nageswara Road, Nungambakkam.
SOLD 850 Sq.Ft. Residential Flat at Hebron Castle at Waterworks Avenue, Kilpauk.
LEASED 2850 Sq.Ft. 3 BHK Residential Semi Independent House at Tarapore Avenue, Chetpet.
LEASED 1900 SQ.FT. Flat for Rent, CASA XL, Manapakkam.
LEASED 1150 Sq.Ft. 2 BHK Residential Flat at Ruthland Gate 5th Street, Nungambakkam.
LEASED 1700 Sq.Ft. 3 BHK Semi Independent House at Conran Smith Road, Gopalapuram.
SOLD 2.5 Grounds Independent House at Defence Officer Colony, Nandambakkam.
LEASED 1975 Sq.Ft. 3 BHK Residential Flat in Ceebros Atlantic, Montieth Road, Egmore.
SOLD 1.96 Grounds Independent House at Venugopal Avenue, Chetpet, Chennai
SOLD 810 Sq.Ft. Residential Flat at Mukthi Apartments, Manapakkam Main Road, Manapakkam, Chennai.
SOLD 1 Ground Independent House at 11th Street, Nandanam Extension, Nandanam, Chennai.
LEASED 1975 Sq.Ft. 3 BHK Residential Flat in Ceebros Atlantic, Montieth Road, Egmore, Chennai.
LEASED 1150 Sq.Ft. 2 BHK Residential Flat at Ruthland Gate 5th Street, Nungambakkam, Chennai.
SOLD 1 Ground Land with Old House at Brindavan Nagar, Valasaravakkam, Chennai.
SOLD 1960 Sq.Ft. Residential Flat at Sterling 3rd Cross Street, Nungambakkam, Chennai.
SOLD 1.7 Grounds Land with Old House at 11th Avenue, Ashok Nagar, Chennai.
SOLD 1537 Sq.Ft. 3 BHK Residential Flat in ETA Jasmine Court, Kattupakkam, Chennai.
Sold 3BHK Villa 2144 Sq.ft Gowrison Villa at Kattupakkam, Chennai.
Sold 1.36 Grds Residential Land with Independent House at Sector 8, KK Nagar, Chennai.
Sold 2.26 Grds Commercial Land at Manapakkam Main Road, Manapakkam, Chennai.
Sold 7.36 Grds Commercial Land with 100 year old house at Raja Annamalai Road, near Dharmaprakash, Purasaiwalkam, Chennai.
Sold 3.40 Grds Land with 60 year old house at Haddows Road, Nungambakkam, Chennai.
Sold 1.5 Grds Land with 30 year Old house at Karpagam Avenue, R. A. Puram, Chennai.
Sold 1 Grd Land with 7 year old house at AECS Layout Brookefield, Bangalore.
Sold 6300 Sq.ft. Land with 17 year old house at Shubh Enclave, Off Harlur Road, Bangalore.
Sold 1500 Sq.ft. Plot, Anandnagar Township, Meesaganahalli, Bangalore
Property Type
Sale/Rent
Location
Reference
Number
View
Flat
Sale
Abiramapuram
SRO/WG-273122
View
Commercial Land
Rent
Senneer Kuppam
RL/NHS-271161
View
Residential Land
Sale
OMR
SL/WG-269123
View
Residential Land
Rent
Gummidipundi
RL/WG-268835
View
Standalone Building
Rent
Nungambakkam
RCO/WG-252167
View
Flat
Sale
Egmore
SRO/WG-259943
View
Standalone Building
Rent
Porur
RCO/NHS-263728
View
Mixed-Commercial
Sale
Egmore
SCO/WG-260479
View
Flat
Sale
Madipakkam
SRO/WG-247204
View
Residential Land
Sale
Ambattur
SL/WG-241376
View
Office Space
Rent
Nungambakkam
RCO/WG-234400
View
Showroom
Sale
Anna Salai
SCO/WG-230865
View
Standalone Building
Rent
Anna Salai
RCO/WG-227904
View
Flat
Sale
Kaggadasapura
SRO/BGL-228317
View
Standalone Building
Sale
Marathahalli
SRO/BGL-228292
View
Flat
Sale
Egmore
SRO/WG-226515
View
Flat
Sale
Nungambakkam
SRO/WG-205239
View
Agricultural Land
Sale
Ponneri
SL/WG-215397
View
Office Space
Rent
Mahatma Gandhi road
RCO/BGL-216992
View
Residential Land
Sale
Devanahalli
SL/BGL-214454
View
Office Space
Rent
Hebbal
RCO/BGL-213859
View
Office Space
Rent
Hebbal
RCO/BGL-213860
View
Commercial Land
Sale
Madhavaram
SL/WG-210487
View
Industrial Land
Sale
Guindy
SL/WG-210481
View
Independent House
Sale
Kattupakkam
SRO/WG-210333
View
Flat
Sale
Nungambakkam
SRO/WG-209971
View
Standalone Building
Sale
Thiruvanmiyur
SCO/WG-200614
View
Commercial Land
Rent
Porur
RL/WG-199253
View
Standalone Building
Sale
Kattupakkam
SCO/WG-87575
View
Agricultural Land
Sale
Thiruninravur
SL/WG-199078
View
Commercial Land
Rent
Nemilichery
RL/WG-199079
View
Commercial Land
Rent
Poonamallee
RL/WG-196915
View
Flat
Sale
Nungambakkam
SRO/WG-197314
View
Residential Land
Sale
Vanagaram
SL/WG-195934
View
Unapproved Land
Sale
Vettuvankeni
SL/WG-195388
View
Office Space
Rent
Choolaimedu
RCO/WG-194090
View
Office Space
Rent
Choolaimedu
RCO/WG-194089
View
Independent House
Sale
Nandambakkam
SRO/WG-147369
View
Mixed-Commercial
Sale
Periamet
SCO/WG-144096
View
Flat
Sale
Nungambakkam
SRO/WG-189605
View
Mixed-Commercial
Sale
Mahalingapuram
SCO/WG-174182
View
Mixed-Commercial
Sale
Periamet
SCO/WG-172276
View
Office Space
Rent
Greams Road
RCO/WG-163798
View
Flat
Sale
Valasaravakkam
SRO/WG-170180
View
Independent House
Sale
Kilpauk
SRO/WG-160084
View
Office Space
Rent
Royapettah
RCO/WG-159952
View
Office Space
Rent
Royapettah
RCO/WG-159950
View
Commercial Land
Rent
Thiruverkadu
RL/WG-159861
View
Flat
Sale
Egattur
SRO/WG-156890
View
Standalone Building
Rent
Mahalingapuram
RCO/WG-156686
View
Industrial Building
Rent
Numbal
RCO/WG-154341
View
Office Space
Rent
Nungambakkam
RCO/WG-147832
View
Flat
Sale
Egmore
SRO/WG-143618
View
Penthouse
Sale
Egmore
SRO/WG-143615
View
Standalone Building
Rent
Kilpauk
RCO/WG-143451
View
Flat
Sale
Anna Nagar
SRO/WG-142599
View
Flat
Sale
Porur
SRO/WG-142858
View
Residential Land
Sale
Nerkundram
SL/WG-142429
View
Commercial Land
Rent
Kattupakkam
RL/WG-142422
View
Flat
Sale
Iyyappanthangal
SRO/WG-142330
View
Warehouse
Rent
Poonamallee
RCO/WG-139328
View
Residential Land
Sale
Kilpauk
SL/WG-135223
View
Flat
Sale
Kilpauk
SRO/WG-135209
View
Commercial Land
Sale
Virugambakkam
SL/NHS-131927
View
Office Space
Rent
Kodambakkam
RCO/WG-130918
View
Flat
Sale
Kilpauk
SRO/WG-129342
View
Industrial Building
Sale
Thirumullaivoyal
SCO/WG-125618
View
Standalone Building
Sale
Periamet
SCO/WG-125617
View
Flat
Rent
Egmore
RRO/NHS-114436
View
Residential Land
Sale
Thiruverkadu
SL/WG-113367
View
Duplex Flat
Sale
Anna Nagar East
SRO/WG-111224
View
Built to Suit
Rent
Velappanchavadi
RCO/WG-110023
View
Commercial Land
Sale
Sholavaram
SL/WG-109593
View
Residential Land
Sale
OMR
SL/WG-109592
View
Office Space
Rent
Kodambakkam
RCO/WG-108761
View
Office Space
Rent
Mahalingapuram
RCO/WG-107483
View
Penthouse
Sale
Kilpauk
SRO/WG-106467
View
Penthouse
Sale
Kilpauk
SRO/WG-106467
View
Flat
Sale
Kilpauk
SRO/WG-106465
View
Flat
Sale
Kilpauk
SRO/WG-106464
View
Flat
Sale
Kilpauk
SRO/WG-106464
View
Flat
Sale
Kilpauk
SRO/WG-104451
View
Residential Land
Sale
Thiruverkadu
SL/WG-100806
View
Standalone Building
Sale
Perambur
SCO/WG-87200
View
Built to Suit
Rent
Maraimalai Nagar
RCO/WG-92413
View
Standalone Building
Rent
Nungambakkam
RCO/WG-89165
View
Flat
Rent
Egmore
RRO/WG-87942
View
Flat
Sale
Anna Nagar
SRO/WG-87307
View
Standalone Building
Sale
Shenoy Nagar
SCO/WG-87304
View
Independent House
Rent
Nungambakkam
RRO/WG-87191
View
Commercial Land
Sale
Numbal
SL/WG-76519
View
Flat
Rent
Egmore
RRO/WG-71891
View
Flat
Sale
Kodambakkam
SRO/WG-71890
View
Independent House
Rent
Gopalapuram
RRO/NHS-71160
View
Flat
Sale
Egmore
SRO/WG-67784
View
Commercial Land
Sale
Irungattukottai
SL/WG-66519
View
Residential Land
Sale
Sithalapakkam
SL/WG-66518
View
Showroom
Sale
Koyambedu
SCO/WG-66515
View
Showroom
Sale
Koyambedu
SCO/WG-66513
View
Independent House
Sale
Egmore
SRO/WG-64551
View
Independent House
Rent
Manapakkam
RRO/WG-58127
View
Residential Land
Sale
Mamallapuram
SL/WG-62095
View
Commercial Land
Rent
Porur
RL/WG-61166
View
Flat
Sale
Nungambakkam
SRO/WG-61157
View
Independent House
Rent
Nungambakkam
RRO/WG-58251
View
Flat
Rent
Chetpet
RRO/WG-59342
View
Flat
Sale
Chetpet
SRO/WG-59339
View
Flat
Sale
Kattupakkam
SRO/WG-57701
View
Flat
Rent
Porur
RRO/WG-57134
View
Residential Land
Sale
Valasaravakkam
SL/WG-53568
View
Flat
Sale
Egmore
SRO/WG-54694
View
Flat
Rent
Porur
RRO/WG-53946
View
Flat
Sale
Iyyappanthangal
SRO/WG-51292
View
Independent House
Rent
Mahalingapuram
RRO/WG-51291
View
Office Space
Rent
Chetpet
RCO/WG-43683
View
Flat
Rent
Iyyappanthangal
RRO/WG-47243
View
Flat
Sale
Numbal
SRO/WG-46935
View
Flat
Rent
Egmore
RRO/WG-46557
View
Mixed-Residential
Sale
Gopalapuram
SRO/WG-45795
View
Flat
Sale
Porur
SRO/WG-44740
View
Independent House
Sale
Anna Nagar East
SRO/WG-44005
View
Office Space
Rent
Egmore
RCO/WG-42998
View
Flat
Sale
Chetpet
SRO/WG-42315
View
Standalone Building
Rent
Kolapakkam
RCO/WG-40384
View
Independent House
Sale
Virugambakkam
SRO/WG-28302
View
Residential Land
Sale
Mugalivakkam
SL/WG-39425
View
Commercial Land
Sale
Kattupakkam
SL/WG-39334
View
Residential Land
Sale
Poonamallee
SL/WG-38889
View
Flat
Rent
Egmore
RRO/WG-38380
View
Commercial Land
Sale
Egmore
SL/WG-34357
View
Commercial Land
Sale
Kattupakkam
SL/WG-34360
View
Standalone Building
Rent
Nungambakkam
RCO/WG-34502
View
Independent House
Sale
Chetpet
SRO/WG-32389
View
Office Space
Rent
Nungambakkam
RCO/WG-32262
View
Independent House
Sale
Kattupakkam
SRO/WG-32211
View
Office Space
Rent
Kilpauk
RCO/WG-31649
View
Flat
Sale
Raja Annamalaipuram
SRO/WG-30772
View
Flat
Rent
Nungambakkam
RRO/WG-30609
View
Flat
Rent
Saligramam
RRO/WG-27150
View
Flat
Rent
Nungambakkam
RRO/WG-27880
View
Flat
Sale
Aminjikarai
SRO/WG-27463
View
Residential Land
Sale
Egmore
SL/WG-30569
View
Flat
Rent
Egmore
RRO/WG-30365
View
Office Space
Rent
Nungambakkam
RCO/WG-30357
View
Independent House
Sale
Kolapakkam
SRO/WG-30347
View
Flat
Sale
Egmore
SRO/WG-29902
View
Standalone Building
Rent
Porur
RCO/WG-28509
View
Independent House
Rent
Nandambakkam
RRO/WG-26643
View
Independent House
Sale
Nandambakkam
SRO/WG-26642
View
Flat
Sale
Porur
SRO/WG-26321
View
Flat
Sale
Koyambedu
SRO/WG-25778
View
Flat
Sale
Virugambakkam
SRO/WG-25498
View
Flat
Rent
Chetpet
RRO/WG-23352
View
Standalone Building
Rent
Porur
RCO/WG-15644
View
Flat
Sale
Mahalingapuram
SRO/4426
View
Residential Land
Sale
Shenoy Nagar
SL/2039
View
Standalone Building
Sale
Maduravoyal
SCO/422
View
Villa
Rent
Egmore
RRO/2081
View
Villa
Sale
Kattupakkam
SRO/4080
View
Flat
Sale
Egmore
SRO/3930
View
Flat
Sale
Anna Nagar
SRO/3966
View