DEVANAND S
Realtor - Wallace Garden (Nungambakkam) - Chennai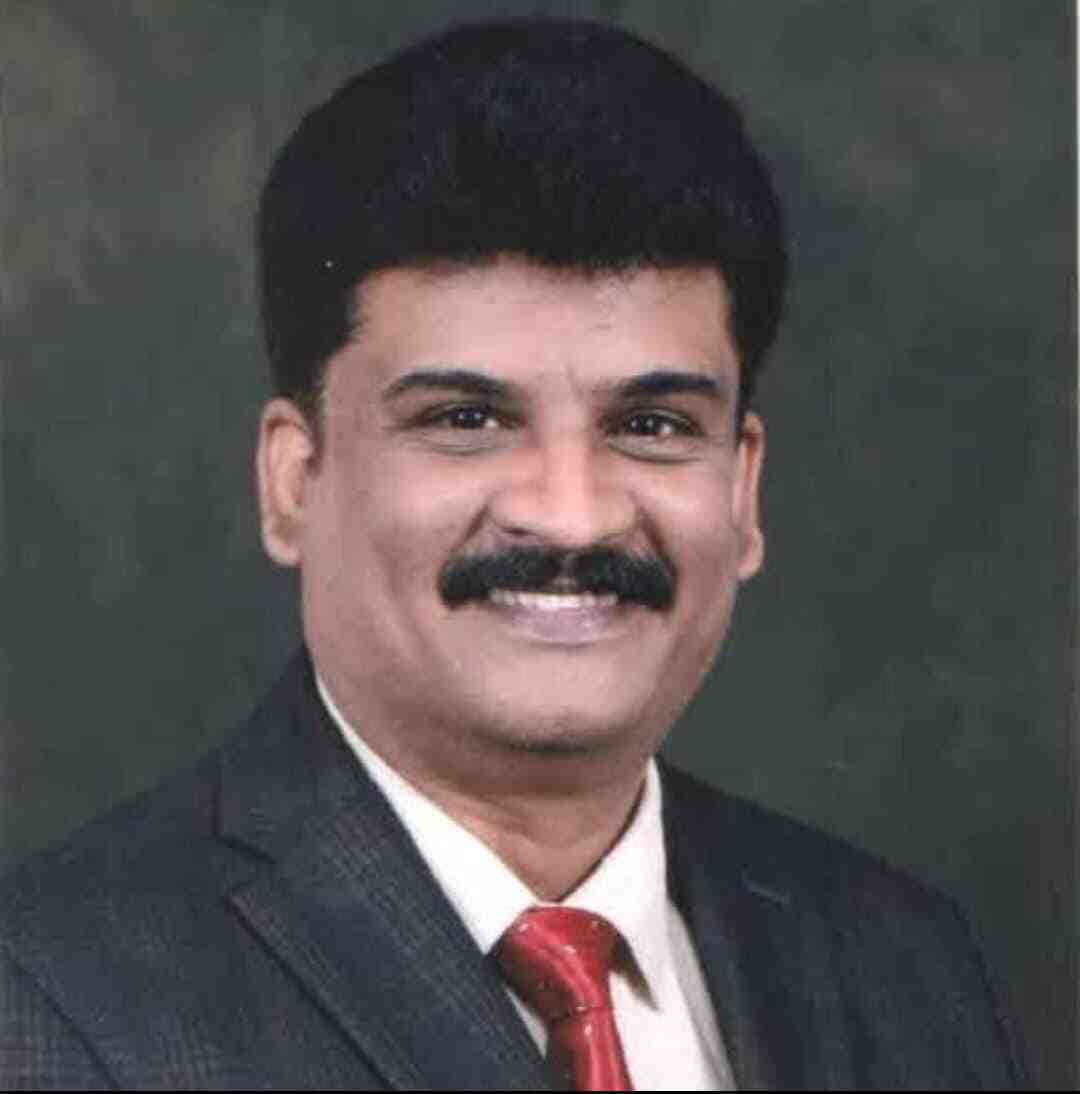 +91 90941 41240
+91 44 43999500 Ext: 527
http://www.hanureddyrealty.com
59 Properties For Sale
52 Properties For Rent
Dealing In
EDUCATION : B.E (Mechanical)
AREAS OF OPERATION & SPECIALISATION:
Rent / Sale / Joint Ventures
Residential / Commercial / Industrial / Institutional
Land / Flat / Duplex / Independent House / Villa / Row Houses / Standalone Building / Office Space / Showroom / Ware Houses / Schools / Colleges / Farm Houses
Location Focus : Nungambakkam, Egmore, Chetpet, Kilpauk, Shenoy Nagar. Areas around Mount Poonamallee Road, Arcot Road, Poonamallee High Road, Kunrathur High Road viz., Alandur, Guindy, Nandambakkam, Ramapuram, Manapakkam, Mugalivakkam, Moulivakkam, Kolapakkam, Gerugambakkam, Kovur, Kundrathur, Porur, Iyyappanthangal, Kattupakkam, Kumananchavadi, Valasaravakkam, Virugambakkam, Saligramam.
EXPERIENCE:
14 years of expertise in Sales & Marketing across Industries.
Currently in Real Estate.
Products and Services marketed are E-learning Solutions, ERP Solutions, Engineering Applications, Branding Solutions.
Worked in E-learning / IT, Print & Online Media, Events, Manufacturing, Training & Software Sales Industry.
MARKETING EDGE:
Innovative thinker with broad-based expertise & understanding of economic and social realities and their impact on business expansion.
Recognised proficiency in spearheading marketing operations with keen focus on accomplishment of company's mission & profitability targets.
Demonstrated abilities in corporate communication; image and brand building; media planning training, growing & managing associates and client relationships.
Strong business acumen with skills to remain on the cutting edge; drive new business through conceptualising strategies, augmenting & streamlining networks.
Proven track record of developing strategies for business escalation & brand value enhancement, thereby accomplishing growth in turnovers as a natural presenter.
Specialties: Open minded, flexible, Good Negotiator, Spontaneous, Objection Handling, Crisis Manager, Team Player.
PERSONAL INFORMATION:
Native of Chennai, Schooled at Hyderabad and Chennai.
Hobbies Reading, Astrology, Movies, Music, Traveling, Blogging, Social Events Participation, Part Time Cooking. Basically like to try anything.
Languages can speak - Tamil, Telugu, Hindi, English.
LIST OF DEALS DONE
SOLD 1823 Sq.ft 3 BHK Residential Flat in Dr. P.V. Cherian Road, Egmore
SOLD 2434 Sq.ft 3 BHK Residential Flat in Dr. P.V. Cherian Road, Egmore
LEASED 1412 Sq.Ft. 3 BHK Residential Flat in Horizon Residences,Arunachalam Road,Saligramam
LEASED 500 Sq.Ft. Commercial Showroom in Harrington Road, Chetpet
LEASED 1750 Sq.Ft. 3 BHK Residential Flat at Sathyanarayana Apartments, Poes Garden
SOLD 1400 Sq.Ft. 3 BHK Residential Flat at D. B. Shanmugam Road, Kilpauk
LEASED 2600 Sq.Ft. 3.5 BHK Residential Flat at DLF Commanders Court, Ethiraj Salai, Egmore
SOLD 1621 Sq.Ft. 3 BHK Residential Flat in Dr. P.V. Cherian Road, Egmore
LEASED 1660 Sq.Ft. 3 BHK Residential Flat in Ceebros Atlantic, Montieth Road, Egmore.
LEASED 1150 Sq.Ft. 2 BHK Residential Flat at Ruthland Gate 5th Street, Nungambakkam.
LEASED 1880 Sq.Ft. 3 BHK Residential Flat at AK Swamy Nagar 9th Street, Kilpauk.
LEASED 1850 Sq.Ft. 2.5 BHK Semi Independent House at Haddows 2nd Street, Nungambakkam.
LEASED 4200 Sq.Ft. 4 BHK Independent Villa at Ethiraj Lane, Egmore.
LEASED 1750 Sq.Ft. 3 BHK Residential Flat, Khader Nawaz Khan Road, Nungambakkam.
Property Type
Sale/Rent
Location
Reference
Number
View
Commercial Land
Sale
Perimet
SL/1976
View
Duplex Flat
Rent
Gerugambakkam
RRO/2007
View
Duplex Flat
Rent
Gerugambakkam
RRO/2010
View
Flat
Sale
Egmore
SRO/13392
View
Flat
Sale
T.Nagar
SRO/4107
View
Flat
Rent
Nungambakkam
RRO/WG-21406
View
Flat
Rent
Virugambakkam
RRO/2095
View
Flat
Rent
Nungambakkam
RRO/2055
View
Flat
Sale
Kilpauk
SRO-4549
View
Flat
Rent
T.Nagar
RRO/2092
View
Flat
Sale
Kattupakkam
SRO/3786
View
Flat
Rent
Egmore
RRO/2025
View
Flat
Sale
Nungambakkam
SRO/3926
View
Flat
Sale
Valasaravakkam
SRO/3936
View
Flat
Sale
Anna Nagar
SRO/3966
View
Flat
Sale
Valasaravakkam
SRO/3936
View
Flat
Sale
Arumbakkam
SRO/3965
View
Flat
Rent
Kilpauk
RRO/2097
View
Flat
Rent
Kilpauk
RRO/2096
View
Flat
Sale
Virugambakkam
SRO/4074
View
Flat
Sale
Egmore
SRO/3930
View
Flat
Rent
Egmore
RRO/2086
View
Flat
Sale
Korattur
SRO/4187
View
Flat
Sale
Saligramam
SRO/4200
View
Flat
Sale
West Mambalam
SRO/4181
View
Flat
Rent
Iyyappanthangal
RRO/2113
View
Flat
Sale
Chetpet
SRO/4224
View
Flat
Rent
Nungambakkam
RRO/2130
View
Flat
Rent
Nungambakkam
RRO/2127
View
Flat
Sale
Kodambakkam
SRO/4230
View
Flat
Rent
Kattupakkam
RRO/3129
View
Flat
Rent
Egmore
RRO/3130
View
Flat
Rent
Saligramam
RRO/3134
View
Flat
Rent
Saligramam
RRO/3132
View
Flat
Rent
Egmore
RRO/3133
View
Flat
Rent
Egmore
RRO/3131
View
Flat
Rent
Egmore
RRO/3138
View
Flat
Rent
Poes Garden
RRO/3139
View
Flat
Rent
Egmore
RRO/3141
View
Flat
Rent
Nandambakkam
RRO/3160
View
Flat
Sale
MRC Nagar
SRO/3808
View
Flat
Sale
Koyambedu
SRO/WG-25778
View
Flat
Rent
Raja Annamalaipuram
RRO/3174
View
Flat
Sale
Urapakkam
SRO/4178
View
Flat
Rent
Nungambakkam
RRO/3312
View
Flat
Rent
Iyyappanthangal
RRO/3187
View
Flat
Rent
Iyyappanthangal
RRO-3180
View
Flat
Sale
Kilpauk
SRO/4389
View
Flat
Rent
Kattupakkam
RRO/3180
View
Flat
Rent
Kattupakkam
RRO/3171
View
Flat
Rent
Mahalingapuram
RRO/3194
View
Flat
Sale
Kilpauk
SRO/4387
View
Flat
Sale
Kattupakkam
SRO/4405
View
Flat
Rent
Poes Garden
RRO/3139
View
Flat
Sale
Kattupakkam
SRO/4323
View
Flat
Sale
Kattupakkam
SRO/WG-10288
View
Flat
Sale
Mahalingapuram
SRO/4426
View
Flat
Sale
Shenoy Nagar
SRO/4481
View
Flat
Sale
Virugambakkam
SRO/4564
View
Flat
Sale
Korattur
SRO/4551
View
Flat
Sale
Kilpauk
SRO/4389
View
Flat
Sale
Kilpauk
SRO/4388
View
Flat
Rent
Nungambakkam
RRO/3290
View
Flat
Sale
Saligramam
SRO/WG-20320
View
Flat
Sale
Iyyappanthangal
SRO/WG-23197
View
Flat
Rent
Iyyappanthangal
RRO/WG-23206
View
Flat
Rent
Iyyappanthangal
RRO/WG-23350
View
Flat
Rent
Chetpet
RRO/WG-23352
View
Flat
Rent
Chetpet
RRO/WG-23352
View
Flat
Rent
Nungambakkam
RRO/WG-23355
View
Flat
Rent
Nungambakkam
RRO/WG-23468
View
Flat
Rent
Nungambakkam
RRO/WG-23472
View
Flat
Rent
Egmore
RRO/3358
View
Flat
Sale
West Mambalam
SRO/WG-24843
View
Flat
Sale
Virugambakkam
SRO/WG-25498
View
Flat
Sale
Porur
SRO/WG-26321
View
Flat
Rent
Kodambakkam
RRO/WG-26613
View
Flat
Rent
MRC Nagar
RRO/WG-25060
View
Independent House
Rent
Virugambakkam
RRO/2012
View
Independent House
Rent
Chetpet
RRO/2050
View
Independent House
Sale
Nandambakkam
SRO/WG-26642
View
Independent House
Rent
Nandambakkam
RRO/WG-26643
View
Office Space
Rent
Ramapuram
RCO/2158
View
Pent House
Sale
Egmore
SRO/13393
View
Pent House
Sale
Saligramam
SRO/4544
View
Pent House
Sale
Egmore
SRO/13494
View
Penthouse
Sale
Egmore
SRO/WG-27009
View
Penthouse
Rent
Nungambakkam
RRO/2128
View
Residential Land
Sale
Virugambakkam
SL/WG-21460
View
Residential Land
Sale
Neelankarai
SL/WG-21390
View
Residential Land
Sale
Chengalpattu
SL/1551
View
Residential Land
Sale
Mugalivakkam
SL/1519
View
Residential Land
Sale
Velappanchavadi
SL/1982
View
Residential Land
Sale
Irungattukottai
SL/2004
View
Residential Land
Sale
Neelankarai
SL/2011
View
Residential Land
Sale
Ambattur
SL/2009
View
Residential Land
Sale
Shenoy Nagar
SL/2039
View
Residential Land
Sale
Shenoy Nagar
SL/2039
View
Residential Land
Sale
Iyyappanthangal
SL/1210
View
Residential Land
Sale
Vettuvankeni
SL/2074
View
Residential Land
Sale
Chetpet
SL/2012
View
Residential Land
Sale
Alandur
SL/1534
View
Residential Land
Sale
Egmore
SL/2143
View
Residential Land
Sale
Nandambakkam
SL-2104
View
Standalone Building
Rent
Porur
RCO/WG-28509
View
Standalone Building
Rent
Teynampet
RCO/1686
View
Standalone Building
Rent
Madhanandapuram
RCO/1643
View
Standalone Building
Sale
Ramapuram
SCO/0426
View
Villa
Sale
Kattupakkam
SRO/4080
View
Villa
Rent
Egmore
RRO/2081
View
Warehouse
Rent
Sunguvarchatram
RCO/2045
View