SRINIVASAN S
Vice President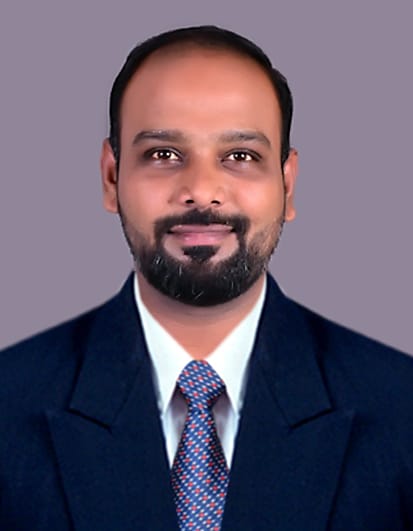 +917338730806
+91 44 4399900
http://www.hanureddyrealty.com

45 Properties For Sale
4 Properties For Rent
Dealing In
Educational Qualification:
MBA degree holder from University of Wales, United Kingdom (LONDON).
Career Contour:
Currently holding the prestigious position as VP- Guduvanchery Thiruporur Branch.
With over 13 years of experience in Business development and key accounts of which the first 5 years in Event management industry and the rest with BF-SI sector handling various PSU Banks and MNC banks Secured and Unsecured products.
Professional skills:
Strong business development,key accounts and management skills.
Ability to maintain existing clients by providing par excellence service.
Hobbies and Interests:
Professional volley ball player
Music freak.
Few Remarkable Transactions:
Sold 1603Sq.Ft Land @ Mannivakkam
Sold 5037Sq.Ft Land @ Asthinapuram,Guduvanchery
Property Type
Sale/Rent
Location
Reference
Number
View
Flat
Sale
OMR
SRO/GT-280609
View
Office Space
Rent
Tambaram West
RCO/GT-279524
View
Residential Land
Sale
Mudichur
SL/GT-279681
View
Office Space
Rent
Perungalathur
RCO/GT-279426
View
Godown
Rent
Chromepet
RCO/GT-279085
View
Villa
Sale
Guduvanchery
SRO/GT-279256
View
Flat
Sale
Guduvanchery
SRO/GT-279052
View
Industrial Building
Sale
Kandigai
SCO/GT-278911
View
Independent House
Sale
Chromepet
SRO/GT-276514
View
Flat
Sale
Urapakkam
SRO/GT-275218
View
Flat
Sale
Chitlapakkam
SRO/GT-273556
View
Residential Land
Sale
Thalambur
SL/GT-270525
View
Residential Land
Sale
Muttukadu
SL/ADY-VLCY-270323
View
Approved Land
Sale
Kanathur
SL/ADY-VLCY-270322
View
Approved Land
Sale
Akkarai
SL/ADY-VLCY-270314
View
Residential Land
Sale
Thandalam
SL/GT-270169
View
Flat
Sale
Thaiyur
SRO/GT-270160
View
Duplex House
Sale
Guduvanchery
SRO/GT-269518
View
Flat
Sale
Madambakkam
SRO/GT-269134
View
Flat
Sale
Tambaram West
SRO/GT-268563
View
Farm
Sale
Tiruporur
SL/GT-267102
View
Commercial Land
Sale
Guduvanchery
SL/GT-266972
View
Villa
Sale
Guduvanchery
SRO/GT-266337
View
Unapproved Land
Sale
Guduvanchery
SL/GT-262028
View
Residential Land
Sale
Guduvanchery
SL/GT-259719
View
Farm
Sale
Thirukazhukundram
SL/GT-257569
View
Office Space
Sale
T.Nagar
SCO/GT-257574
View
Flat
Sale
Sholinganallur
SRO/GT-257564
View
Flat
Sale
Sholinganallur
SRO/GT-257561
View
Industrial Building
Sale
Ayanambakkam
SCO/WC-257291
View
Residential Land
Sale
Sembakkam
SL/GT-257237
View
Residential Land
Sale
Vandalur
SL/GT-256644
View
Independent House
Sale
Chromepet
SRO/GT-256145
View
Residential Land
Sale
Mannivakkam
SL/GT-256137
View
Farm
Sale
Cheyur
SL/GT-256118
View
Flat
Sale
Guduvanchery
SRO/GT-255034
View
Villa
Sale
Kolapakkam
SRO/GT-254974
View
Agricultural Land
Sale
Cheyur
SL/GT-254955
View
Residential Land
Sale
Mudichur
SL/GT-253466
View
Independent House
Sale
Guduvanchery
SRO/GT-253194
View
Flat
Sale
Tambaram
SRO/GT-250951
View
Residential Land
Sale
Guduvanchery
SL/GT-246097
View
Flat
Sale
Perumbakkam
SRO/GT-249193
View
Built to Suit
Rent
Melakottaiyur
RCO/GT-247683
View
Flat
Sale
Peerkankaranai
SRO/GT-249009
View
Residential Land
Sale
Guduvanchery
SL/GT-246090
View
Residential Land
Sale
Guduvanchery
SL/GT-246077
View
Flat
Sale
Guduvanchery
SRO/GT-245636
View
Residential Land
Sale
Maraimalai Nagar
SL/GT-245102
View