THYAGARAJAN M
Realtor - Rajiv Gandhi Salai (OMR) - Chennai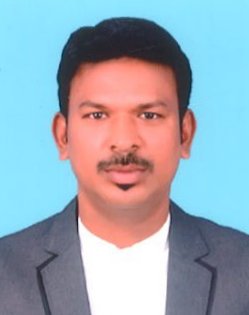 Dealing In
Education :
Bachelor of Business Administration - University of Madras, Chennai
Higher Secondary at Sri Ramakrishna Mission - Chennai

Work Experience :
Experience in the Real Estate industry since 2013
Experience in marketing industry since 2010
Worked as Associate Project Co-Ordinator for four years
Worked as Senior Quality Controler for five years

Skills:
Local Property market expertise
Interpersonal and Negotiation Skills
Proficient in Microsoft Office Suite
Social Media and Marketing
Few Transaction as follows:
Leased! 1745 Sq.ft., 3BHK Flat @ Purva SWANLAKE, Kelambakkam.
Leased! 1806 Sq.ft., 3BHK Flat @ Ramaniyam WATERFRONT, Siruseri.
Leased! 1710 Sq.ft., 3BHK Flat @ TVH OURANYA BAY, Padur.
Leased! 1618 Sq.ft., 3BHK Flat @ Alliance Galleria Residence, Zamin Pallavaram.
Leased! 1600 Sq.ft., 3BHK Flat @ Casa Grande Lanterns Court, Thoraipakkam.
Sold! 2220 Sq.ft., 4BHK Apartments @ Hiranandan
Sold! 2167 Sq.ft., 3BHK Independent Villa @ Mugalivakkam, Porur
Sold! 925 Sq.ft., 2BHK Flat @ Shahin Villas, Kovilambakkam
Sold! 1218 Sq.ft., 3BHK Flat @ Anna Nagar East.
Sold! 2320 Sq.ft., 4BHK Flat @ Ramaniyam Gauravv, Sholinganallur.
Property Type
Sale/Rent
Location
Reference
Number
View
Flat
Sale
Thaiyur
SRO/RGS-318809
View
Flat
Sale
Thoraipakkam
SRO/RGS-322022
View
Flat
Sale
Thaiyur
SRO/RGS-321449
View
Flat
Sale
Perumbakkam
SRO/RGS-320444
View
Flat
Sale
Siruseri
SRO/RGS-317890
View
Row House
Rent
Kanathur
RRO/RGS-312974
View
Flat
Rent
Sholinganallur
RRO/RGS-309169
View
Flat
Rent
Kelambakkam
RRO/RGS-302761
View
Flat
Sale
Medavakkam
SRO/RGS-292274
View
Flat
Sale
Velachery
SRO/RGS-253427
View
Office Space
Rent
Greams Road
RCO/RGS-143566
View
Flat
Sale
Thoraipakkam
SRO/RGS-112649
View
Residential Land
Sale
Thaiyur
SL/RGS-112653
View
Flat
Sale
Thoraipakkam
SRO/RGS-78611
View
Flat
Sale
Perumbakkam
SRO/RGS-79465
View
Duplex Flat
Sale
Kottivakkam
SRO/RGS-79675
View
Flat
Sale
Medavakkam
SRO/RGS-53512
View
Villa
Rent
Injambakkam
RRO/RGS-41219
View
Villa
Rent
Injambakkam
RRO/RGS-40324
View