MAHESH KUMAR M
Realtor - Rajiv Gandhi Salai (OMR) - Chennai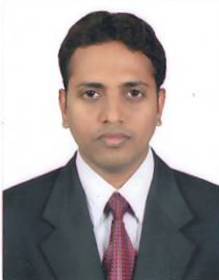 +919840996668
+91-44-43999200 Ext: 121
http://www.hanureddyrealty.com

313 Properties For Sale
271 Properties For Rent
Dealing In
Education:
Experience:
17 Years of BPO experience with handling various projects in Consumer and Retail banking, Finance and account on Account payable and receivables, Invoice processing , payment and settlement
5 Years of Real Estate experience with handling lease abstraction, Land deals done at inter city and intra city level.
Handled single-handedly transactions of large volume and high value related
Have exposure of dealing with large MNC clients - PAN India, Southeast Asia, USA, CANADA and UK
Marketing Edge:
Up-to-date Market & Product knowledge
Innovative marketing techniques.
World Wide contacts with existing client database.
Key Deals Done:
1200 square feet Apartment at OMR, Chennai
1026 square feet Apartment at Perungudi, OMR, Chennai south
Professional Association:
NSE Certified
Quality Certified Internal Auditor
Certified with Association of Mutual funds, AMFI
Personal Information:
* Resident of Chennai since birth
* Worked major part of career at Bangalore, Mumbai and Kochi
* Married, blessed with a son
Personal Interests / Hobbies :
# Property management, consultancy, Equity Investment, taxes and advisory services.
# Online connect & service through portals, social media, digital technologies
# Gardening, philanthropic activities
Property Type
Sale/Rent
Location
Reference
Number
View
Approved Land
Sale
Pallikaranai
SL/RGS-143608
View
Approved Land
Sale
Karapakkam
SL/RGS-135666
View
Approved Land
Sale
Karapakkam
SL/RGS-135657
View
Approved Land
Sale
Sithalapakkam
SL/RGS-114984
View
Approved Land
Sale
Medavakkam
SL/RGS-155544
View
Approved Land
Sale
Mudichur
SL/RGS-162458
View
Approved Land
Sale
ECR
SL/RGS-150767
View
Approved Land
Sale
Ooty
SL/RGS-160752
View
Approved Land
Sale
Medavakkam
SL/RGS-143609
View
Approved Land
Sale
Pallikaranai
SL/RGS-143604
View
Approved Land
Sale
Sithalapakkam
SL/RGS-107461
View
Approved Land
Sale
Medavakkam
SL/RGS-115637
View
Approved Land
Sale
Medavakkam
SL/RGS-132084
View
Approved Land
Sale
Kolathur
SL/RGS-162691
View
Approved Land
Sale
Pallikaranai
SL/RGS-138030
View
Approved Land
Sale
Pallikaranai
SL/RGS-138129
View
Approved Land
Sale
Madambakkam
SL/RGS-138161
View
Approved Land
Sale
Madambakkam
SL/RGS-138160
View
Approved Land
Sale
Vengaivasal
SL/RGS-138154
View
Approved Land
Sale
Selaiyur
SL/RGS-138155
View
Approved Land
Sale
Selaiyur
SL/RGS-138168
View
Approved Land
Sale
Kolathur
SL/RGS-162690
View
Approved Land
Sale
Semmencherry
SL/RGS-140445
View
Approved Land
Sale
Mudichur
SL/RGS-146748
View
Approved Land
Sale
ICF Colony
SL/RGS-149209
View
Approved Land
Sale
Medavakkam
SL/RGS-149307
View
Approved Land
Sale
Perungudi
SL/RGS-150995
View
Approved Land
Sale
Madambakkam
SL/RGS-153871
View
Approved Land
Sale
Madhanandapuram
SL/RGS-164730
View
Approved Land
Sale
Ponmar
SL/RGS-177568
View
Approved Land
Sale
Kovilambakkam
SL/RGS-180838
View
Approved Land
Sale
Perumbakkam
SL/RGS-180996
View
Approved Land
Sale
Thoraipakkam
SL/RGS-182720
View
Approved Land
Sale
OMR
SL/RGS-183041
View
Approved Land
Sale
Avadi
SL/RGS-183049
View
Approved Land
Sale
Semmencherry
SL/RGS-184947
View
Approved Land
Rent
Sholinganallur
RL/RGS-185956
View
Approved Land
Sale
Sholinganallur
SL/RGS-186870
View
Approved Land
Sale
Kovalam
SL/RGS-187139
View
Approved Land
Sale
ECR
SL/RGS-189719
View
Approved Land
Sale
Perumbakkam
SL/RGS-190074
View
Approved Land
Sale
Perumbakkam
SL/RGS-190740
View
Approved Land
Sale
Selaiyur
SL/RGS-191891
View
Built to Suit
Rent
Thoraipakkam
RCO/RGS-112102
View
Built to Suit
Rent
Pallikaranai
RCO/RGS-113757
View
Built to Suit
Rent
Madambakkam
RCO/RGS-121424
View
Built to Suit
Rent
Sholinganallur
RCO/RGS-185957
View
Commercial Land
Sale
Tambaram West
SL/RGS-144369
View
Commercial Land
Sale
OMR
SL/RGS-113989
View
Commercial Land
Rent
Velachery
RL/RGS-114933
View
Commercial Land
Rent
OMR
RL/RGS-132426
View
Commercial Land
Rent
Velachery
RL/RGS-119646
View
Commercial Land
Rent
Velachery
RL/RGS-119646
View
Commercial Land
Rent
OMR
RL/RGS-124971
View
Commercial Land
Sale
ECR
SL/RGS-144371
View
Commercial Land
Rent
OMR
RL/RGS-149191
View
Commercial Land
Sale
OMR
SL/RGS-149192
View
Commercial Land
Sale
Minjur
SL/RGS-153175
View
Commercial Land
Rent
Madambakkam
RL/RGS-164128
View
Commercial Land
Sale
Madipakkam
SL/RGS-176574
View
Company Guest House
Rent
Chromepet
RCO/RGS-185954
View
Company Guest House
Sale
ECR
SCO/RGS-189720
View
Company Guest House
Sale
Vandalur
SCO/RGS-191567
View
Duplex Flat
Sale
Tiruvanmiyur
SRO/RGS-165367
View
Duplex House
Sale
Chetpet
SRO/RGS-141356
View
Duplex House
Sale
Adyar
SRO/RGS-132550
View
Duplex House
Rent
Velachery
RRO/RGS-114883
View
Duplex House
Sale
Sithalapakkam
SRO/RGS-162359
View
Duplex House
Rent
Pallikaranai
RRO/RGS-126749
View
Duplex House
Sale
Kolathur
SRO/RGS-141766
View
Duplex House
Sale
Besant Nagar
SRO/RGS-144373
View
Duplex House
Rent
Chromepet
RRO/RGS-185955
View
Farm
Sale
Tindivanam
SL/RGS-154898
View
Farm
Sale
Sriperumbudur
SL/RGS-144372
View
Farm
Sale
Oragadam
SL/RGS-147599
View
Flat
Sale
Urapakkam
SRO/RGS-163348
View
Flat
Sale
Perumbakkam
SRO/RGS-143691
View
Flat
Sale
Siruseri
SRO/RGS-158983
View
Flat
Rent
Perumbakkam
RRO/RGS-143684
View
Flat
Sale
Ayanambakkam
SRO/RGS-148134
View
Flat
Rent
Perumbakkam
RRO/RGS-136128
View
Flat
Rent
Adyar
RRO/RGS-135850
View
Flat
Rent
Adyar
RRO/RGS-135847
View
Flat
Rent
Adyar
RRO/RGS-135845
View
Flat
Sale
Kandanchavadi
SRO/RGS-158089
View
Flat
Rent
Thyagaraya Nagar
RRO/RGS-135534
View
Flat
Sale
Madipakkam
SRO/RGS-161284
View
Flat
Rent
OMR
RRO/RGS-135330
View
Flat
Rent
OMR
RRO/RGS-135329
View
Flat
Sale
Sholinganallur
SRO/RGS-135328
View
Flat
Sale
Sholinganallur
SRO/RGS-135327
View
Flat
Rent
Madipakkam
RRO/RGS-161281
View
Flat
Rent
Sholinganallur
RRO/RGS-135288
View
Flat
Sale
Madipakkam
SRO/RGS-134569
View
Flat
Sale
Madipakkam
SRO/RGS-134570
View
Flat
Sale
Adyar
SRO/RGS-143280
View
Flat
Sale
Perumbakkam
SRO/RGS-143182
View
Flat
Sale
Perumbakkam
SRO/RGS-143183
View
Flat
Sale
Porur
SRO/RGS-113822
View
Flat
Sale
Perungudi
SRO/RGS-141184
View
Flat
Sale
Perungudi
SRO/RGS-141141
View
Flat
Sale
Medavakkam
SRO/RGS-141140
View
Flat
Sale
Perungudi
SRO/RGS-141139
View
Flat
Sale
Pallikaranai
SRO/RGS-162381
View
Flat
Rent
Medavakkam
RRO/RGS-155464
View
Flat
Rent
Padur
RRO/RGS-158642
View
Flat
Rent
Thoraipakkam
RRO/RGS-133392
View
Flat
Sale
Perumbakkam
SRO/RGS-163401
View
Flat
Rent
Sholinganallur
RRO/RGS-119052
View
Flat
Sale
Medavakkam
SRO/RGS-163505
View
Flat
Rent
Sithalapakkam
RRO/RGS-133328
View
Flat
Rent
Selaiyur
RRO/RGS-156761
View
Flat
Rent
Medavakkam
RRO/RGS-126469
View
Flat
Sale
Perumbakkam
SRO/RGS-142952
View
Flat
Sale
Sholinganallur
SRO/RGS-117363
View
Flat
Sale
Sithalapakkam
SRO/RGS-128939
View
Flat
Sale
Sholinganallur
SRO/RGS-141954
View
Flat
Sale
Perumbakkam
SRO/RGS-142875
View
Flat
Rent
Medavakkam
RRO/RGS-114232
View
Flat
Rent
Pallikaranai
RRO/RGS-131063
View
Flat
Sale
Pallikaranai
SRO/RGS-131062
View
Flat
Sale
Perumbakkam
SRO/RGS-142873
View
Flat
Sale
Thoraipakkam
SRO/RGS-114230
View
Flat
Sale
Velachery
SRO/RGS-107417
View
Flat
Sale
Perumbakkam
SRO/RGS-142863
View
Flat
Sale
Perumbakkam
SRO/RGS-109881
View
Flat
Sale
Kelambakkam
SRO/RGS-112121
View
Flat
Sale
Thoraipakkam
SRO/RGS-114231
View
Flat
Sale
Medavakkam
SRO/RGS-115696
View
Flat
Sale
Perumbakkam
SRO/RGS-115699
View
Flat
Rent
OMR
RRO/RGS-116015
View
Flat
Rent
Sithalapakkam
RRO/RGS-136121
View
Flat
Rent
Thoraipakkam
RRO/RGS-116312
View
Flat
Sale
Sholinganallur
SRO/RGS-116487
View
Flat
Sale
Velachery
SRO/RGS-157380
View
Flat
Sale
Perumbakkam
SRO/RGS-116302
View
Flat
Rent
Egattur
RRO/RGS-116907
View
Flat
Sale
Madipakkam
SRO/NHS-117003
View
Flat
Sale
Thoraipakkam
SRO/RGS-117236
View
Flat
Sale
Sholinganallur
SRO/RGS-117367
View
Flat
Sale
Karapakkam
SRO/RGS-127930
View
Flat
Sale
Madipakkam
SRO/RGS-128679
View
Flat
Sale
Perumbakkam
SRO/RGS-158114
View
Flat
Sale
Thoraipakkam
SRO/RGS-118008
View
Flat
Rent
Sholinganallur
RRO/RGS-118091
View
Flat
Rent
Kandanchavadi
RRO/RGS-118092
View
Flat
Rent
Kandanchavadi
RRO/RGS-118195
View
Flat
Sale
Adyar
SRO/RGS-118231
View
Flat
Sale
Thoraipakkam
SRO/RGS-118307
View
Flat
Rent
Thoraipakkam
RRO/RGS-118308
View
Flat
Sale
Sholinganallur
SRO/RGS-118873
View
Flat
Rent
Perungudi
RRO/RGS-119651
View
Flat
Sale
Kandanchavadi
SRO/RGS-119924
View
Flat
Sale
Kandanchavadi
SRO/RGS-119928
View
Flat
Sale
Nanganallur
SRO/RGS-166457
View
Flat
Sale
Perungudi
SRO/RGS-121446
View
Flat
Sale
Perungudi
SRO/RGS-121008
View
Flat
Sale
Semmencherry
SRO/RGS-121612
View
Flat
Rent
Sholinganallur
RRO/RGS-122393
View
Flat
Sale
Perumbakkam
SRO/RGS-142872
View
Flat
Sale
Koyambedu
SRO/RGS-148137
View
Flat
Sale
Sholinganallur
SRO/RGS-127001
View
Flat
Sale
Velachery
SRO/RGS-127378
View
Flat
Sale
Sholinganallur
SRO/RGS-127387
View
Flat
Sale
Pallikaranai
SRO/RGS-127395
View
Flat
Sale
Sholinganallur
SRO/RGS-127552
View
Flat
Sale
Sholinganallur
SRO/RGS-127553
View
Flat
Sale
Perumbakkam
SRO/RGS-127780
View
Flat
Sale
Perungudi
SRO/RGS-127929
View
Flat
Rent
Thiruvanmiyur
RRO/RGS-128544
View
Flat
Sale
Sithalapakkam
SRO/RGS-128678
View
Flat
Sale
Sithalapakkam
SRO/RGS-128854
View
Flat
Sale
Sithalapakkam
SRO/RGS-128864
View
Flat
Rent
Perungudi
RRO/RGS-129277
View
Flat
Rent
Thoraipakkam
RRO/RGS-129651
View
Flat
Rent
Perungudi
RRO/RGS-129654
View
Flat
Rent
Perungudi
RRO/RGS-129791
View
Flat
Sale
Thoraipakkam
SRO/RGS-131400
View
Flat
Sale
Thoraipakkam
SRO/RGS-131399
View
Flat
Rent
Sholinganallur
RRO/RGS-131554
View
Flat
Sale
Perungudi
SRO/RGS-131702
View
Flat
Rent
Velachery
RRO/RGS-136593
View
Flat
Rent
Velachery
RRO/RGS-136592
View
Flat
Rent
Perumbakkam
RRO/RGS-136806
View
Flat
Rent
Perumbakkam
RRO/RGS-136810
View
Flat
Rent
Perumbakkam
RRO/RGS-136820
View
Flat
Sale
Semmencherry
SRO/RGS-121123
View
Flat
Sale
Anna Nagar
SRO/RGS-137585
View
Flat
Sale
Anna Nagar
SRO/RGS-137584
View
Flat
Sale
Adyar
SRO/RGS-137583
View
Flat
Rent
Perungudi
RRO/RGS-137659
View
Flat
Rent
Thoraipakkam
RRO/RGS-137660
View
Flat
Rent
Perungudi
RRO/RGS-137661
View
Flat
Rent
Perungudi
RRO/RGS-137662
View
Flat
Rent
Thoraipakkam
RRO/RGS-137663
View
Flat
Rent
Thoraipakkam
RRO/RGS-137665
View
Flat
Rent
Thoraipakkam
RRO/RGS-137664
View
Flat
Rent
Perungudi
RRO/RGS-137718
View
Flat
Sale
Thoraipakkam
SRO/RGS-137721
View
Flat
Sale
Thoraipakkam
SRO/RGS-137722
View
Flat
Rent
Perungudi
RRO/RGS-138642
View
Flat
Sale
Perungudi
SRO/RGS-138645
View
Flat
Sale
Medavakkam
SRO/RGS-138737
View
Flat
Sale
Perungudi
SRO/RGS-138740
View
Flat
Sale
T.Nagar
SRO/RGS-138895
View
Flat
Rent
T.Nagar
RRO/RGS-139137
View
Flat
Rent
T.Nagar
RRO/RGS-139139
View
Flat
Rent
Adyar
RRO/RGS-139323
View
Flat
Rent
Medavakkam
RRO/RGS-139359
View
Flat
Sale
Perumbakkam
SRO/RGS-140468
View
Flat
Sale
Sithalapakkam
SRO/RGS-142367
View
Flat
Sale
Thoraipakkam
SRO/RGS-142471
View
Flat
Sale
Thiruvanmiyur
SRO/RGS-142472
View
Flat
Rent
Madipakkam
RRO/RGS-142623
View
Flat
Rent
Medavakkam
RRO/RGS-144174
View
Flat
Sale
Medavakkam
SRO/RGS-144370
View
Flat
Rent
Karapakkam
RRO/RGS-145033
View
Flat
Rent
Perumbakkam
RRO/RGS-145178
View
Flat
Rent
Perumbakkam
RRO/RGS-145181
View
Flat
Sale
Kotturpuram
SRO/RGS-145422
View
Flat
Rent
Medavakkam
RRO/RGS-145598
View
Flat
Sale
Medavakkam
SRO/RGS-146008
View
Flat
Sale
Perungudi
SRO/RGS-146156
View
Flat
Sale
Nanganallur
SRO/RGS-146432
View
Flat
Sale
Sholinganallur
SRO/RGS-146731
View
Flat
Rent
Porur
RRO/RGS-146526
View
Flat
Rent
Thoraipakkam
RRO/RGS-149205
View
Flat
Rent
Thoraipakkam
RRO/RGS-149207
View
Flat
Rent
Thoraipakkam
RRO/RGS-149208
View
Flat
Sale
Karapakkam
SRO/RGS-129650
View
Flat
Rent
Thoraipakkam
RRO/RGS-149527
View
Flat
Sale
Perungudi
SRO/RGS-149845
View
Flat
Rent
Perungudi
RRO/RGS-149861
View
Flat
Rent
Thoraipakkam
RRO/RGS-149880
View
Flat
Sale
Pallikaranai
SRO/RGS-150888
View
Flat
Sale
Pallikaranai
SRO/RGS-151036
View
Flat
Sale
Kotturpuram
SRO/RGS-151536
View
Flat
Rent
Pallikaranai
RRO/RGS-152012
View
Flat
Rent
Pallikaranai
RRO/RGS-152013
View
Flat
Sale
Perungudi
SRO/RGS-152128
View
Flat
Sale
Perungudi
SRO/RGS-152132
View
Flat
Rent
Medavakkam
RRO/RGS-153585
View
Flat
Rent
Madipakkam
RRO/RGS-161277
View
Flat
Rent
Selaiyur
RRO/RGS-154324
View
Flat
Rent
Kandanchavadi
RRO/RGS-164008
View
Flat
Rent
Nanmangalam
RRO/RGS-164011
View
Flat
Sale
Kovilambakkam
SRO/RGS-164284
View
Flat
Rent
Madipakkam
RRO/RGS-164540
View
Flat
Rent
T.Nagar
RRO/RGS-164721
View
Flat
Sale
Nanmangalam
SRO/RGS-164933
View
Flat
Sale
Adyar
SRO/RGS-165660
View
Flat
Sale
Thiruvanmiyur
SRO/RGS-165661
View
Flat
Sale
Pallikaranai
SRO/RGS-165662
View
Flat
Sale
Kandanchavadi
SRO/RGS-165861
View
Flat
Sale
Perungudi
SRO/RGS-166062
View
Flat
Sale
Selaiyur
SRO/RGS-168539
View
Flat
Rent
Nanganallur
RRO/RGS-170859
View
Flat
Sale
Perungudi
SRO/RGS-169266
View
Flat
Sale
Perungudi
SRO/RGS-169270
View
Flat
Rent
Pallikaranai
RRO/RGS-173557
View
Flat
Rent
Chetpet
RRO/RGS-173831
View
Flat
Sale
Rajakilpakkam
SRO/RGS-174263
View
Flat
Rent
Rajakilpakkam
RRO/RGS-174274
View
Flat
Sale
Selaiyur
SRO/RGS-175290
View
Flat
Sale
Medavakkam
SRO/RGS-176859
View
Flat
Rent
Perungudi
RRO/RGS-177567
View
Flat
Rent
Medavakkam
RRO/RGS-178285
View
Flat
Sale
Selaiyur
SRO/RGS-178598
View
Flat
Sale
Pallikaranai
SRO/RGS-179644
View
Flat
Sale
Sembakkam
SRO/RGS-180028
View
Flat
Sale
Selaiyur
SRO/RGS-180036
View
Flat
Sale
Thoraipakkam
SRO/RGS-180188
View
Flat
Rent
Perungudi
RRO/RGS-181491
View
Flat
Sale
Thoraipakkam
SRO/RGS-182301
View
Flat
Rent
Thoraipakkam
RRO/RGS-182556
View
Flat
Sale
Perungudi
SRO/RGS-182557
View
Flat
Sale
Thoraipakkam
SRO/RGS-182847
View
Flat
Rent
Madipakkam
RRO/RGS-184248
View
Flat
Sale
Pallikaranai
SRO/RGS-184637
View
Flat
Sale
Medavakkam
SRO/RGS-184752
View
Flat
Sale
Adyar
SRO/RGS-185058
View
Flat
Sale
Adyar
SRO/RGS-185059
View
Flat
Sale
Kandanchavadi
SRO/RGS-185537
View
Flat
Sale
OMR
SRO/RGS-185814
View
Flat
Sale
Sembakkam
SRO/RGS-187587
View
Flat
Sale
Thiruvanmiyur
SRO/RGS-188344
View
Flat
Sale
ECR
SRO/RGS-189054
View
Flat
Sale
Urapakkam
SRO/RGS-189722
View
Flat
Sale
Alandur
SRO/RGS-190311
View
Flat
Sale
Pallikaranai
SRO/RGS-190312
View
Flat
Sale
Perumbakkam
SRO/RGS-191246
View
Flat
Sale
Perumbakkam
SRO/RGS-191247
View
Flat
Sale
Hasthinapuram
SRO/RGS-191564
View
Flat
Sale
Padur
SRO/RGS-191565
View
Flat
Sale
Pallikaranai
SRO/RGS-191566
View
Flat
Sale
Kovilambakkam
SRO/RGS-191736
View
Flat
Sale
Kovilambakkam
SRO/RGS-191737
View
Flat
Rent
Thoraipakkam
RRO/RGS-192341
View
Flat
Sale
Velachery
SRO/RGS-193340
View
Flat
Sale
Adyar
SRO/RGS-194422
View
Godown
Rent
Velachery
RCO/RGS-121760
View
Godown
Rent
Pallikaranai
RCO/RGS-138615
View
Hotel
Rent
Medavakkam
RCO/RGS-161827
View
Hotel
Rent
Velachery
RCO/RGS-114711
View
Hotel
Rent
Besant Nagar
RCO/RGS-118316
View
Hotel
Rent
Thoraipakkam
RCO/RGS-119516
View
Hotel
Sale
Thoraipakkam
SCO/RGS-119756
View
Hotel
Rent
Karapakkam
RCO/RGS-120258
View
Hotel
Rent
Ramapuram
RCO/RGS-125051
View
Hotel
Rent
Medavakkam
RCO/RGS-128347
View
Hotel
Rent
Perumbakkam
RCO/RGS-128677
View
Hotel
Sale
Bangalore
SCO/RGS-128933
View
Hotel
Sale
Bangalore
SCO/RGS-128933
View
Hotel
Sale
Kotagiri
SCO/RGS-128932
View
Hotel
Sale
OMR
SCO/RGS-128931
View
Hotel
Sale
Porur
SCO/RGS-130751
View
Hotel
Sale
Anna Nagar West
SCO/RGS-139488
View
Hotel
Sale
Tambaram
SCO/RGS-191890
View
Independent House
Sale
Ekkaduthangal
SRO/RGS-135748
View
Independent House
Sale
Madambakkam
SRO/RGS-143458
View
Independent House
Sale
Sithalapakkam
SRO/RGS-141347
View
Independent House
Sale
Thoraipakkam
SRO/RGS-163292
View
Independent House
Rent
Medavakkam
RRO/RGS-141216
View
Independent House
Sale
Besant Nagar
SRO/RGS-132548
View
Independent House
Rent
Medavakkam
RRO/RGS-141218
View
Independent House
Sale
Medavakkam
SRO/RGS-156912
View
Independent House
Sale
Mylapore
SRO/RGS-156173
View
Independent House
Sale
Selaiyur
SRO/RGS-126465
View
Independent House
Rent
Injambakkam
RRO/RGS-157196
View
Independent House
Sale
Medavakkam
SRO/RGS-156613
View
Independent House
Rent
Thoraipakkam
RRO/RGS-116012
View
Independent House
Sale
Madipakkam
SRO/RGS-117238
View
Independent House
Sale
Neelankarai
SRO/RGS-118006
View
Independent House
Rent
Selaiyur
RRO/RGS-124621
View
Independent House
Rent
Palavakkam
RRO/RGS-129623
View
Independent House
Rent
Thoraipakkam
RRO/RGS-129737
View
Independent House
Sale
T.Nagar
SRO/RGS-162963
View
Independent House
Rent
Perungudi
RRO/RGS-131847
View
Independent House
Sale
Perambur
SRO/RGS-133035
View
Independent House
Rent
Sithalapakkam
RRO/RGS-133501
View
Independent House
Sale
Sithalapakkam
SRO/RGS-133043
View
Independent House
Sale
Thiruninravur
SRO/RGS-138130
View
Independent House
Rent
Thiruvanmiyur
RRO/RGS-138239
View
Independent House
Sale
Anna Nagar East
SRO/RGS-138866
View
Independent House
Sale
Anna Nagar West
SRO/RGS-138872
View
Independent House
Sale
Anna Nagar West
SRO/RGS-139014
View
Independent House
Rent
Vyasarpadi
RRO/RGS-139287
View
Independent House
Rent
Vyasarpadi
RRO/RGS-139293
View
Independent House
Rent
Vyasarpadi
RRO/RGS-139288
View
Independent House
Rent
Madipakkam
RRO/RGS-139434
View
Independent House
Sale
Chromepet
SRO/RGS-139425
View
Independent House
Rent
Hasthinapuram
RRO/RGS-140016
View
Independent House
Sale
Perungudi
SRO/RGS-140729
View
Independent House
Sale
Thoraipakkam
SRO/RGS-140740
View
Independent House
Sale
Pallikaranai
SRO/RGS-140742
View
Independent House
Sale
Sithalapakkam
SRO/RGS-141533
View
Independent House
Sale
Sithalapakkam
SRO/RGS-141530
View
Independent House
Sale
Medavakkam
SRO/RGS-141569
View
Independent House
Rent
Medavakkam
RRO/RGS-144168
View
Independent House
Rent
Medavakkam
RRO/RGS-144836
View
Independent House
Rent
Adyar
RRO/RGS-146431
View
Independent House
Rent
Thoraipakkam
RRO/RGS-153230
View
Independent House
Rent
Perungudi
RRO/RGS-153231
View
Independent House
Sale
Teynampet
SRO/RGS-154413
View
Independent House
Rent
Madipakkam
RRO/RGS-165014
View
Independent House
Rent
Vyasarpadi
RRO/RGS-165324
View
Independent House
Sale
Madipakkam
SRO/RGS-167805
View
Independent House
Rent
Pallikaranai
RRO/RGS-178091
View
Independent House
Rent
Besant Nagar
RRO/RGS-178350
View
Independent House
Sale
Perungalathur
SRO/RGS-178875
View
Independent House
Sale
Tambaram West
SRO/RGS-182846
View
Independent House
Sale
Perungudi
SRO/RGS-191499
View
Independent House
Sale
Sembakkam
SRO/RGS-191508
View
Independent House
Sale
Tambaram East
SRO/RGS-191563
View
Independent House
Sale
Rajakilpakkam
SRO/RGS-194423
View
Institute
Sale
Theni
SCO/RGS-140311
View
Mixed-Commercial
Rent
Vengaivasal
RCO/RGS-130701
View
Mixed-Commercial
Rent
Madambakkam
RCO/RGS-130435
View
Mixed-Commercial
Rent
Velachery
RCO/RGS-115133
View
Mixed-Commercial
Sale
Besant Nagar
SCO/RGS-161211
View
Mixed-Commercial
Rent
Adambakkam
RCO/RGS-155685
View
Mixed-Commercial
Rent
Chromepet
RCO/RGS-156904
View
Mixed-Commercial
Sale
Mylapore
SCO/RGS-156177
View
Mixed-Commercial
Rent
ECR
RCO/RGS-157197
View
Mixed-Commercial
Rent
Rajakilpakkam
RCO/RGS-156762
View
Mixed-Commercial
Sale
Nanmangalam
SCO/RGS-159151
View
Mixed-Commercial
Rent
Velachery
RCO/RGS-114740
View
Mixed-Commercial
Sale
Thoraipakkam
SCO/RGS-163426
View
Mixed-Commercial
Rent
Sithalapakkam
RCO/RGS-108222
View
Mixed-Commercial
Rent
Besant Nagar
RCO/RGS-119614
View
Mixed-Commercial
Rent
Pallikaranai
RCO/RGS-121122
View
Mixed-Commercial
Sale
Rajakilpakkam
SCO/RGS-121431
View
Mixed-Commercial
Rent
Velachery
RCO/RGS-121756
View
Mixed-Commercial
Rent
Velachery
RCO/RGS-121757
View
Mixed-Commercial
Rent
Velachery
RCO/RGS-121758
View
Mixed-Commercial
Rent
Velachery
RCO/RGS-121759
View
Mixed-Commercial
Rent
Adyar
RCO/RGS-122402
View
Mixed-Commercial
Rent
Palavakkam
RCO/RGS-122397
View
Mixed-Commercial
Rent
Adyar
RCO/RGS-122440
View
Mixed-Commercial
Rent
Sholinganallur
RCO/RGS-123260
View
Mixed-Commercial
Rent
Velachery
RCO/RGS-123664
View
Mixed-Commercial
Rent
Besant Nagar
RCO/RGS-124750
View
Mixed-Commercial
Rent
Thoraipakkam
RCO/RGS-130144
View
Mixed-Commercial
Rent
Medavakkam
RCO/RGS-126315
View
Mixed-Commercial
Rent
Pallikaranai
RCO/RGS-126755
View
Mixed-Commercial
Sale
Thoraipakkam
SCO/RGS-126929
View
Mixed-Commercial
Rent
Karapakkam
RCO/RGS-126956
View
Mixed-Commercial
Rent
Thoraipakkam
RCO/RGS-127492
View
Mixed-Commercial
Rent
Perumbakkam
RCO/RGS-127705
View
Mixed-Commercial
Rent
Vengaivasal
RCO/RGS-127859
View
Mixed-Commercial
Rent
Karapakkam
RCO/RGS-128676
View
Mixed-Commercial
Rent
Selaiyur
RCO/RGS-129263
View
Mixed-Commercial
Rent
Karapakkam
RCO/RGS-132719
View
Mixed-Commercial
Rent
Perumbakkam
RCO/RGS-133505
View
Mixed-Commercial
Rent
Madipakkam
RCO/RGS-133800
View
Mixed-Commercial
Rent
Nungambakkam
RCO/RGS-127157
View
Mixed-Commercial
Rent
Velachery
RCO/RGS-138235
View
Mixed-Commercial
Sale
Medavakkam
SCO/RGS-141528
View
Mixed-Commercial
Sale
Tambaram West
SCO/RGS-144334
View
Mixed-Commercial
Sale
Kodambakkam
SCO/RGS-150224
View
Mixed-Commercial
Rent
Anna Nagar West
RCO/RGS-154748
View
Mixed-Commercial
Rent
Perungudi
RCO/RGS-165836
View
Mixed-Commercial
Rent
Velachery
RCO/RGS-169903
View
Mixed-Commercial
Rent
Chromepet
RCO/RGS-177890
View
Mixed-Commercial
Sale
Chitlapakkam
SCO/RGS-181575
View
Mixed-Commercial
Rent
Sholinganallur
RCO/RGS-181936
View
Mixed-Commercial
Rent
Perumbakkam
RCO/RGS-182174
View
Mixed-Commercial
Sale
Tambaram East
SCO/RGS-182300
View
Mixed-Commercial
Sale
Tambaram IAF
SCO/RGS-189436
View
Mixed-Commercial
Sale
Perungudi
SCO/RGS-191502
View
Mixed-Commercial
Rent
Velachery
RCO/RGS-192901
View
Mixed-Commercial
Rent
Perungudi
RCO/RGS-195139
View
Mixed-Land
Sale
Pallavaram
SL/RGS-141358
View
Mixed-Land
Sale
Medavakkam
SL/RGS-129643
View
Mixed-Land
Sale
Medavakkam
SL/RGS-141565
View
Mixed-Residential
Rent
Velachery
RRO/RGS-114981
View
Mixed-Residential
Sale
Nanmangalam
SRO/RGS-159196
View
Mixed-Residential
Rent
Sithalapakkam
RRO/RGS-108309
View
New Home
Rent
Thiruvanmiyur
RRO/RGS-138236
View
New Home
Sale
Thiruninravur
SRO/RGS-138646
View
Office Space
Rent
Thoraipakkam
RCO/RGS-124950
View
Office Space
Rent
Madipakkam
RCO/RGS-113760
View
Office Space
Rent
Velachery
RCO/RGS-119113
View
Office Space
Rent
T.Nagar
RCO/RGS-114886
View
Office Space
Rent
T.Nagar
RCO/RGS-114822
View
Office Space
Rent
Medavakkam
RCO/RGS-163514
View
Office Space
Rent
Perungudi
RCO/RGS-113558
View
Office Space
Rent
Thoraipakkam
RCO/RGS-113560
View
Office Space
Sale
Alwarpet
SCO/RGS-118375
View
Office Space
Rent
Velachery
RCO/RGS-121127
View
Office Space
Rent
Adyar
RCO/RGS-121009
View
Office Space
Rent
Bangalore
RCO/RGS-120894
View
Office Space
Rent
Royapettah
RCO/RGS-127223
View
Office Space
Rent
Royapettah
RCO/RGS-127286
View
Office Space
Rent
Sembakkam
RCO/RGS-129262
View
Office Space
Rent
Perungudi
RCO/RGS-133013
View
Office Space
Rent
Pallikaranai
RCO/RGS-133041
View
Office Space
Rent
Thoraipakkam
RCO/RGS-133042
View
Office Space
Rent
Thoraipakkam
RCO/RGS-182173
View
Office Space
Rent
Egmore
RCO/RGS-140454
View
Office Space
Rent
Egmore
RCO/RGS-140452
View
Office Space
Rent
Anna Nagar West
RCO/RGS-154747
View
Penthouse
Sale
Velachery
SRO/RGS-114979
View
Penthouse
Sale
Perungudi
SRO/RGS-141185
View
Penthouse
Sale
Perungudi
SRO/RGS-115818
View
Penthouse
Sale
Medavakkam
SRO/RGS-144837
View
Penthouse
Sale
Thiruvanmiyur
SRO/RGS-188346
View
Penthouse
Sale
Tiruvanmiyur
SRO/RGS-188391
View
Residential Land
Sale
Thoraipakkam
SL/RGS-135747
View
Residential Land
Sale
Thoraipakkam
SL/RGS-135742
View
Residential Land
Sale
Ekkaduthangal
SL/RGS-131149
View
Residential Land
Sale
Perambur
SL/RGS-162137
View
Residential Land
Sale
Medavakkam
SL/RGS-127931
View
Residential Land
Sale
Madipakkam
SL/RGS-118355
View
Residential Land
Sale
Adyar
SL/RGS-119941
View
Residential Land
Sale
T.Nagar
SL/RGS-162966
View
Residential Land
Sale
Thoraipakkam
SL/RGS-131636
View
Residential Land
Sale
Medavakkam
SL/RGS-137913
View
Residential Land
Sale
Medavakkam
SL/RGS-137914
View
Residential Land
Sale
Medavakkam
SL/RGS-137915
View
Residential Land
Sale
Selaiyur
SL/RGS-138156
View
Residential Land
Sale
Vengaivasal
SL/RGS-138157
View
Residential Land
Sale
Madipakkam
SL/RGS-138738
View
Residential Land
Sale
Madipakkam
SL/RGS-141740
View
Residential Land
Sale
Madipakkam
SL/RGS-141902
View
Residential Land
Sale
ECR
SL/RGS-145217
View
Residential Land
Sale
Perambur
SL/RGS-150644
View
Residential Land
Sale
Pallikaranai
SL/RGS-168954
View
Residential Land
Sale
Pallikaranai
SL/RGS-168964
View
Residential Land
Sale
Sithalapakkam
SL/RGS-169239
View
Residential Land
Sale
Egmore
SL/RGS-175158
View
Residential Land
Sale
Tambaram West
SL/RGS-178470
View
Residential Land
Sale
Adyar
SL/RGS-178616
View
Residential Land
Sale
Kandigai
SL/RGS-180931
View
Residential Land
Sale
Madambakkam
SL/RGS-189408
View
Residential Land
Sale
Tambaram East
SL/RGS-189431
View
Residential Land
Rent
Selaiyur
RL/RGS-191911
View
Row House
Rent
Pallikaranai
RRO/RGS-133568
View
Row House
Sale
Perungudi
SRO/RGS-162639
View
Shop
Rent
Perungudi
RCO/RGS-135884
View
Shop
Rent
Medavakkam
RCO/RGS-117622
View
Shop
Rent
Medavakkam
RCO/RGS-107450
View
Shop
Rent
Pallikaranai
RCO/RGS-107458
View
Shop
Rent
Perungudi
RCO/RGS-117020
View
Shop
Rent
Navalur
RCO/RGS-163093
View
Shop
Rent
Pallikaranai
RCO/RGS-120850
View
Shop
Rent
Selaiyur
RCO/RGS-124608
View
Shop
Rent
Besant Nagar
RCO/RGS-124758
View
Shop
Rent
Selaiyur
RCO/RGS-125319
View
Shop
Rent
Thiruvanmiyur
RCO/RGS-125250
View
Shop
Rent
Pallikaranai
RCO/RGS-125633
View
Shop
Rent
Medavakkam
RCO/RGS-125630
View
Shop
Rent
Pallikaranai
RCO/RGS-125631
View
Shop
Rent
Velachery
RCO/RGS-125621
View
Shop
Rent
Sholinganallur
RCO/RGS-126997
View
Shop
Rent
Rajakilpakkam
RCO/RGS-127030
View
Shop
Rent
Thoraipakkam
RCO/RGS-131479
View
Shop
Sale
Anna Nagar
SCO/RGS-137285
View
Shop
Sale
Anna Nagar
SCO/RGS-137287
View
Shop
Rent
Anna Nagar
RCO/RGS-137288
View
Shop
Rent
Anna Nagar
RCO/RGS-137288
View
Shop
Rent
Pallikaranai
RCO/RGS-138617
View
Showroom
Rent
Velachery
RCO/RGS-115134
View
Showroom
Rent
Sithalapakkam
RCO/RGS-108407
View
Showroom
Rent
Rajakilpakkam
RCO/RGS-109190
View
Showroom
Rent
Selaiyur
RCO/RGS-112075
View
Showroom
Rent
Perungudi
RCO/RGS-113559
View
Showroom
Rent
Kovilambakkam
RCO/RGS-119940
View
Showroom
Rent
Karapakkam
RCO/RGS-120315
View
Showroom
Rent
Pallikaranai
RCO/RGS-127042
View
Showroom
Rent
Anna Salai
RCO/RGS-127491
View
Showroom
Rent
Velachery
RCO/RGS-128346
View
Showroom
Rent
Sembakkam
RCO/RGS-129264
View
Showroom
Rent
Pallikaranai
RCO/RGS-138616
View
Showroom
Rent
Kandanchavadi
RCO/RGS-139424
View
Showroom
Rent
Navalur
RCO/RGS-165657
View
Showroom
Rent
Selaiyur
RCO/RGS-165898
View
Standalone Building
Sale
Pallavaram
SCO/RGS-141405
View
Standalone Building
Rent
Medavakkam
RCO/RGS-111145
View
Standalone Building
Sale
Medavakkam
SCO/RGS-143428
View
Standalone Building
Rent
Perumbakkam
RCO/RGS-135515
View
Standalone Building
Rent
Besant Nagar
RCO/RGS-117729
View
Standalone Building
Sale
Perumbakkam
SCO/RGS-155465
View
Standalone Building
Rent
Velachery
RCO/RGS-114806
View
Standalone Building
Rent
Perumbakkam
RCO/RGS-114743
View
Standalone Building
Rent
Pallikaranai
RCO/RGS-121229
View
Standalone Building
Rent
Selaiyur
RCO/RGS-109171
View
Standalone Building
Rent
Sithalapakkam
RCO/RGS-110235
View
Standalone Building
Rent
Ekkaduthangal
RCO/RGS-111592
View
Standalone Building
Rent
Sembakkam
RCO/RGS-112497
View
Standalone Building
Rent
Kandanchavadi
RCO/RGS-113456
View
Standalone Building
Rent
Vengaivasal
RCO/RGS-115695
View
Standalone Building
Rent
Medavakkam
RCO/RGS-119781
View
Standalone Building
Rent
Medavakkam
RCO/RGS-123731
View
Standalone Building
Rent
Anna Nagar
RCO/RGS-155709
View
Standalone Building
Rent
Pallikaranai
RCO/RGS-125637
View
Standalone Building
Rent
Sembakkam
RCO/RGS-127781
View
Standalone Building
Sale
T.Nagar
SCO/RGS-162967
View
Standalone Building
Rent
Kovilambakkam
RCO/RGS-139423
View
Standalone Building
Rent
Sithalapakkam
RCO/RGS-140017
View
Standalone Building
Sale
T.Nagar
SCO/RGS-150223
View
Standalone Building
Rent
Madambakkam
RCO/RGS-166235
View
Standalone Building
Rent
Medavakkam
RCO/RGS-167130
View
Standalone Building
Rent
Pallavaram
RCO/RGS-192902
View
Villa
Sale
Thoraipakkam
SRO/RGS-117574
View
Villa
Sale
Kanathur
SRO/RGS-119212
View
Villa
Sale
Neelankarai
SRO/RGS-143636
View
Villa
Rent
Thoraipakkam
RRO/RGS-117933
View
Villa
Rent
Medavakkam
RRO/RGS-137972
View
Villa
Rent
Thoraipakkam
RRO/RGS-138238
View
Villa
Sale
Medavakkam
SRO/RGS-138736
View
Villa
Sale
Perungudi
SRO/RGS-140730
View
Villa
Sale
Thoraipakkam
SRO/RGS-140735
View
Villa
Rent
Thoraipakkam
RRO/RGS-149206
View
Villa
Rent
Perungudi
RRO/RGS-149886
View
Villa
Sale
Perungudi
SRO/RGS-149897
View
Villa
Rent
Medavakkam
RRO/RGS-152649
View
Villa
Rent
Medavakkam
RRO/RGS-152718
View
Villa
Sale
Pallikaranai
SRO/RGS-167857
View
Villa
Sale
Thoraipakkam
SRO/RGS-175058
View
Villa
Sale
Pallikaranai
SRO/RGS-181652
View
Villa
Rent
Medavakkam
RRO/RGS-187812
View
Villa
Rent
Medavakkam
RRO/RGS-187821
View
Villa
Sale
Medavakkam
SRO/RGS-188349
View