Independent House for Sale in Chennai
Property For SaleLand Area 5760000 Sq. Ft.
Built up Area 2460 Sq.Ft.
4 Bedrooms
3 Bathrooms
More Details

Property For SaleLand Area 4364 Sq. Ft.
Built up Area 1845 Sq.Ft.
6 Bedrooms
6 Bathrooms
More Details

Property For SaleLand Area 3600 Sq. Ft.
Built up Area 2600 Sq.Ft.
4 Bedrooms
3 Bathrooms
More Details



Property For SaleLand Area 4000 Sq. Ft.
Built up Area 4500 Sq.Ft.
4 Bedrooms
4 Bathrooms
More Details




Property For SaleLand Area 6400 Sq. Ft.
Built up Area 5500 Sq.Ft.
4 Bedrooms
4 Bathrooms
More Details




Property For SaleLand Area 1800 Sq. Ft.
Built up Area 1800 Sq.Ft.
4 Bedrooms
4 Bathrooms
More Details



Property For SaleLand Area 3192 Sq. Ft.
Built up Area 3000 Sq.Ft.
4 Bedrooms
4 Bathrooms
More Details




Property For SaleLand Area 2421 Sq. Ft.
Built up Area 2724 Sq.Ft.
4 Bedrooms
4 Bathrooms
More Details




Property For SaleLand Area 15840 Sq. Ft.
Built up Area 9500 Sq.Ft.
5 Bedrooms
6 Bathrooms
More Details
+91-44-43999333 Call for more info
Related Pages
Individual House For Sale In Chennai
---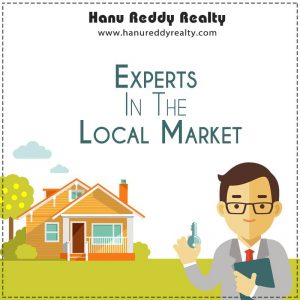 Home to a multicultural population, Chennai (formerly known as Madras), is a booming metropolitan city. Steeped in tradition, yet modern and cheerful, Chennai is a conglomerate of the old and the new. One of the most productive metropolitan areas of the country, Chennai has the third highest GDP per capita. Chennai is also known for its IT sector. Chennai has also gained the nickname 'The Detriot of Asia' due to the fact that it houses so many major automobile manufacturing units and allied industries in and around the city. The city of Chennai is also a major tourist attraction, having been the only Indian city to be featured in the 'Top 10 Best Cities to Travel in the World' by Lonely Planet group. All these factors have contributed to the growth of Chennai's real estate market.
Chennai's real estate market has a lot of residential options to choose from. This includes 1BHK apartments, 2BHK apartments, 3BHK apartments, Independent houses, luxury villas, standalone houses, and more.
With the increased development of Chennai, the demand for houses is also increasing. Chennai's residential market continues to be an end-user driven one, which means that speculator activity is quite low. As a result, Independent houses prices in Chennai do not fluctuate much, unlike other cities where investors and speculators influence the pricing. One recent trend that Chennai has seen is the increase in the number of independent houses for sale in Chennai.