Testimonials
This is what our clients say about us...
View All Testimonials
3310
CERTIFICATE
26-Oct-2017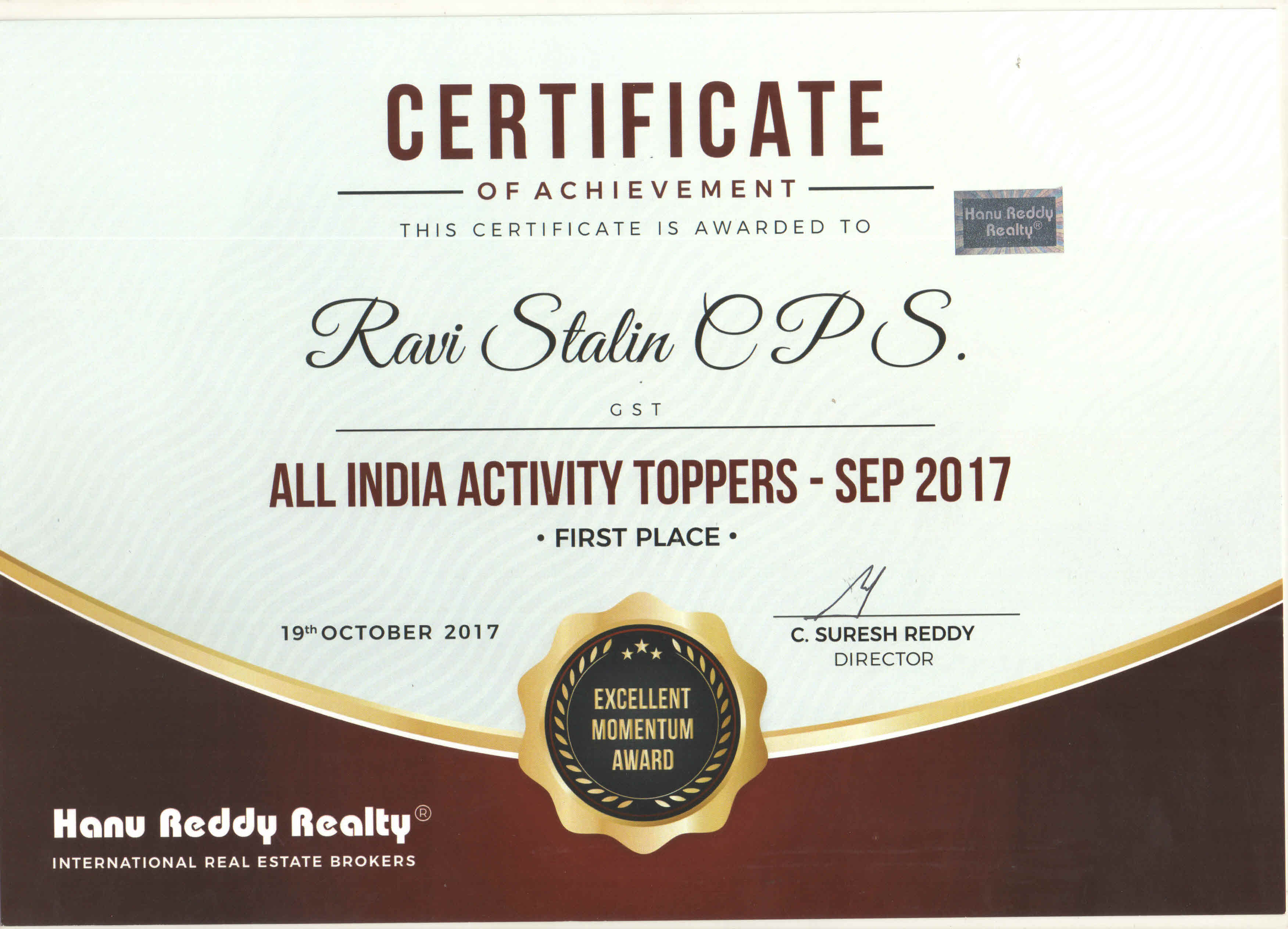 3287
CERTIFICATE
11-Oct-2017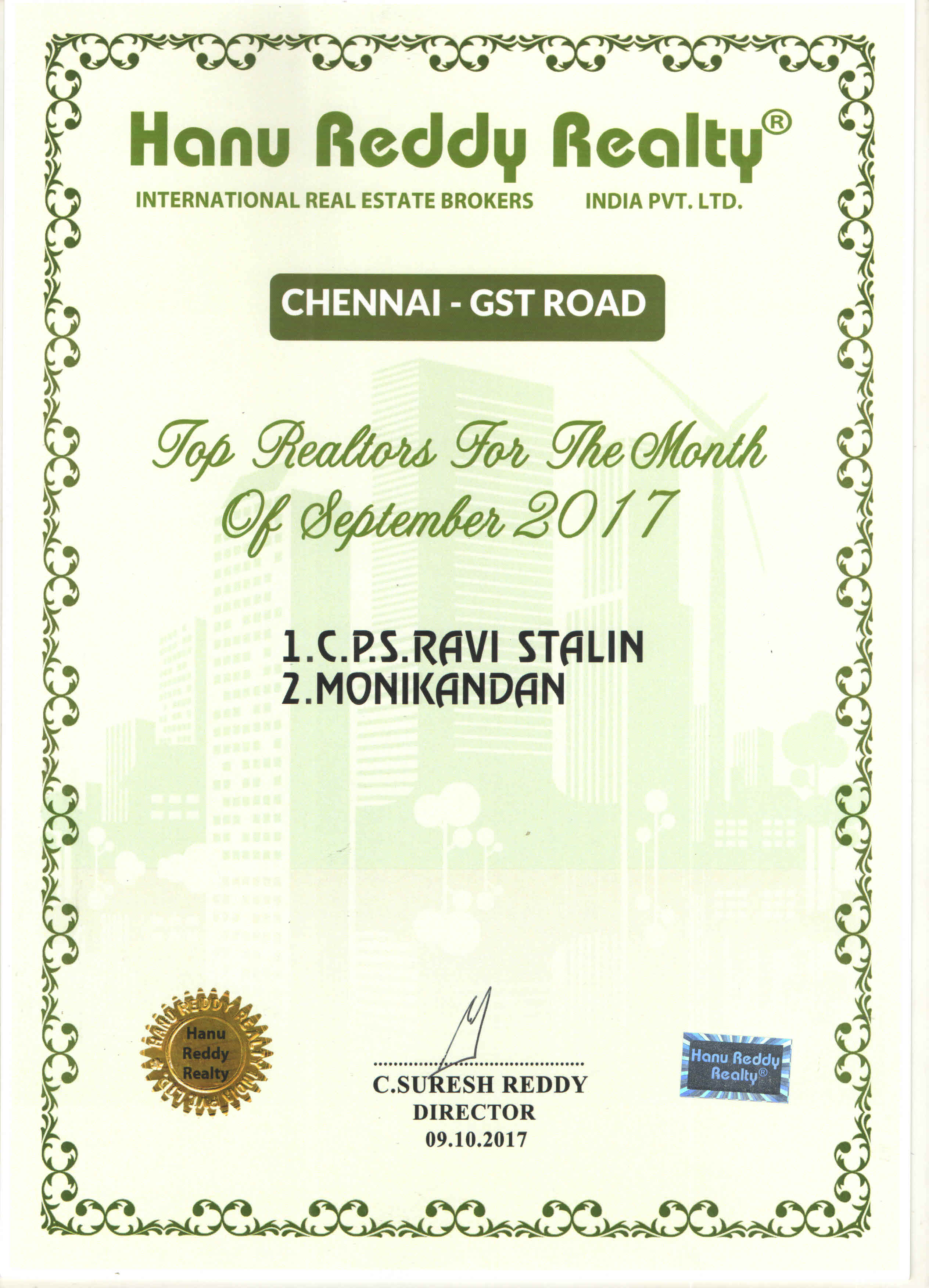 3259
CERTIFICATE
17-Aug-2017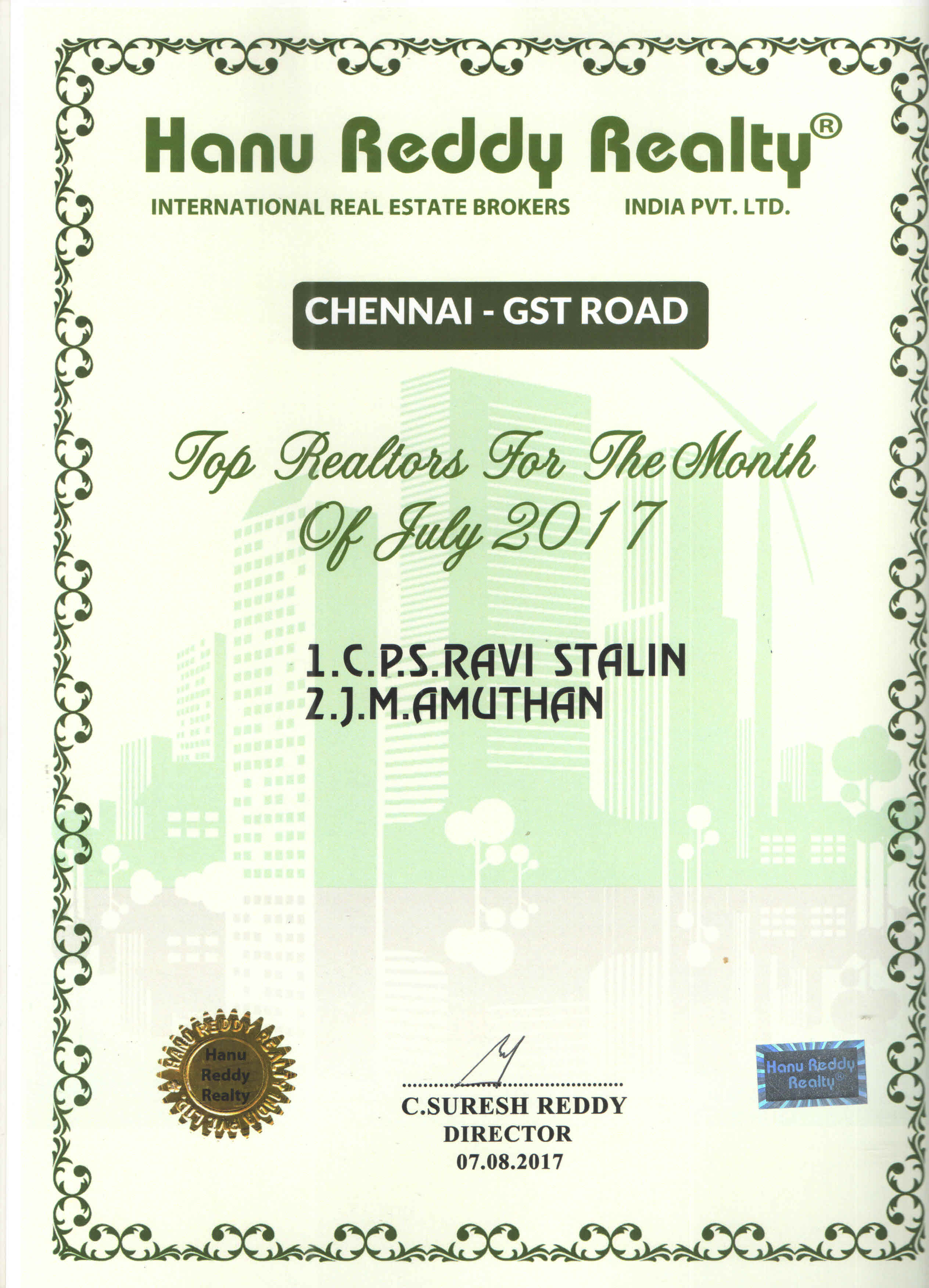 3233
CERTIFICATE
29-Jul-2017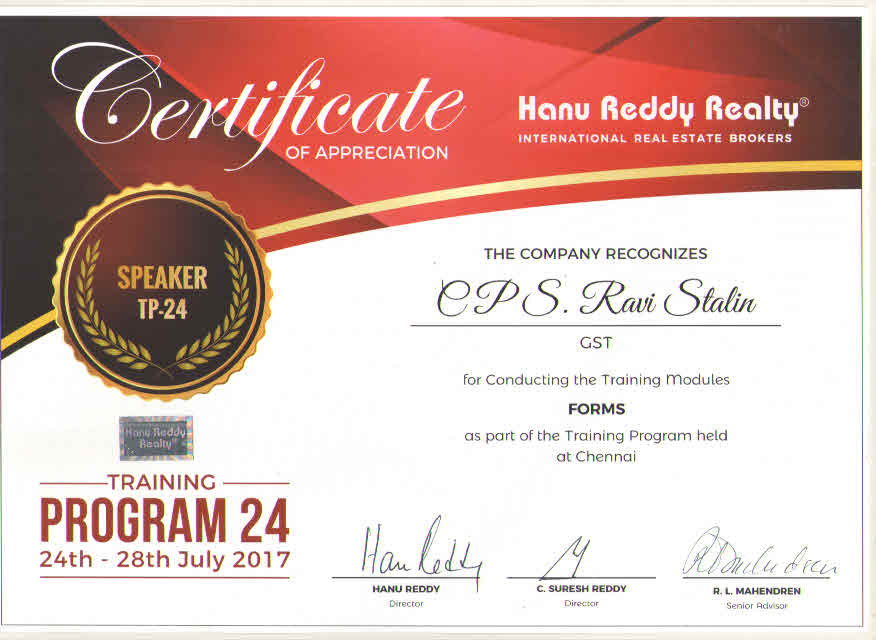 3103
Certificate
08-Mar-2017
3072
Appreciation Certificate
11-Feb-2017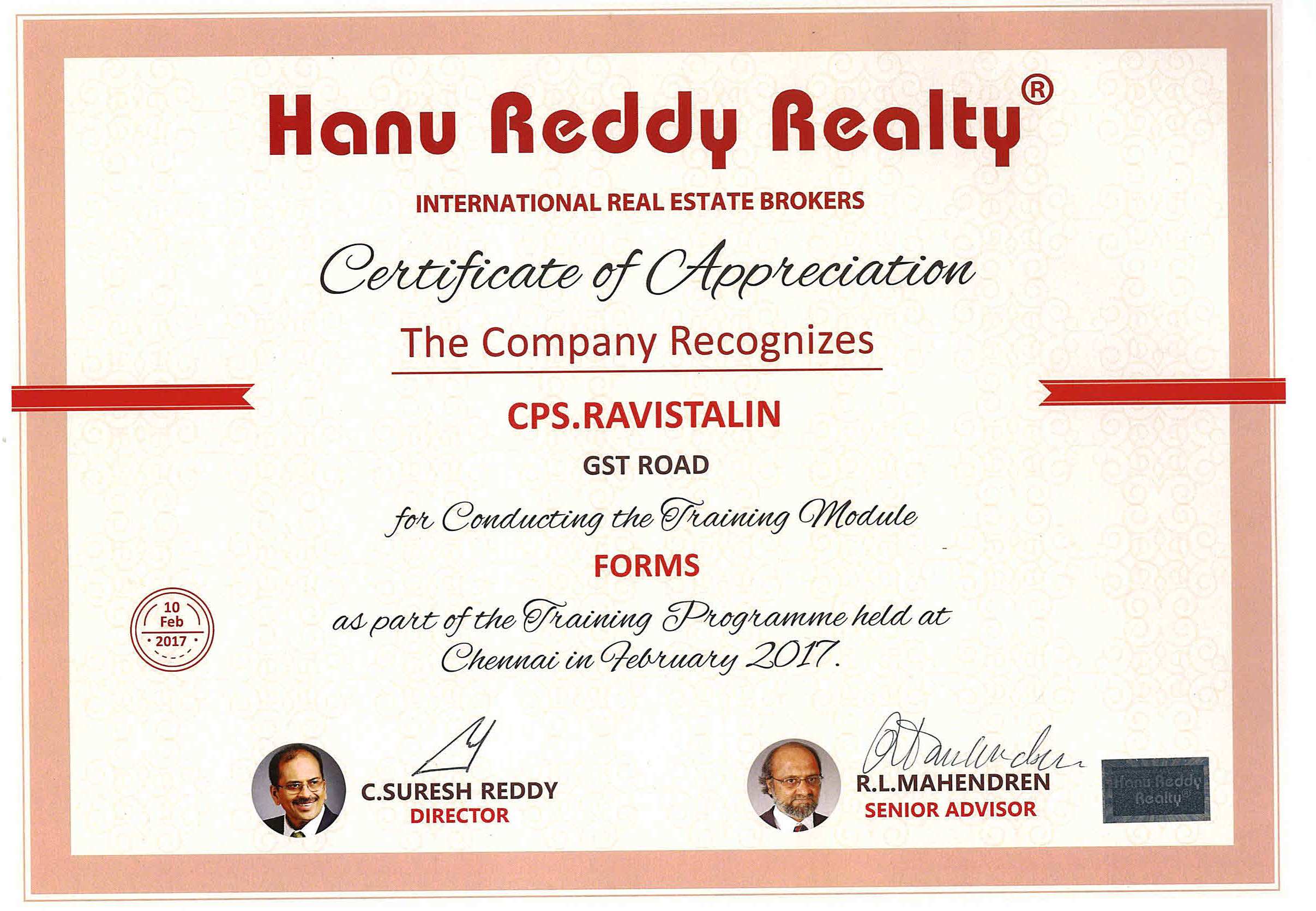 2667
Google Review
04-Mar-2015
5 Star in the last week
We write this review expressing our appreciation to Mr. Ravi Stalin, without whose efforts the purchase might have not gone through. He showed enormous patience listening to genuine concerns on both sides and tried to find a fair and mutually beneficial middle ground. Many a time when the differences were strong and the deal looked doubtful, he gave breathing time to think through issues and made valid points. We are very satisfied with the services he has provided. We greatly appreciate his efforts for this house becoming ours. We were always of the impression that a completely professional person was handling the issues. Wishing him the best.
2613
Google Review
24-Dec-2014
Srinivasan Ramamurthy
5Star in the last week
We liked it, loved it, and it is beyond our expectations. Thank you , Ravi.
2614
Google Review
24-Dec-2014
Rajan Venkat
4Star in the last week
I have been dealing with Hanu Reddy for the last one year and two months and really appreciate their team effort, consistency and transparency. Special credit goes to Mr. Senthilnathan, Mr.Sateesh and Mr.Ravi Stalin. Let our relationship continues forever.
2601
West Chennai Top Realtor - Nov2014
03-Dec-2014
2602
All India Top 5 - Nov 2014
03-Dec-2014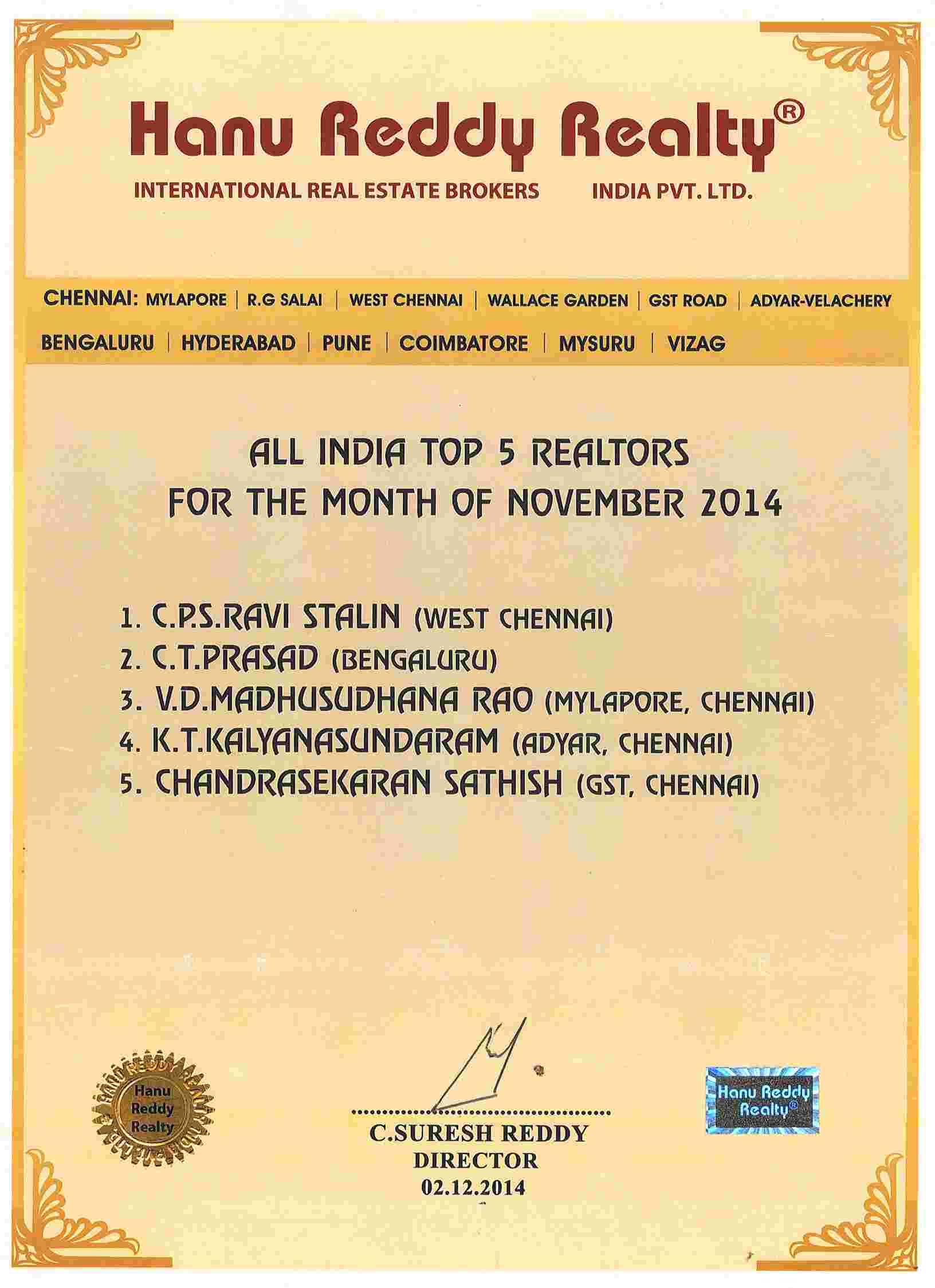 2215
Speaker Certificate - Training Programme 15
17-Mar-2014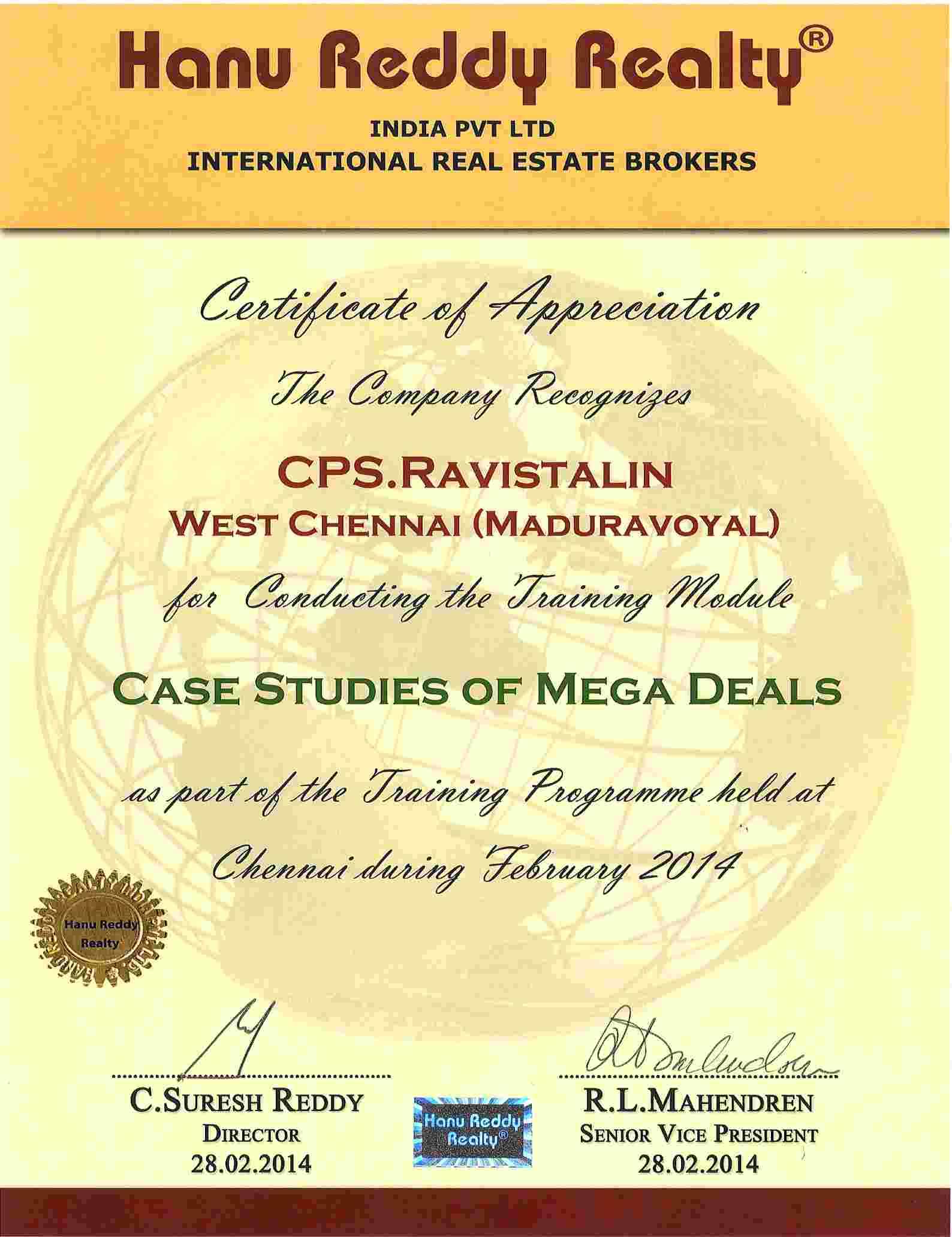 2216
Speaker Certificate - Training Programme 15
17-Mar-2014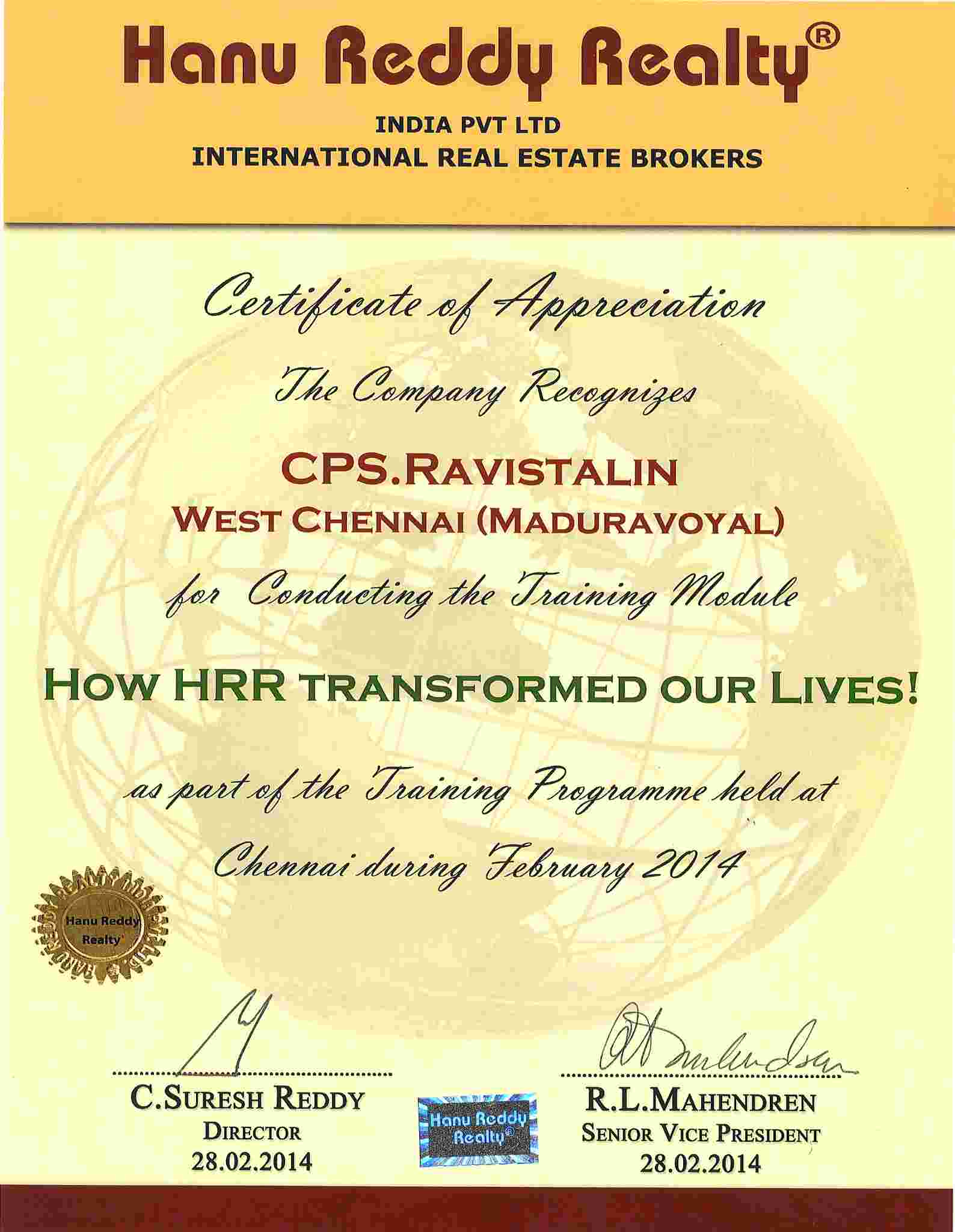 2208
Google Review
22-Jan-2014
Chandramouli Margabandhu
Hanu reddy is a truly professional organisation and I was very much satisfied with their transparent and friendly approach, punctuality etc.
795
15-Aug-2013
Mr. Suresh Reddy
Director
Hanu Redy Realty India Pvt. Ltd.
Chennai
Dear Sir,
We recently sold our flat in Chennai with the services of HRR.
We would like to express our deep satisfaction with the services provided by Mr. Ravi stalin and Mr. K,N, Ramesh. Both of them were very courteous and very helpful throughout all dealings. They were always approachable and prompt all at the stages. What is really impressive is that they have continued their quality of service even after the deal was over in answering our questions and despatching copies of documents to us.
We thank Mr. Ravi Stalin and Mr. K.N Ramesh and also all other staff at HRR for their excellent service.
Thank you and best regards,
N. Ganesh Viswanand
Pune
382
29-Jan-2013
Dear Sir,
From: aiyaswamy anganna
Subject: Consultancy Services for Sale of Residential property.
I wish to convey my thanks to you for the consultancy services rendered by your Firm in the sale of my residential premises at 4/289, East Main Road, M.M.D.A. Colony, maduravoyal,Chennai 600095. The Sale Deed was registered on 18/01/2013 at the Sub-registrar's Office, Virugambakkam.
I extend my deep appreciation and wish to place on record, the yeoman services rendered by your Senior Real tor Thiru Ravi Stalin. He helped me right from the start on 01/10/2012 till now in fixing up the Buyer, execution of Sale Agreement and registering the Sale Deed with utmost promptness and without any pitfalls.
In addition, he was of immense help to me (As I am located at Coimbatore) in monitoring the utility services and security of the premises as it was vacant during this period. The transactions were very smooth, thanks to the excellent PR capabilities and dynamism of Thiru Ravi Stalin.
I look forward to more contacts in future with your Firm for the benefit of my linear descendants.
Yours Sincerely,
A.Aiyaswamy
397
31-Aug-2012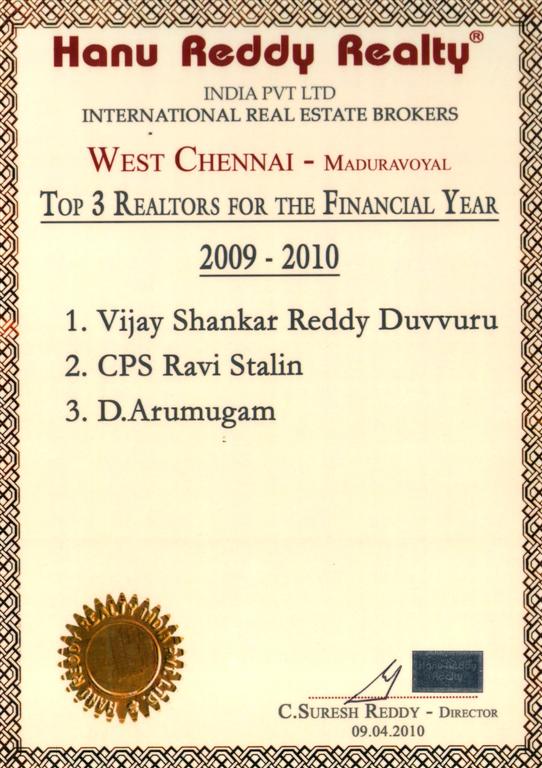 384
09-Apr-2012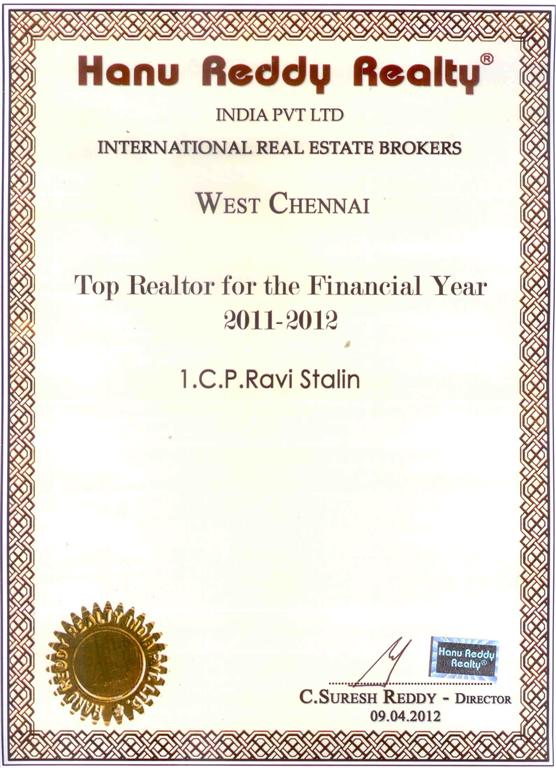 386
20-Dec-2011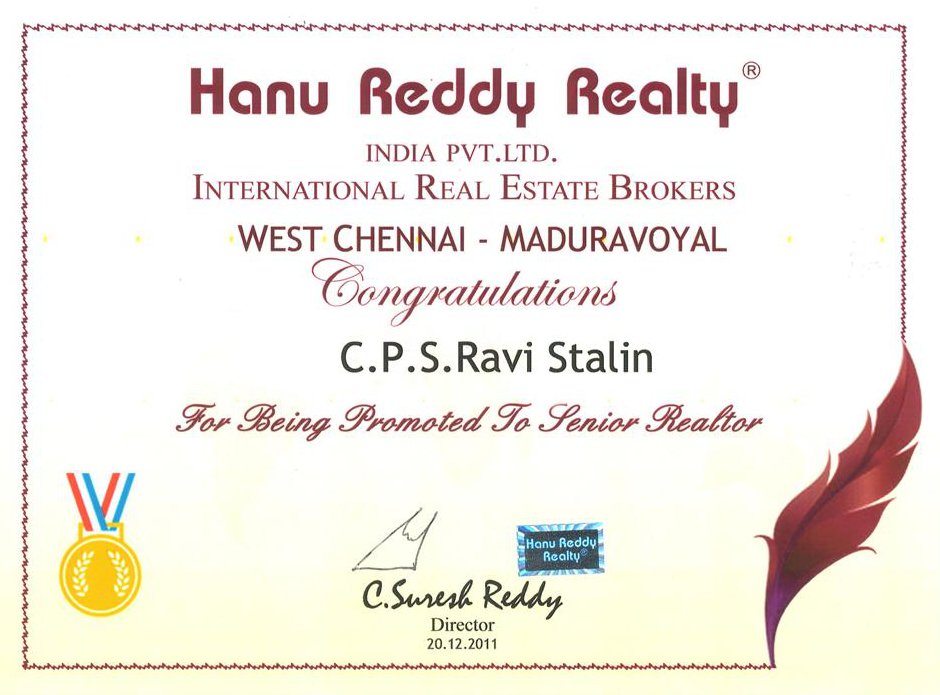 385
30-Nov-2011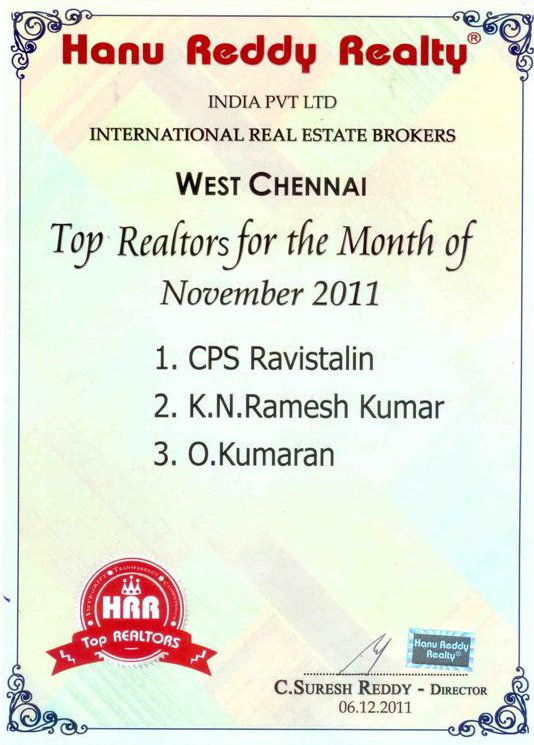 388
30-Sep-2011
389
30-Sep-2011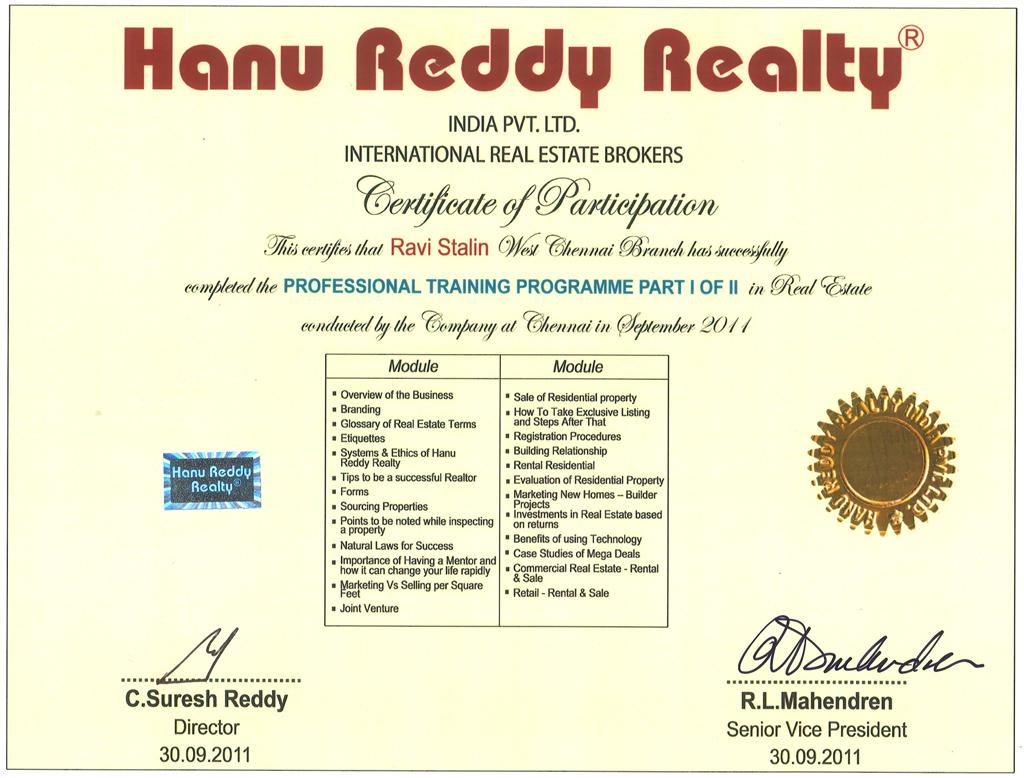 2159
01-Sep-2011
392
24-Jul-2011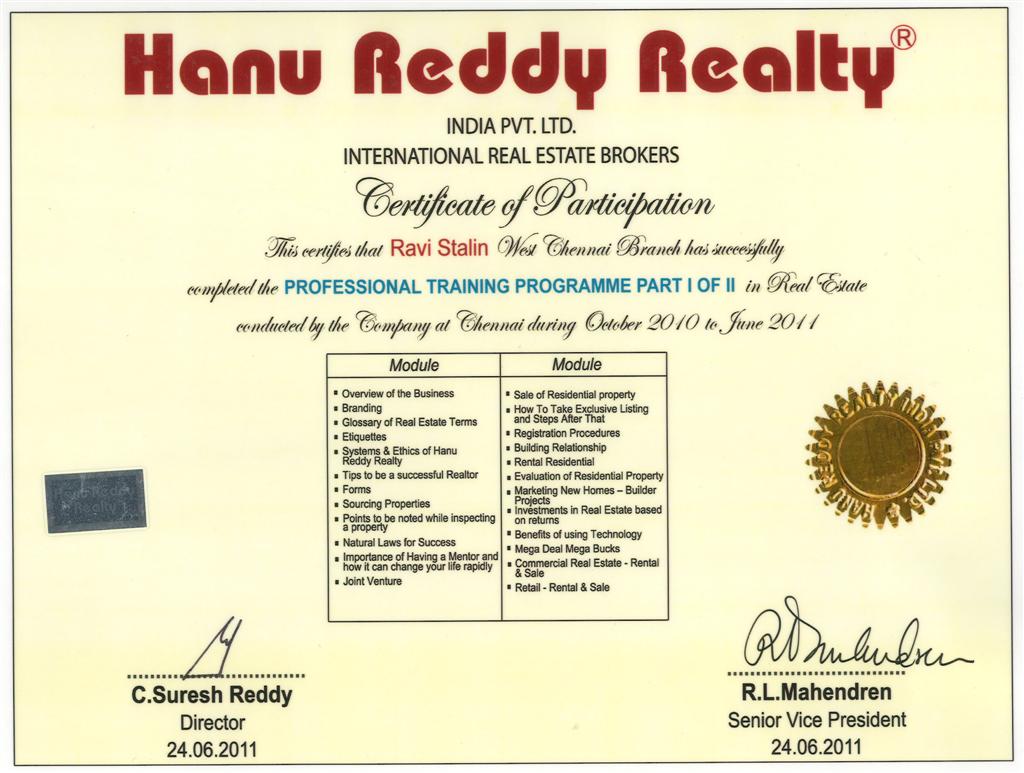 391
30-Jun-2011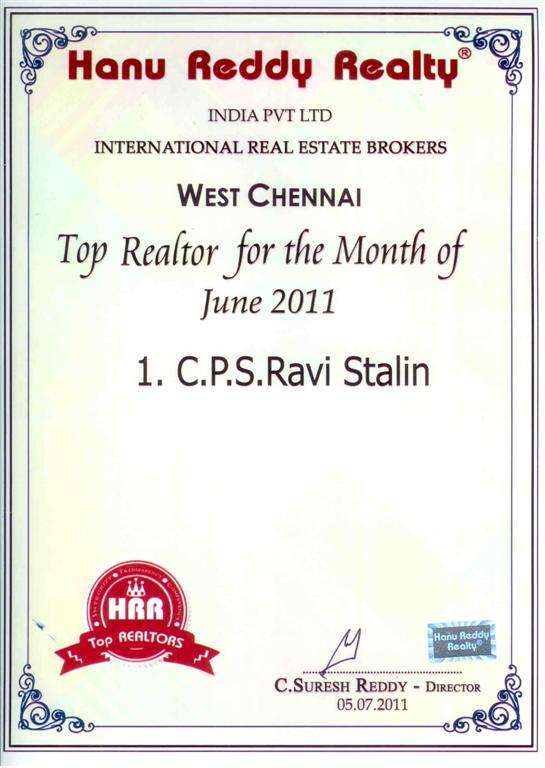 390
16-Jun-2011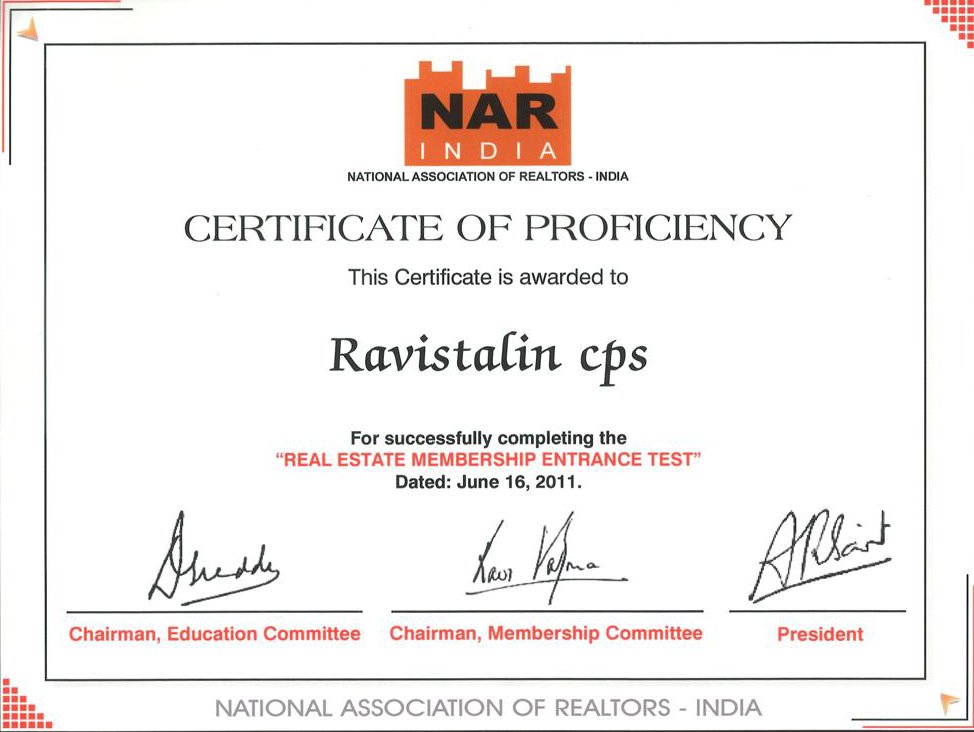 393
01-Jan-2011
416
01-Jan-2011
383
01-Oct-2010
Dear Hanu Reddy Realty

This letter is to express my deepest gratitude to your office and in particular to couple of your staffs, Mr Ravi Stalin and Mr Madhusudhana Rao, for helping me to buy one of my dream property in Chennai city (Vadapalani – an individualhouse for 1.3 C, in last May 2010). They did a fantastic job for me to get this property without any problem and they were with me through the dealing and also extending their help after the dealing. Simply no words for me to describe my happy feeling about your office and especially their honest service to me. Such great and good service, particularly to overseas clients, makes me feel so happy and triggering me to buy more and more properties in Chennai.

Looking forward to see you in person while I visit Chennai again.



Greeting from Hong Kong
Cheers
Rajan



394
16-Jul-2010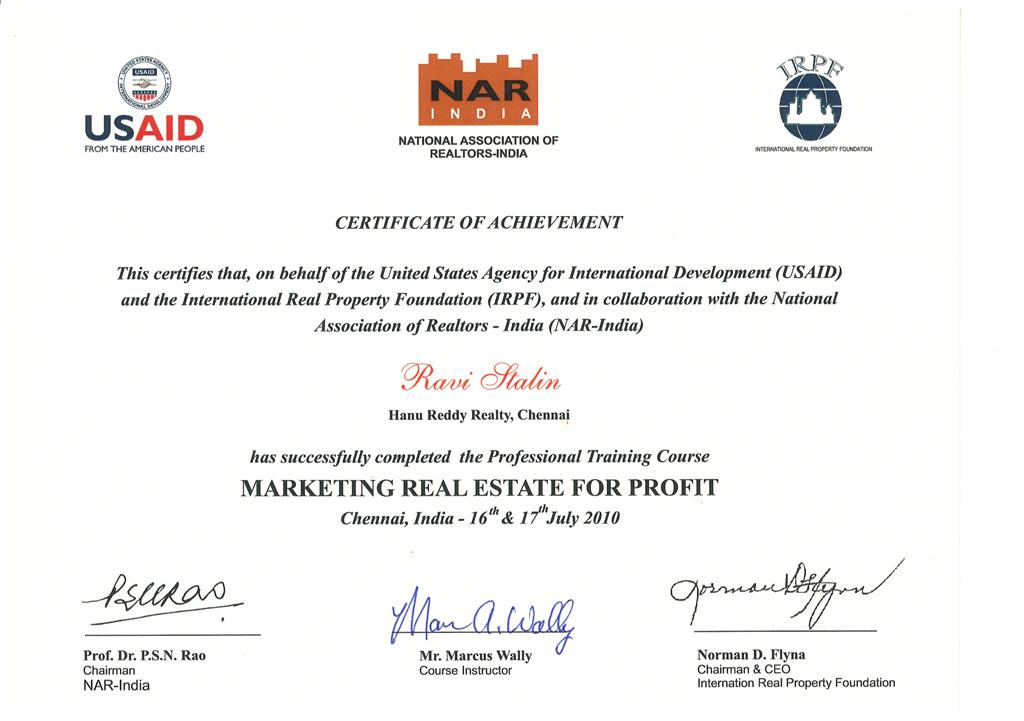 395
30-Jun-2010
2155
01-Jun-2010
380
28-Feb-2010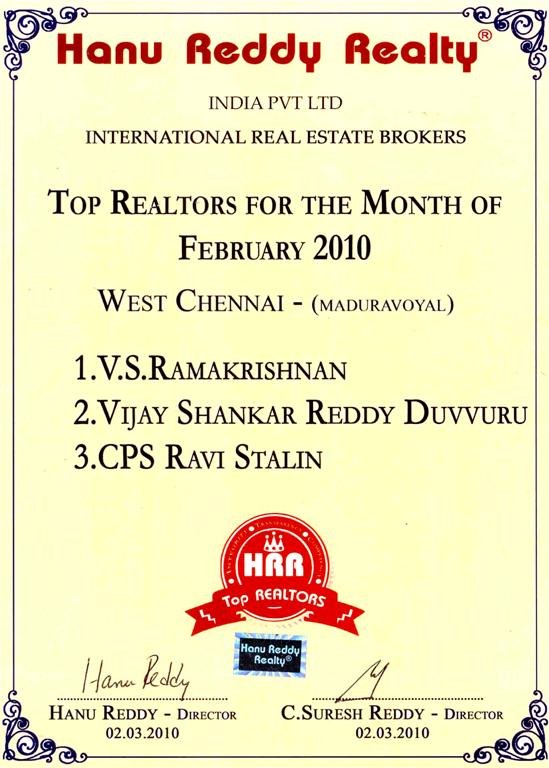 399
29-Jan-2010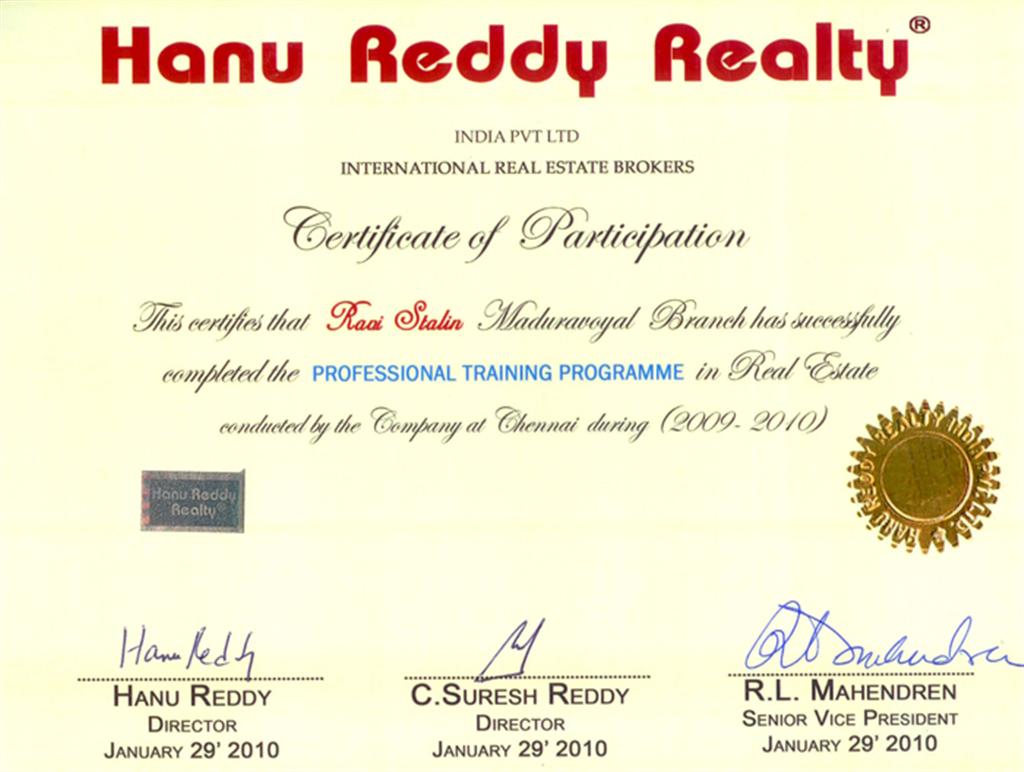 398
01-Jan-2010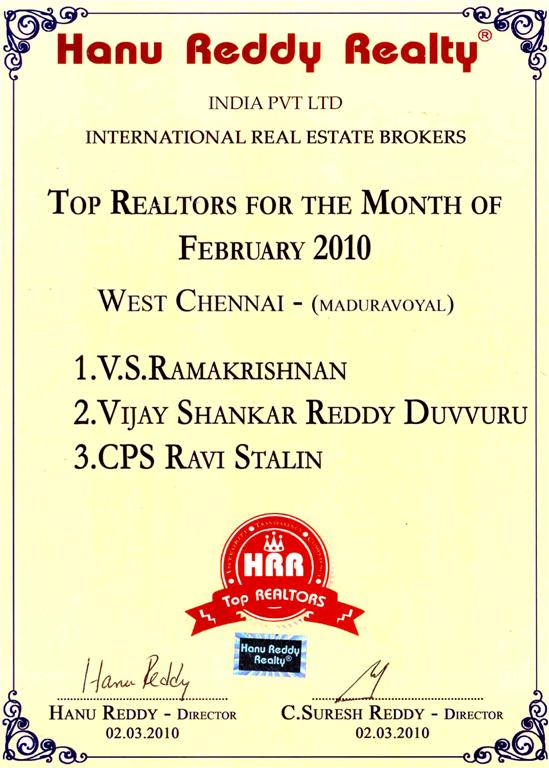 400
31-Jul-2009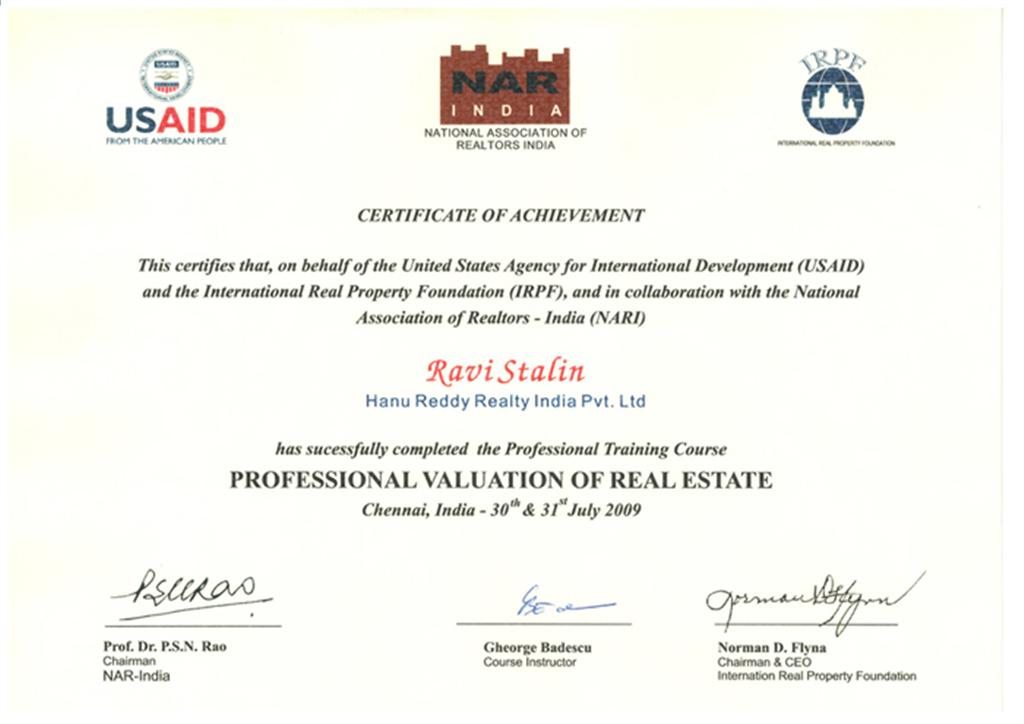 401
28-Feb-2009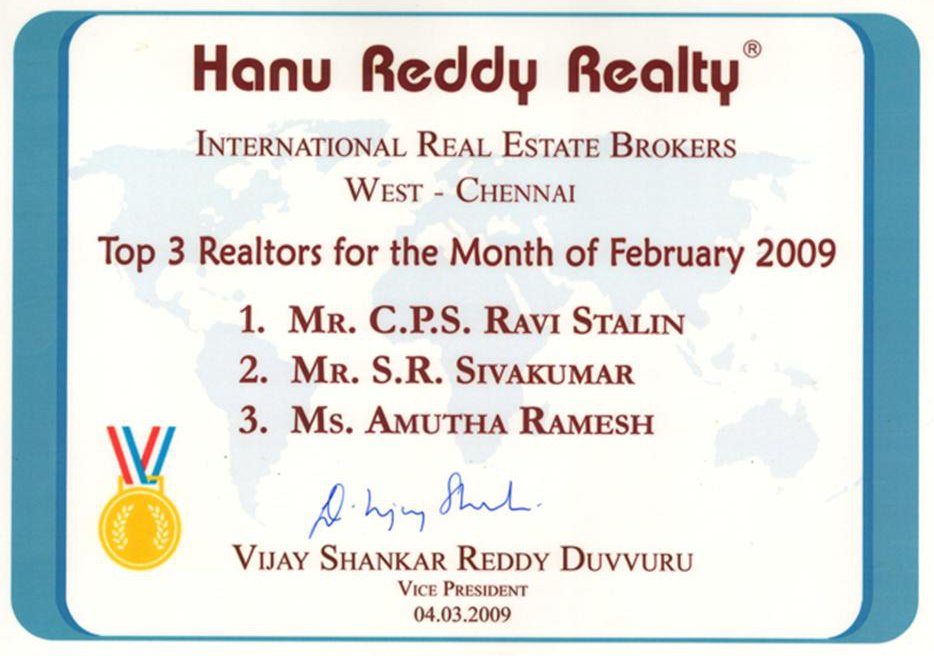 70
Dear sir,

I am Dr.Dhilip kumar from chennai.I recently bought a property at madhuravoil through your company.I was very happy and satisfied with the services rendered by your representative Mr.Ravi stalin.It was a totally hassle free deal mutually agreed upon by both sides thanks to the efforts of Mr.Ravi stalin.I would like to extend my appreciation to your company and Mr.Ravi for your professionalism and transparency.Looking forward to doing more business in future with you.


Thanking You.
Dr Dhilip Kumar



387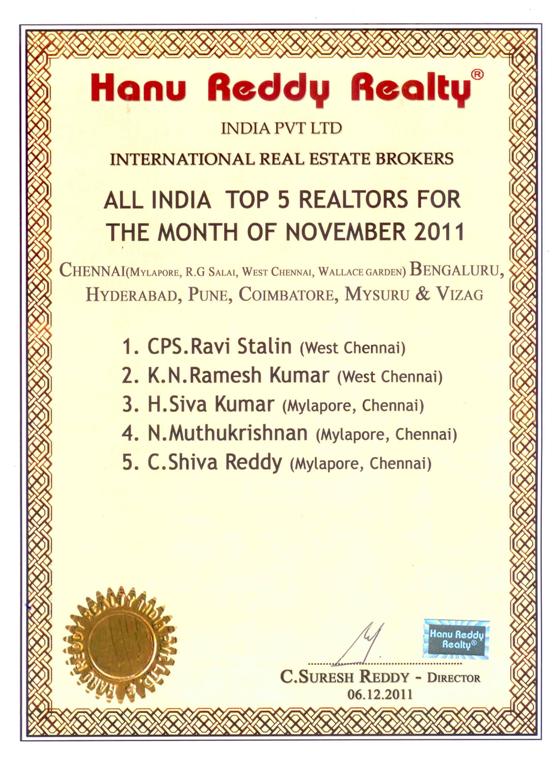 396