Testimonials
This is what our clients say about us...
View All Testimonials
3552
Google Review
29-May-2018
Would like to thank HRR team especially Mr.Vijayan, Mr.Muthukumar and Mr.Rajkamal in helping us find a good tenant for our property. Mr. Rajkamal was very quick & responsive to all our queries.
Regards
Indumathi Govindarajan
3532
Certificate
12-May-2018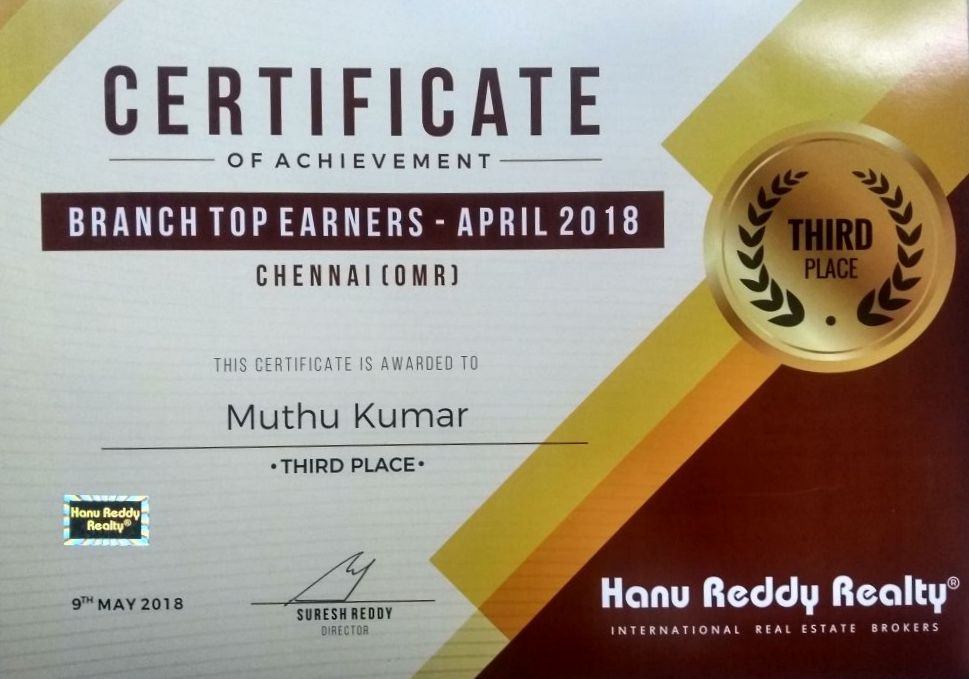 3533
Photo
12-May-2018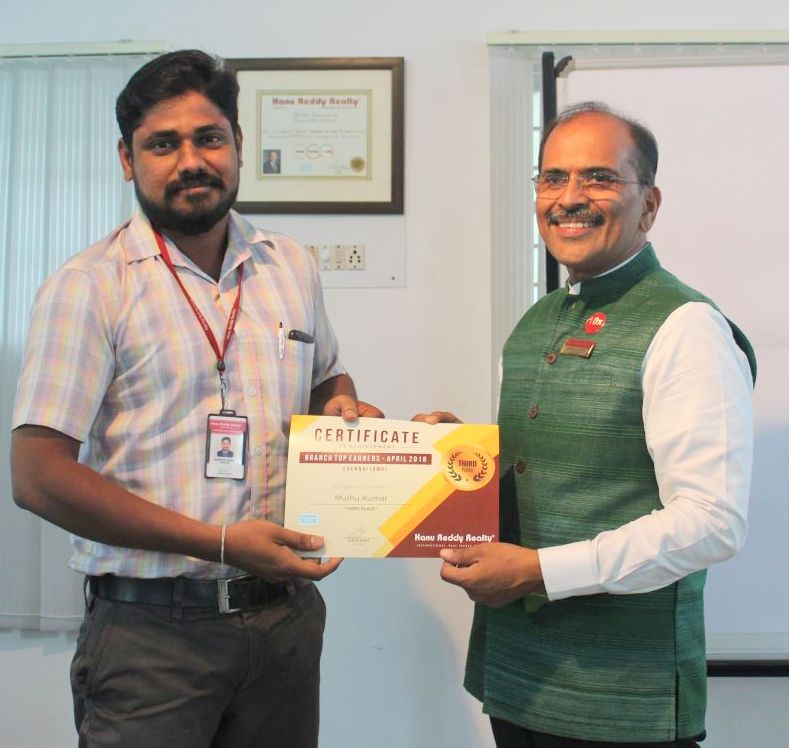 3494
Google Review
30-Apr-2018
Gopalan Vaidhyanathan
Gopalan Vaidhyanathan
Really a different experience to deal with. Mr. Muthu kumar and Mr. Rajkamal advice helped me in taking call in leasing my Thoraipakkam property. My one year search ends up with a happy note. Once again thank you both. Hope to continue our business relationship.
3496
Google Review
30-Apr-2018
Chandra Sekar
My dream of purchasing a flat became materilised by HRR team ( Rajkamal, Muthukumar and Jai Balaji). They are young and ethusiatic team with a flair of professionalism in their way of approach and execution, to complete all formalities in time. My best wishes for their future endeavors.
3495
Google Review
30-Apr-2018
Sreeram Iyengar
Sreeram Iyengar
I approached Hanu Reddy to sell my flat in Pallikarnai and the team lead by Rajkamal, Muthukumar and Venkatesh handled it very professionally and swiftly. I thank three of them for their whole hearted support especially Rajkamal co-ordination. Well done guys.
3493
Google Review
25-Apr-2018
Usha Devi
Muthukumar and Sekar are helpful and courteous in completing the sale.
Keep going .Thanks for the wonderful support
3386
Google Review
01-Feb-2018
R Srini
Hanu reddy was very professional from the beginning of property showing and facilitating the deal. Very supportive staff especially Raj Kamal ,Muthukumar and Venkatesh. Raj has been helping in finalizing the deal from beginning to end and hands on about the industry workings. Wanted to mention about Mani Palani ,who provided support during the registration process.I would highly recommend their service for my friends and anyone looking for quality in real estate.
3354
Appreciation Mail
21-Dec-2017
I appreciate your efforts in finding a suitable tenant for my property in Perungudi. Your approach was professional and you grasped my requirements well and identified a suitable family.
Your weekly updates kept me well informed on the developments and prevailing market conditions. Thanks for your efforts and wish you success in all your endeavours during 2018.
Mr. Rajkamal Mr. Muthukumar & Mr. Jaibalaji
Regards
S. Murali