Testimonials
This is what our clients say about us...
View All Testimonials
3180
Certificate
18-May-2017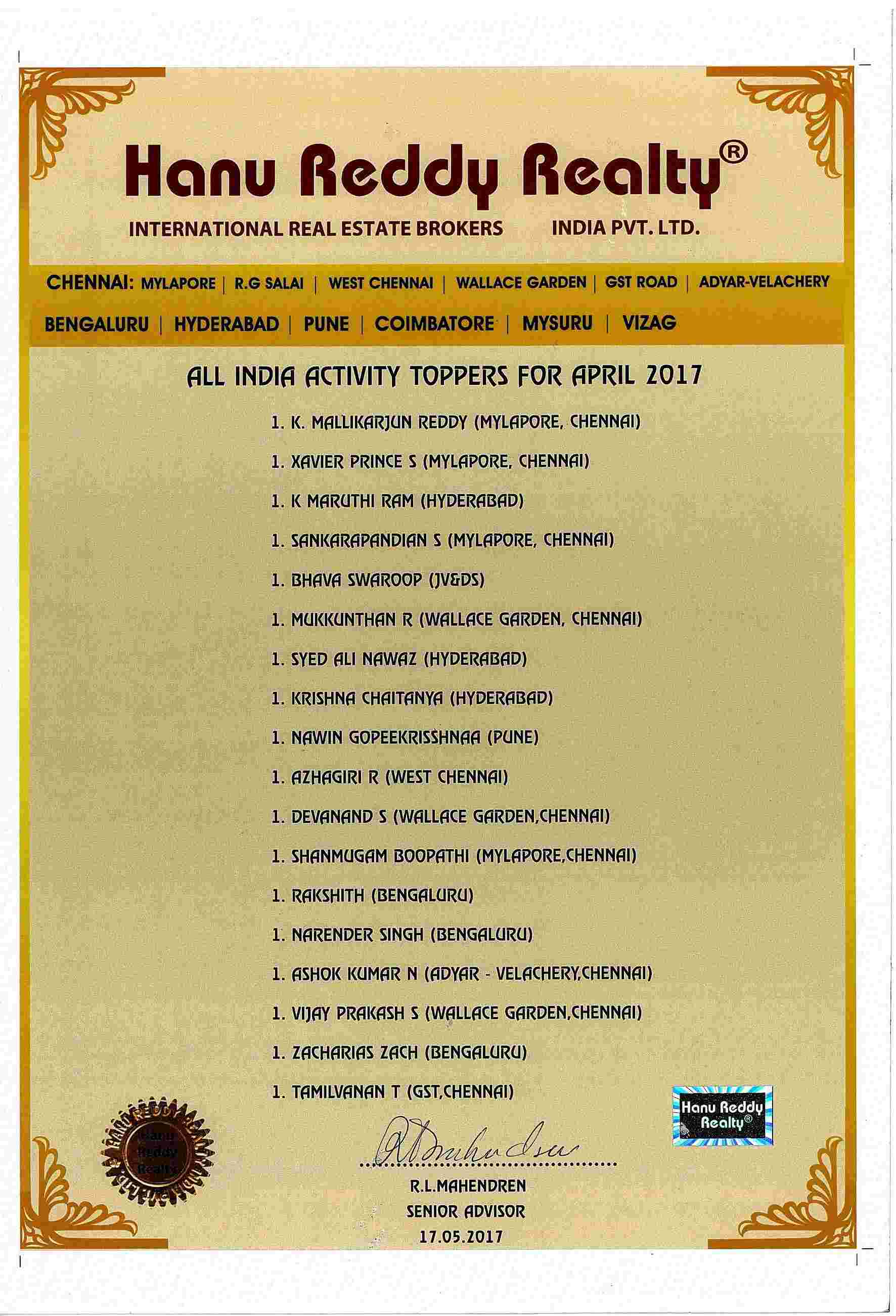 3146
Certificate
26-Apr-2017
3135
Certificate
12-Apr-2017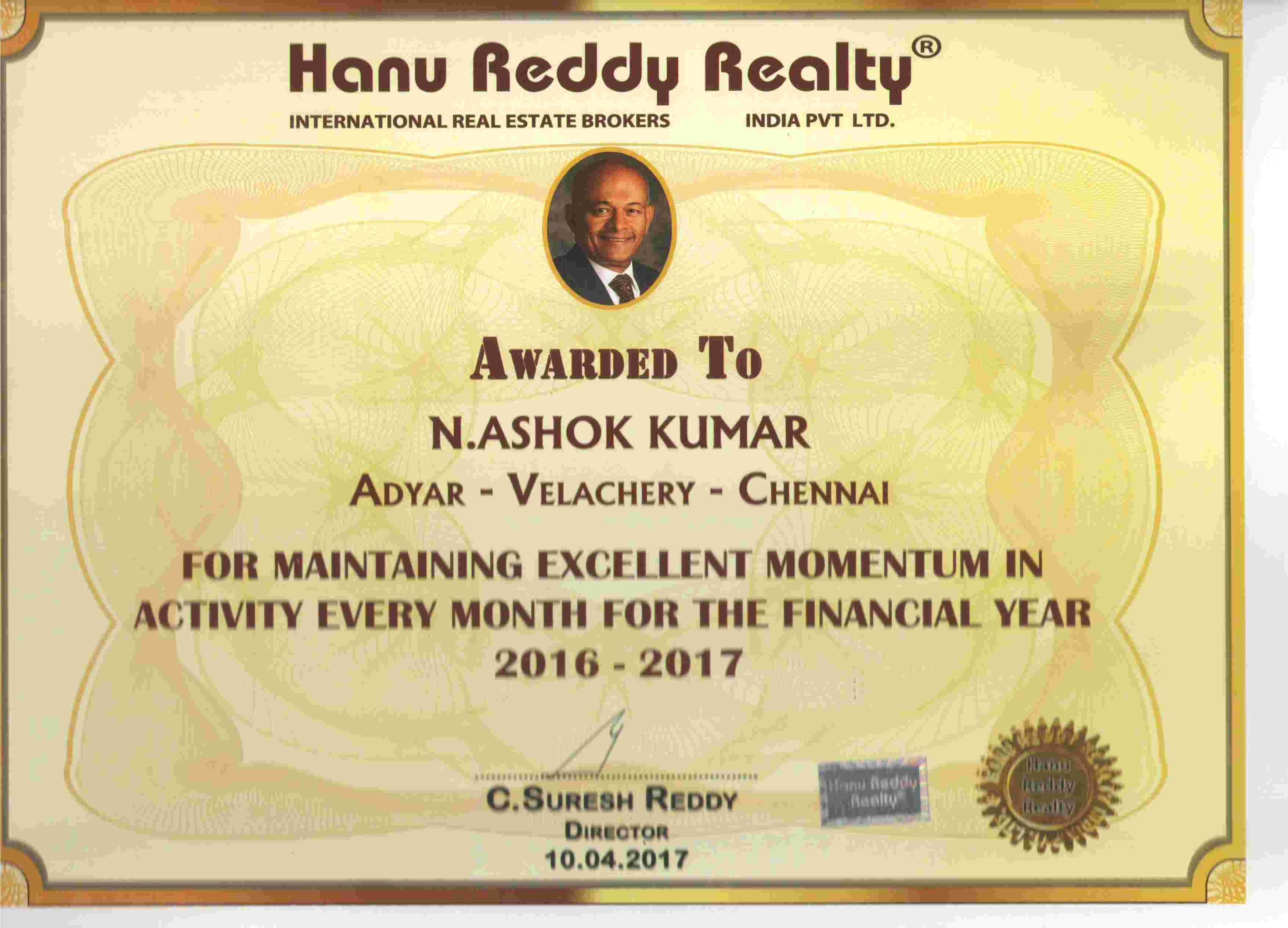 3111
Google Review
02-Apr-2017
K Arun Kumar
Very Impressive. All three persons were very hard working, had integrity, dedication & patience. Name of executives : Mr. N. Ashokkumar, Mr. Sheikh Mohideen & Mr.V. E.Prakash
3104
Google Review
09-Mar-2017
Subramanian Pitchumani
I had a very pleasant experience dealing with Hannureddy realty. The services offered by Mr Sheikh and Mr Ashok were professional and finalised the deal in a very quick time. I appreciate the good work by Hannureddy and it's officers.
3082
Certificate
07-Dec-2016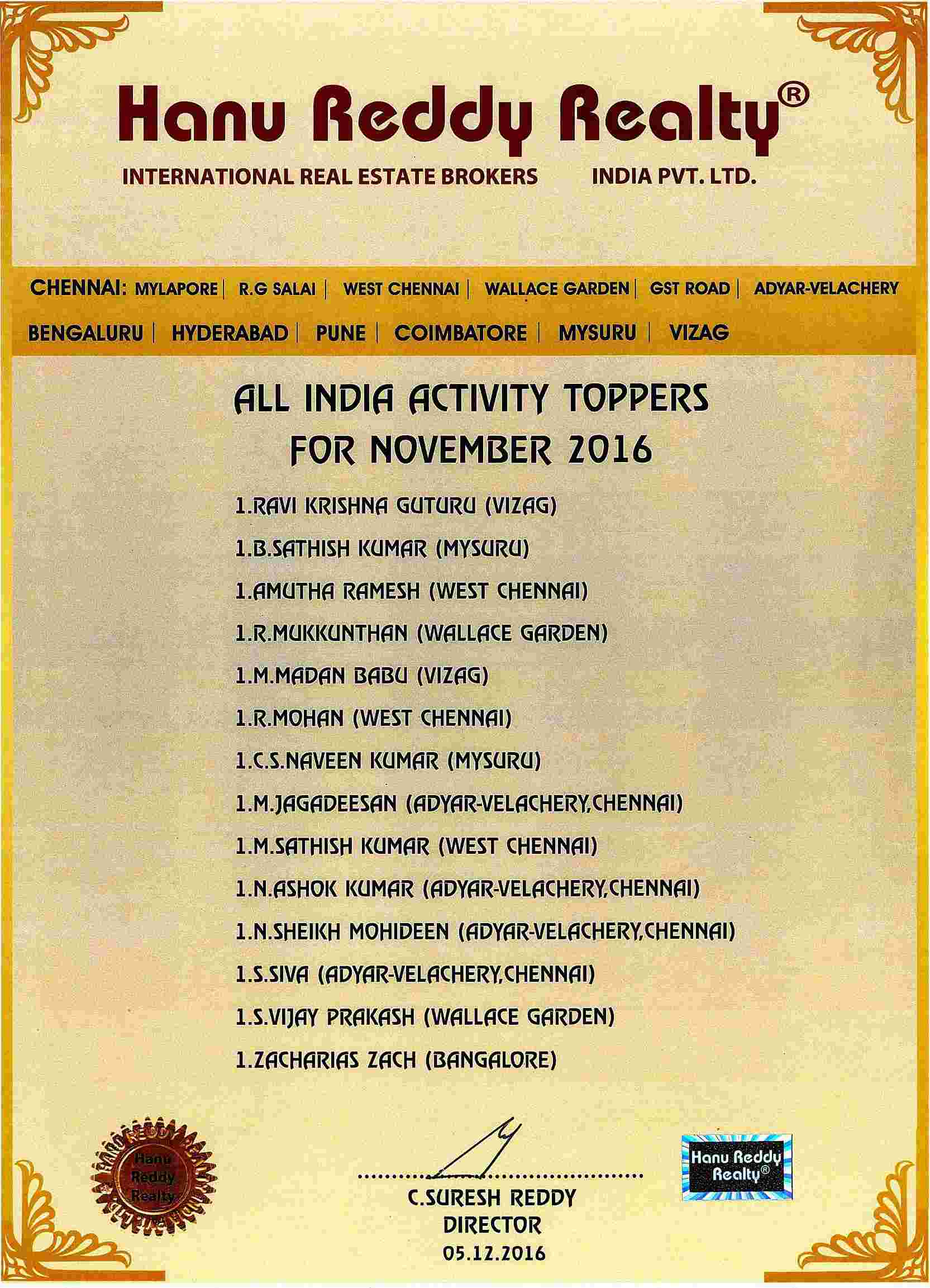 3025
Certificate
17-Nov-2016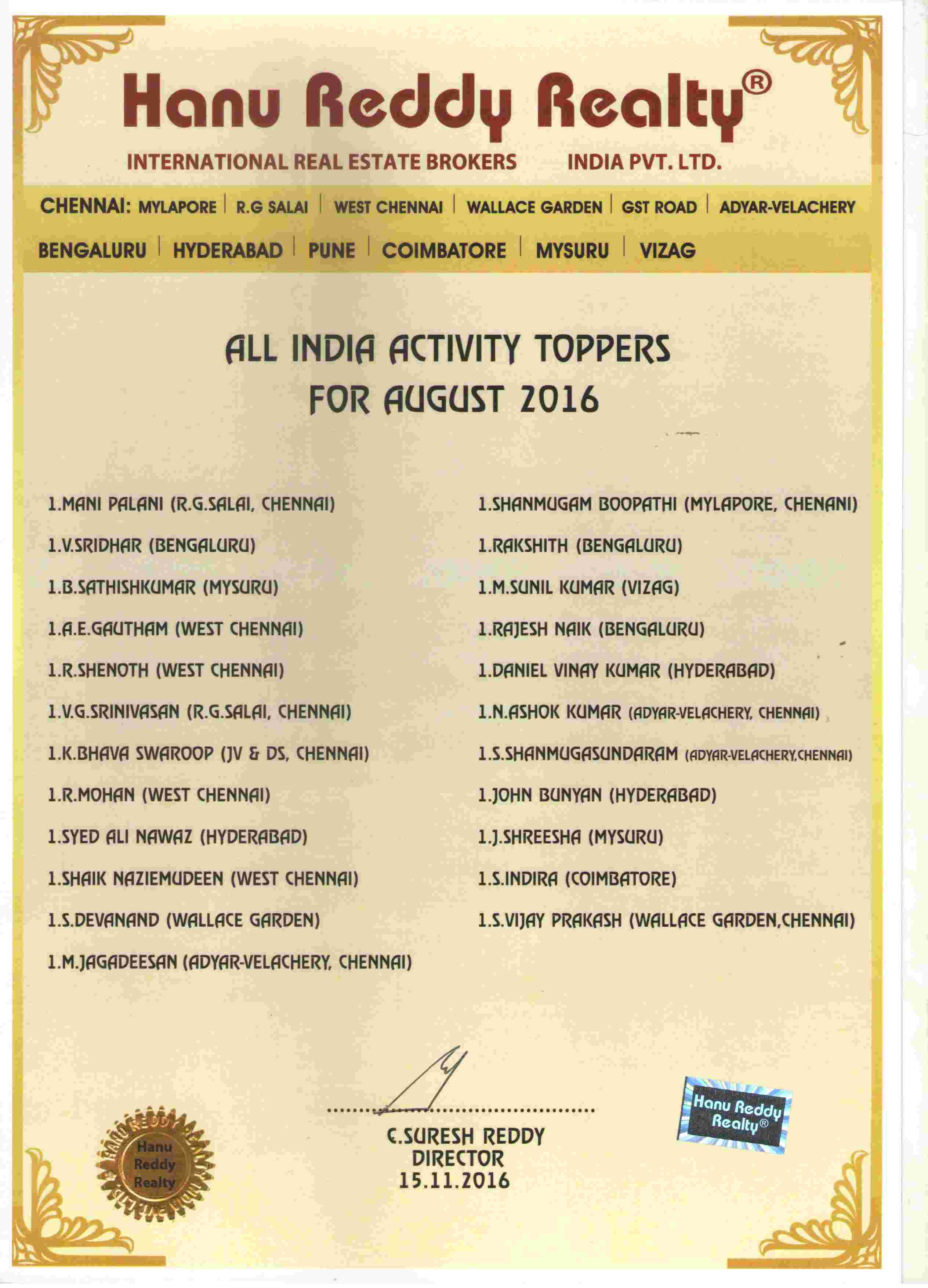 3010
Google Review
08-Nov-2016
Praveen Joe
The coordination was excellent and their approach was professional in all transactions and over all it was a pleasant experience
3007
Google Review
07-Nov-2016
Johnson JK
It was a truly a good professional approach by Hanu Reddy Realtors in identifying buyer for my flat in Velcherry Chennai . Specially i need to take the name of Mr. Jagadeesh and Mr. Ashok who tirelessly stood firm behind me from the beginning till the deal finalized, registration done and payment received. I really recommend them and Hanu Reddy for any kind of Real estate transaction and appreciate their profession service and approach.
Johnson JK -.
3003
Certificate
27-Oct-2016
2954
Certificate
17-Jul-2016
2951
Certificate
06-Jul-2016
3081
Certificate
05-Jul-2016
3083
Certificate
05-Jul-2016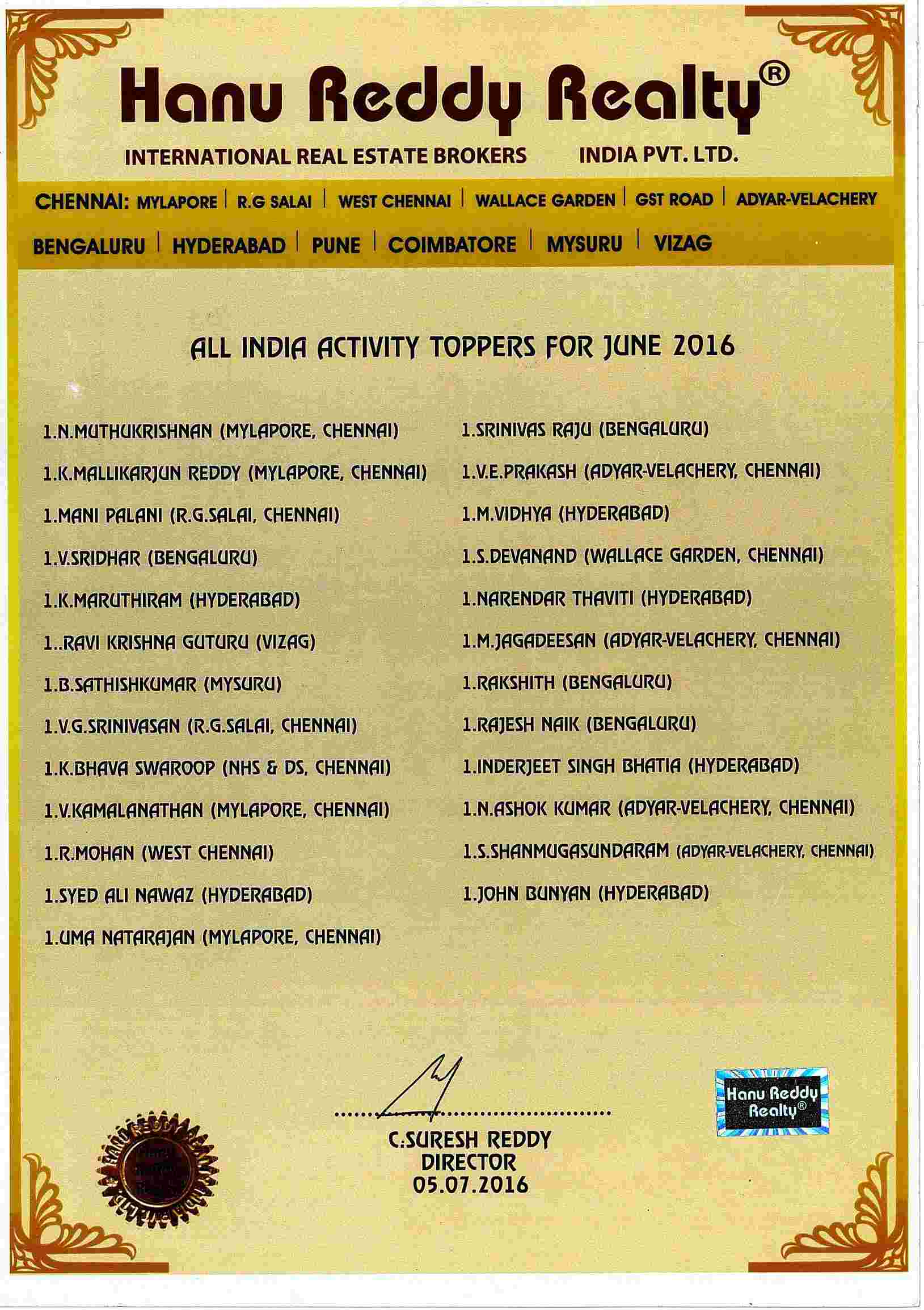 3084
Certificate
04-Jul-2016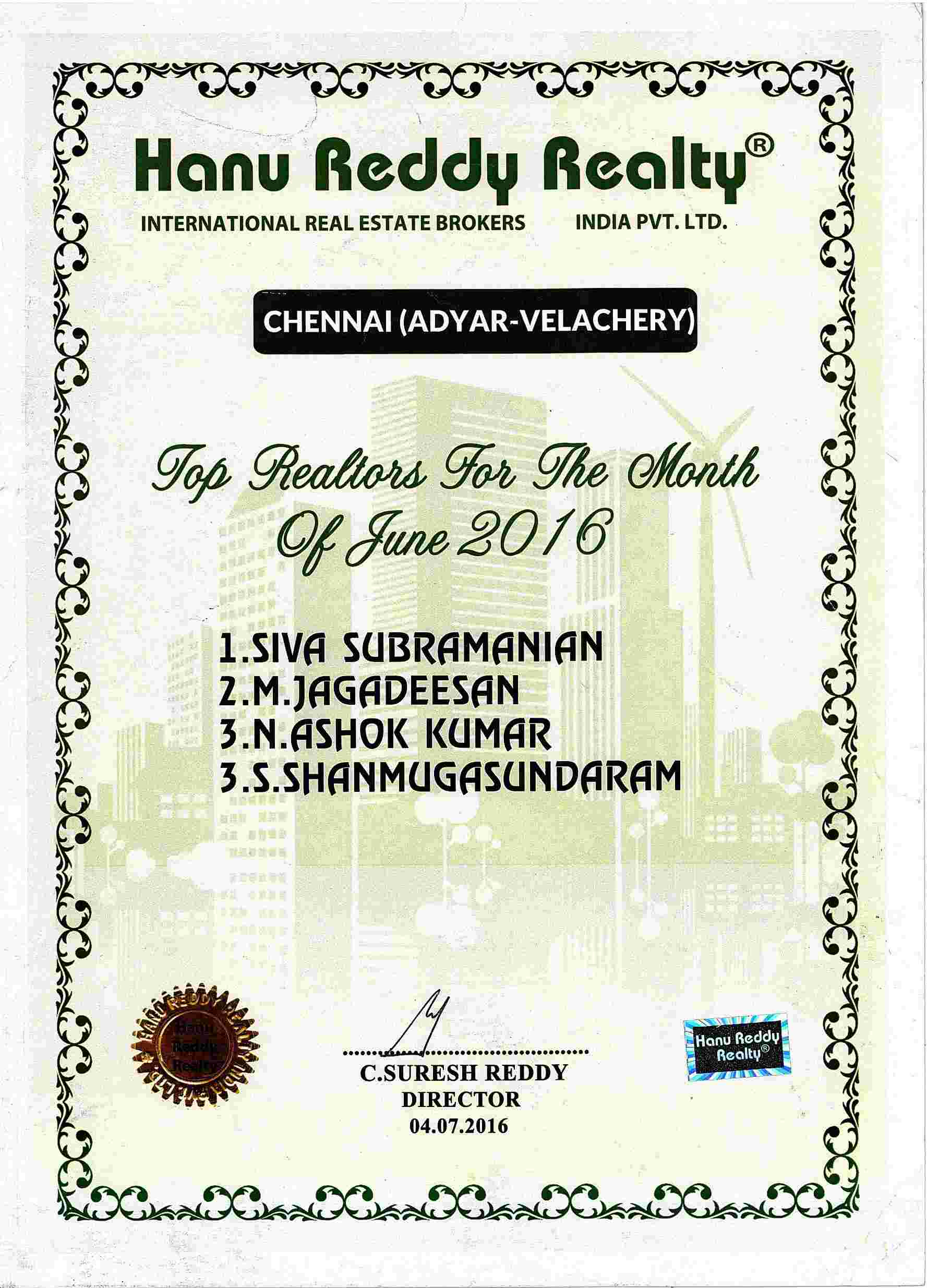 2946
Certificate
17-Jun-2016