Testimonials
This is what our clients say about us...
View All Testimonials
5215
Certificate
19-Apr-2023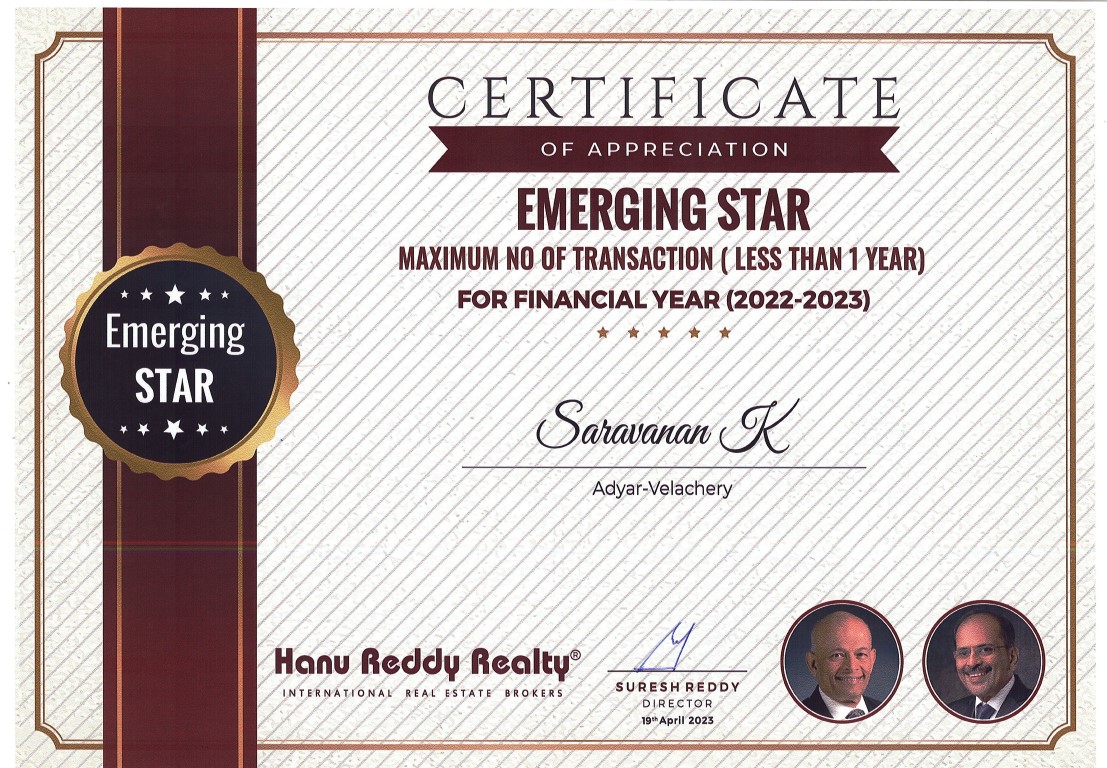 5216
Certificate
19-Apr-2023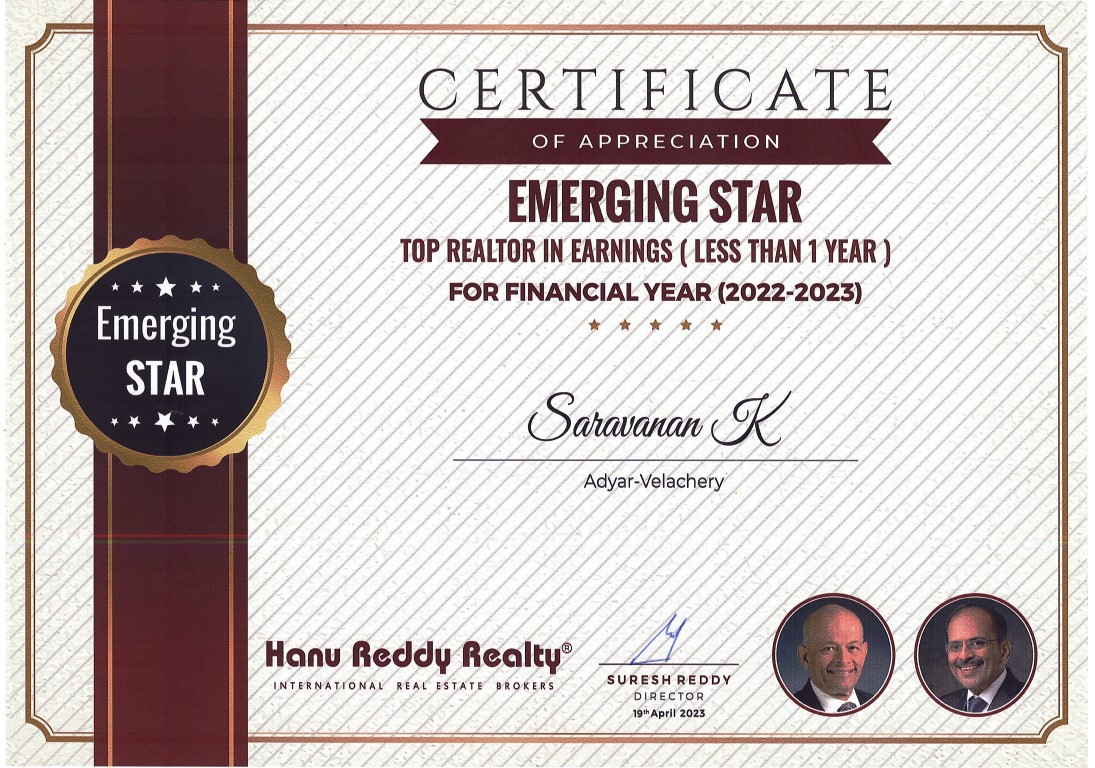 5171
Google Review
10-Apr-2023
Rajesh Narasimamurthy
We sold our apartment in Chromepet, Chennai with the service help from Hanu Reddy Realty in Adyar, Chennai. It was a very pleasant, smooth and a professional experience. Especially, I would like to appreciate very much Mr. Suresh Babu from Adyar Branch of HRR. Right from the beginning, he was very patient and professional in explaining the process step by step between the buyer and seller. He was with us till the registration and smooth transition of documents between both parties. I would like to thank and appreciate both Suresh Babu and also Saravanan for all their help and services. Keep up your good work and good luck.
5161
Google Review
24-Mar-2023
Subramaniam Balamuthu Manickam
Yesterday I purchased Apartment through M/s Hanu Reddy Realty India Pvt Ltd, Realtor R.Suresh Babu did very good coordination between Seller and Buyer from the day 1when started the purchase arrangements, R.Suresh Babu provided all the details, required clarification instant at all time, provided supported legible documents and his full dedication support successfully completed the purchase registration on yesterday Thanks to R.Suresh Babu and K.Saravanan for whole hearted support for the registration completion
5086
Certificate
13-Jan-2023