MOHAMMED ABDUL KHADIR
Realtor - West Chennai Maduravoyal - Chennai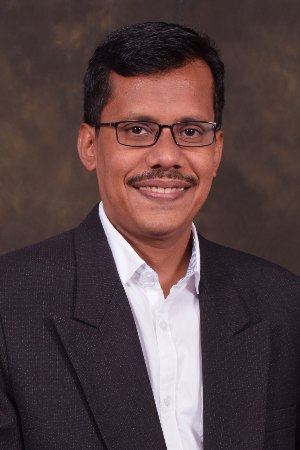 Dealing In
Education:
BBA Computer Application
PGDCA
Experience:
Good knowledge and experience in Retail and Whole sale trading.
Distributor of various brands of footwear in Chennai, North Tamilnadu and Kerala.
Marketing Edge:
Excellent client communication.
Use of online technology, web savvy.
Interest in travelling places and marketing.
Personal Information:
Hobbies:
Reading Books on Biography and Philosophy.
Travelling & Watching realistic movies.
Professional Experience
Specialized in premium Residential properties & Commercial Rental Properties .
Transactions Done :
Sold Apartments in Nolambur, Chennai
Sold Residential Houses in Anna Nagar, Chennai
Sold Independent Buildings in Kilpauk, Chennai
Commercial transactions in Anna Nagar, Chennai
Sold 3BHK Flat at Mogappair West, Chennai
Property Type
Sale/Rent
Location
Reference
Number
View
Flat
Sale
Anna Nagar East
SRO/WC-245915
View
Flat
Rent
Kilpauk
RRO/NHS-237595
View
Villa
Rent
Iyyappanthangal
RRO/WC-234757
View
Flat
Sale
Mogappair West
SRO/WC-232774
View
Standalone Building
Sale
Kolathur
SRO/WC-229337
View
Flat
Sale
Mogappair West
SRO/WC-220914
View
Flat
Sale
Vanagaram
SRO/WC-219648
View
Office Space
Rent
Nungambakkam
RCO/WC-218946
View
Office Space
Rent
Nolambur
RCO/WC-217948
View
Flat
Sale
Mogappair West
SRO/WC-215407
View
Flat
Sale
Nolambur
SRO/WC-207482
View
Flat
Sale
Mogappair East
SRO/WC-202826
View
Mixed-Commercial
Sale
Anna Nagar West
SCO/WC-194341
View
Office Space
Rent
Kilpauk
RCO/NHS-187939
View
Flat
Sale
Mogappair East
SRO/WC-189382
View
Flat
Rent
Korattur
RRO/WC-186715
View
Office Space
Rent
Villivakkam
RCO/WC-185519
View
Flat
Sale
Anna Nagar
SRO/WC-185271
View
Mixed-Commercial
Sale
Kilpauk
SCO/WC-183819
View
Serviced Apartments
Rent
Anna Nagar West
RRO/WC-177786
View
Flat
Sale
Anna Nagar West Extn
SRO/WC-171347
View
Flat
Sale
Korattur
SRO/WC-177247
View
Flat
Sale
Anna Nagar West Extn
SRO/WC-122679
View
Standalone Building
Rent
Kilpauk
RCO/WC-121719
View
Residential Land
Sale
T.Nagar
SL/WC-117984
View
Independent House
Sale
Mogappair West
SRO/WC-100653
View
Flat
Sale
Anna Nagar
SRO/WC-93111
View
Independent House
Rent
Chetpet
RRO/WC-84973
View
Flat
Sale
Kilpauk
SRO/WC-68694
View
Flat
Sale
Kilpauk
SRO/WC-57019
View
Flat
Rent
Arumbakkam
RRO/WC-50125
View
Flat
Sale
T.Nagar
SRO/WC-46281
View
Office Space
Sale
Kilpauk
SCO/WC-45729
View
Duplex Flat
Sale
Shenoy Nagar
SRO/WC-39966
View
Independent House
Rent
Shenoy Nagar
RRO/WC-36667
View
Standalone Building
Rent
Purasawalkam
RCO/WC-35255
View
Independent House
Sale
Valasaravakkam
SRO/6069
View