House For Sale In Mysore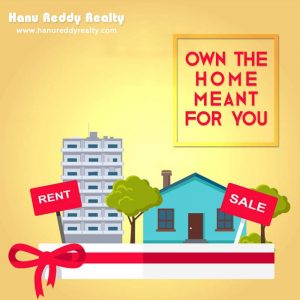 The beautiful city of Mysore (known previously as Mysuru) is one of South India's most enchanting cities, known for its magnificent monuments and buildings. Aside from its deep historical roots, Mysore is one of India's fastest growing cities. 21st century Mysore is known for its contemporary lifestyle and world-class infrastructure. This has made Mysore a residential hotspot that is enticing many property seekers and home buyers from all over the world.
Mysore real estate market has exploded with many residential options for rent and sale such as studio apartments, 2 BHK apartments, 3 BHK apartments, 4 BHK apartments, independent houses, luxury homes, villas, and more. There are a lot of independent houses for sale in Mysore, most of which are brimming with various amenities and facilities like swimming pool, water purification plant, CCTV, security, sewage treatment plant, electricity, gym and much more. Being a place of high development in the realty sector, you can find many independent houses, duplexes and villas for sale in Mysore to suit your requirements. There are many independent houses for sale in Mysore which are a part of many renowned projects and spread across Mysore's prime areas. There are many independent houses available for sale in Mysore that are unfurnished, semi-furnished and fully furnished. All the houses for sale in Mysore are strategically located for your convenience. There independent houses for sale in Mysore that are located in close proximity to schools, grocery stores, ATMs, hospitals and more. All the houses for sale in Mysore are built to provide the utmost comfort to their dwellers.
Hunsur road and Andolan circle have plots which are in crores. These luxury areas of Mysore have a lot of independent houses and villas for sale. It also has plots for lower income group segments who want to purchase plots or houses for less than INR 5 Lakhs. Other areas where one can invest in are Bogadhi, Vijaynagar, Somnatha Nagar, Jayalakshmipuram etc. These areas have many independent houses for sale in Mysore. The demand for plots in North Mysore is expected to be more as compared to other areas of the city.
Mysore's close proximity to Bangalore via the expressway, fast-paced industrial development and growing infrastructure are further adding to the realty demand here. Buy your dream home in Mysore today!



Property For Sale

Land Area 2400 Sq. Ft.
Built up Area 1200 Sq.Ft.
3 Bedrooms
2 Bathrooms
More Details




Property For Sale

Land Area 2400 Sq. Ft.
Built up Area 4800 Sq.Ft.
3 Bedrooms
4 Bathrooms
More Details




Property For Sale

Land Area 2400 Sq. Ft.
Built up Area 4500 Sq.Ft.
4 Bedrooms
4 Bathrooms
More Details



Property For Sale

Land Area 15211 Sq. Ft.
Built up Area 5000 Sq.Ft.
3 Bedrooms
3 Bathrooms
More Details




Property For Sale

Land Area 1200 Sq. Ft.
Built up Area 1800 Sq.Ft.
3 Bedrooms
4 Bathrooms
More Details




Property For Sale

Land Area 21780 Sq. Ft.
Built up Area 1600 Sq.Ft.
3 Bedrooms
3 Bathrooms
More Details



Property For Sale

Land Area 2400 Sq. Ft.
Built up Area 3000 Sq.Ft.
4 Bedrooms
3 Bathrooms
More Details




Property For Sale

Land Area 1680 Sq. Ft.
Built up Area 1500 Sq.Ft.
2 Bedrooms
3 Bathrooms
More Details




Property For Sale

Land Area 2000 Sq. Ft.
Built up Area 4000 Sq.Ft.
6 Bedrooms
6 Bathrooms
More Details
Call +91-821-4006300 for more info
Related Pages