A guide to property investment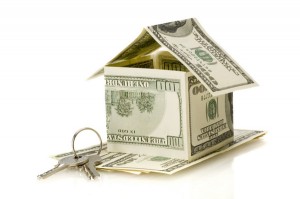 Once people reach a certain stage in life, the dream of one day owning their own home gnaws at them even more, invariably. Be it at a friend's house or simply passing by a pretty-looking bungalow, they are unknowingly thinking about how it's time to invest in some property of their own.
The entire process can be quite overwhelming and some guidance is always welcome. Here are a few ways to un-complicate the whole scenario and give you the push you need.
1. Work out your finances
This is the simplest, and possibly the most important, step of the whole lot. Look into your assets and calculate how much you are going to have to shell out. It would be inadvisable to blow your entire life's savings at one go. So tread carefully.
Also, remember that getting a home loan would not be a problem if you have a well-paying, steady job with a good employment history.
2. Make a list of priorities
Is it the right time to invest? What is the current state of the real estate market? Will it prove lucrative in the future?
Think about all of these and where you expect to see yourself in say 10 years. Make a plan, give yourself a deadline and make sure you work hard to follow it.
3. Keep track of your expenses
If you believe that it's time for you to take the big step and invest in a property, then it's high time you begin keeping track of your expenses. Keep a keen eye out on where you spend your money and how you can avoid the unnecessary expenditures. In the world of smartphones today, there are several apps that can help you keep track easily.
4. Do your research and be informed
Before finalizing on an area, delve deep into the various less-obvious facts about the place. Look into market rates and chart out how they have risen over the years.
Knowing your taxes would surely be an added bonus here.
5. Be practical
Investing in property involves a lot of money and requires you to take calculated risks. Being hasty and impulsive or emotional with your decisions might cost you in the future, literally.