Testimonials
This is what our clients say about us...
View All Testimonials
4845
Google Review
14-Jun-2022
Sanalkumar Nair
Satheesh from Hanu Reddy has been very professional and friendly in handling our apartment rental case. I am very happy to recommend them to my friends and family
4448
Appreciation Letter
26-Feb-2021
From: Hema Partha
Date: Wed, Feb 24, 2021 at 10:12 PM
Mr. Satheesh Kumar helped me sell my flat in Shastri Nagar recently. His prompt attention to matters related to the sale of the property and making himself accessible to his clients was much appreciated. He was willing to step in and address issues as they came up thereby allowing the process to move forward in an expeditious manner.
Thanks,
Hema.
4359
Google Review
24-Sep-2020
Andrew forms
We recently contacted Hanu reddy realty to rent our apartment at Gandhi Nagar, Adyar and we were assisted by Mr. Sathish. He was thoroughly professional and we liked his approach. We were able to close the deal only because of him. We wish him all the very best in all his future endeavours.
4117
Certificate
20-Dec-2019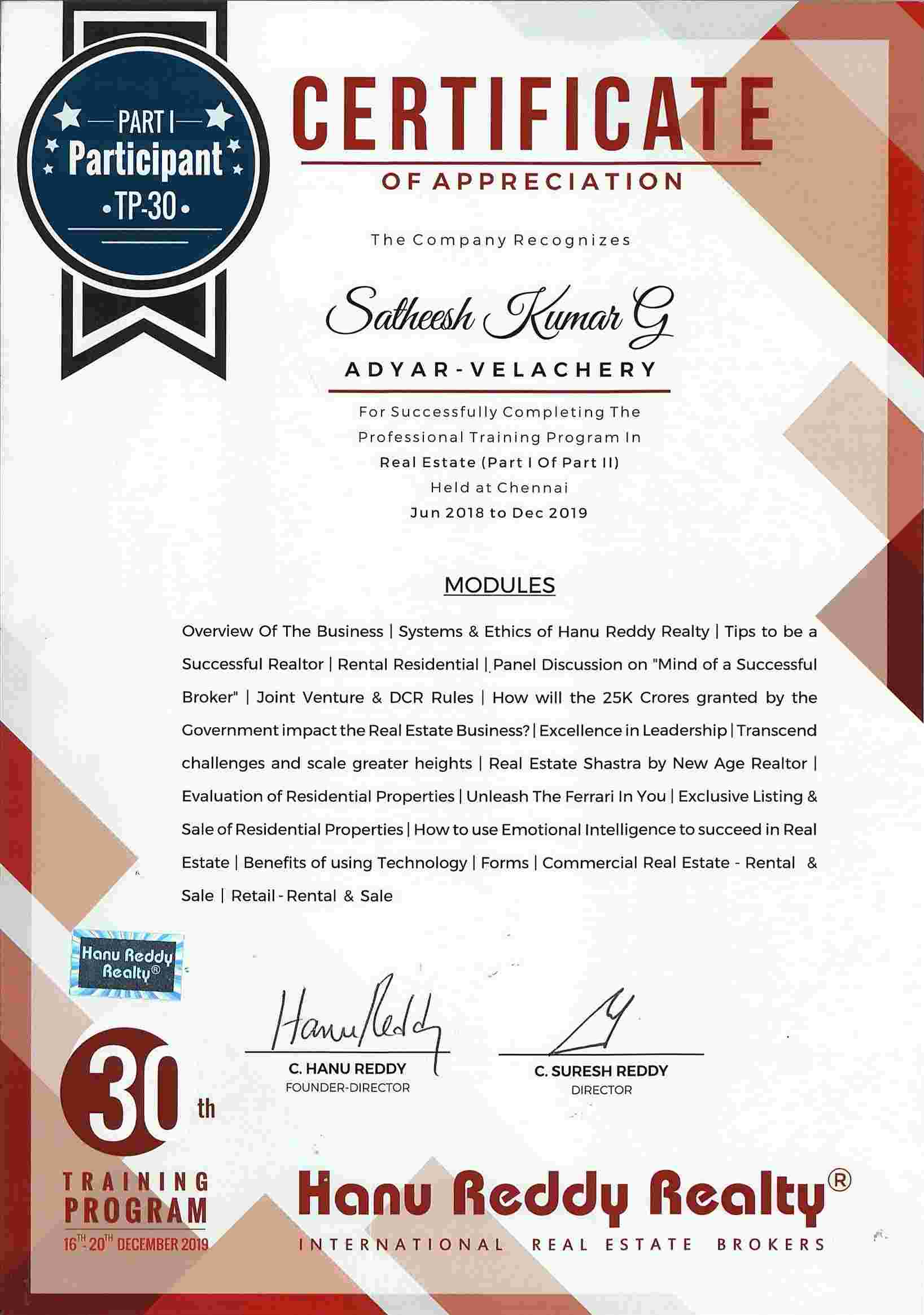 4022
Certificate
29-Jul-2019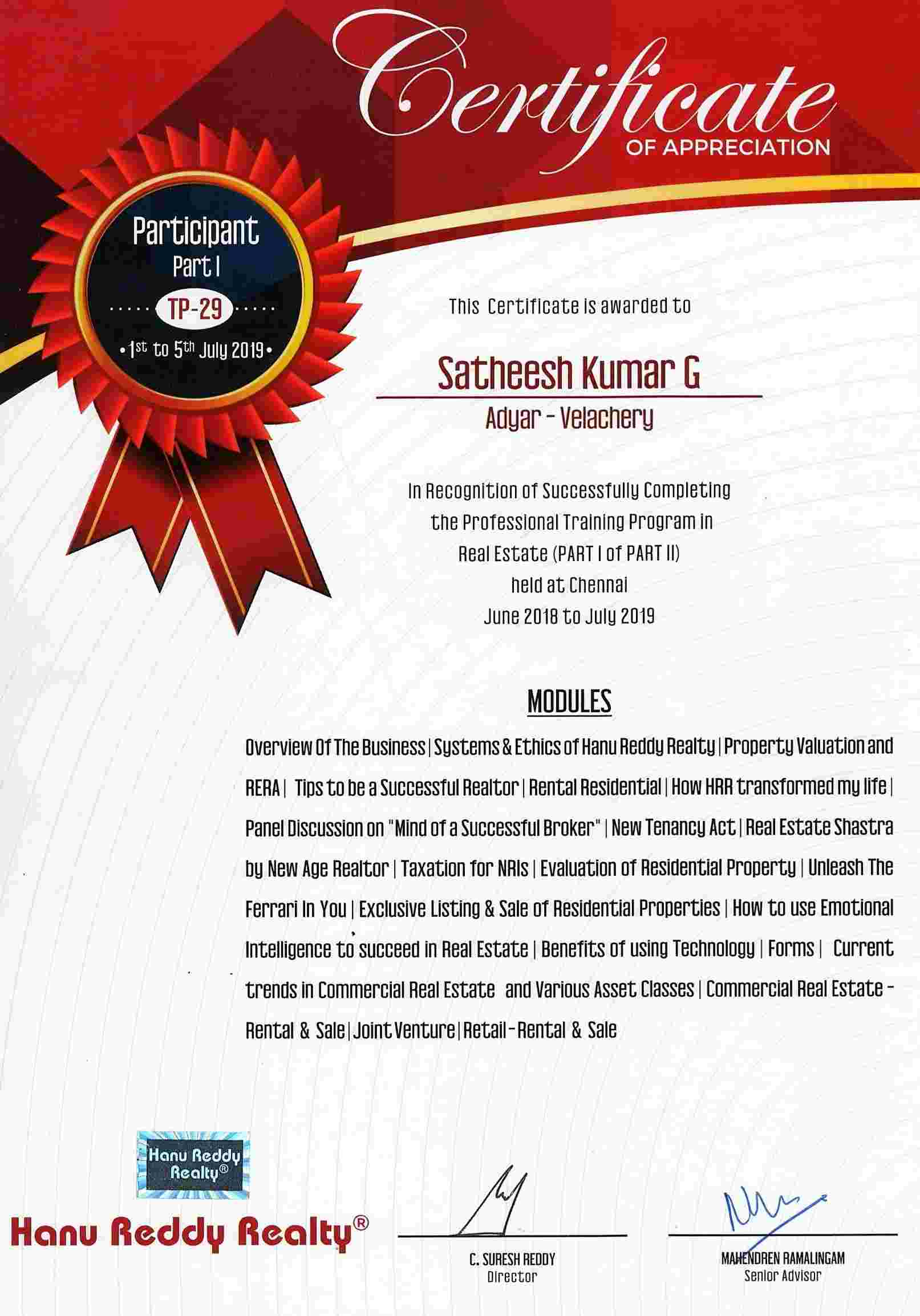 3940
Google Review
15-Apr-2019
Rama Narayanaswamy
Sateesh was the executive who was in charge of me flat. Patient, helpful are the words to describe him
3906
Google Review
09-Apr-2019
Murali Srinivasan
Hanu Reddy realty office in Chennai Kasthurba Nagar operates in a highly professional manner. My special thanks to Mr.Satishkumar one of the sincere most person I have come across, very helpful and supportive. Deserves special praise for his dedicated service to customers. Mr. Sivasubramanian their vice president is also a very highly customer supportive person. My wishes to them for continued success and growth.
3801
Google Review
21-Jan-2019
Jaya chandran First of all thanks to N. ASHOKKUMAR & G. SATHEESHKUMAR team gave definitely more than 100% of their efforts in patiently to buy property on OMR Chennai. I am very happy with the services .. They are simply awesome and true professional in service... They had taken care of all works Loan process and educated and explained about all the registration process and paper works. Also we did registration on time as planed with help of N. ASHOKKUMAR & G. SATHEESHKUMAR . They should be gem of the company and I would recommend Hanu Reddy for transparent and safe company for real estate.