Testimonials
This is what our clients say about us...
View All Testimonials
3606
WG Branch Top Earner - June 2018 - Second Place
04-Jul-2018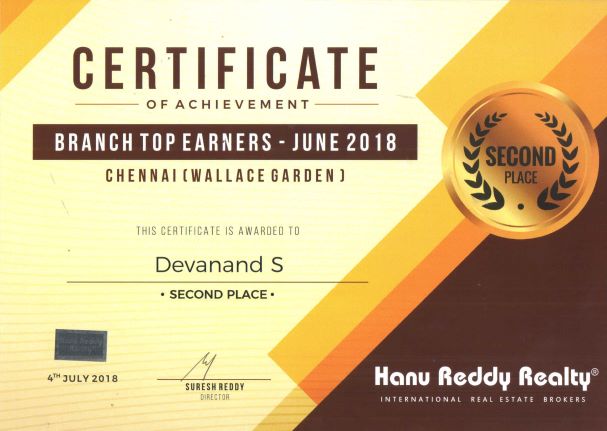 3597
TP - 26 PART II Certificate
29-Jun-2018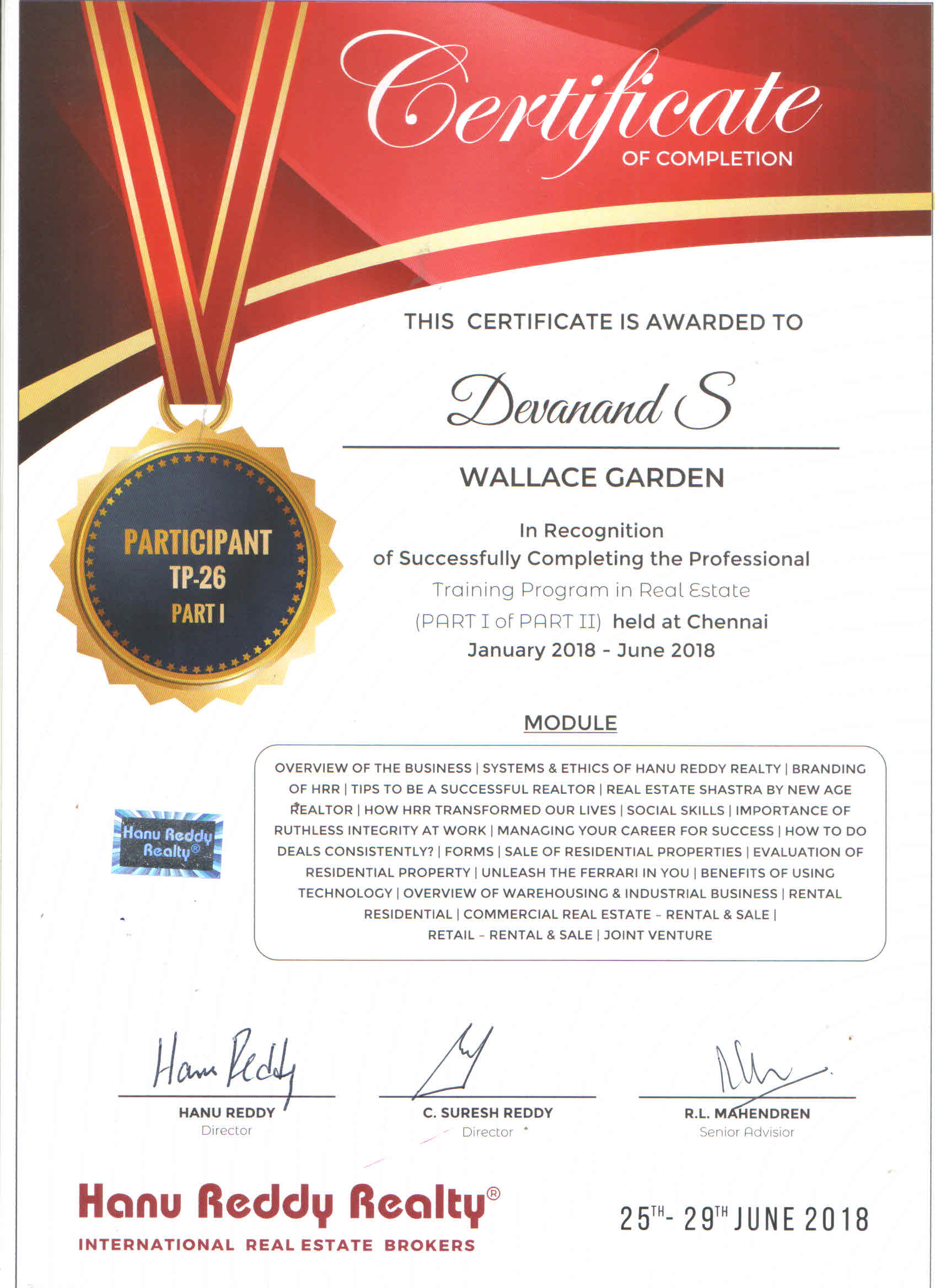 3598
TP -26 PART II Certificate
29-Jun-2018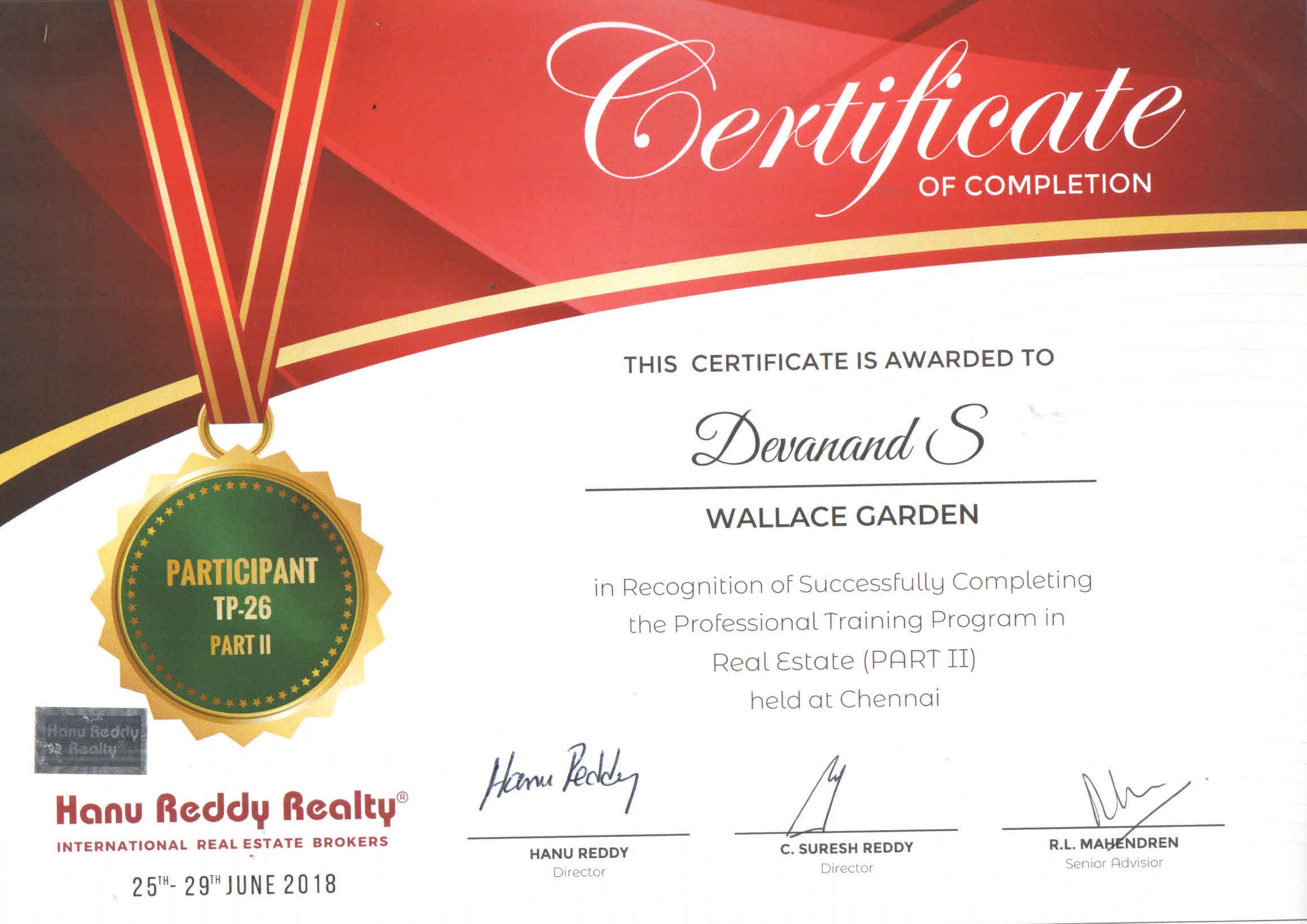 3599
TP-26 Speaker Certificate - Rental Residential
29-Jun-2018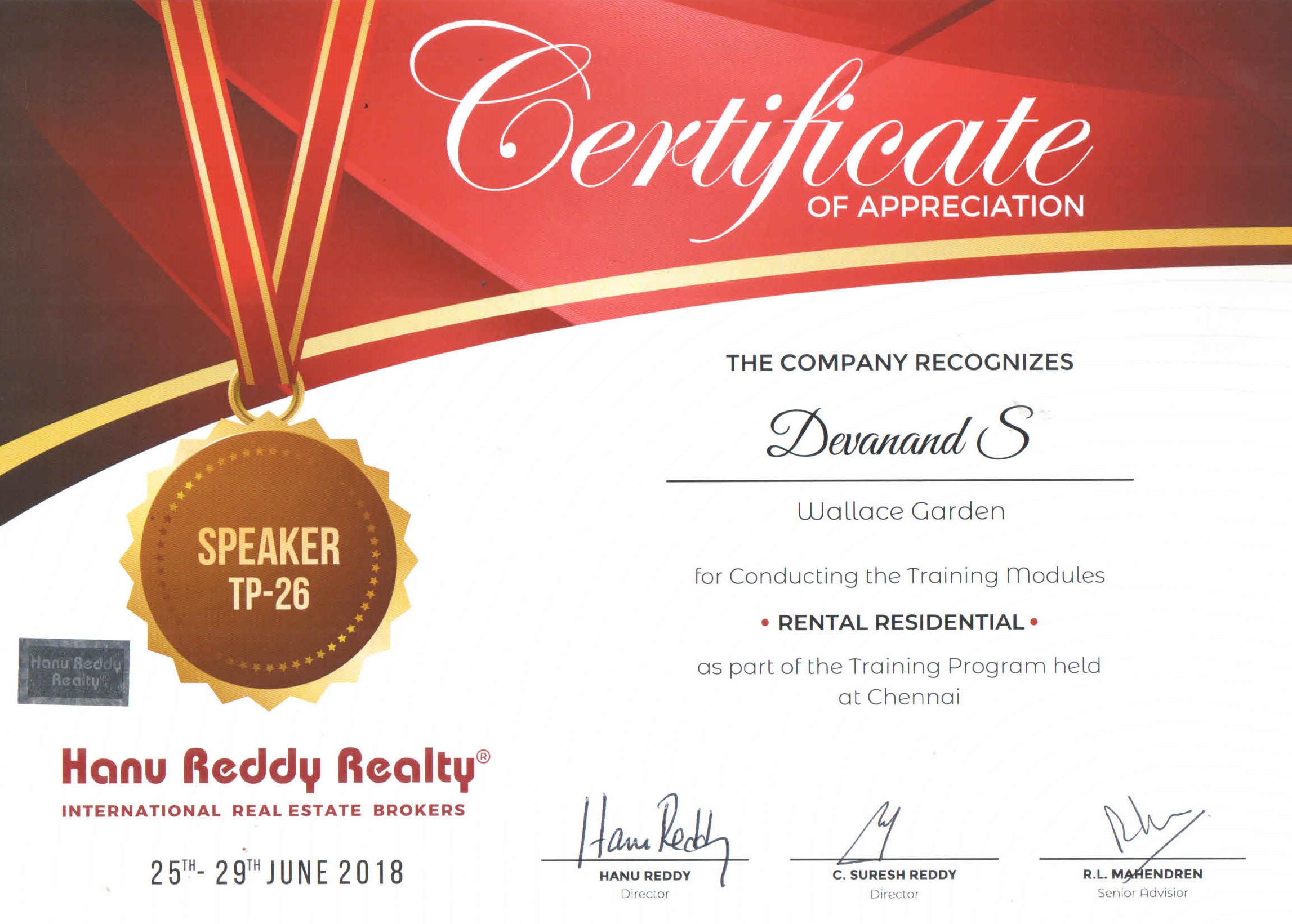 3600
Google Review
18-Jun-2018
Mrs. Janani Mohan - Buyer
5 Star Rating
Got to know about hanu reddy from our friend for buying an property. Their commitment towards work and smooth process is simply awesome. They made each and every step so transparent between the vendors and buyers. Kudos to your team and a special mention to devanand sir for helping us in each and every process
3464
Certificate
11-Apr-2018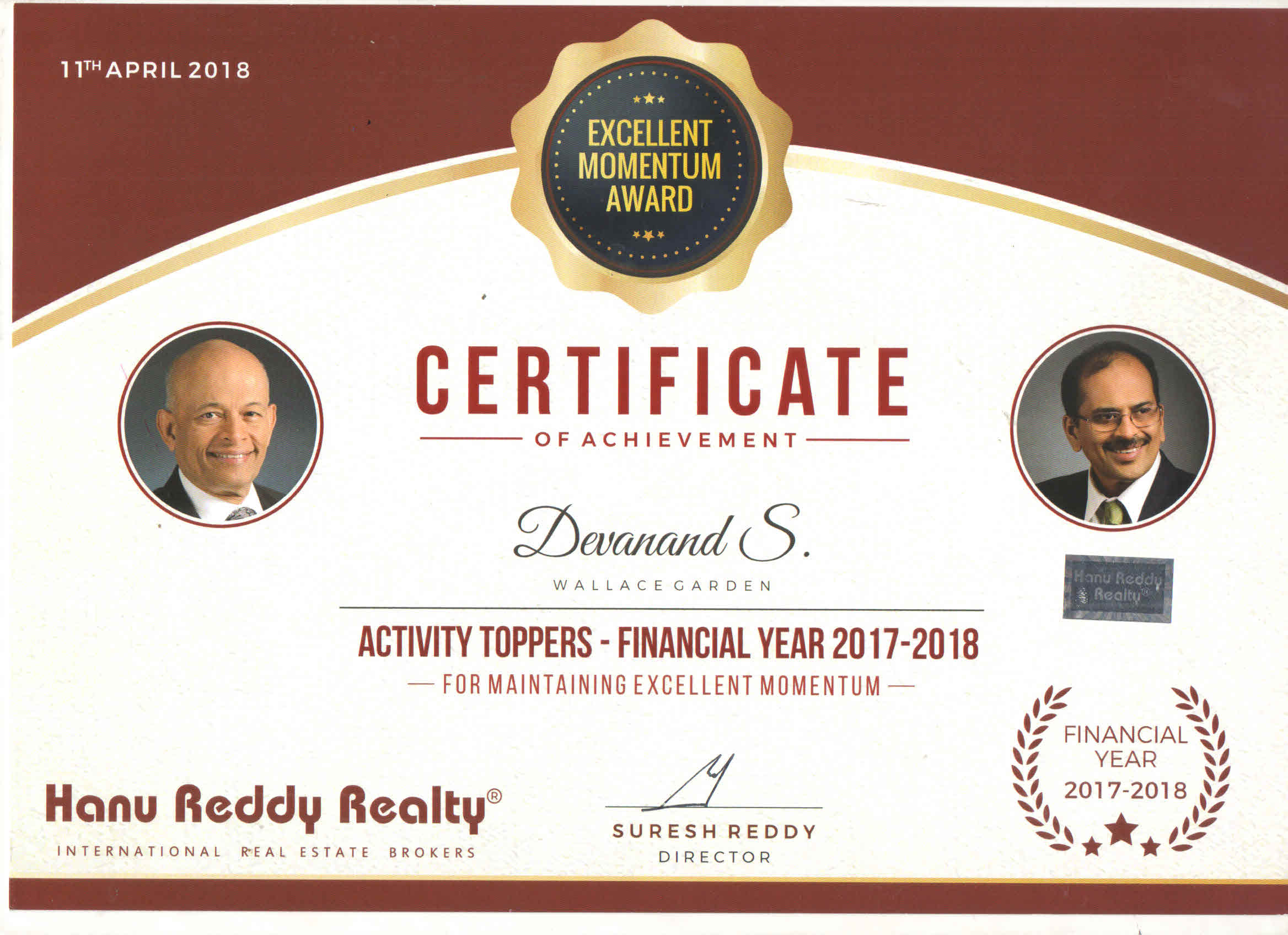 3416
WG Branch Top Earners - February 2018 2nd place
07-Mar-2018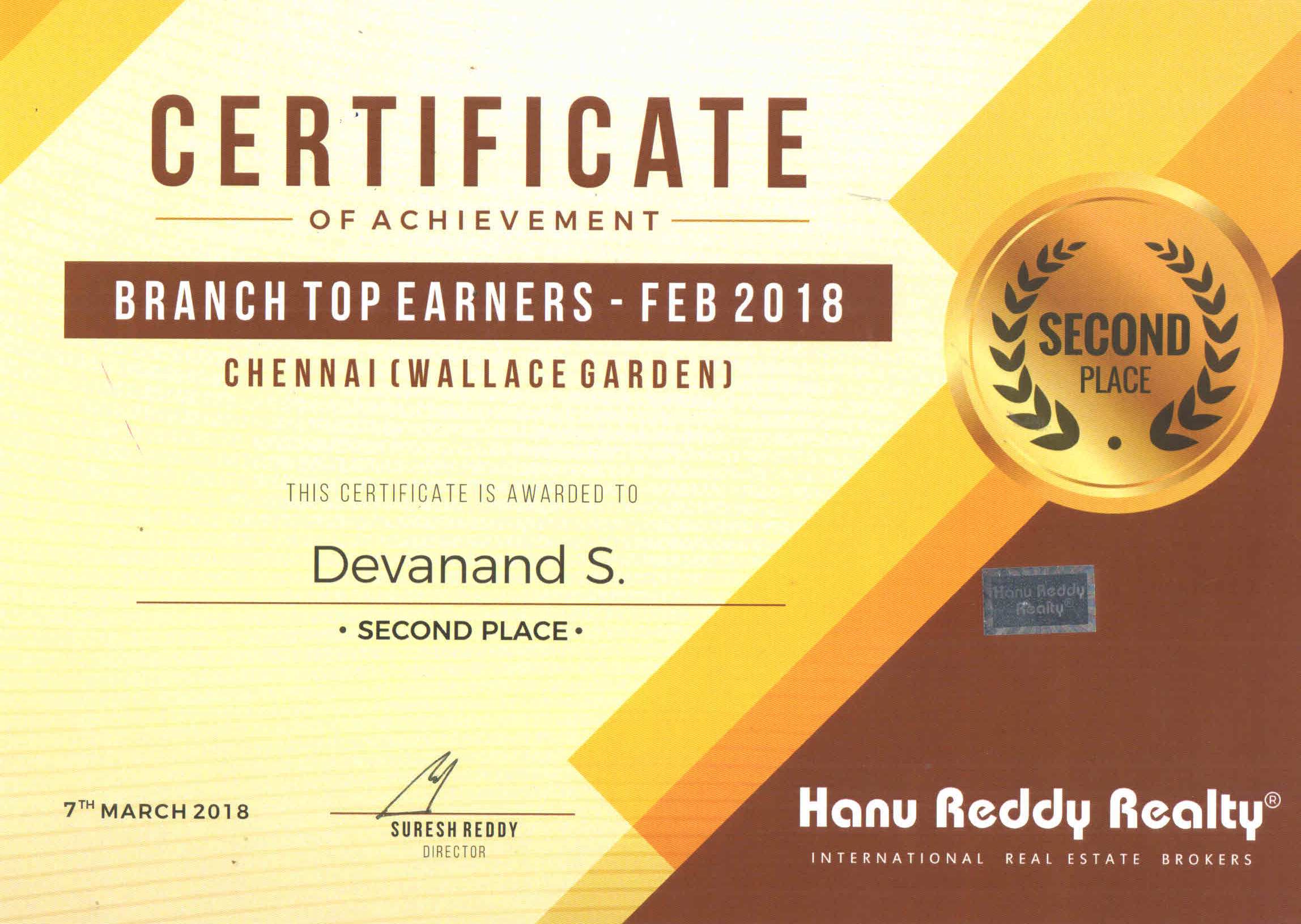 3412
WG Branch Top Earners - Jan 2018
06-Mar-2018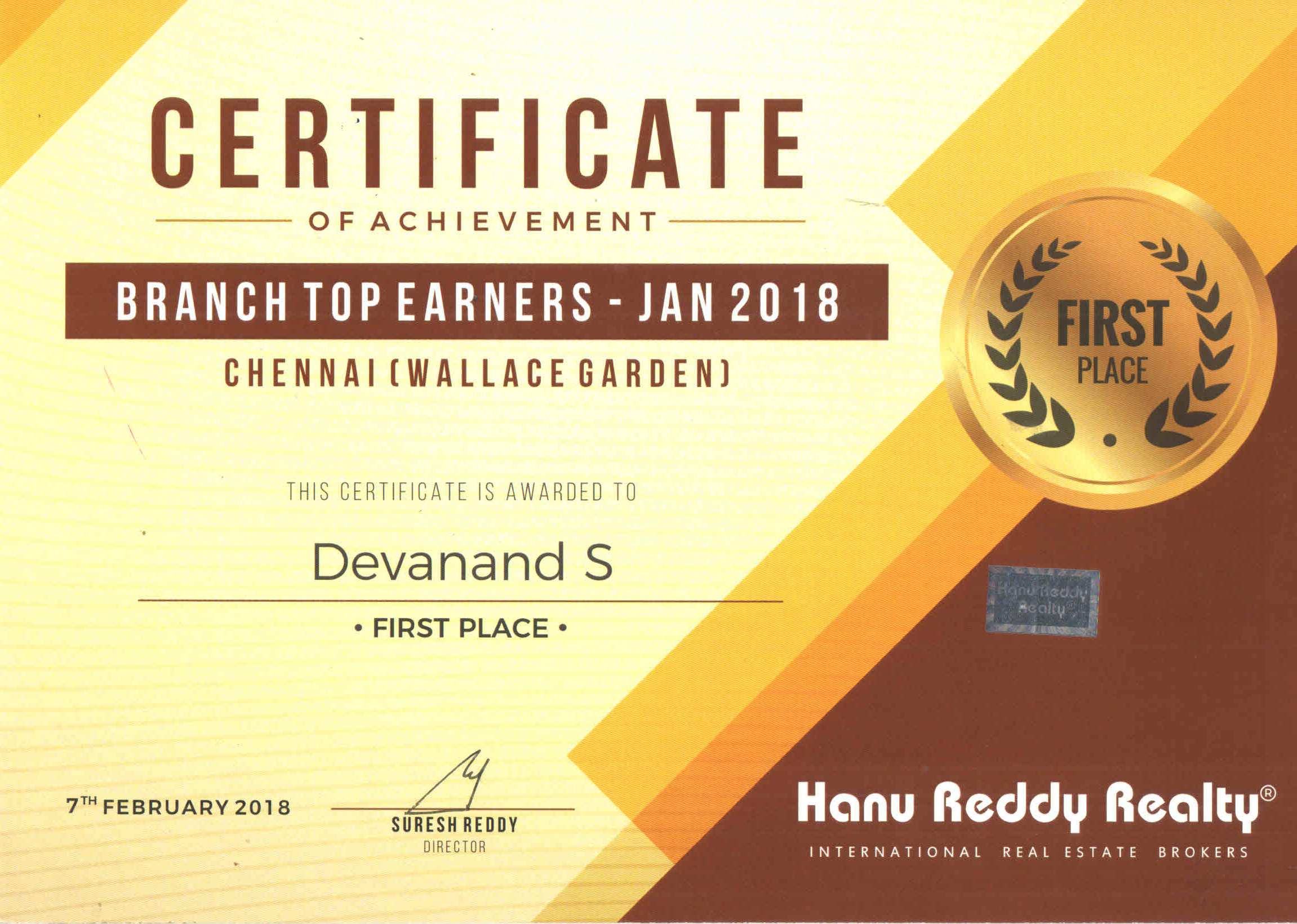 3383
TP - 25 Part 1 Certificate
24-Jan-2018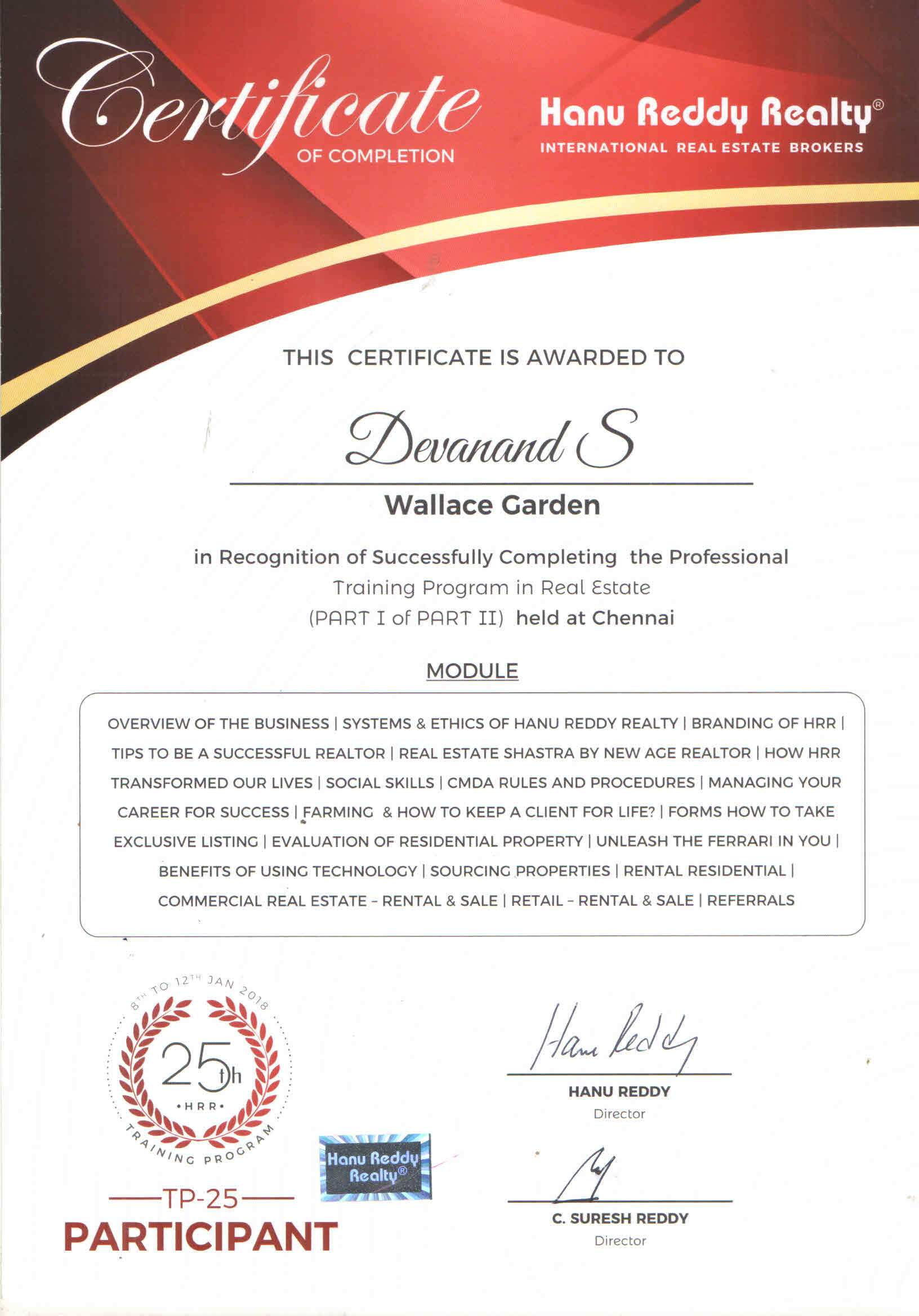 3384
TP - 25 Speaker Certificate
24-Jan-2018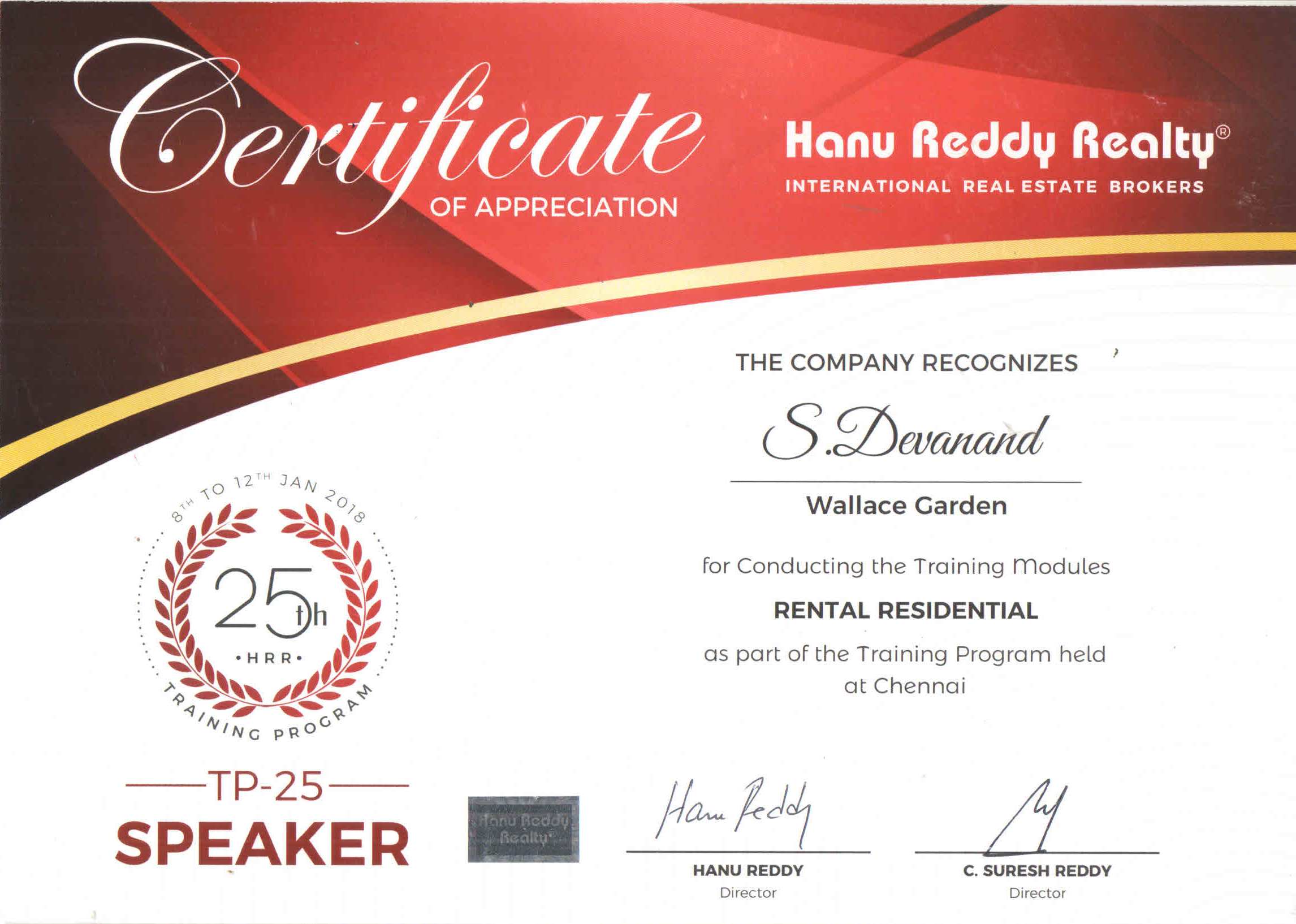 3282
Certificate
20-Sep-2017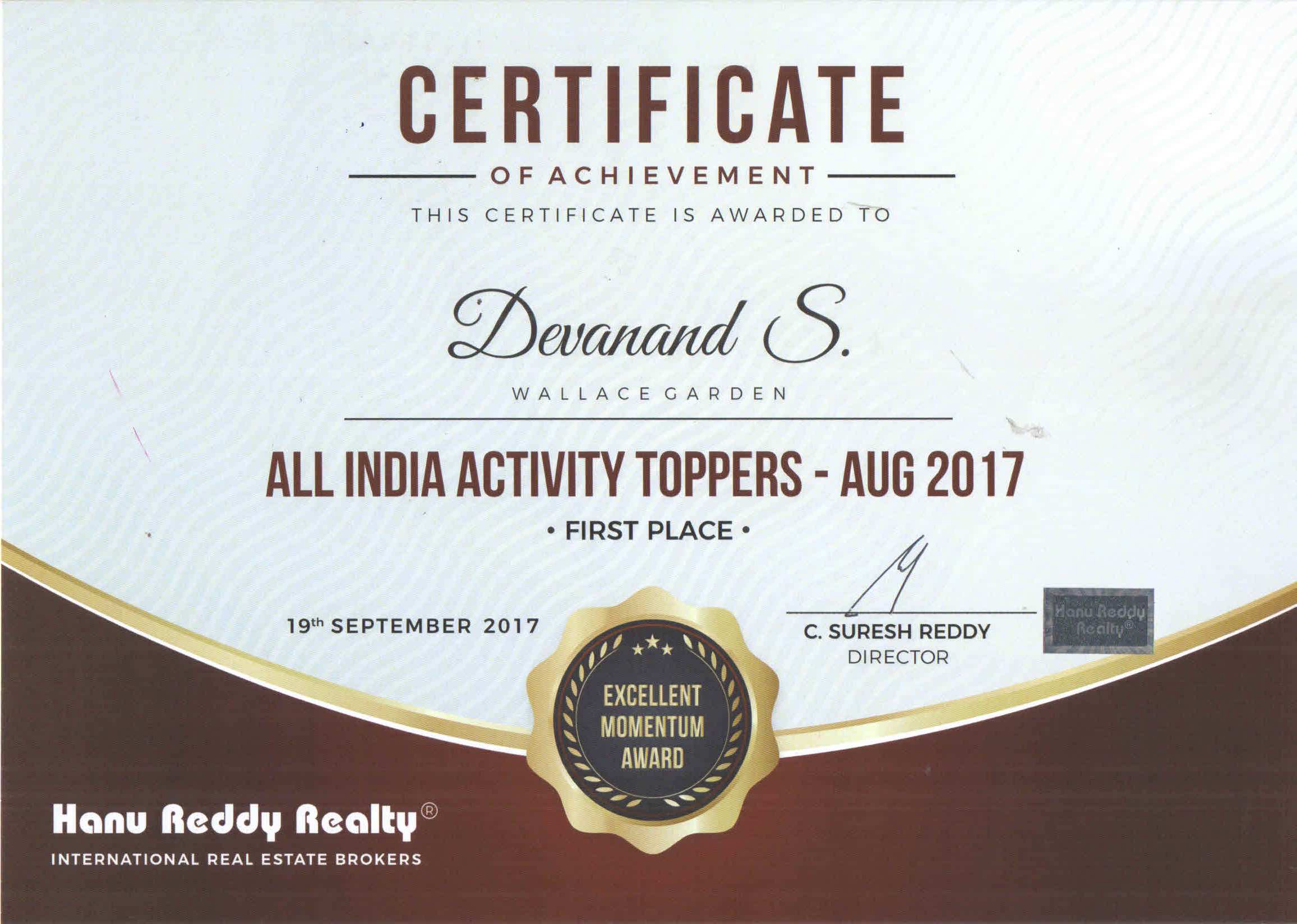 3226
Certificate
05-Jul-2017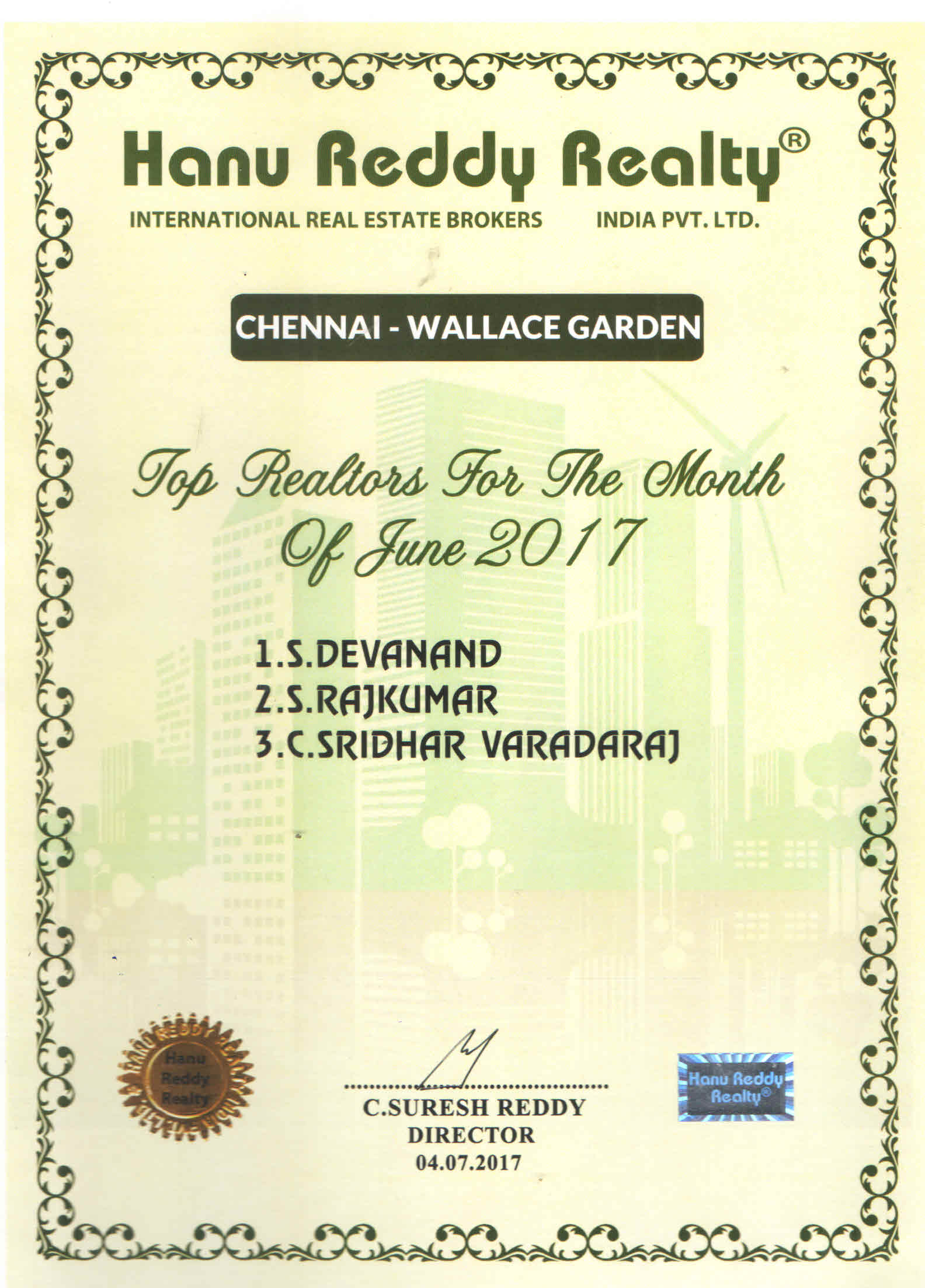 3225
Certificate
03-Jul-2017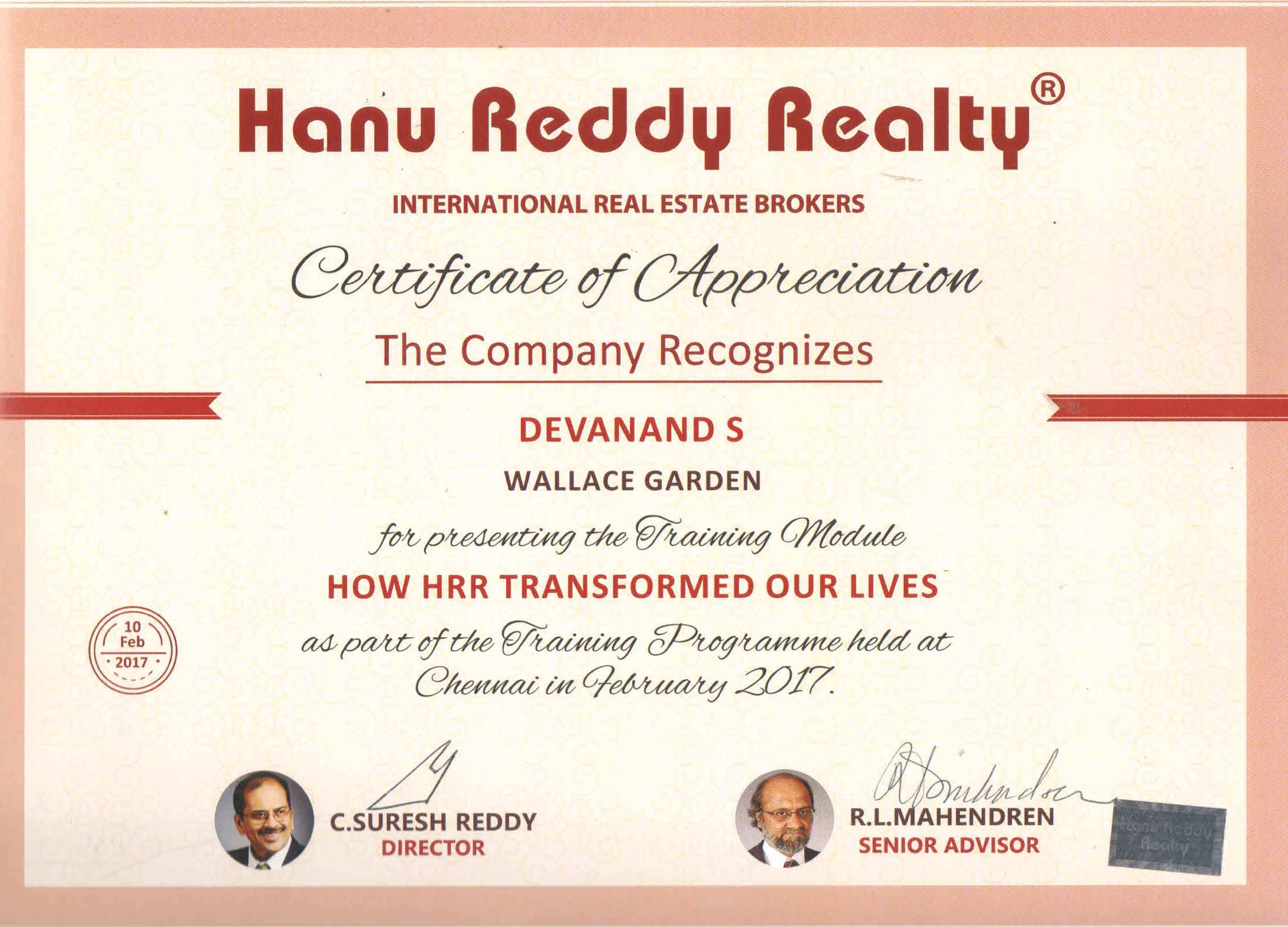 3227
Certificate
03-May-2017
3101
Google Review
01-Feb-2017
"The whole process was handled very professionally by both Mohammad and Devanand. We are quite pleased with the service."
3066
Appreciation Letter
05-Jan-2017
From: Nirupa Sen
Date: Thu, Jan 5, 2017 at 7:21 AM
Subject: Re: Service Feedback
To: vijay prakash <vijayprakash@hanureddyrealty.com>
Cc: Prasenjit Sen , devanand@hanureddyrealty.com, suhaib@hanureddyrealty.com
Dear Mr. Vijay Prakash,
I much appreciate the assistance provided by Hanu Reddy Realty Pvt.Ltd for services rendered in identifying a tenant. Every phone call I made to your office Landline was greeted with a professionalism and cheerful attitude by Ms. Sai Priya. I thank her as this persuaded me to approach you all for rental lease.
I thank you, Mr. Devanand and Mr. Muhammed Suhaib for all your assistance to make this a success.
The apartment comes with multiple amenities/inventory on offer.
Several of the in-house facilities have better than 5-star ratings such as Daikin Inverter ACs etc. The apartment comes with special purpose LED lighting, walls with ultra white special paint finish,designer glass partitions and branded Double Curtain supports to name a few. This coupled with location and being a low-rise newly built reputed Builder apartment with two covered parks, the rent settled is much below my expectations but this is probably on account of the slump in the real estate market as you had explained. I hope that we can rectify this in the future and are able to negotiate appropriate rent values.
Best Wishes,
Nirupa Sen
3211
Google Review
10-Dec-2016
Mr. Lakshman Raja >> Five Star Rating
Awesome Service & Very Helpful. Thanks to Mr. Mohammed & Mr. Dev
https://goo.gl/maps/umj5z2D3FPA2
2995
Certificate
05-Oct-2016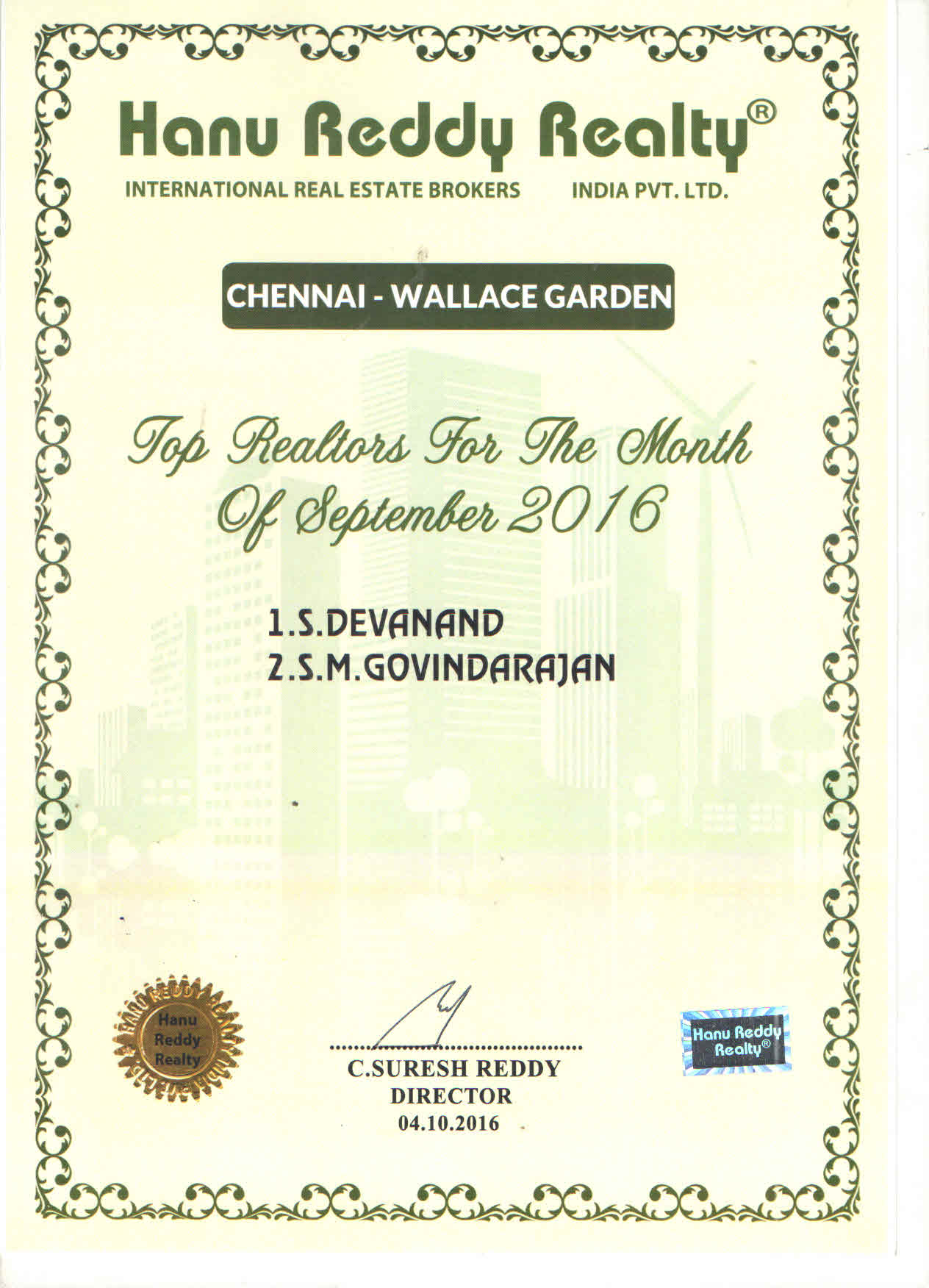 3027
Certificate
07-Sep-2016
2976
Certificate
02-Sep-2016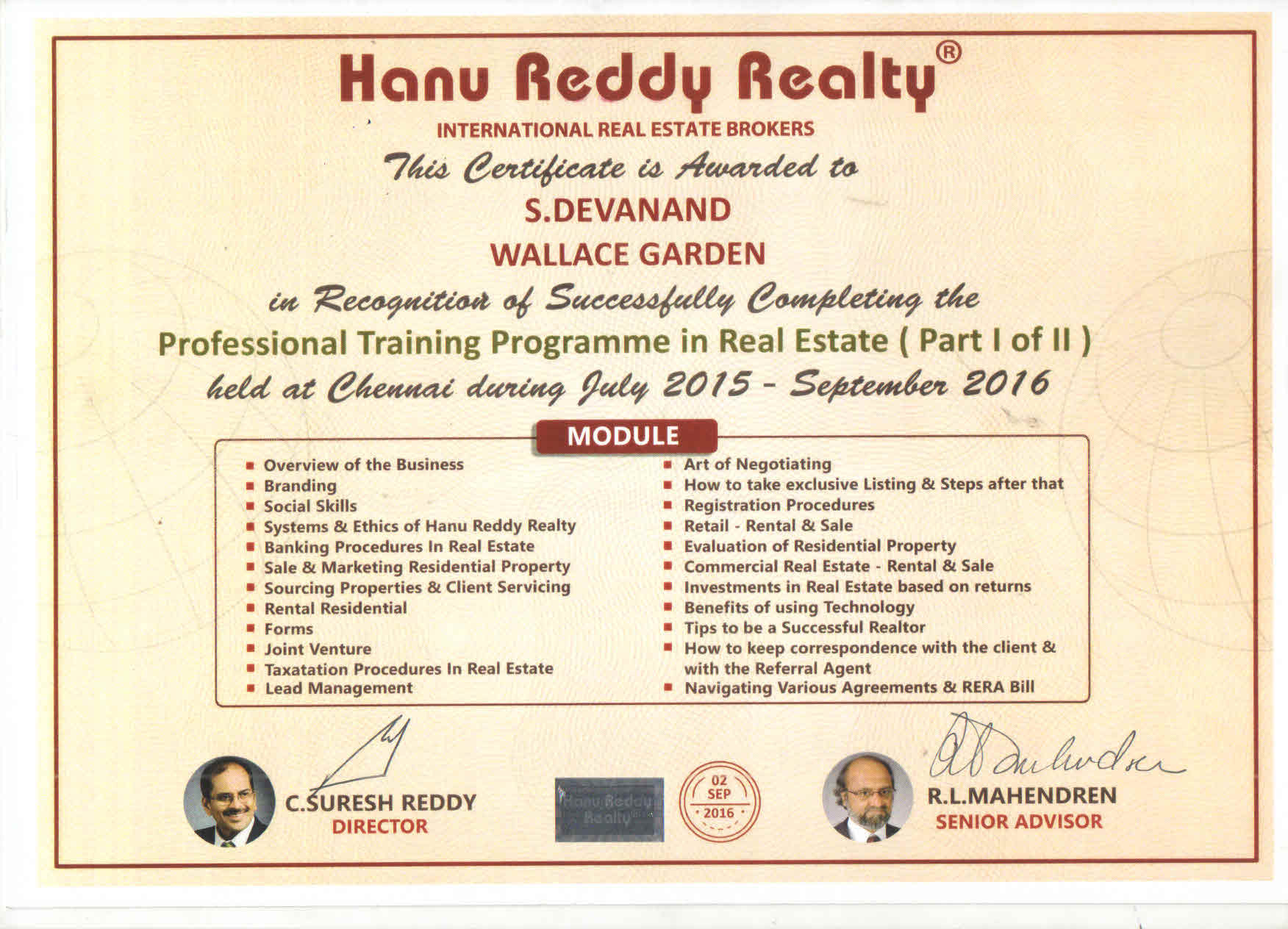 2979
Certificate
06-Jul-2016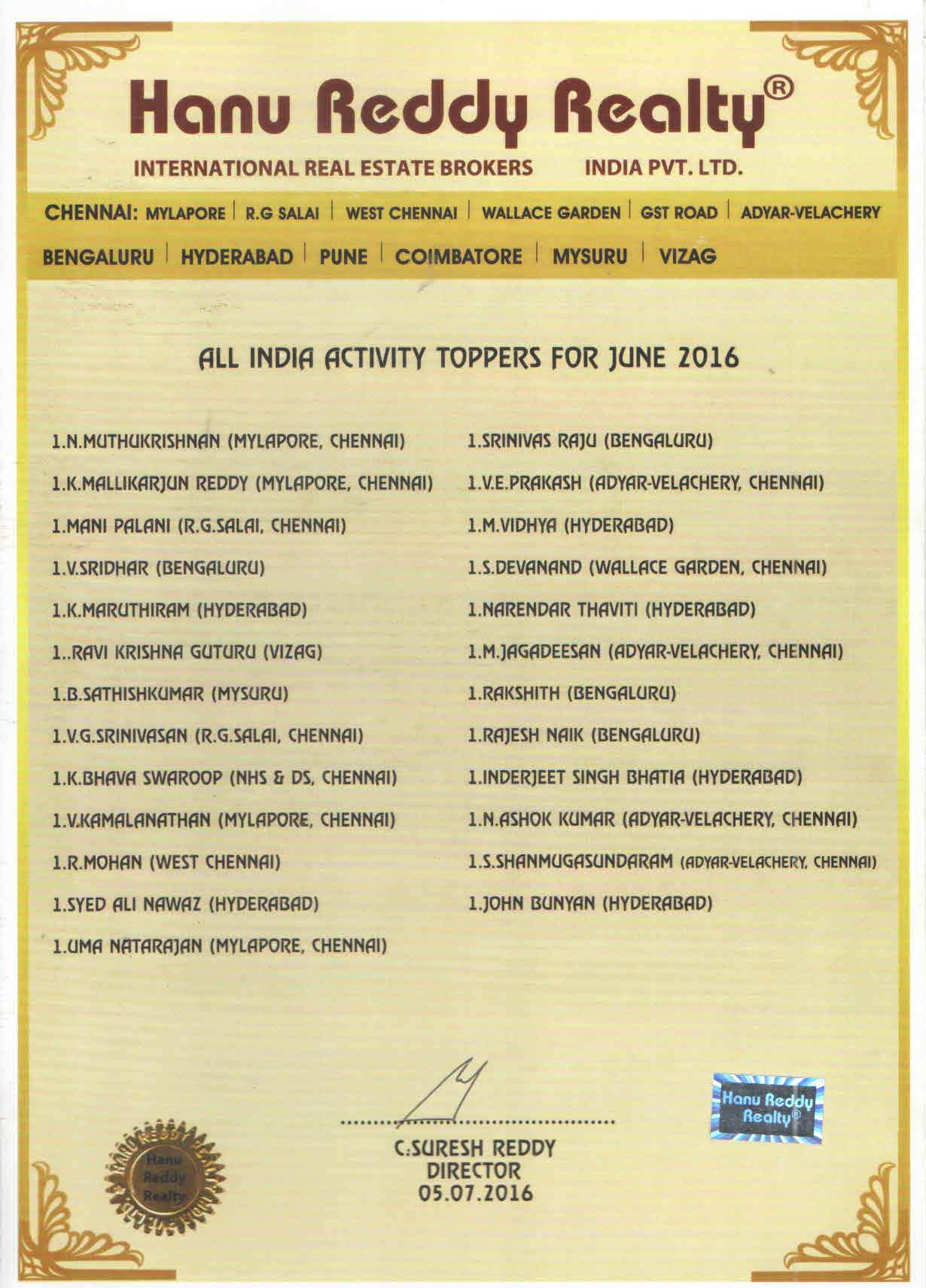 2978
Certificate
04-May-2016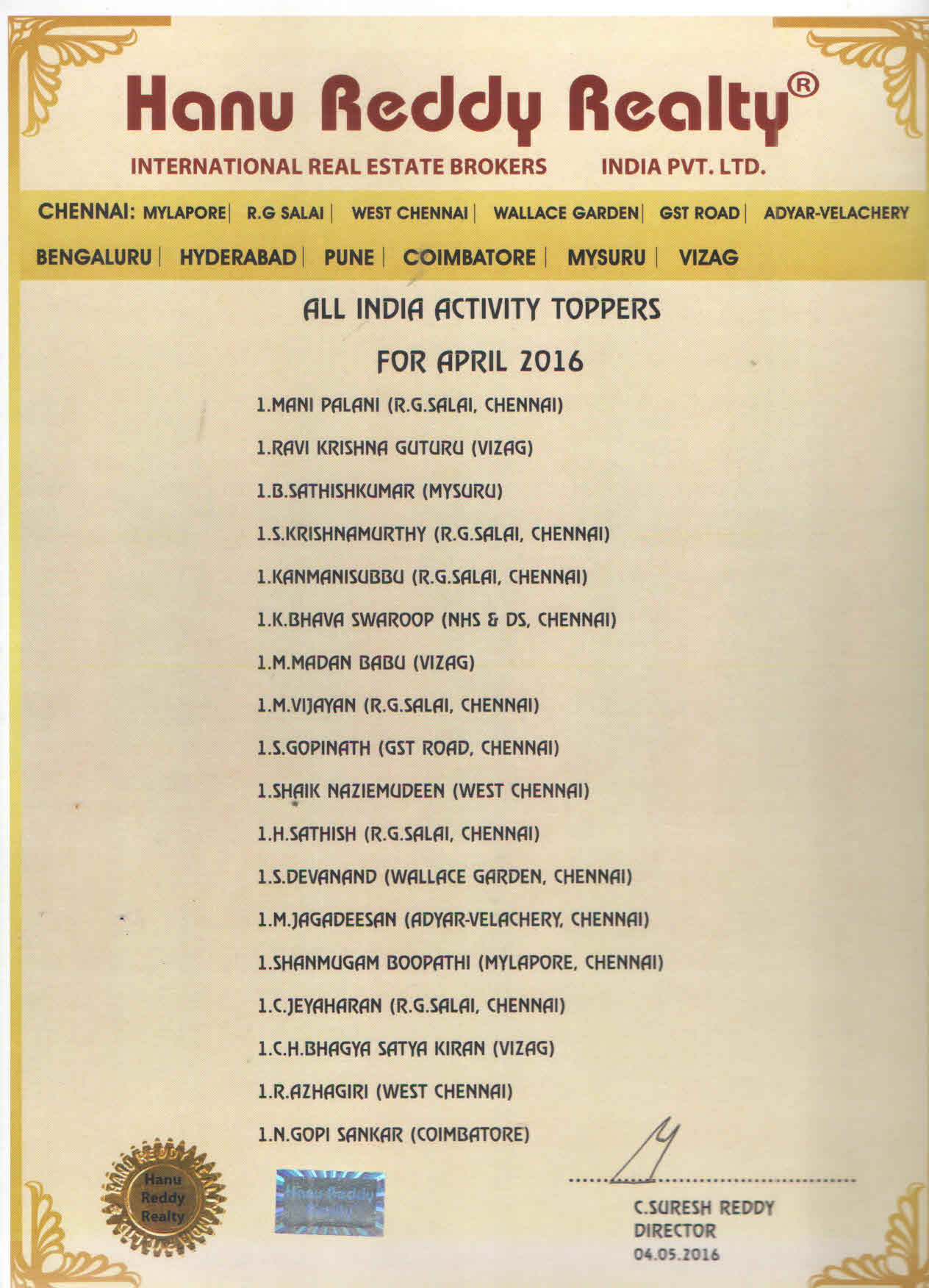 2893
Certificate
13-Jan-2016
2933
Certificate
06-Jan-2016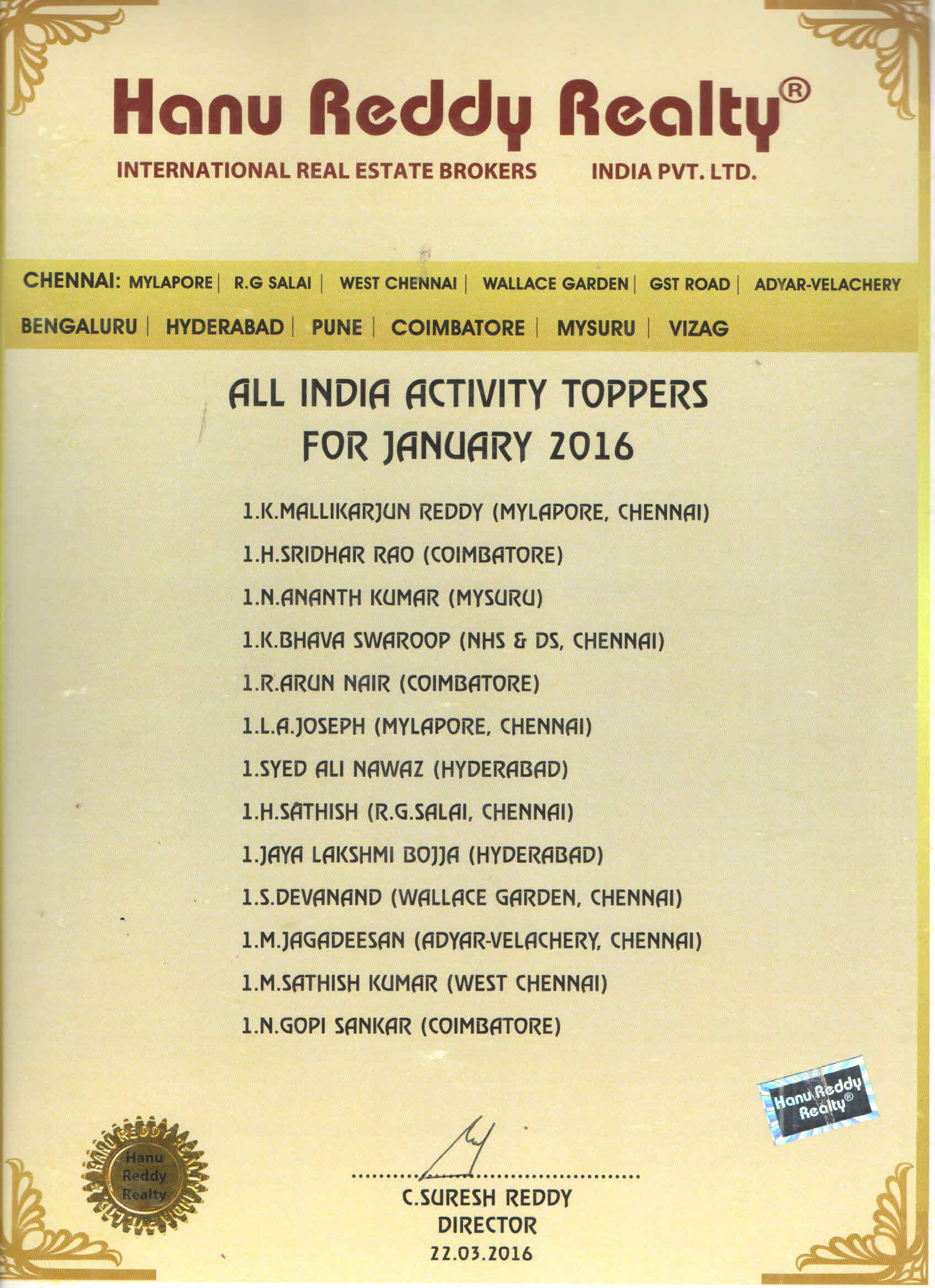 2877
Certificate
01-Jan-2016
2894
Certificate
01-Jan-2016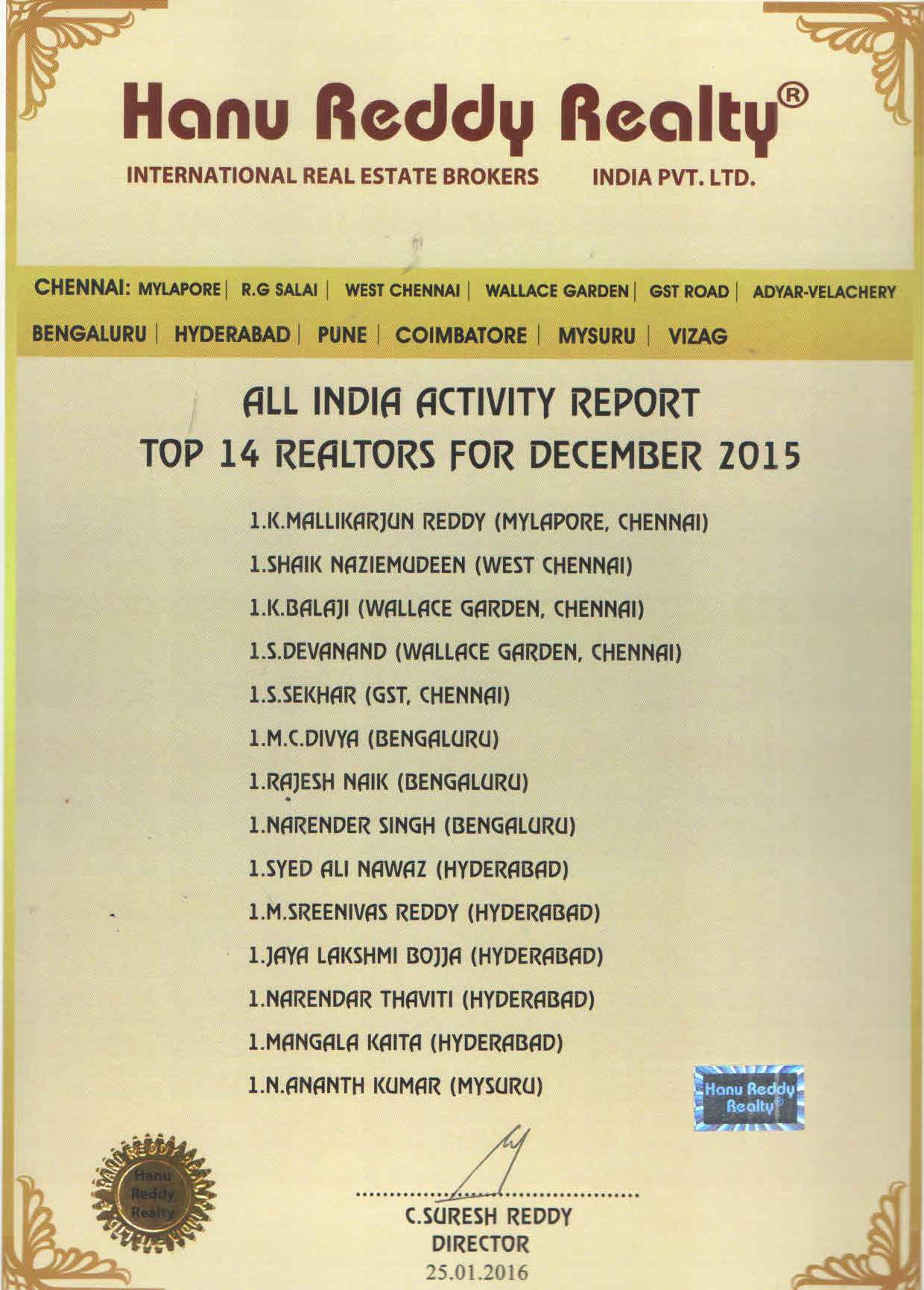 2812
Certificate
22-Jul-2015