Testimonials
This is what our clients say about us...
View All Testimonials
3922
Activity Toppers - FY 2018-19 for maintaining Excellent Momentum
10-Apr-2019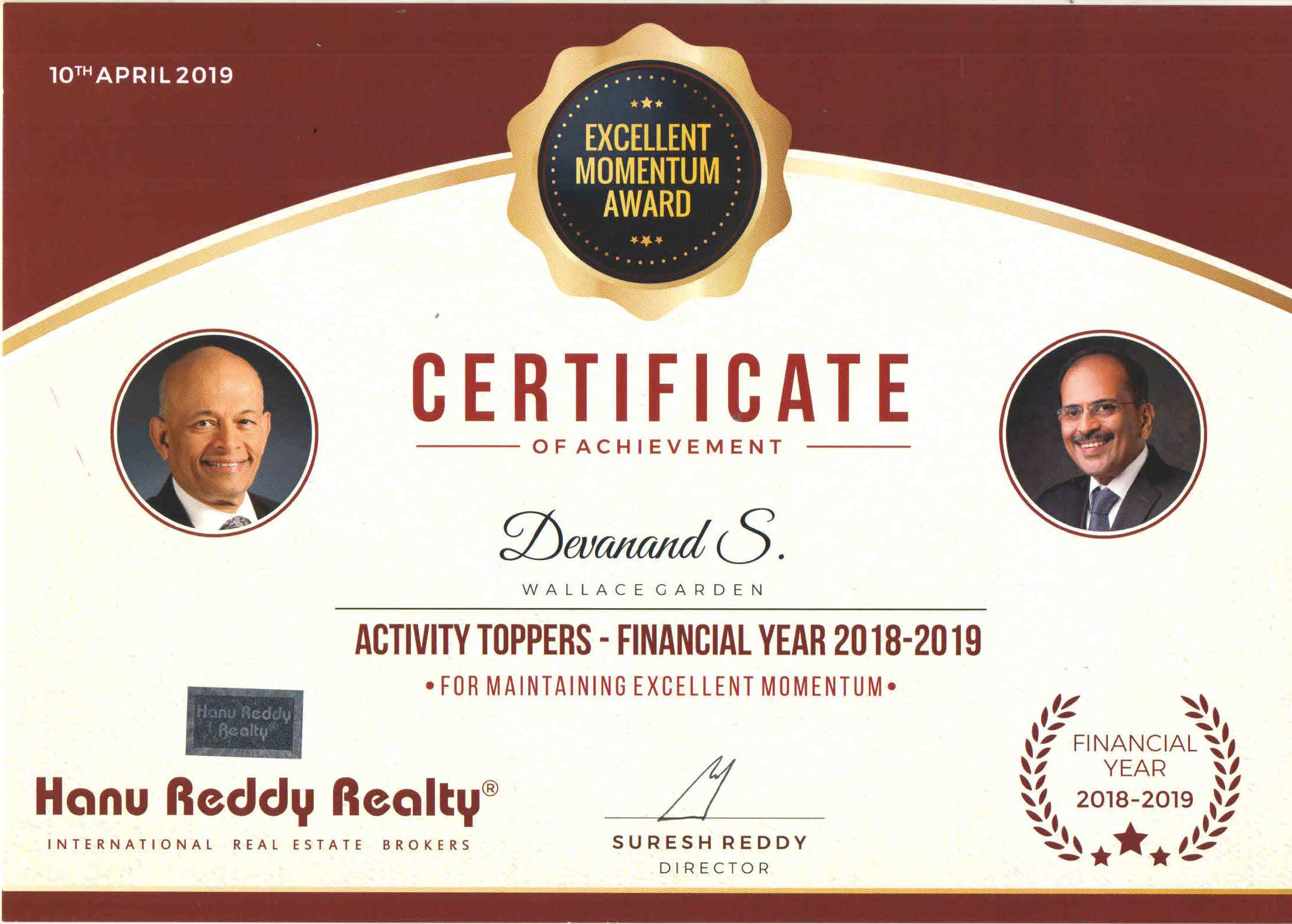 3923
Second Place - WG Branch Topper for FY 2018-19
10-Apr-2019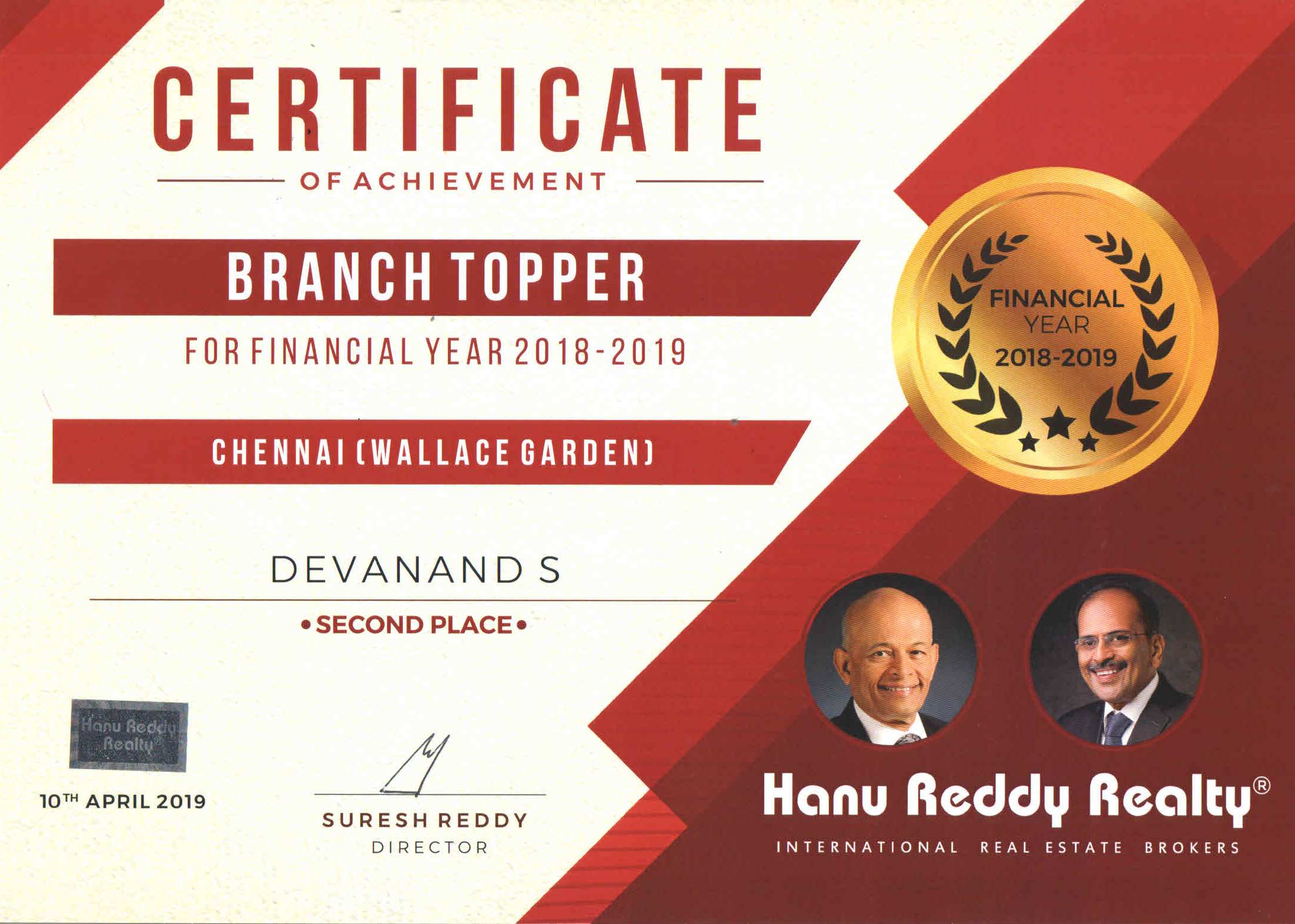 3924
Second Place -WG Branch Top Earners - March 2019
10-Apr-2019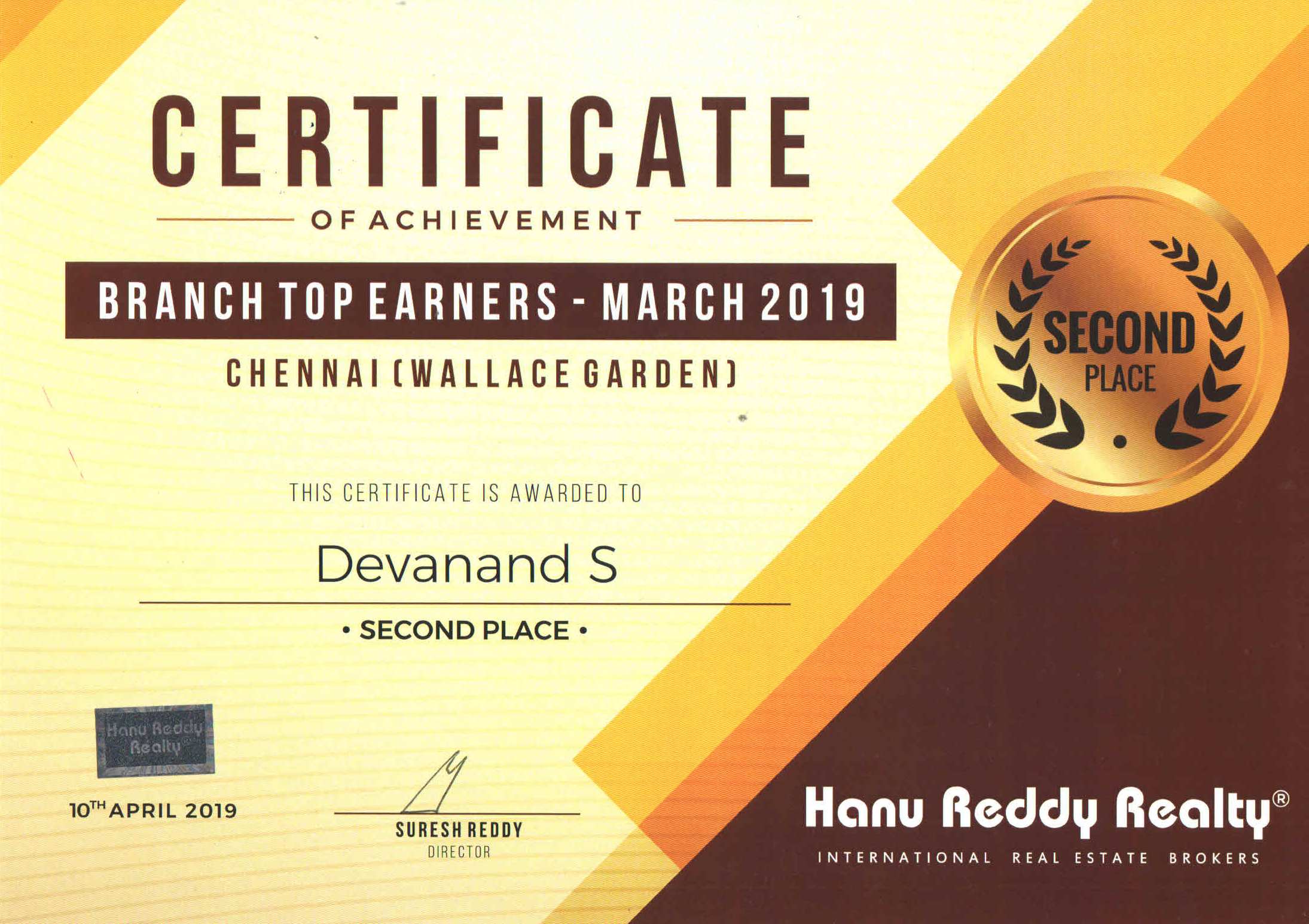 3887
Senior Realtor Promotion
27-Mar-2019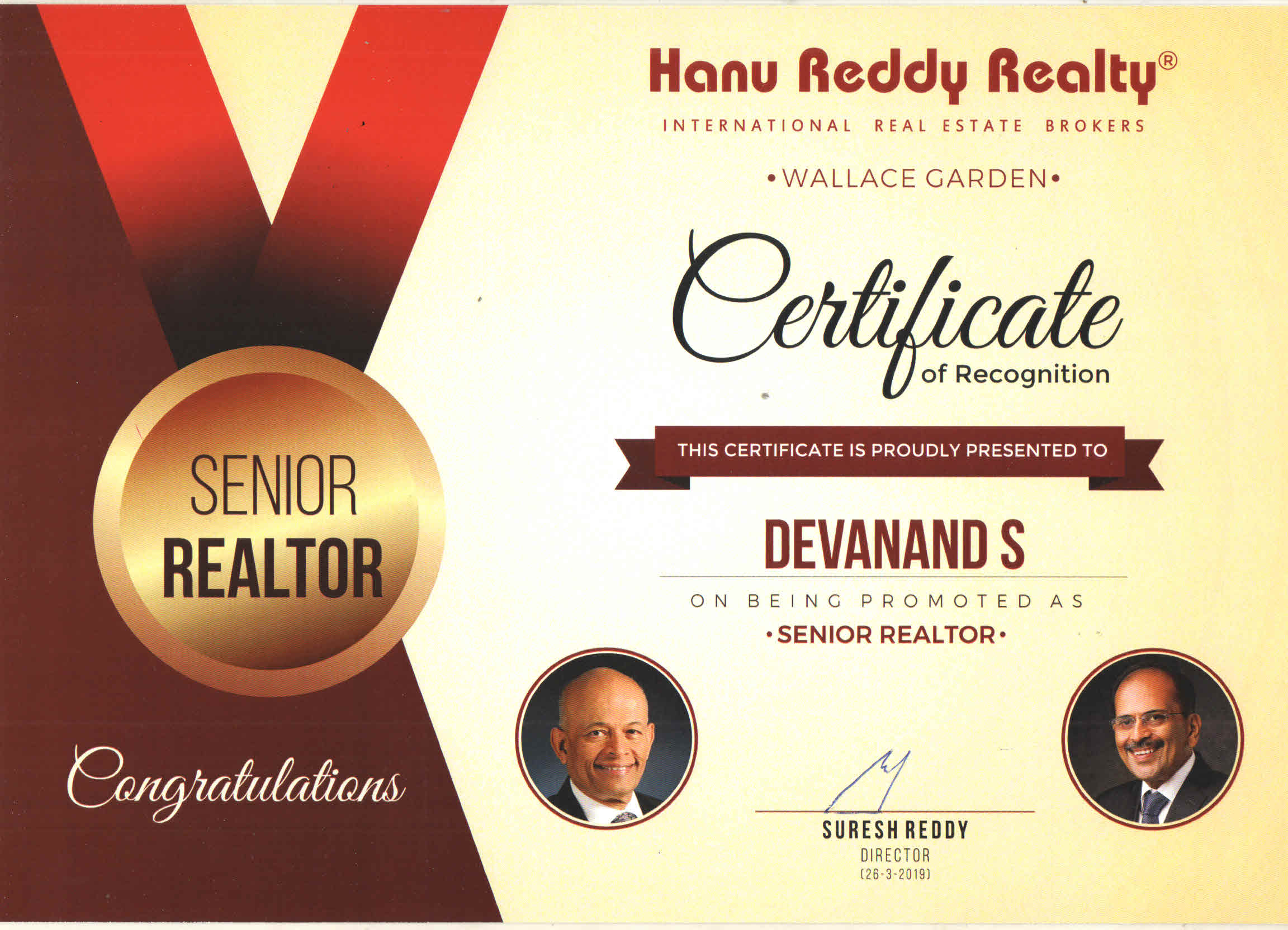 3892
Appreciation Letter
21-Mar-2019
Ms.Hema Kini
When we decided to sell Dad's house, we had absolutely no clue what it involved. When we talked to others, I was in fact a bit worried how we would ever be able to do all that was required by ourselves!We were so relieved when my sister told us about Ms . Rupa and Hanu Reddy Realtors, Chennai. It was a unanimous decision to ask you to help us and we became your clients. We are indeed very grateful to Mr. Suresh, Ms . Rupa and all of you, with you experience in these matters, for steering us so smoothly through this journey, -- the transition of ownership from Dad to legal heirs and the final sale to the buyer. We will never forget this past year and especially the eventful finale. We were very happy with the tactful completion of matters. We are also very grateful for the comfortable stay we enjoyed at Hanu Reddy Residences, Poes Garden. It felt like another home. Thank you one and all.
3891
Appreciation Letter
21-Mar-2019
Ms.Sangeetha Nayak
We are leaving Chennai today on our way back to Mangalore. As we leave, I wanted to express my gratitude and appreciation for all that you have done this past year to help my family with the sale of our family home. When I contacted Rupa a year ago, none of us anticipated how involved and complicated this process would be. We are very thankful that we had you to represent and guide us and do the needful to make sure this deal went through. Given that all of us live far away from Chennai, it made it so much easier knowing that you were taking care of showing the house, getting the documents in order and finalizing a buyer. Given the adventurous week we have had in Chennai - with all its ups and downs - you all have been very professional, thorough, patient, persistent and efficient. Thanks to all of you. Wish you the very best. It has been a pleasure working with you.
3880
Google Review
16-Mar-2019
Mr.Anand Kini
5 Star Rating
"It has been a wonderful expirience from the word go. We were helped and guided through every step of the selling process and would never have achieved what Mukkundan, Devanand, and Suhaib did for us without their help. Thank you all once again. Will never forget Devanand dashing to Mangalore to collect documents or Suhaibs willingness to show us the house for which he had just changed the lock and was proceeding to office. I have no hesitation in recommending Hanu Reddy Reality, especially Mr Mukkundan and team to any prospective seller. God bless you guys. Keep up the good work"
3888
Training Programme - 28
20-Feb-2019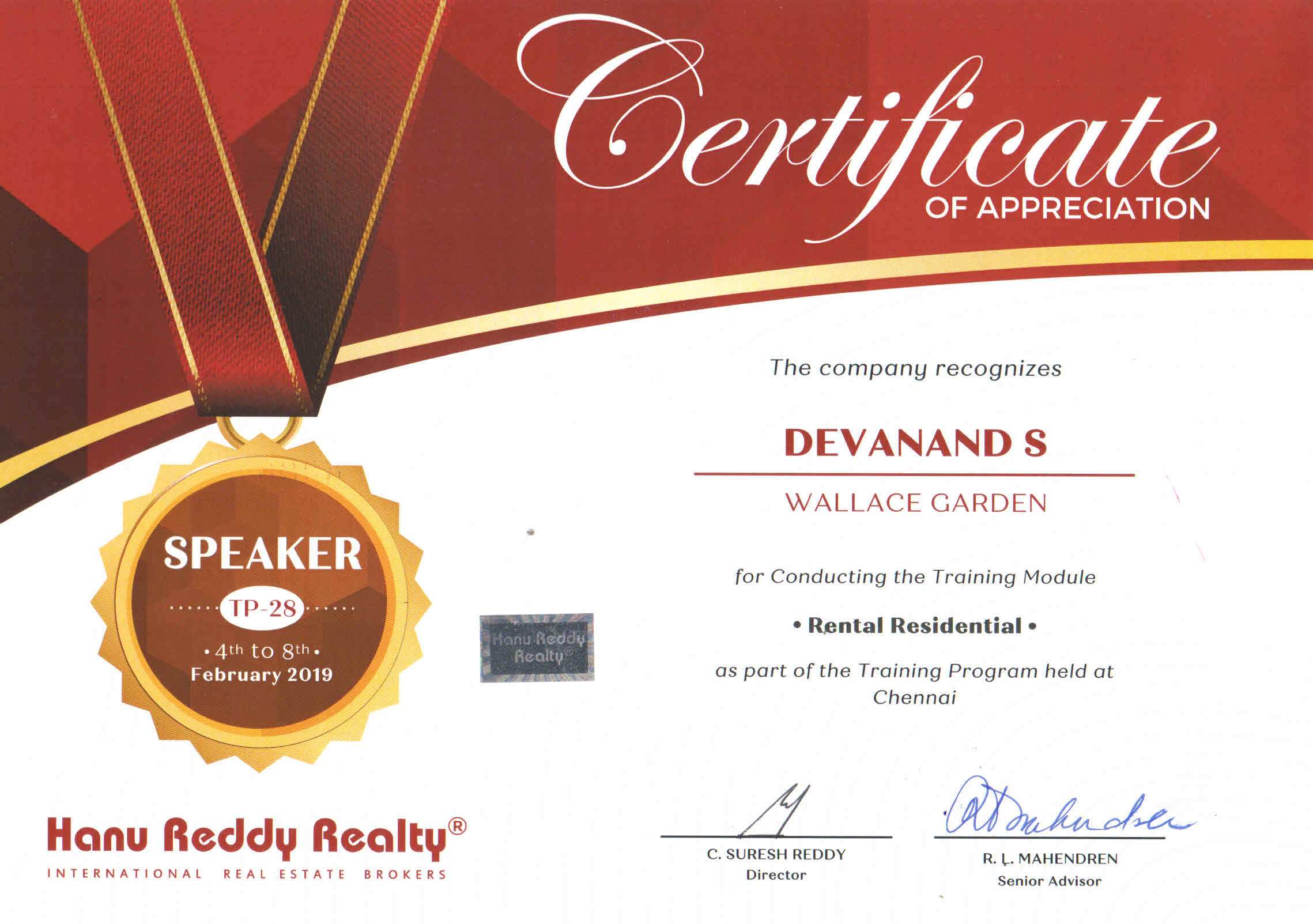 3771
All India Activity Toppers Third Place - October 2018
21-Nov-2018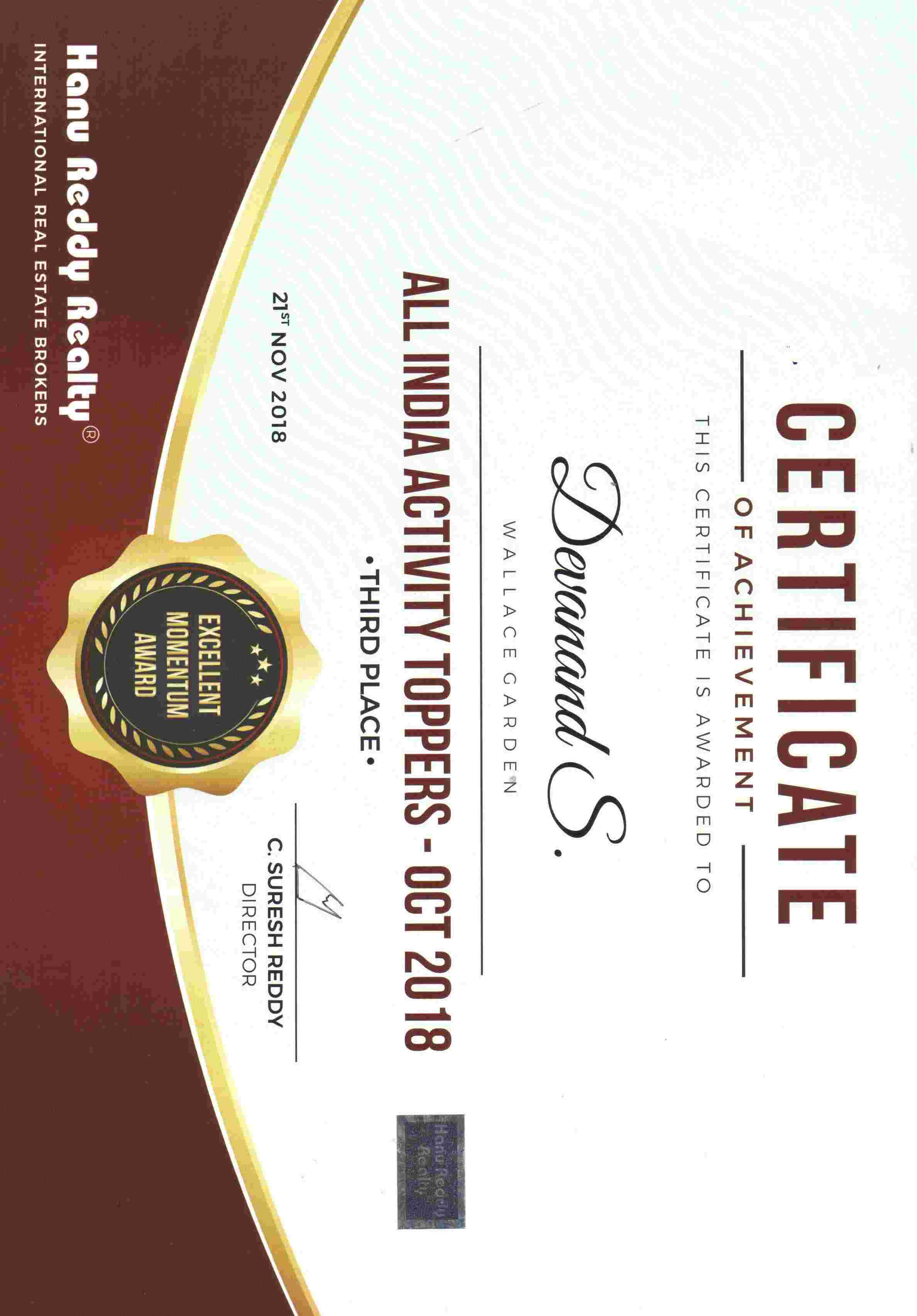 3751
WG Branch Top Earners - October 2018 - Second Place
07-Nov-2018
3606
WG Branch Top Earner - June 2018 - Second Place
04-Jul-2018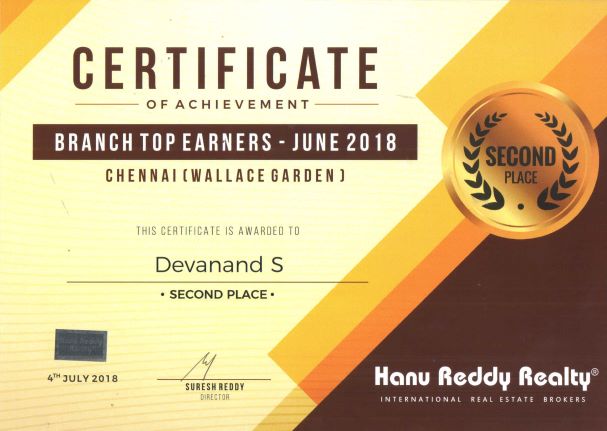 3597
TP - 26 PART II Certificate
29-Jun-2018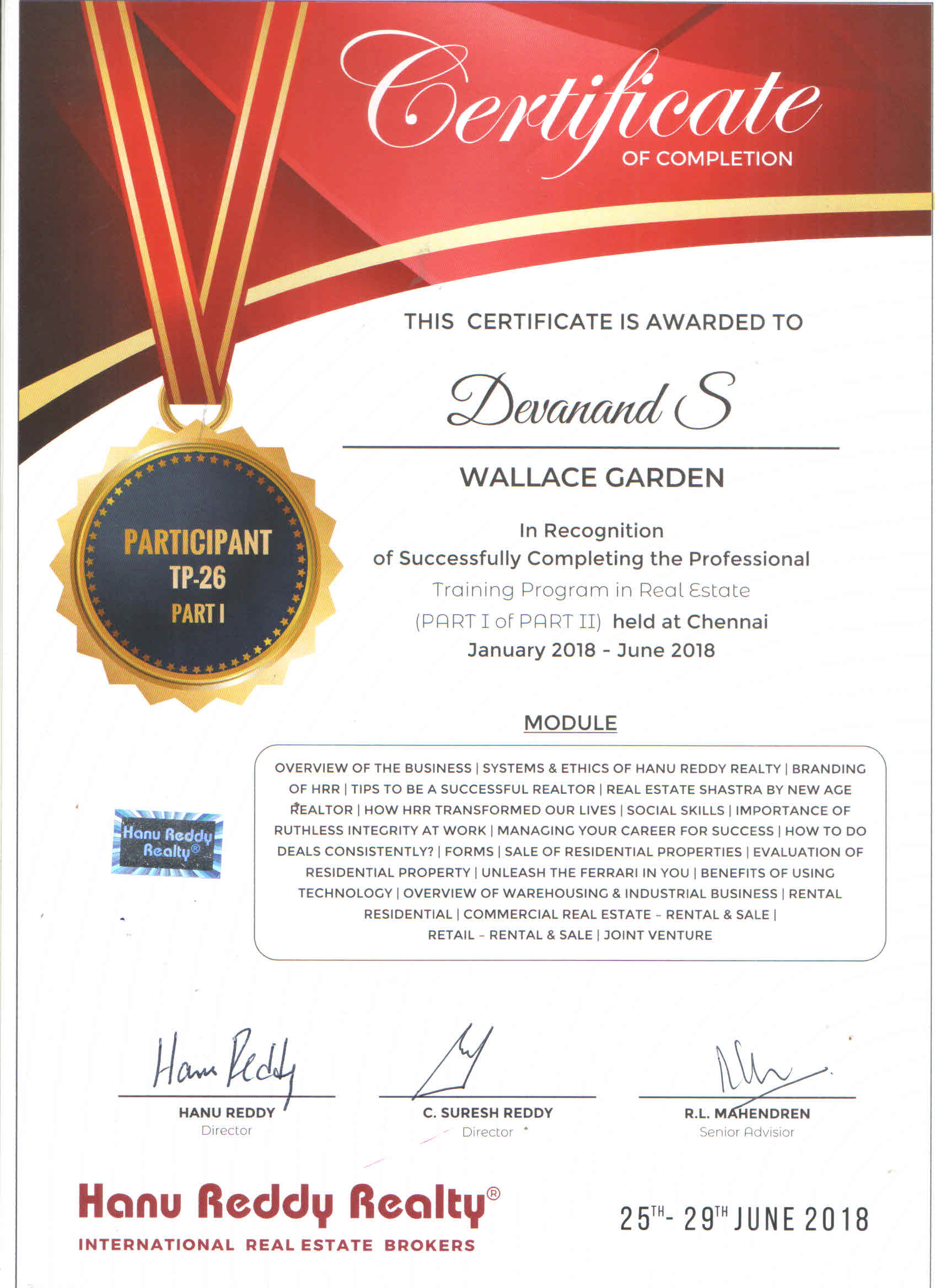 3598
TP -26 PART II Certificate
29-Jun-2018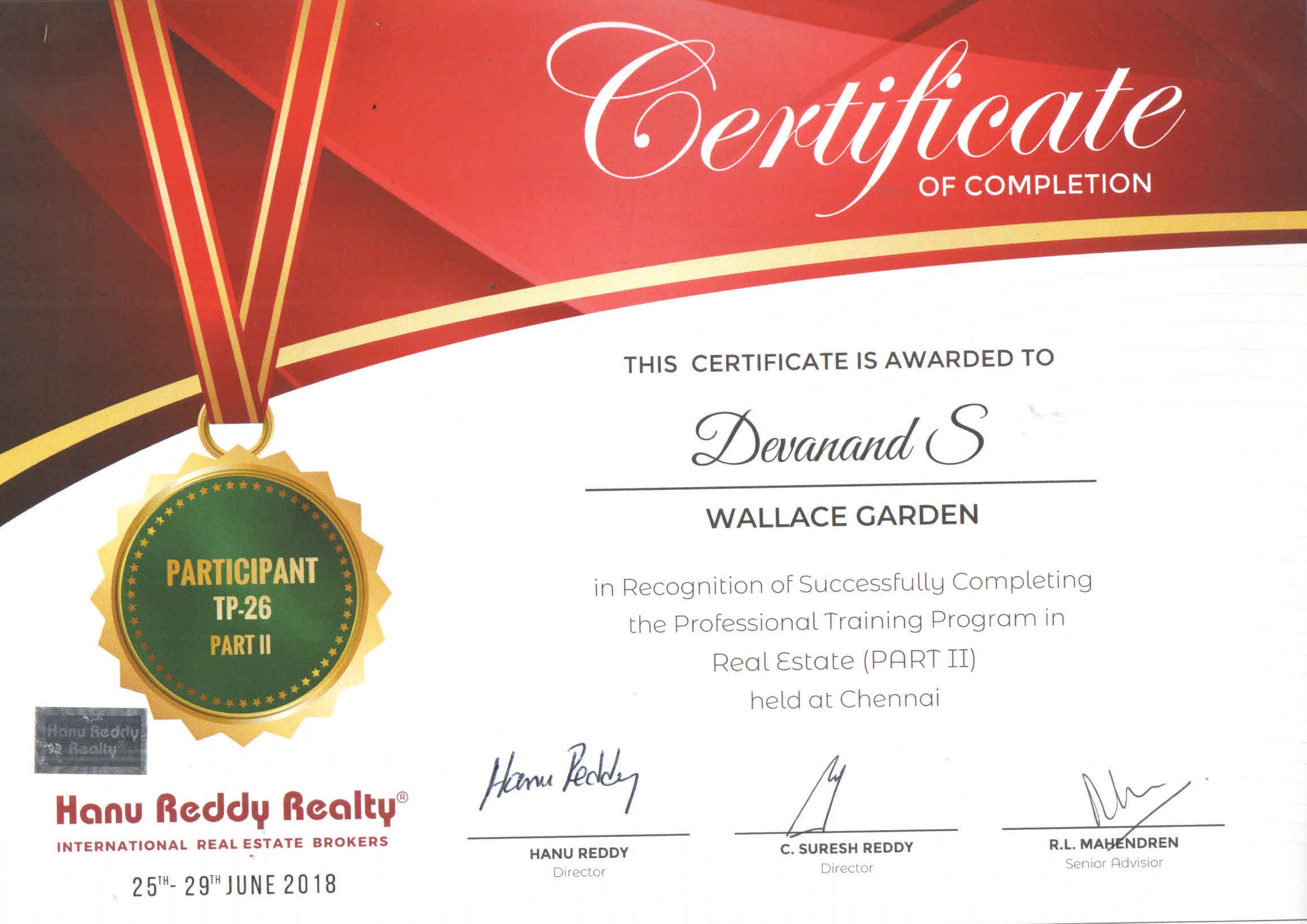 3599
TP-26 Speaker Certificate - Rental Residential
29-Jun-2018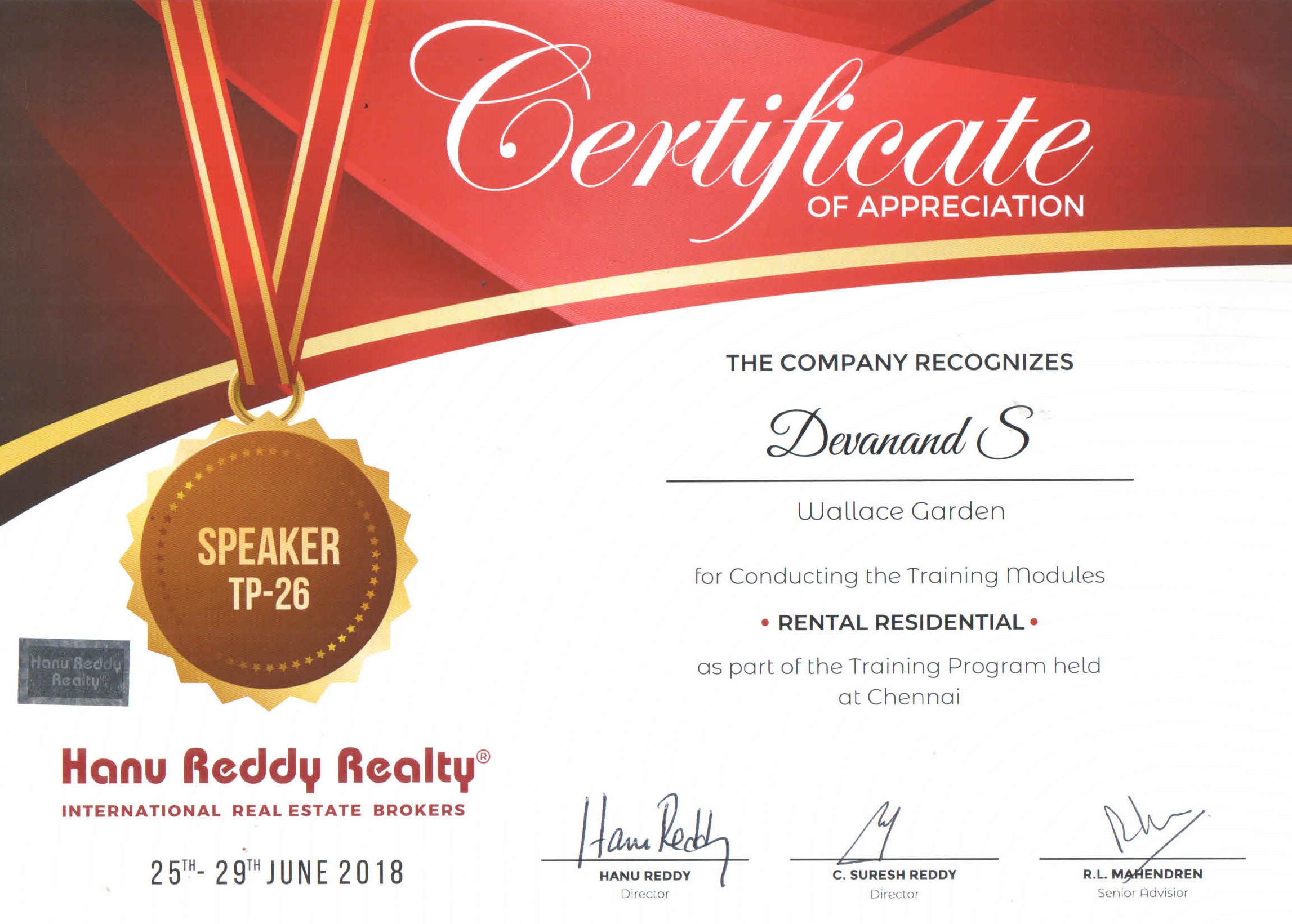 3600
Google Review
18-Jun-2018
Mrs. Janani Mohan - Buyer
5 Star Rating
Got to know about hanu reddy from our friend for buying an property. Their commitment towards work and smooth process is simply awesome. They made each and every step so transparent between the vendors and buyers. Kudos to your team and a special mention to devanand sir for helping us in each and every process
3464
Certificate
11-Apr-2018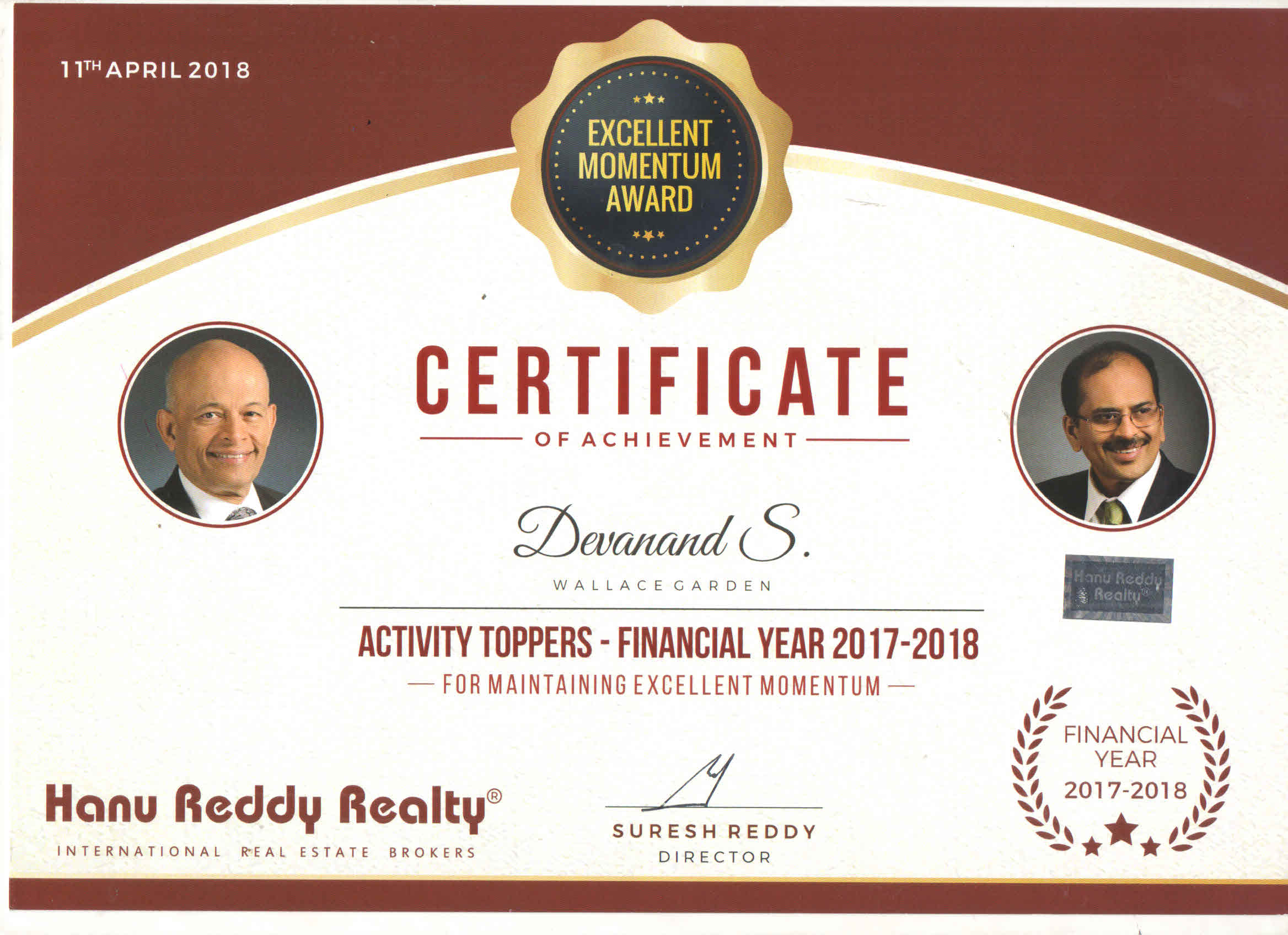 3416
WG Branch Top Earners - February 2018 2nd place
07-Mar-2018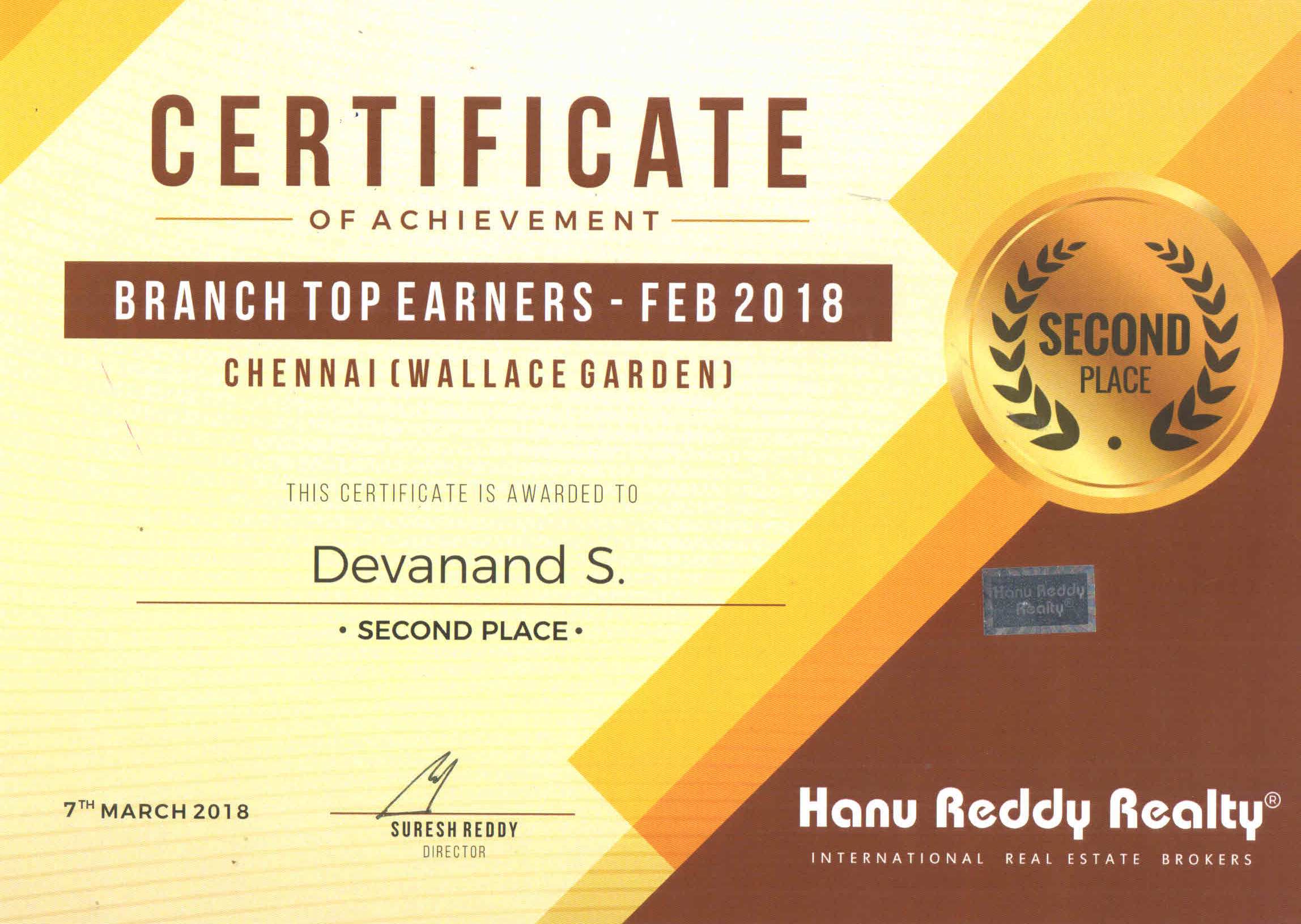 3412
WG Branch Top Earners - Jan 2018
06-Mar-2018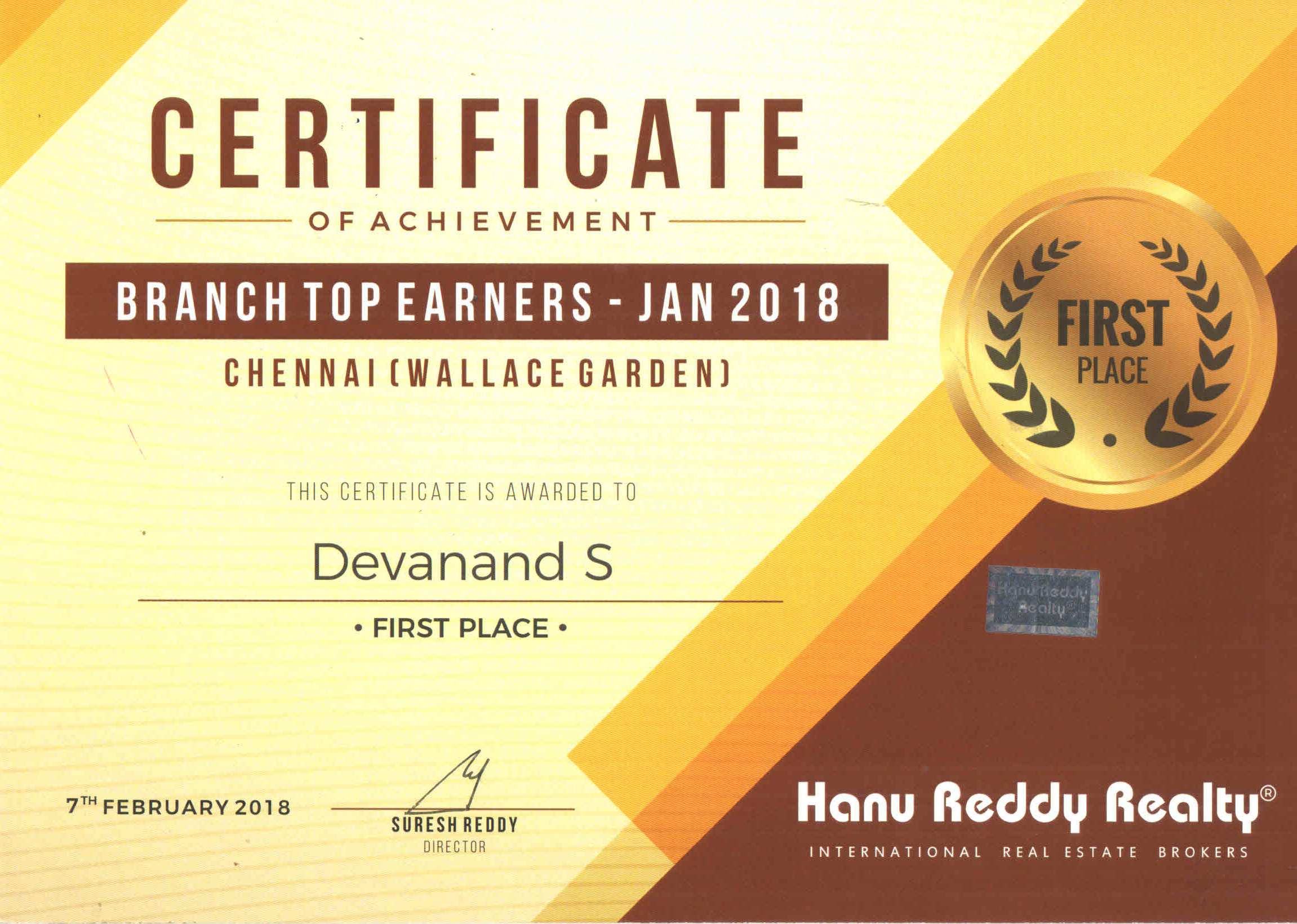 3383
TP - 25 Part 1 Certificate
24-Jan-2018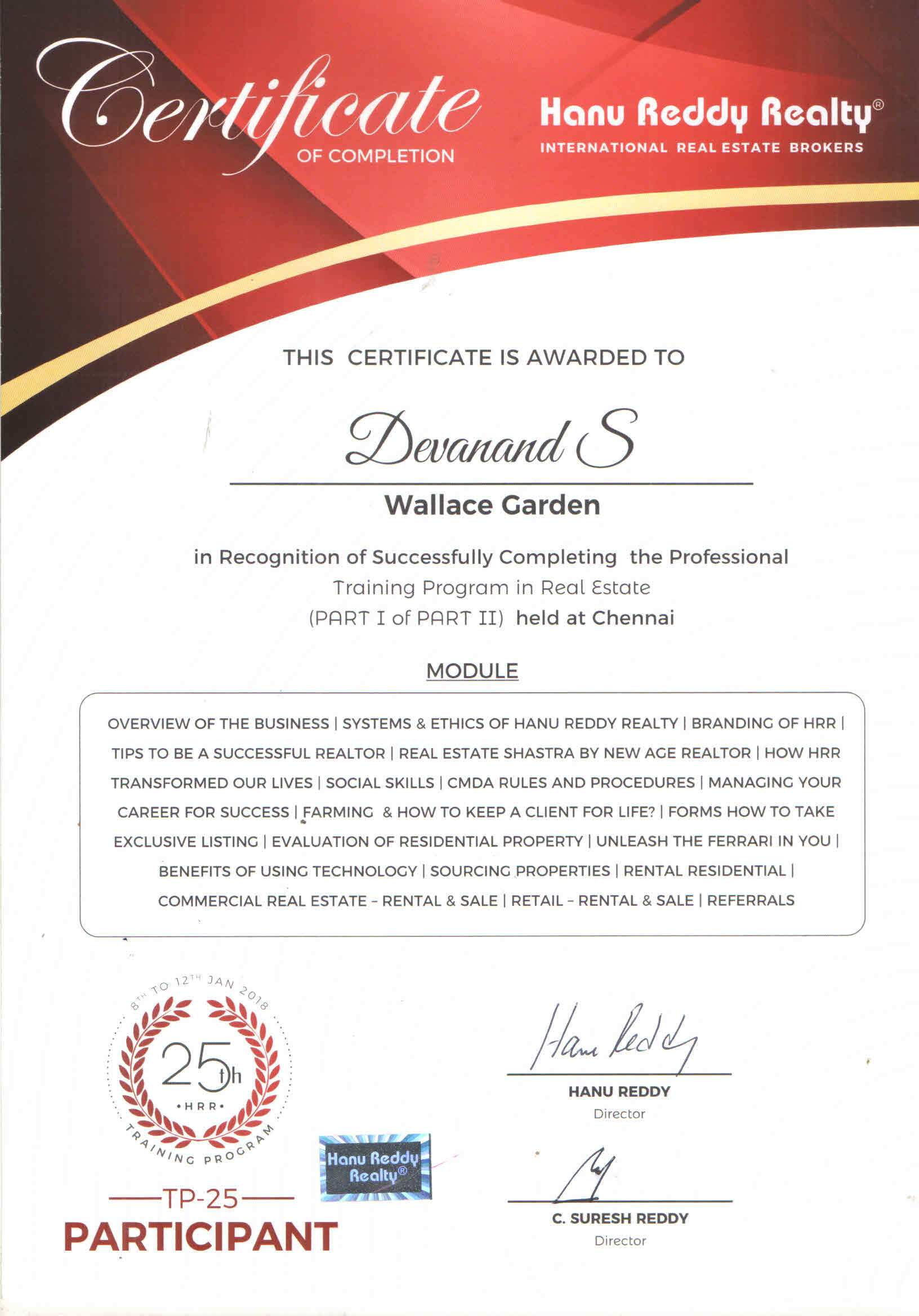 3384
TP - 25 Speaker Certificate
24-Jan-2018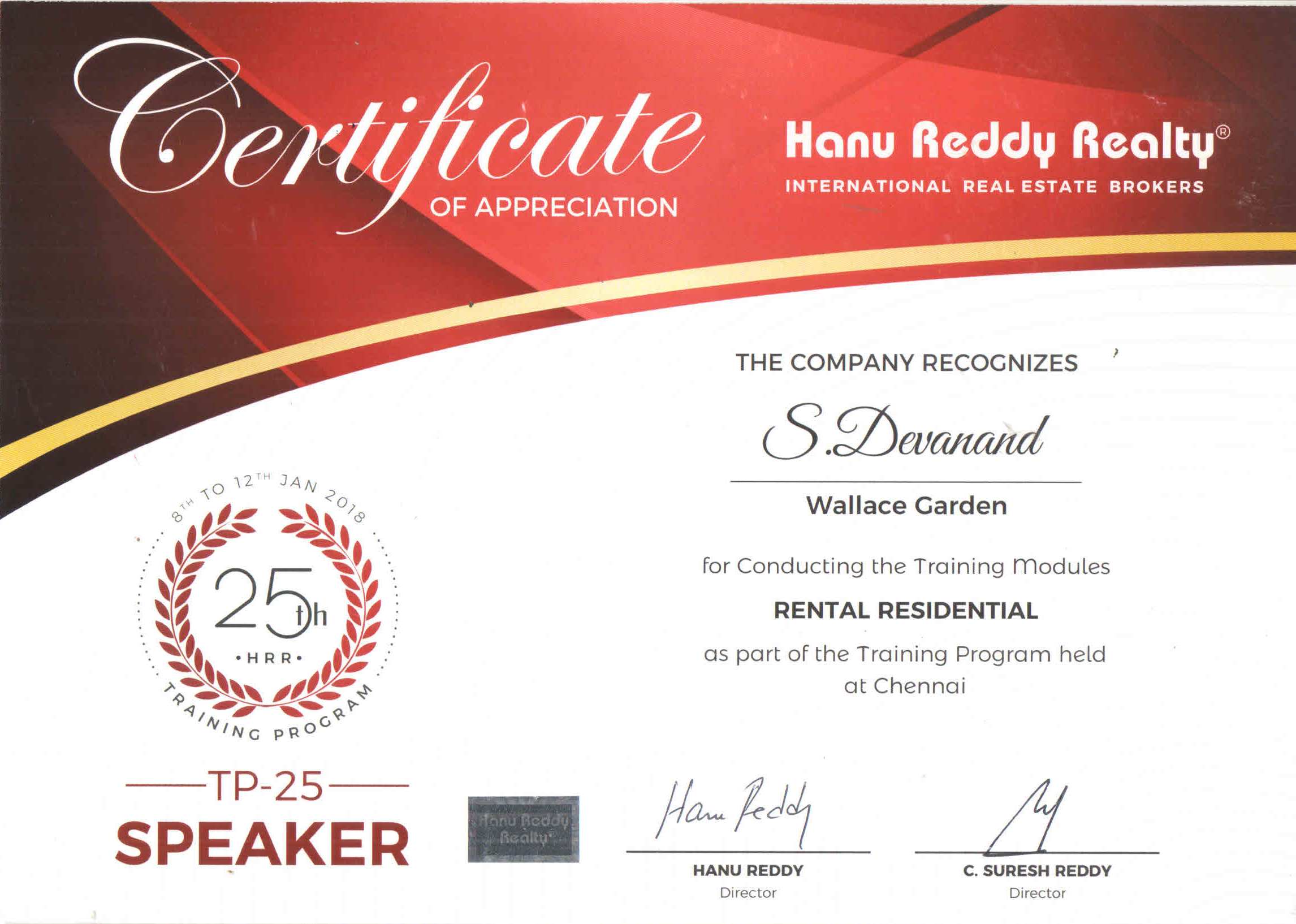 3282
Certificate
20-Sep-2017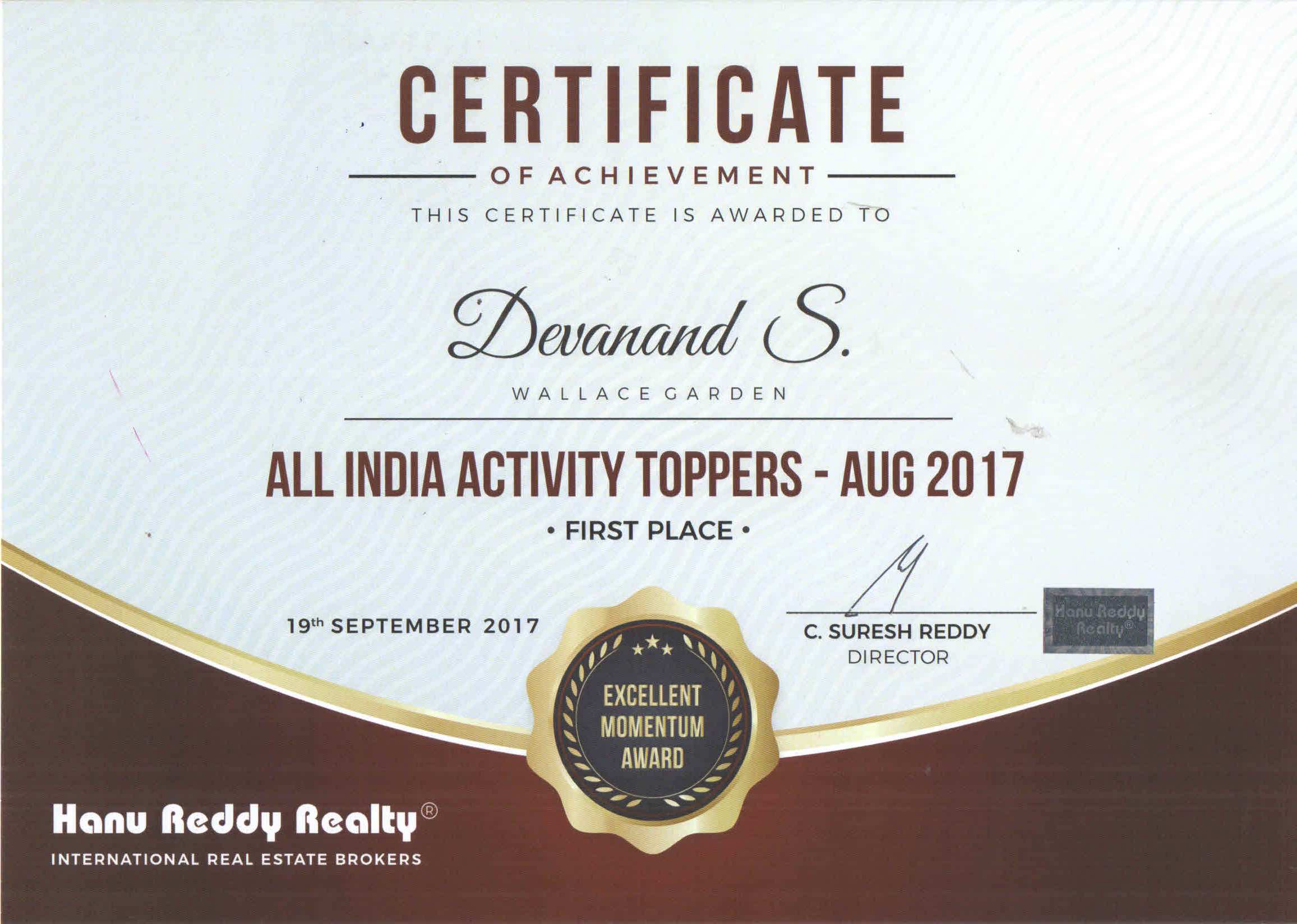 3226
Certificate
05-Jul-2017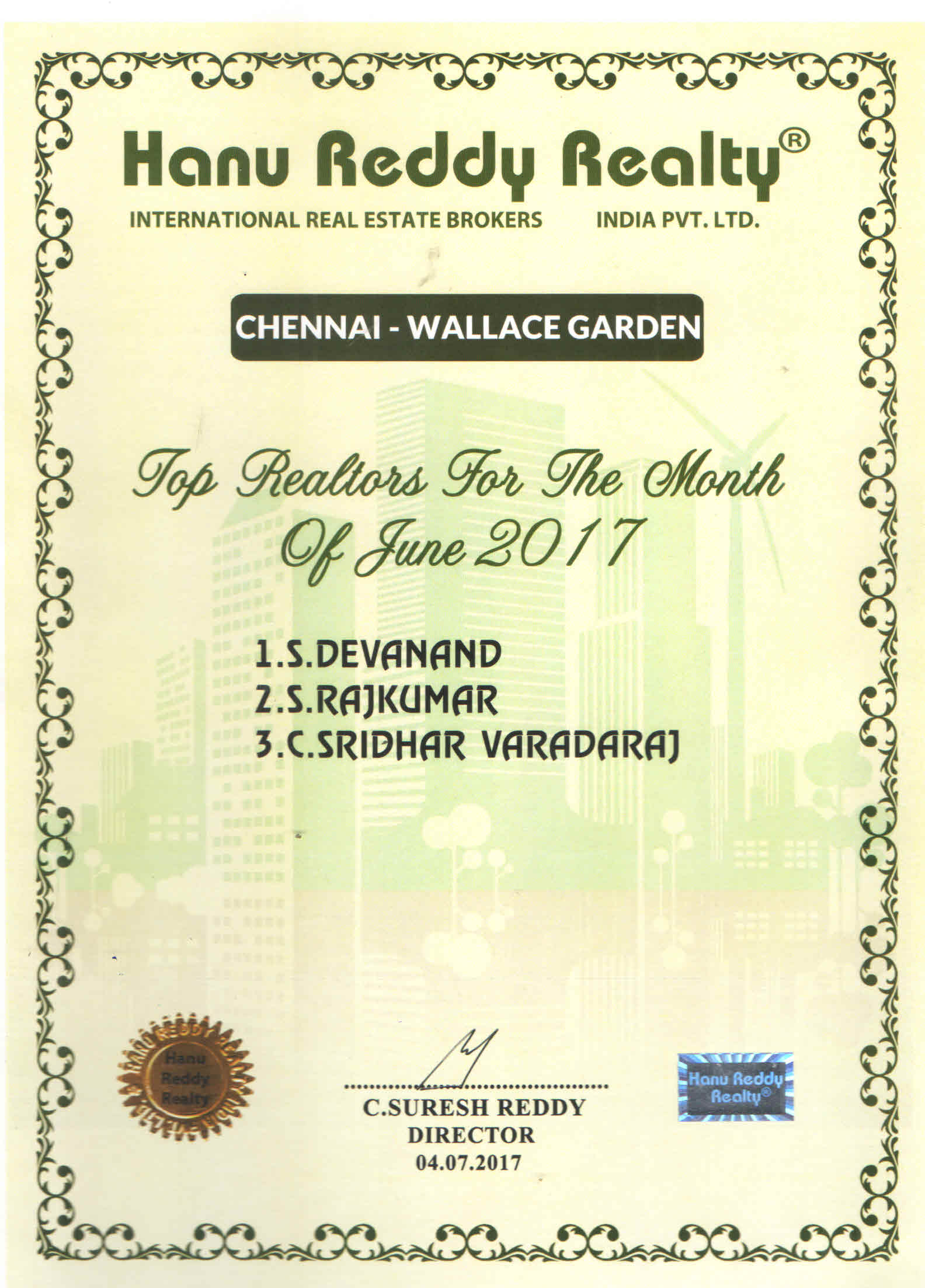 3225
Certificate
03-Jul-2017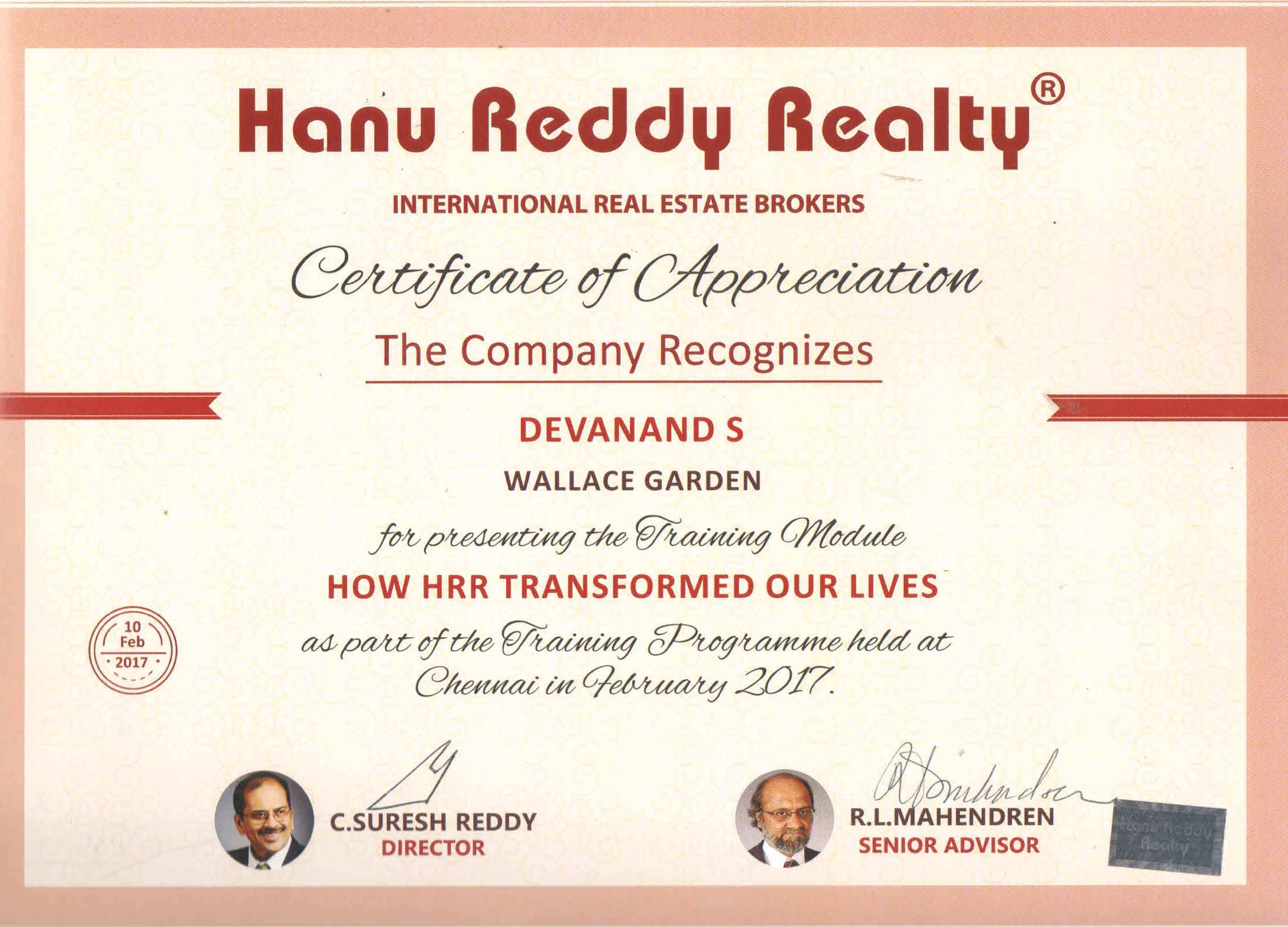 3227
Certificate
03-May-2017
3101
Google Review
01-Feb-2017
"The whole process was handled very professionally by both Mohammad and Devanand. We are quite pleased with the service."
3066
Appreciation Letter
05-Jan-2017
From: Nirupa Sen
Date: Thu, Jan 5, 2017 at 7:21 AM
Subject: Re: Service Feedback
To: vijay prakash <vijayprakash@hanureddyrealty.com>
Cc: Prasenjit Sen , devanand@hanureddyrealty.com, suhaib@hanureddyrealty.com
Dear Mr. Vijay Prakash,
I much appreciate the assistance provided by Hanu Reddy Realty Pvt.Ltd for services rendered in identifying a tenant. Every phone call I made to your office Landline was greeted with a professionalism and cheerful attitude by Ms. Sai Priya. I thank her as this persuaded me to approach you all for rental lease.
I thank you, Mr. Devanand and Mr. Muhammed Suhaib for all your assistance to make this a success.
The apartment comes with multiple amenities/inventory on offer.
Several of the in-house facilities have better than 5-star ratings such as Daikin Inverter ACs etc. The apartment comes with special purpose LED lighting, walls with ultra white special paint finish,designer glass partitions and branded Double Curtain supports to name a few. This coupled with location and being a low-rise newly built reputed Builder apartment with two covered parks, the rent settled is much below my expectations but this is probably on account of the slump in the real estate market as you had explained. I hope that we can rectify this in the future and are able to negotiate appropriate rent values.
Best Wishes,
Nirupa Sen
3211
Google Review
10-Dec-2016
Mr. Lakshman Raja >> Five Star Rating
Awesome Service & Very Helpful. Thanks to Mr. Mohammed & Mr. Dev
https://goo.gl/maps/umj5z2D3FPA2
2995
Certificate
05-Oct-2016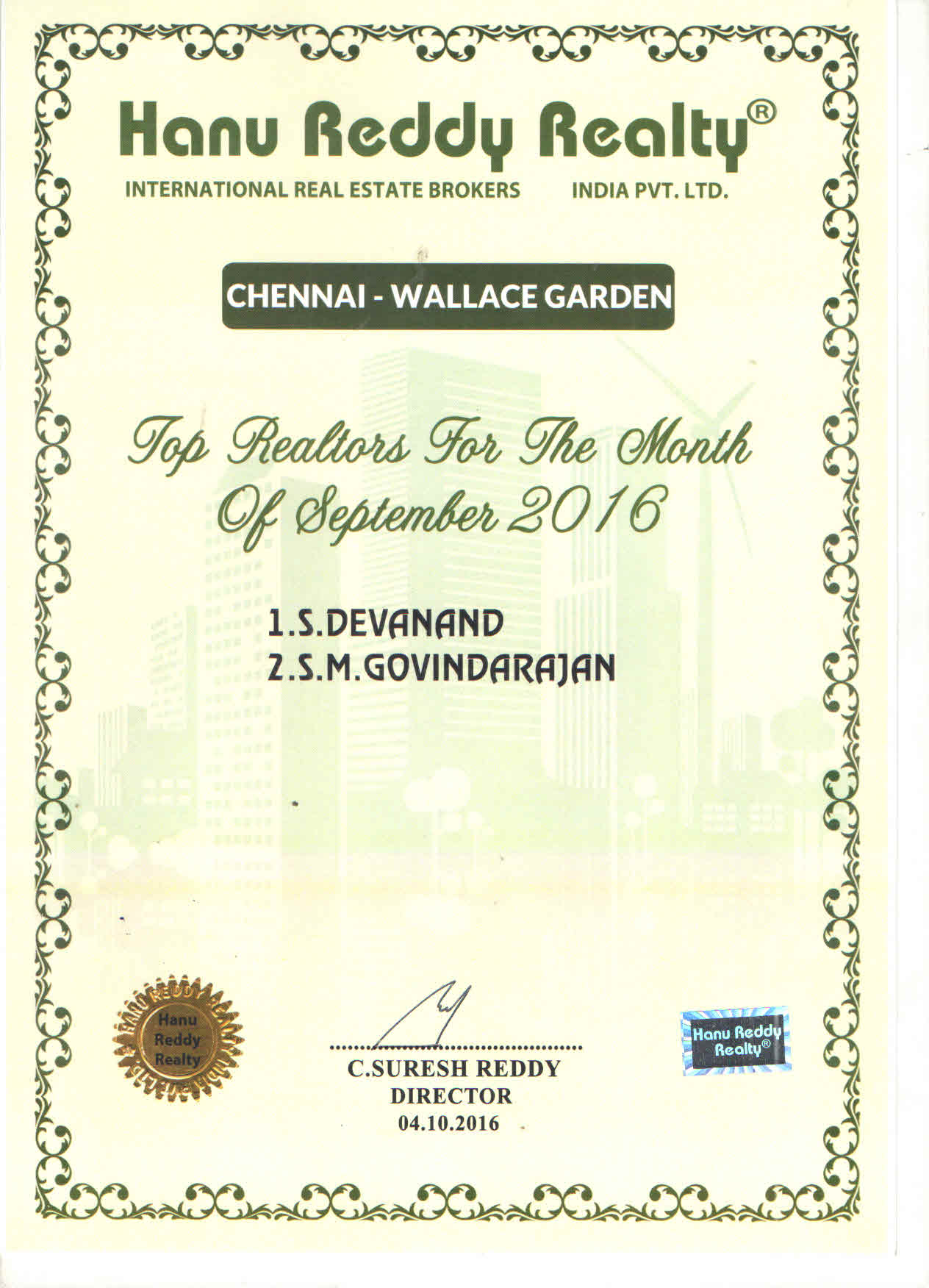 3027
Certificate
07-Sep-2016
2976
Certificate
02-Sep-2016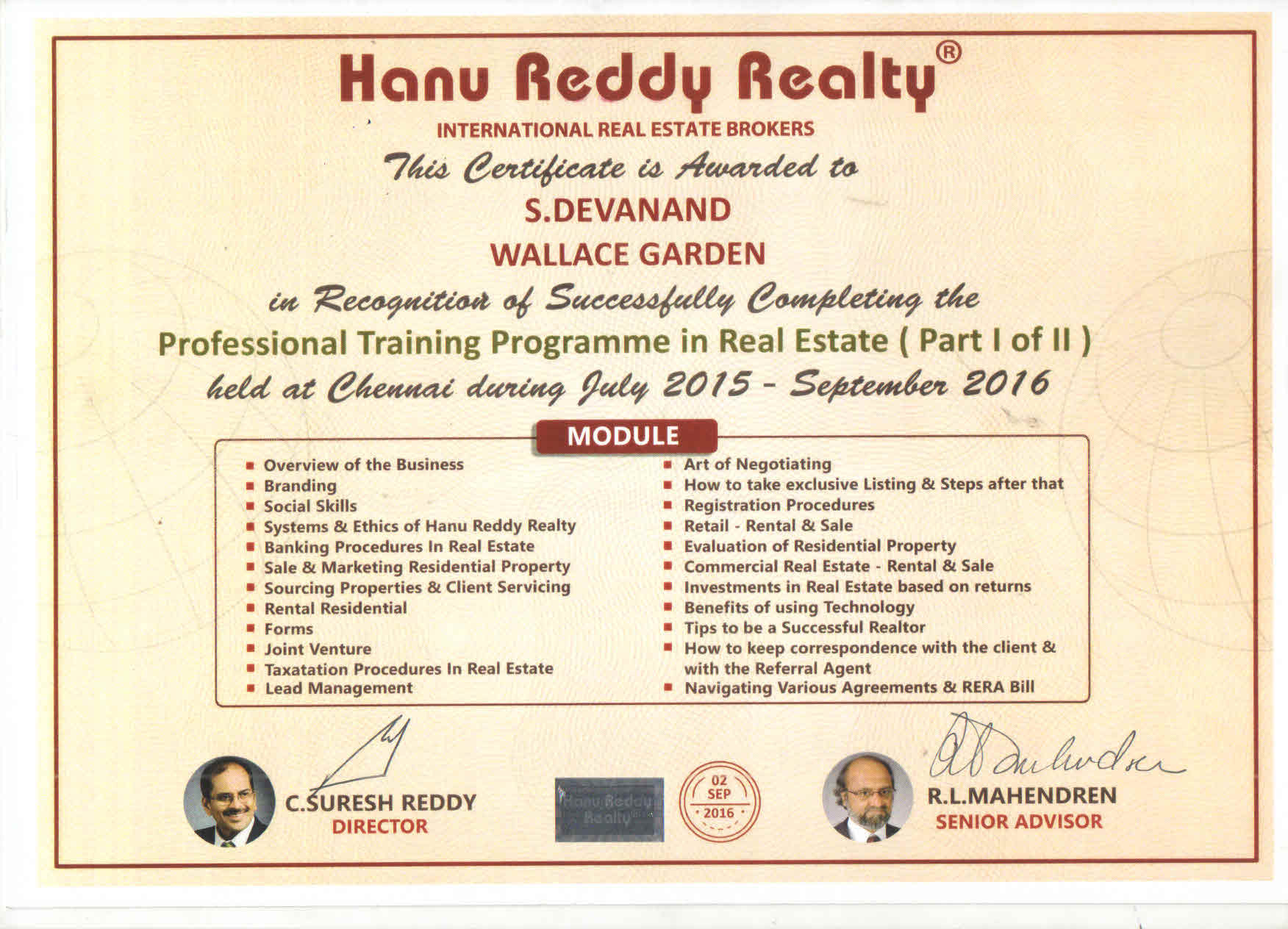 2979
Certificate
06-Jul-2016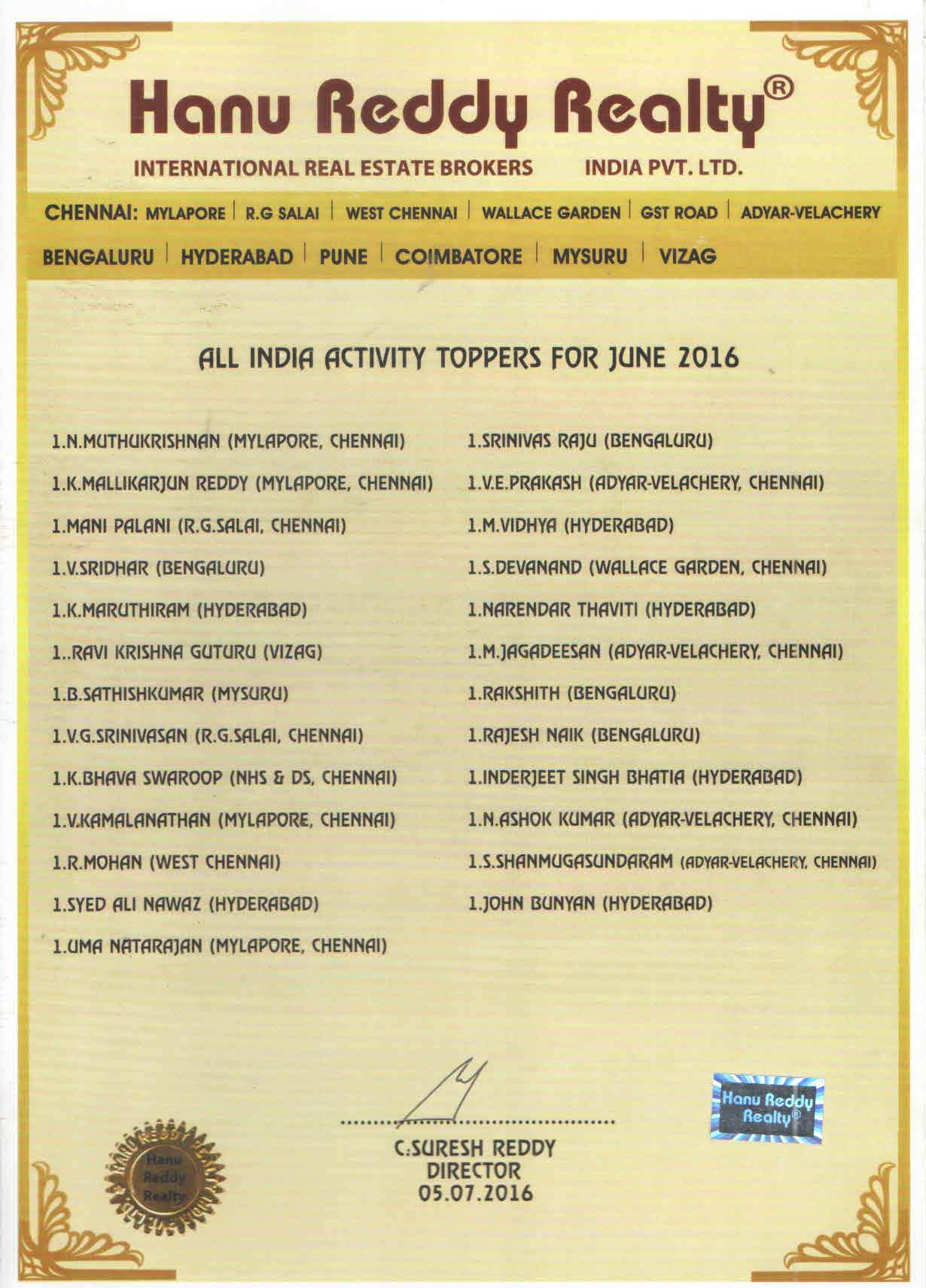 2978
Certificate
04-May-2016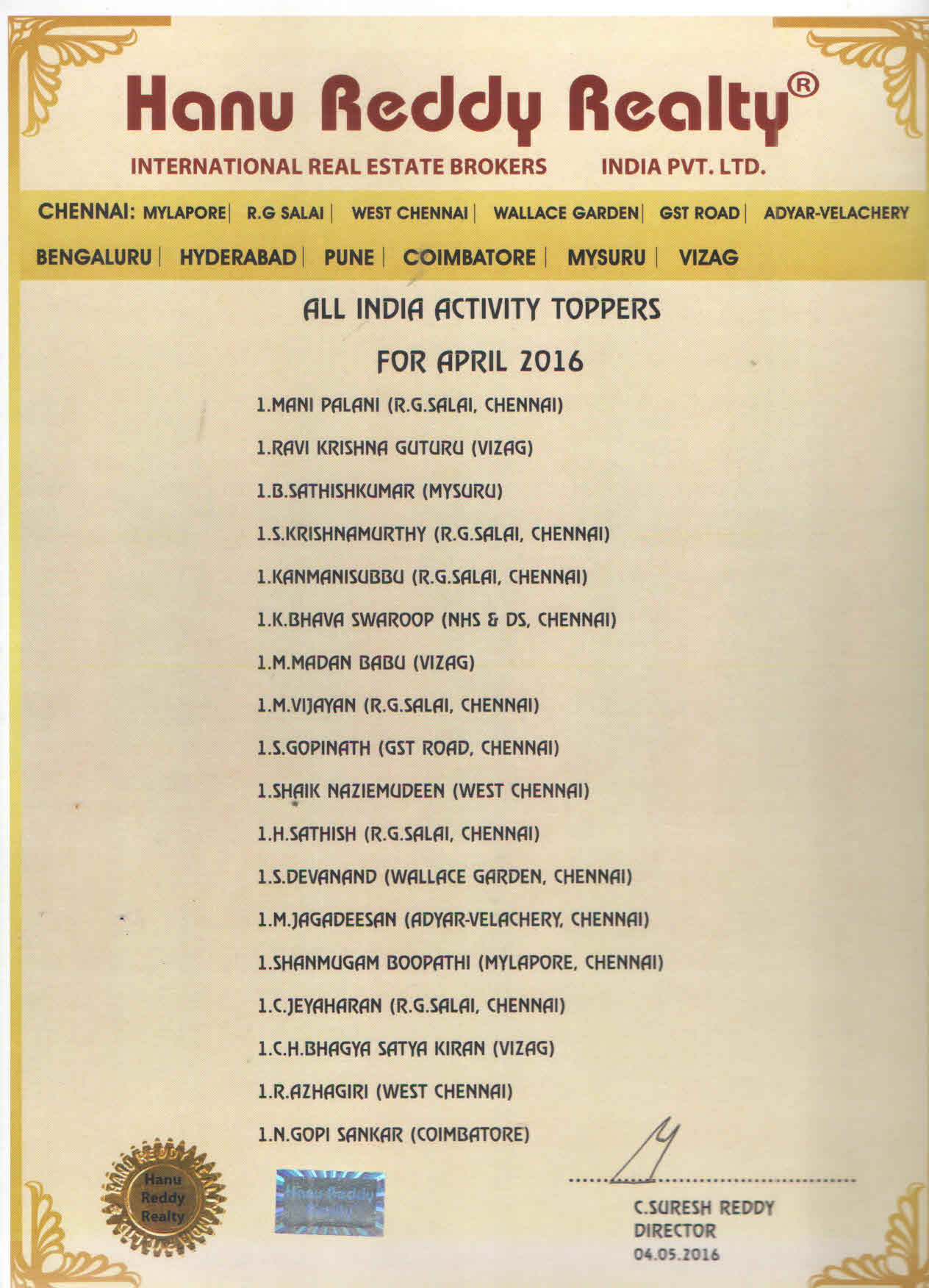 2893
Certificate
13-Jan-2016
2933
Certificate
06-Jan-2016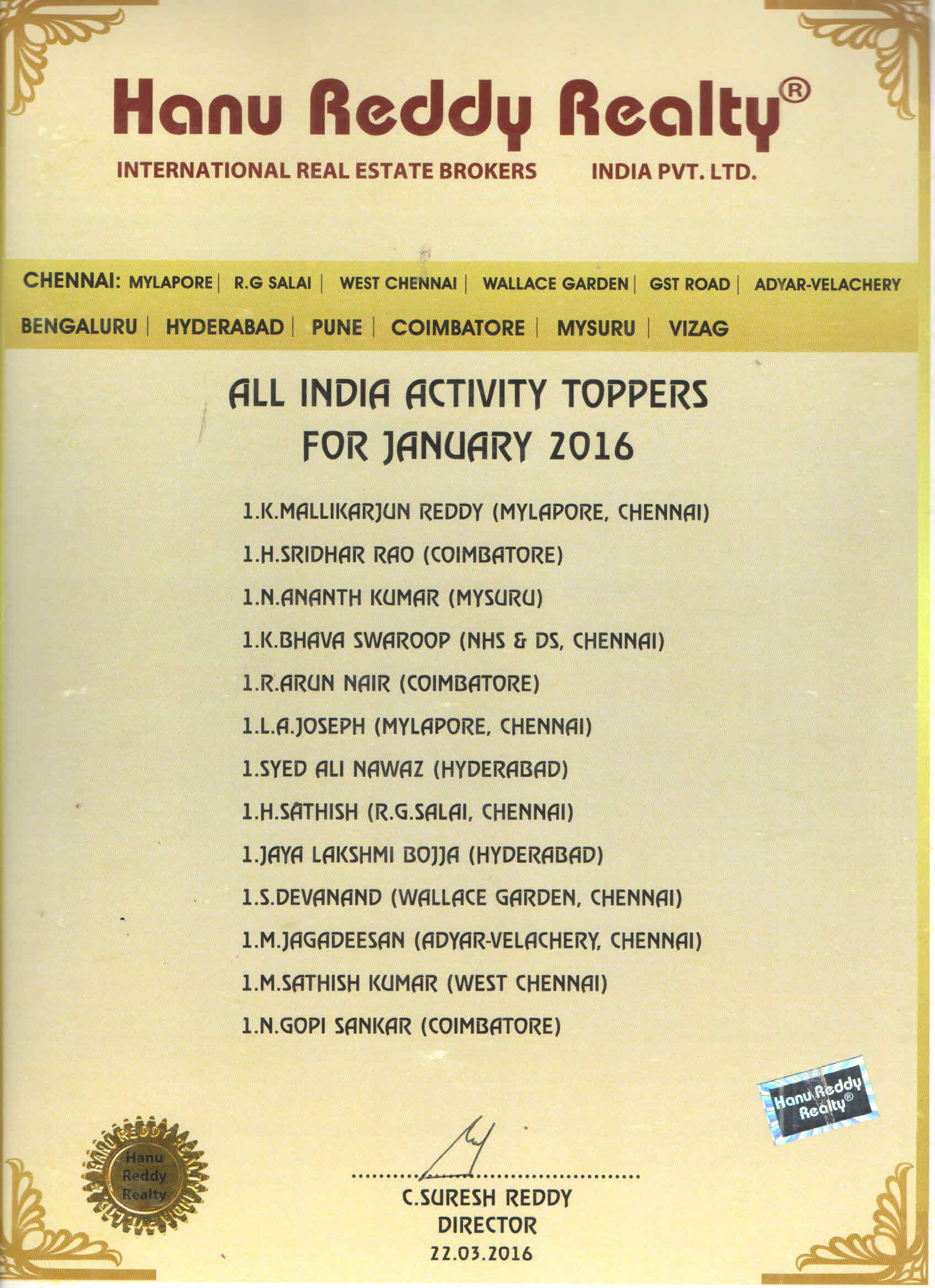 2877
Certificate
01-Jan-2016
2894
Certificate
01-Jan-2016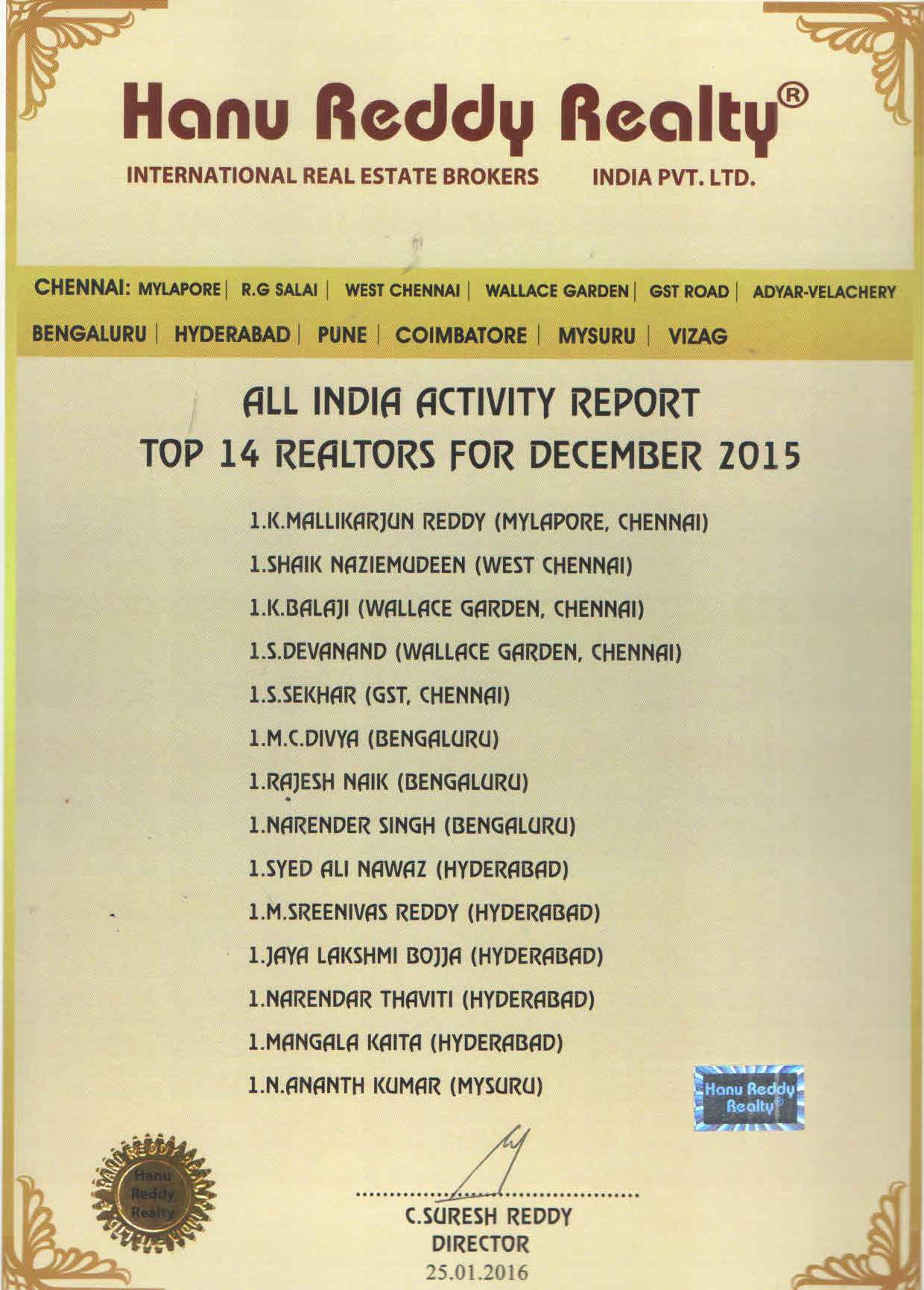 2812
Certificate
22-Jul-2015