Testimonials
This is what our clients say about us...
View All Testimonials
4076
Google review
01-Nov-2019
Ravi Kodavarti
I worked with Mr Sundar and Nr Bhagyanathan at this company for almost three months to sell a flat that I owned in Shastri Nagar. The service they provided was pure amazing, and exceeded my expectations. I worked the key elements all while I was abroad - from them picking up keys from a friend, providing receipts for everything, getting the house cleaned when needed, getting papers from the registrars office, picking up original deeds from a friend to showing them to the buyers loan person. I only had to be in Chennai for two days for the registration and they took care of everything else. They are also going to deliver the sale deed to my bank so that I can repatriate the money. Overall excellent service and I highly recommend them.
3619
Certificate
18-Jul-2018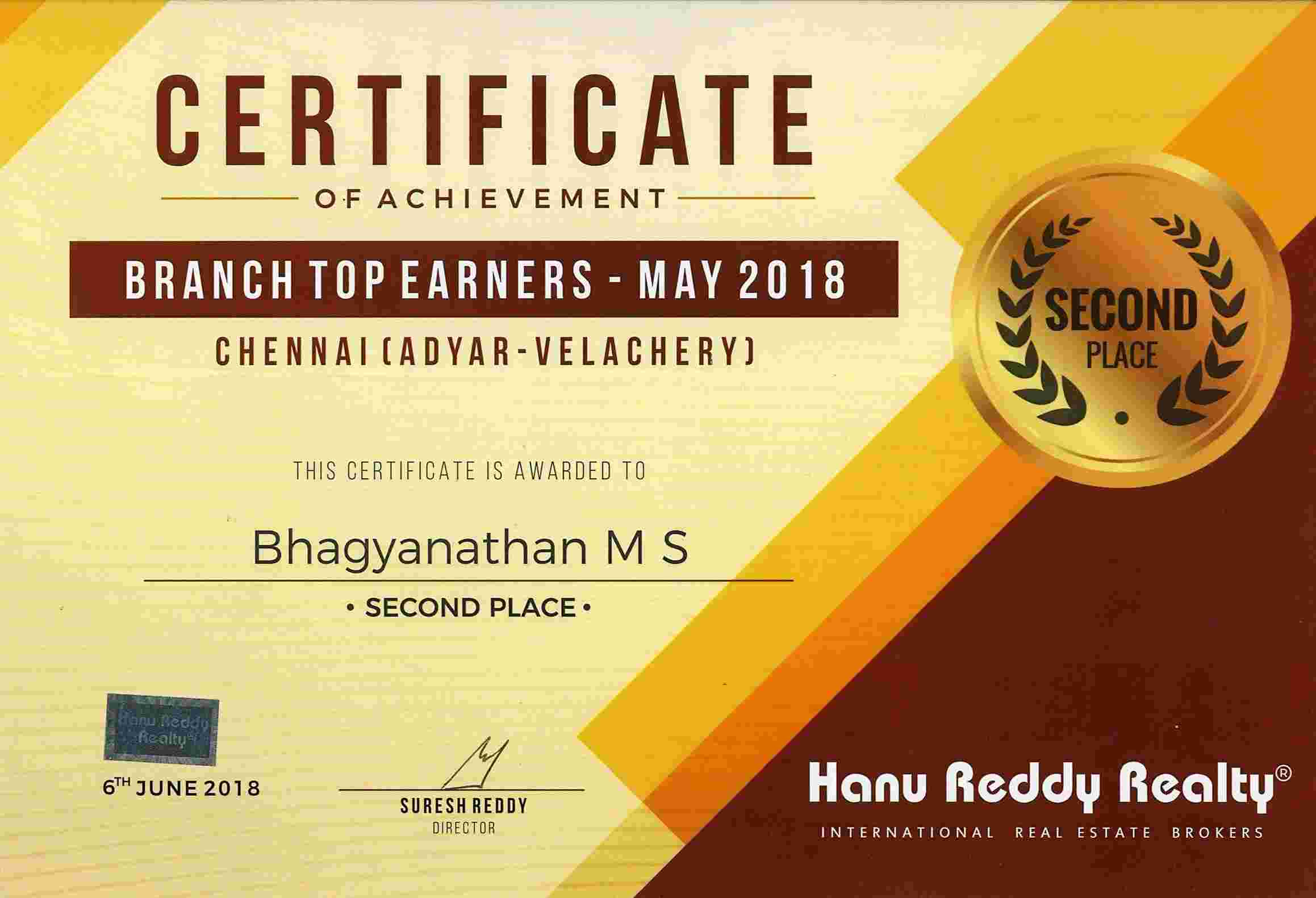 3594
Google Review
27-Jun-2018
Subramanian NV
Recently I happened to start looking out for a three bedroom apartment in Kotturpuram area at Chennai and during that process, I happened to come across Mr.Bhagyanathan from Hanureddy Adyar branch. It was such a smooth process that he could understand swiftly my need and identified a property with in a weeks time and whole purchase process could be completed with in a month. Thanks to him for making this happen.
3061
Certificate
06-Jan-2017