Testimonials
This is what our clients say about us...
View All Testimonials
5089
Google Review
04-Feb-2023
KN Jayakumar
5 STAR RATING
Courteous,Knowledgeable, Helpful, Competent service. Mr Sivakumar and colleagues were prompt in their responses and easy to deal with. Quality of shortlisted clients was good ,so one need not waste time with unworkable proposals. Overall excellent.
4983
Certificate
04-Nov-2022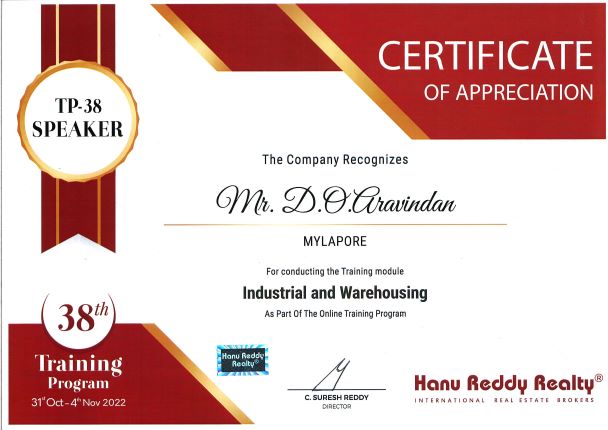 4739
Certificate
11-Mar-2022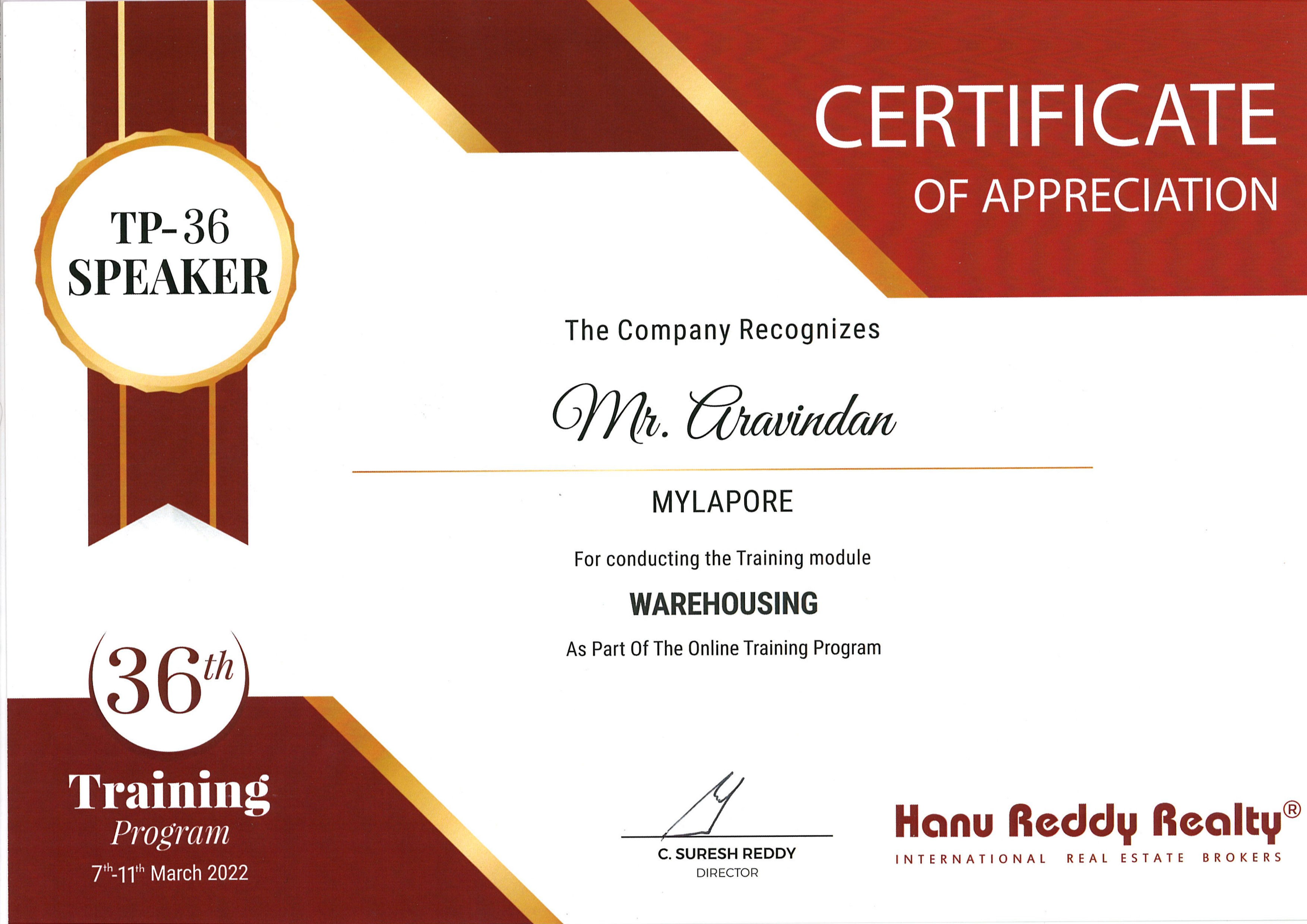 4673
Certificate
31-Dec-2021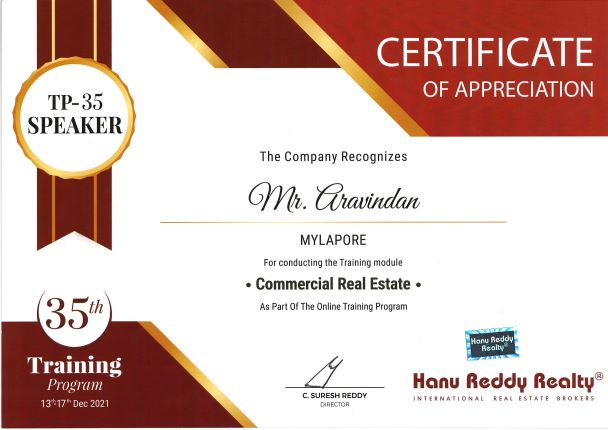 4412
Certificate
31-Dec-2020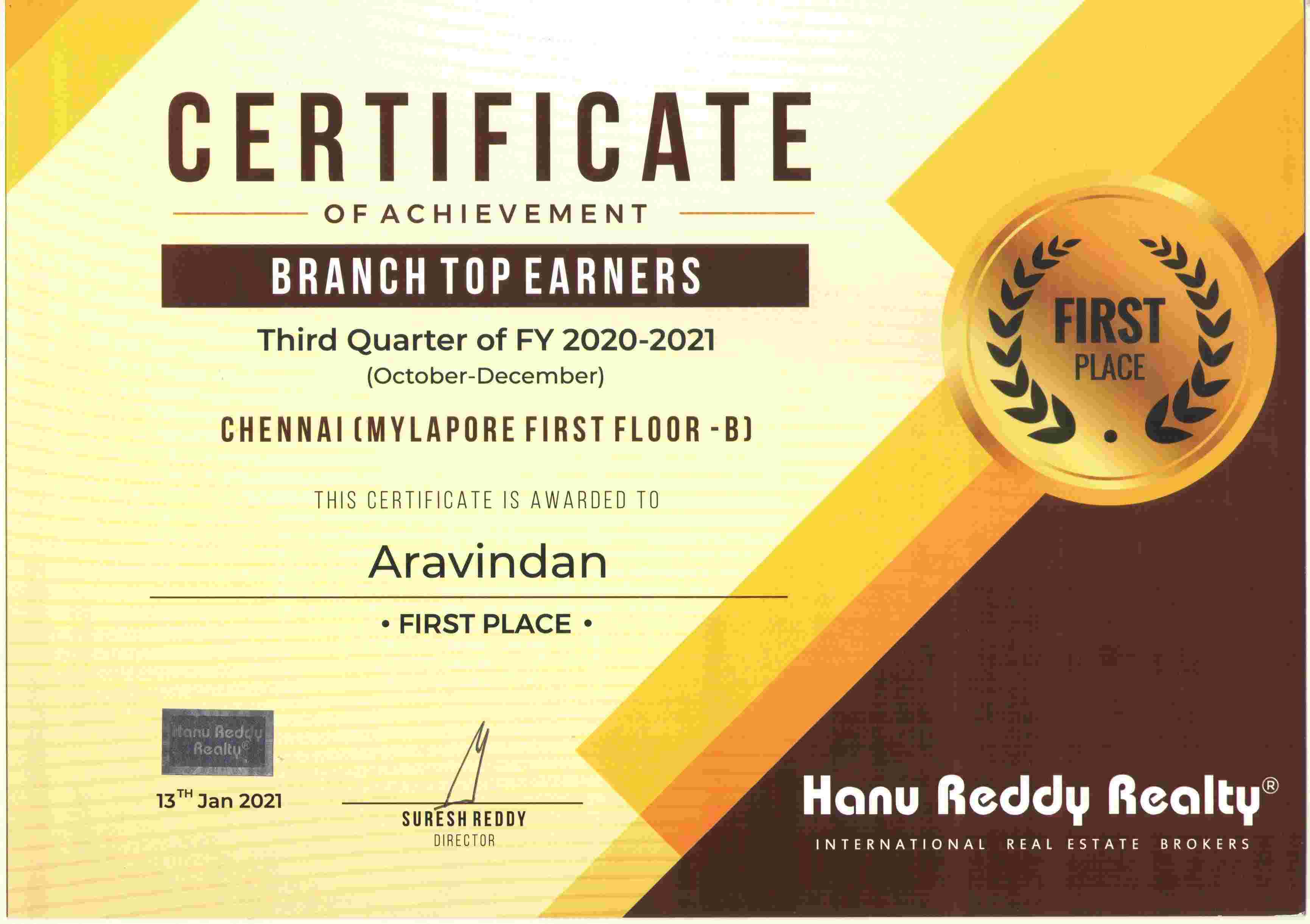 4354
10 years of service
10-Jul-2020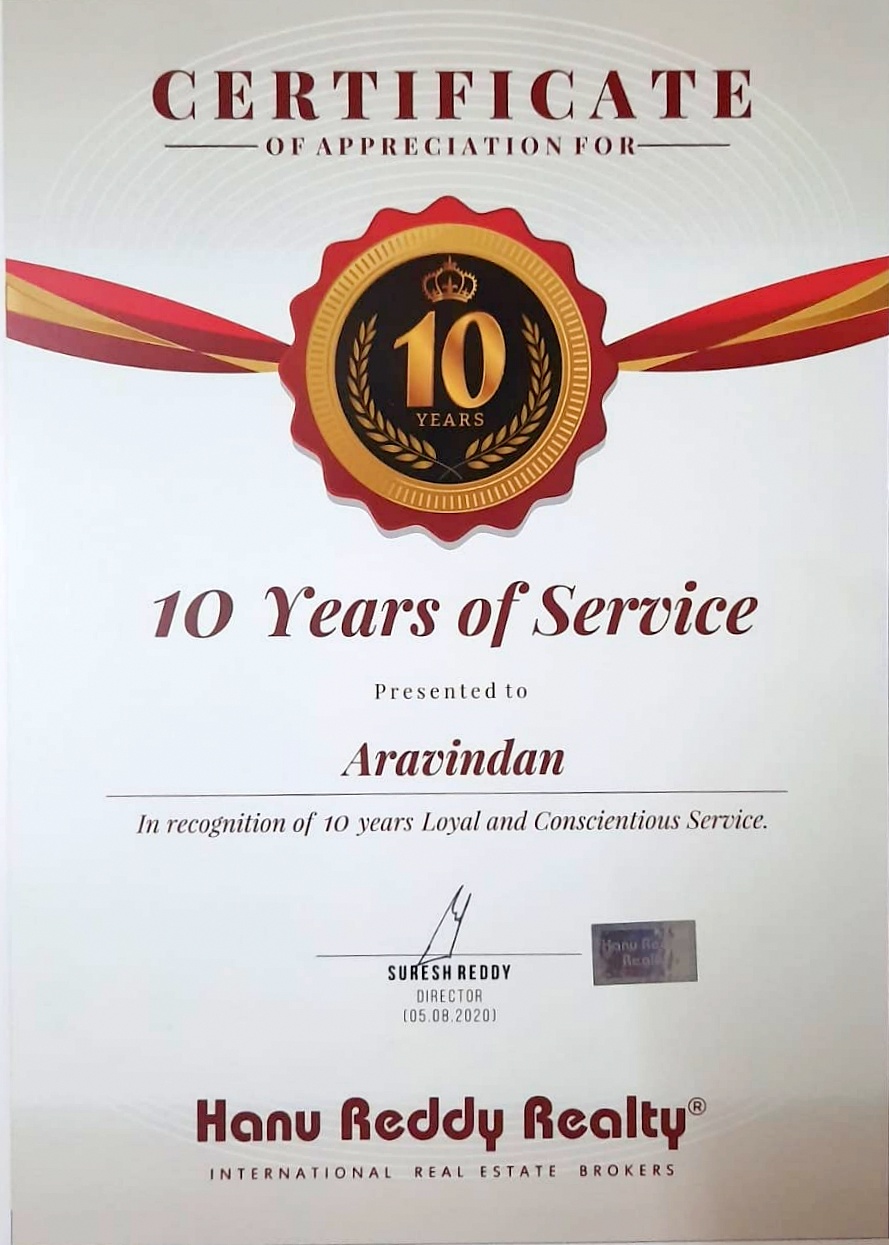 3302
Appriciation Letter
10-Feb-2017
Dear Sir,
Yesterday we concluded the sale of our apartment at Alwarpet with Hanu Reddy acting as the real estate agents.
I would like to place on record the wonderful service rendered by Mr.Sivakumar in bringing this transaction to conclusion.
His dedication, dogged determination and steadfast resolve to bring matters to a satisfactory conclusion made what could have been a traumatic experience into a very pleasant one. I would like to commend the sincere efforts put in by him.
He was ably assisted by Mr.Aravindan throughout the long ordeal.
Wishing Hanu Reddy Realty greater success in the years to come.
Sincerely Yours,
M.SIDDHARTH KUMAR"
BEST WISHES,
SIDDHARTH KUMAR
61
Dear Mr.Sivakumar

his mail intends to thank you for all the services rendered in connection with sale of our Apartment at RAMRAJ,1ST Main Road ,R.A.Puram ChennaI-600028.

Your services done were very organised and professional way enabling the customers to get their work finished in a very smooth manner.We thank you in particular and also Mr.Aravind .The effort you have taken to keep things in place and to keep the customers at ease ,is commendable.We are highly satisfied at your work and will definitely recommend your company to our near and dear who are in need of such services.We definitely look forward to a long lasting relationship with HANUREDDY REALTY.

Thanks once again for all the effort you have taken for the smooth conduct of the sale of our Flat.



Regds
Mrs.Sowmya ramesh
on behalf of Mrs.S.Neelavathy




63
Dear Sivakumar,

It has been great pleasure to transact with Hanu Reddy through you and Aravindam to buy the flat no.5, Ramraj apartment, 1st Main road, RA Puram.

Aravindam and you handled the transaction in a manner which was diligent, professional and demonstrated deep understanding of our needs and circumstances throughout the transaction.

It has been a pelasant experience and hope to continue our relationship in future as well.

I am sure Aravindam and you would bring more delighted customers to Hanu Reddy and achieve greater heights in your career.

All the very best


Regards
N Chandrasekaran