Testimonials
This is what our clients say about us...
View All Testimonials
4625
Certificate
29-Oct-2021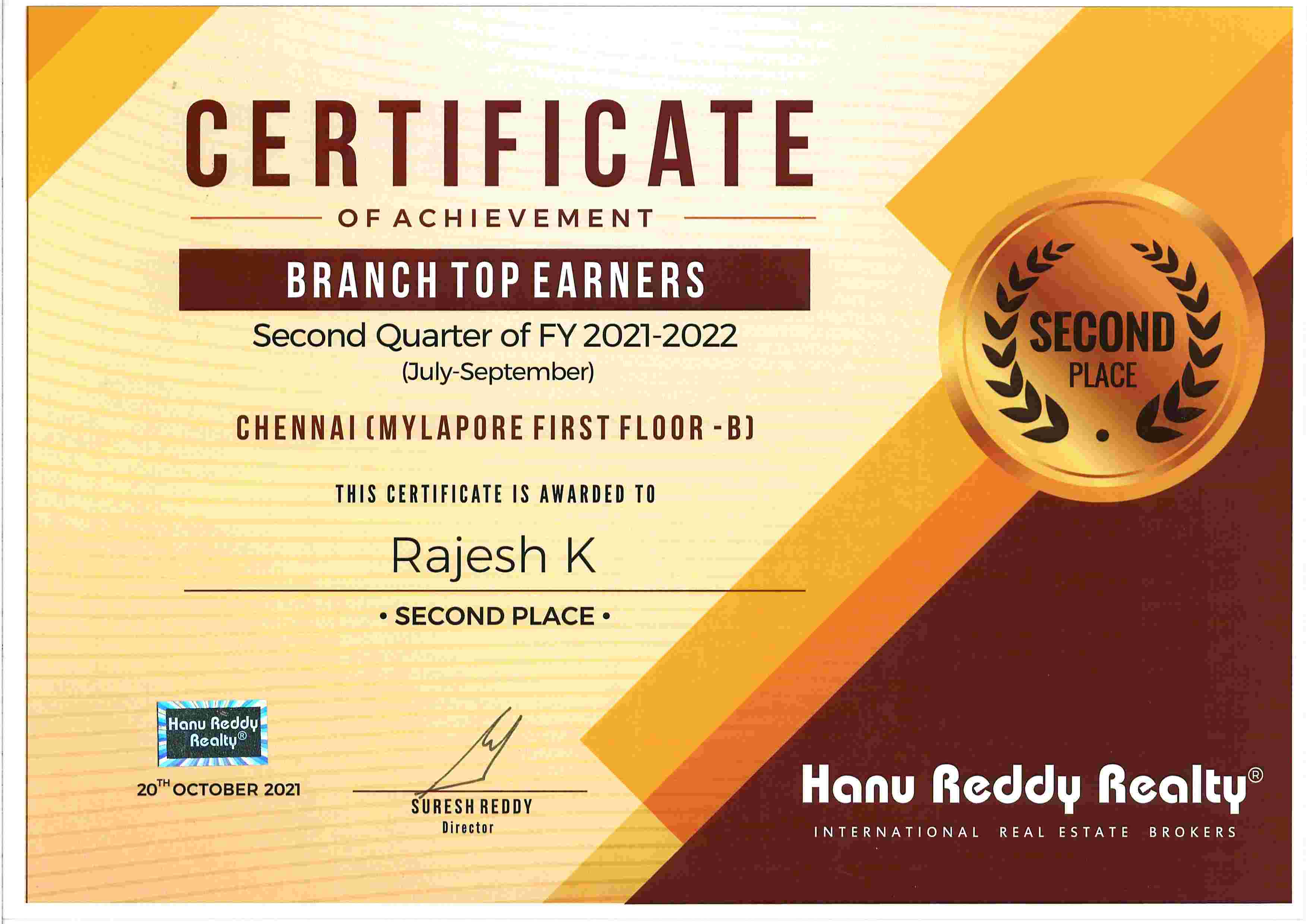 4561
Certificate
01-Jul-2021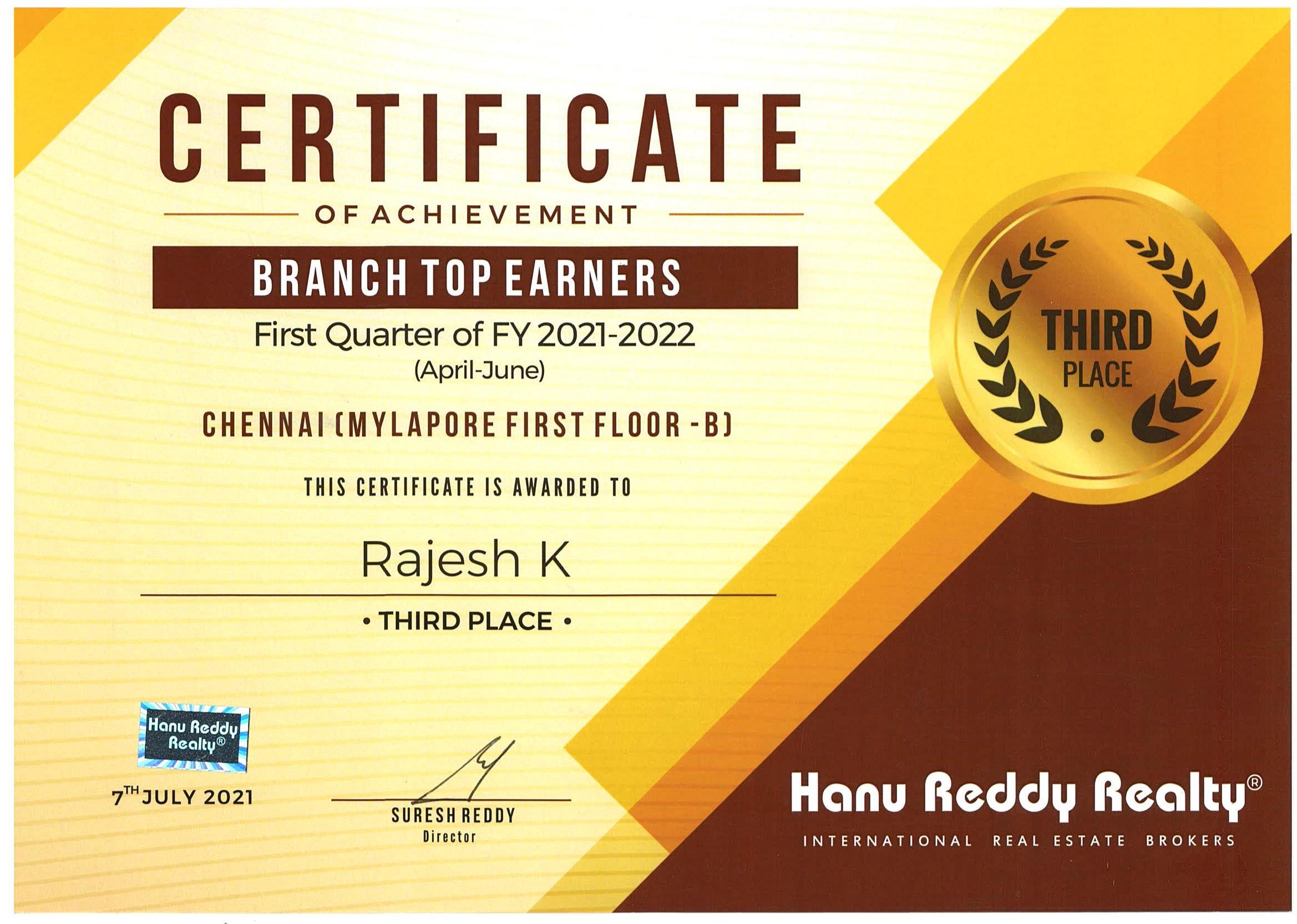 4079
Certificate
01-Nov-2019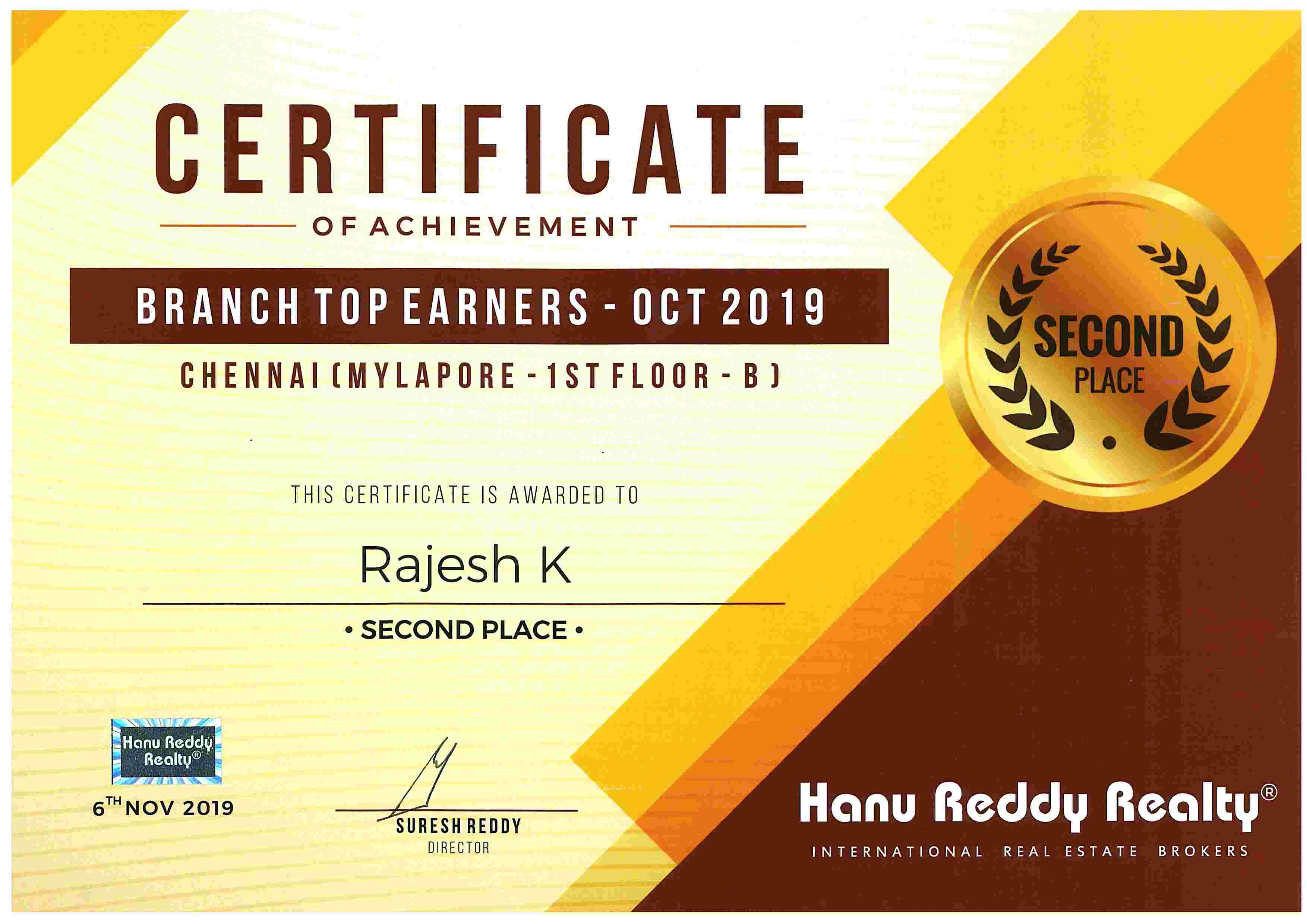 3985
Appreciation Letter
31-May-2019
Hi Rajesh,
Since the provided link wasn't working thought I shall drop an email instead.
Dear Sivakumar,
As I mentioned to you when we met during last month. Rajesh has done a remarkable job in handling all aspects of my house sell and he is truly a trustworthy person which is very important for this role. I am more than impressed with his commitment and response no matter whatever be the time of the day or night. No wonder he is my trusted real estate agent in handling all my property requests during last few years. I would like to go on records and say that I will be happy to take Hannu reddy services for all my property needs in India now and going forward. Thank you to you as well for your leadership and support.
Warm Regards,
Ganesh Sivakumar
3773
Google Review
01-Nov-2018
Sridevi Thota
(5 Star)
right choice for sellers living abroad. well teamed with good professionals in office and on the ground. My agent Rajesh was quiet patient and knowledgeable to handle procedures. Deals situations professionally
3772
Google Review
13-Oct-2018
Hari Krishnan
(5 Star Rating)
I bought land from Hanu Reddy at Padmagiri Nagar, Periyasekkadu, Madhavaram, Excellent service. Nice experience complete professional approach by Rajesh executive
3290
Appreciation Letter
13-Oct-2017
Sir
Have written to you many times about the awesome services of Mr. Sivakumar and Mr. Rajesh.
It is their never say die attitude that sealed the deal and their perseverance even for a Rs.80,000 as fee deal is mind boggling.
They carried the transaction through virtually on their own and Mr. Rajesh under the brilliant guidance of Mr. Sivakumar has been outstanding.
Beyond a point I lost interest and was ok even if the deal did not go through.
But your people would not give up
It is not the fee that drove them but the sheer passion of having to complete a job
I wish all of you the very best
Season's greetings
Best
Krishnan
2630
Google Review
13-Aug-2014
We sold our flat in Royapettah Chennai in August 2014 with the help of Mr. H. Sivakumar, Vice President of Hanu Reddy Realty, and realtor, Mr.K. Rajesh. It was a pleasure working with them; they were very professional and easy to work with. They found a best match within 2 months. They worked with the buyer's party, provided all the required documents, procured several missing documents from the registrar office on our behalf, and continuously informed us of the progress. Mr. Sivakumar facilitated teleconferences with buyer, made sure all documents were in order, and finalized the deal. I traveled from the US for a week and the sale was completed during my stay. Mr. Sivakumar was always available to take my call immediately day or night and answer any questions. We are very satisfied with the whole experience. I thank Mr. Sivakumar and Mr. Rajesh for making it pleasant experience. I strongly recommend Mr. Sivakumar to NRIs trying to sell their property in Chennai. Ramesh Avula Ph.D. Rajeswari Avula Stone Park Drive Rochester MN.