Independent House for Sale at Poes Garden
Serving real estate clients from around the world, Hanu Reddy Realty has been a pioneer in the real estate business for over 2 decades now. Be it a huge property by the OMR or an independent house for sale at Poes Garden the realtors at Hanu Reddy Realty always find a way to help you find your dream home.
The locality, price range, and the realtors who are the point of contact between the buyer and the seller are all the vital few factors to base your search for properties on. In addition to those preliminary factors, water supply, accessibility to the nearest hospitals, grocery stores are crucial pointers to be looked at while choosing an ideal home. Now that you know what your ideal home must look like, where it should be located, how far away it should be from the nearest bus stop or train station, choosing the right people who take you to your dream home and explain all that comes with the home is the important part.
Trust:
A well-reputed realtor is one who has the required knowledge about properties, has been in the business for a good number of years, is well aware of the legalities and leaves no space for legal mishaps to occur, thus making sure you have a hassle-free transaction with them.
A good realtor sells you just what you need and doesn't work only for the commission check. They should not miss out any crucial details that the buyer would not want to miss out on acknowledging before investing in a pricey deal such as a home. Trust matters more than anything.
Location: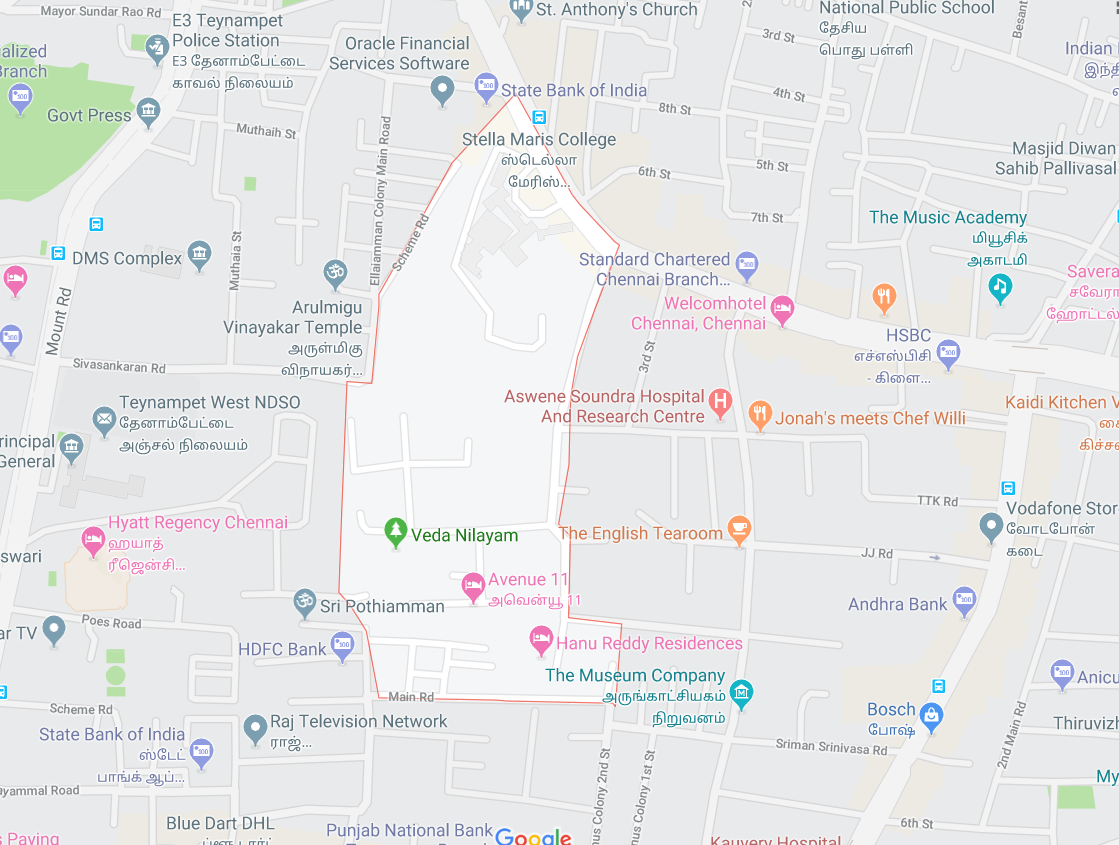 Compared to other areas in Chennai, the location of these independent houses is advantageous as the location of the houses is smack dab in the middle of all the major attractions in the city and is nearby important hospitals like Apollo Specialty, Kauvery Hospital and the Agarwal Eye Hospital which is situated within a 2 km radius.
Licenses and Certifications:
Poes Garden is noted for being home to some of the famous personalities in Tamil Nadu and it is not easy getting a good deal for independent houses if you don't know who you should approach. The realtors at Hanu Reddy Realty are licensed to the National Association of Realtors. Subscribing to standards of the 17 articles from the Realtor Code of Ethics that they follow, the realtors are imbibed with unparalleled ethos and morals they should follow as a realtor.
Find for your ideal independent home in Poes Garden through our realtors from Hanu Reddy Realty.