Flat for Sale at Anna Nagar, Chennai
When people look for flats for sale in the city they often go to well-reputed realtors. Some of the best realtors who give both the parties what they are looking for belong to Hanu Reddy Realty.
Location:
Anna Nagar is one of the poshest places in Chennai. Ever since the Indian International Trade and Industries Fair took place in 1968 the place which was once called Naduvakkarai saw blistering development and came to become famous on its own. Rice fields turned into residential plots and more people moved here as time went by. The value that this place has to offer attracts a lot of attention and to say it is nearly affordable to live, is to not do the place justice. Although the place is a posh neighborhood, our realtors don't back down when they have clients who are looking for affordable flats here.
Anna Nagar Tower
What makes a good realtor?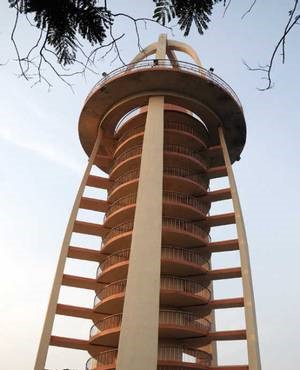 A well-reputed realtor is one who has the required knowledge on the property, has been in the business for a good number of year, is well aware of the legal works and leaves no space for any kind of mishap to occur, thus making sure you have a hassle-free transaction with them.
A good real estate agent sells you just what you need, and doesn't work only for the commission check. They should not miss out any crucial details that the buyer would not want to miss out on acknowledging before investing in a pricey deal such as a home. Trust matters more than anything.
Why Choose Hanu Reddy Realty?
In essence, what you want is what they must give you and the realtors from Hanu Reddy Realty do just that. The realtors at Hanu Reddy Realty have made milestones in helping people find their ideal homes in lucrative places like Anna Nagar where the real estate is booming more than any other location in Chennai. They are great in communicating with the buyer, and that is one important key to a good buyer-realtor relationship. The realtors make time to fit into the buyers' schedule and give important local information that the buyer needs to know.
Prices in Anna Nagar range from Rs. 10,200 per sq ft to Rs. 12,900 per sq ft. With the help of realtors from Hanu Reddy Realty, you can find the best flats in Anna Nagar fitting to your price range.