Testimonials
This is what our clients say about us...
View All Testimonials
3500
Certificate
09-May-2018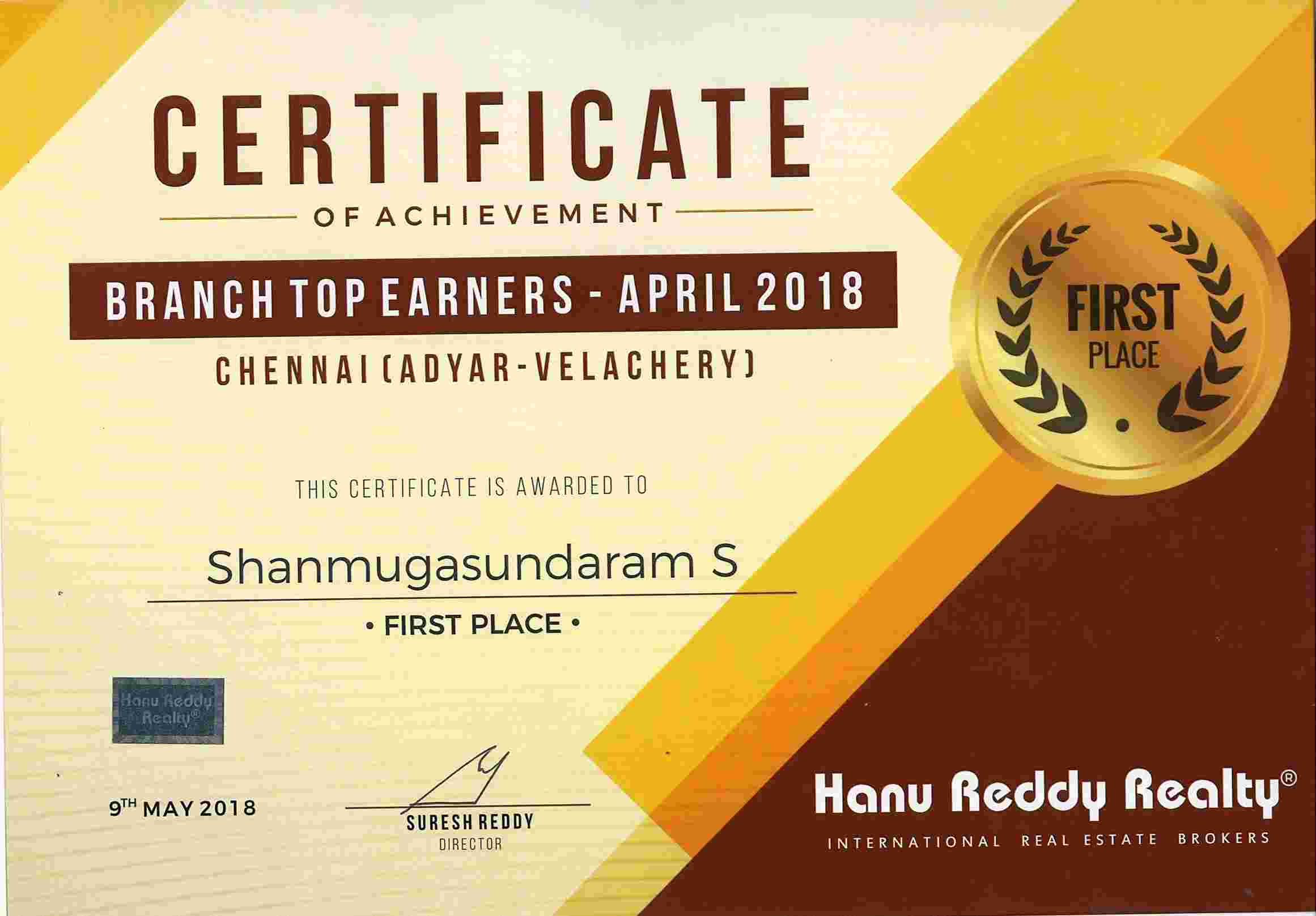 3378
Certificate
24-Jan-2018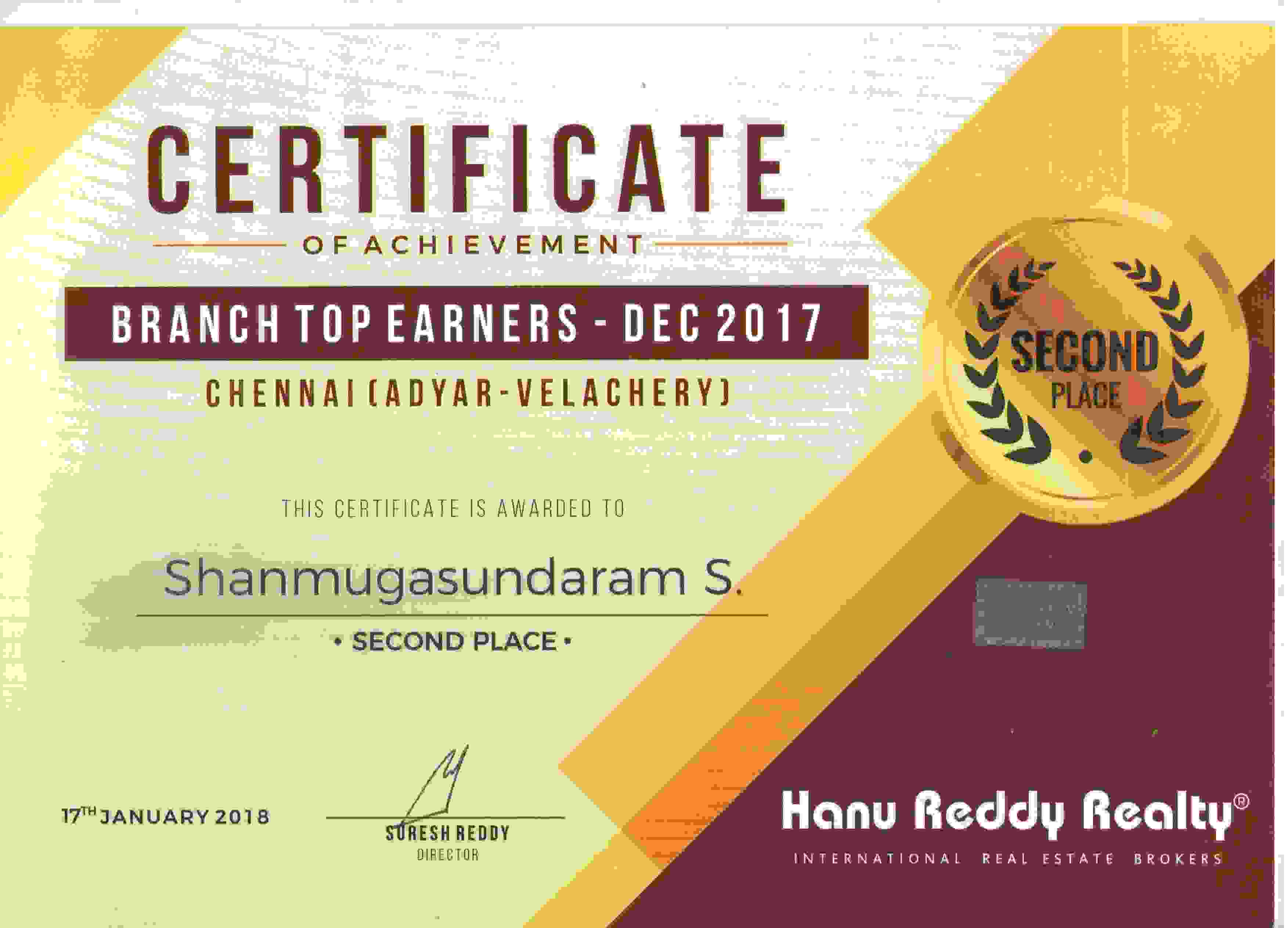 3359
Google Review
28-Dec-2017
Ramanathan Subramanian
I wanted to sell my flat in Kasthurbinagar, Adyar and contacted Hanu Reddy Realtors, Adyar-Velachery Branch in Adyar. From the start, they were helpful, very transparent . Mr. Shanmugasundaram, who dealt with my property was very helpful, updating all the info. Till the registration day and final settlement, he was with us all the way. I really appreciate and thank him for all the work he has done in closing the deal
3283
Certificate
23-Sep-2017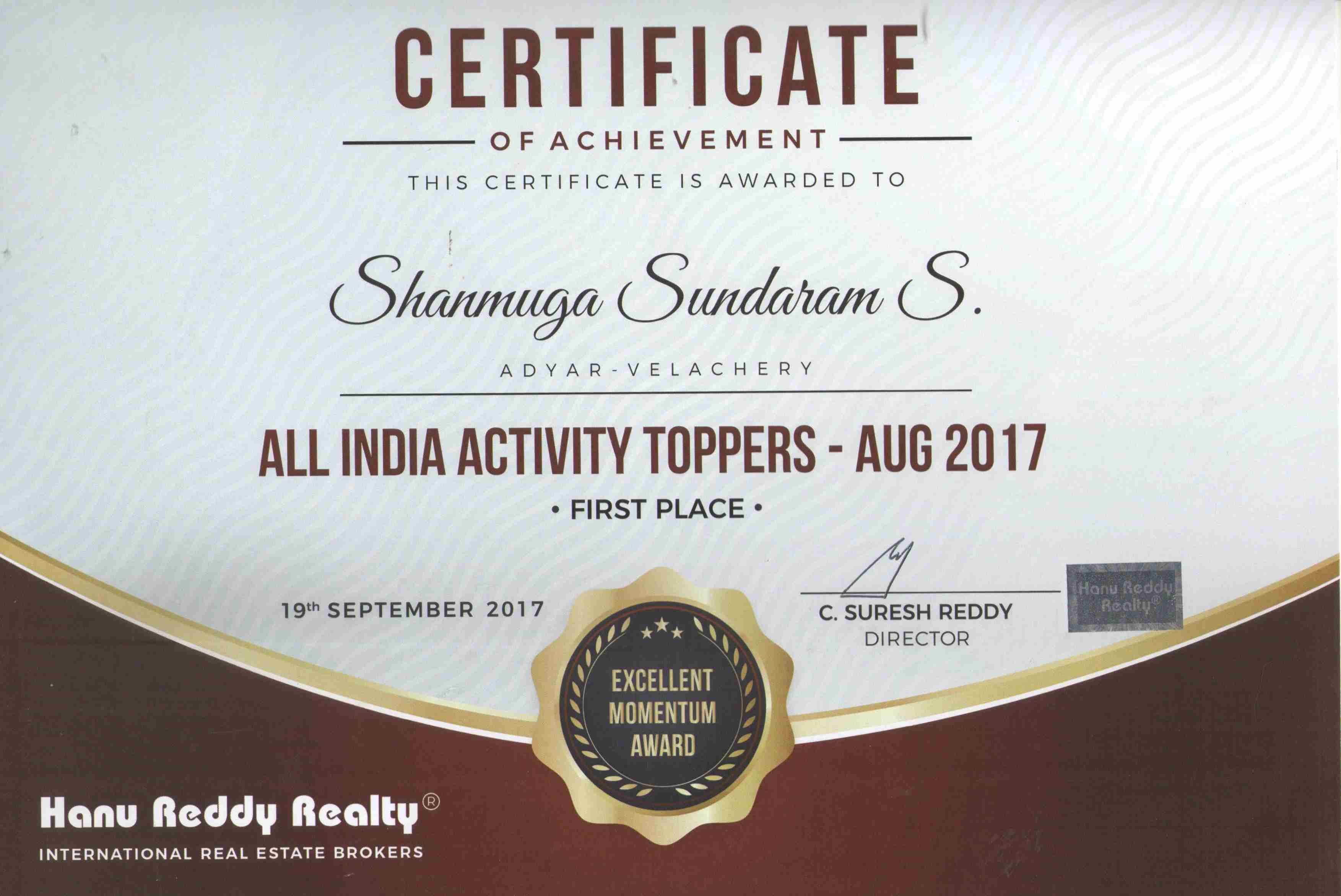 3277
Google Review
12-Sep-2017
Mohen Venkatesan
I'm extremely satisfied with your service. Mr.Shanmuga Sundram & Mrs.Sudar were helping me from day 1 to till finish line. They provided good support to both seller and buyer. Hope we will meet again for any future deal!!Thanks guys!!!
3236
Certificate
29-Jul-2017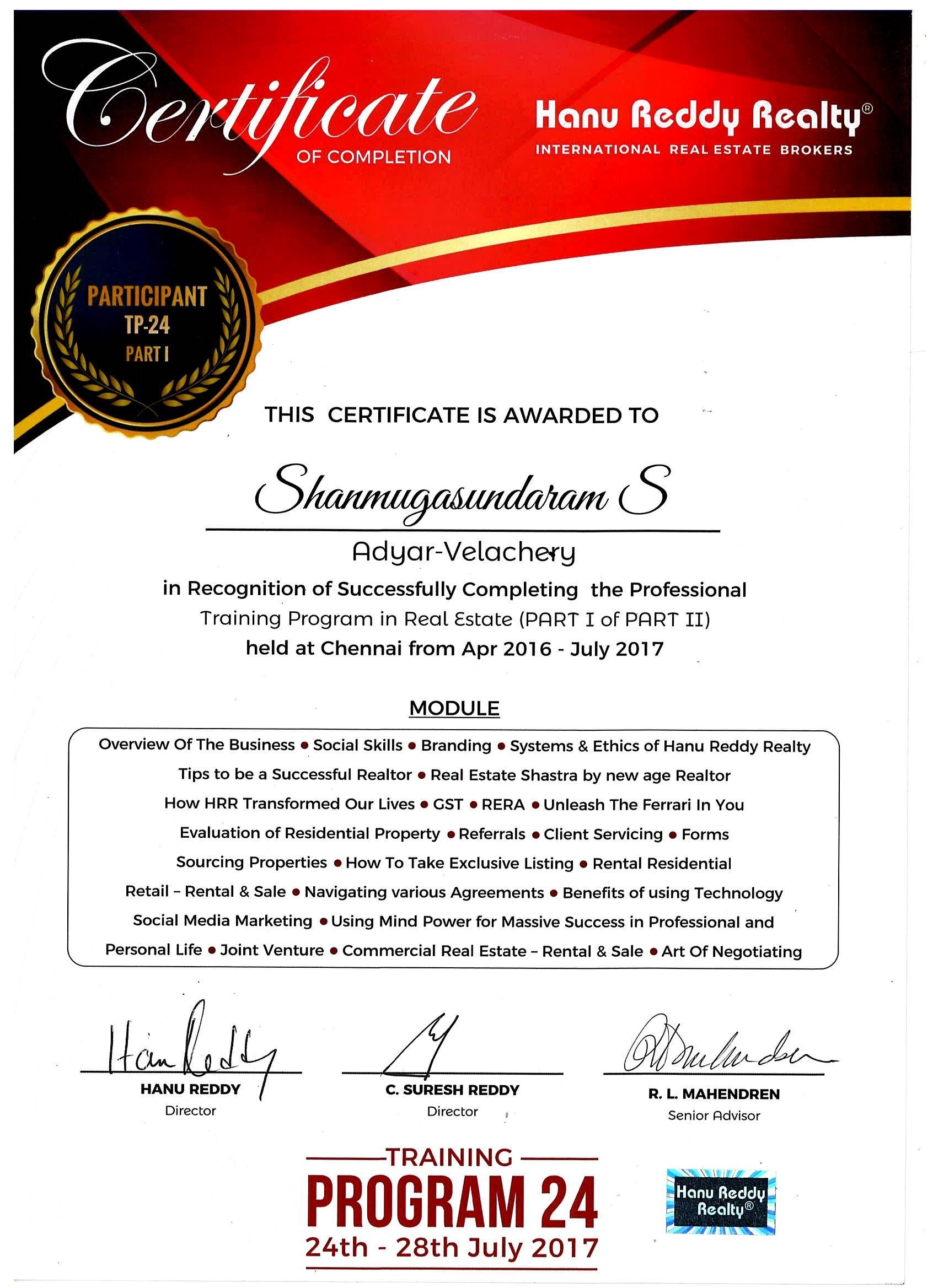 3202
Appreciation Letter
17-Jun-2017
DR. RANJIT IYER
This is Dr. Ranjit Iyer. I bought a two bedroom flat in Bhakhtavatsalam Nagar, through your real estate team.
Shanmugasundaram and Sundaraj wereheavily involved in the transactions. The deal went smoothly, without a hitch.
Their services were courteous, efficient and professional.
They were quiteknowledgeable in all the faces of real estate purchasing.
I would like to thank their collegues also who helped them occasionally.
I have no hesitation in recommending them to my friends.
3146
Certificate
26-Apr-2017
3025
Certificate
17-Nov-2016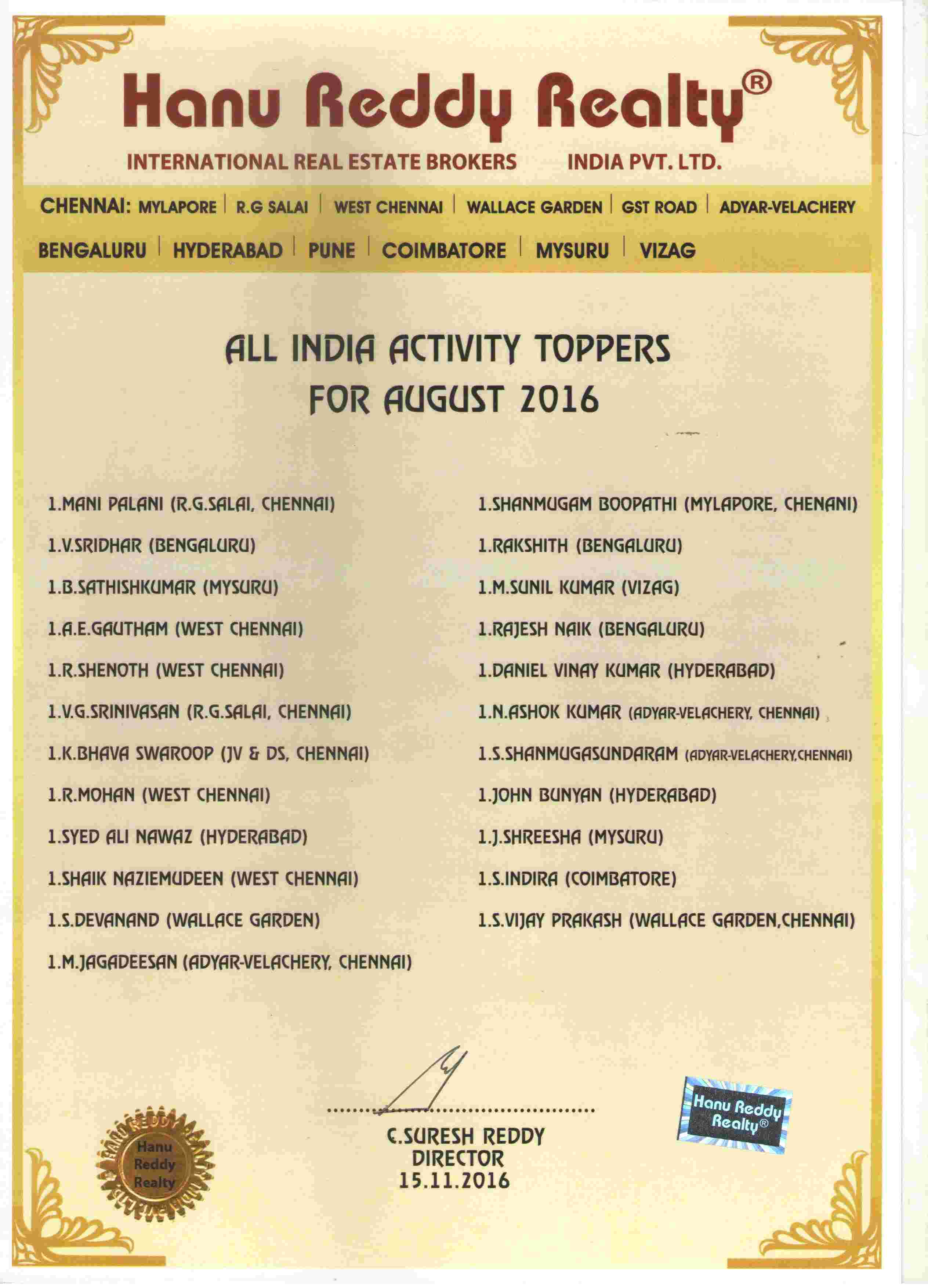 2988
Google Review
03-Oct-2016
Nataraja Subramaniam
I was helped by Sri Shanmuga Sundaram of Hanu Reddy in getting a tenant for our house. He was very professional, punctual and very courteous. He got us a good tenant within 2 weeks of our initial conversation. Nataraja Subramaniam
2951
Certificate
06-Jul-2016