GANESH S
Realtor - Coimbatore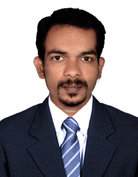 +91 83445 97902
+91 422 4049999 Ext: 37
http://www.hanureddyrealty.com
26 Properties For Sale
5 Properties For Rent
Dealing In
Education:
Experience
Professional with 8+ Years of Experience in the Field of Marketing in Advertising agency
Proven Skills in:
Effective Communication
Planning and Organizing.
Management and Leadership
Marketing Edge:
Motivate Team Members to perform better.
Work with diverse group of People.
Hobbies & Interests:
Interacting with new people
Interested in Photography and travel
Playing Cricket
Listening to Music
Interested in reading books & magazines.
Property Type
Sale/Rent
Location
Reference
Number
View
Commercial Land
Sale
Chetti Palayam
RL/CBE-54844
View
Commercial Land
Sale
Marudhamalai Road
SL/CBE-56703
View
Duplex House
Sale
Ganapathy
SRO/CBE-60365
View
Flat
Sale
Saibaba Colony
SRO/CBE-57025
View
Flat
Sale
Saravanampatti
SRO/CBE-58109
View
Flat
Sale
Avinashi Road
SRO/CBE-54819
View
Flat
Sale
Tatabad
SRO/CBE-35439
View
Flat
Sale
R S Puram
SRO/CBE-32031
View
Flat
Sale
Saibaba Colony
SRO/CBE-13090
View
Flat
Sale
R S Puram
SRO/CBE-16637
View
Flat
Sale
ATT Colony
SRO/2771
View
Flat
Sale
Siddhapudur
SRO/2550
View
Flat
Rent
Vellaore
RRO/CBE-67906
View
Godown
Rent
Kuniamuthur
RCO/CBE-54843
View
Independent House
Sale
Vadavalli
SRO/CBE-58388
View
Independent House
Sale
Coimbatore Central
SRO/CBE-54967
View
Independent House
Sale
Vilankurichi
SRO/CBE-56705
View
Independent House
Sale
Vadamadurai
SRO/CBE-57396
View
Independent House
Sale
Kavundampalayam
SRO/CBE-55989
View
Independent House
Sale
Kavundampalayam
SRO/CBE-54826
View
Independent House
Sale
Kovaipudur
SRO/CBE-58922
View
Independent House
Sale
Vadavalli
SRO/CBE-19408
View
Independent House
Sale
Sundrapuram
SRO/2136
View
Independent House
Sale
Neelambur
SRO/CBE-67866
View
Independent House
Sale
Vadavalli
SRO/CBE-68387
View
Mixed-Commercial
Rent
Kuniamuthur
RCO/CBE-54839
View
Office Space
Rent
Avinashi Road
RCO/CBE-56862
View
Residential Land
Sale
Sungam
SL/CBE-67635
View
Showroom
Rent
Coimbatore Central
RCO/CBE-54503
View
Villa
Sale
Vadavalli
SRO/2573
View
Villa
Sale
Singanallur
SRO/2588
View