DINESH DAMODARAN
Realtor - Joint Venture & Developer Solutions - Mylapore - Chennai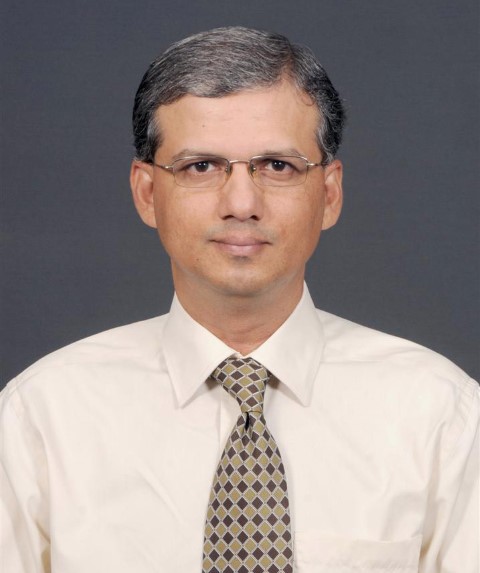 +91-93800-10301
+91 44 43999000
http://www.hanureddyrealty.com
34 Properties For Sale
3 Properties For Rent
Dealing In
Education
Masters in Economics from University of Madras, Chennai, India.
Experience
Actively involved in Real Estate since 2011.
Represented buyers and sellers, including NRIs, for residential deals ranging from sale of vacant land, land with building, apartments and duplex apartments across Chennai.
Represented owner of property for a joint venture (JV) deal in Anna Nagar East, Chennai.
Represented owners and tenants, including NRIs, for rental residential and rental commercial deals across Chennai and Palakkad.
Over 20 years' combined experience in Marketing Research, Direct Marketing, Performance Consulting, Banking (MNC Banks) and Telecom.
Part of the pioneer team that launched Reliance Mobile Telecom Services' Customer Touch Points across Tamil Nadu, Kerala, Karnataka, Andhra Pradesh and Andaman & Nicobar Islands during mid-2000s.
Marketing Edge
Maximizing visibility of properties through Digital Marketing.
Generating leads adopting new-age techniques in Internet Marketing.
Networking with trained talent pool of professional Realtors across 7 cities.
Good client base comprising both locals and NRIs.
Interests
Heritage Properties
Reading
TED Talks
Photography
Traveling
Property Type
Sale/Rent
Location
Reference
Number
View
Duplex Flat
Sale
Korattur
SRO/NHS-32446
View
Flat
Sale
Mylapore
SRO/NHS-46593
View
Flat
Sale
Nungambakkam
SRO/NHS-46603
View
Flat
Rent
Poonamallee
RRO/NHS-47889
View
Flat
Sale
Kelambakkam
SRO/NHS-31638
View
Flat
Sale
Karapakkam
SRO/NHS-31684
View
Flat
Sale
Porur
SRO/NHS-31755
View
Flat
Sale
Pallikaranai
SRO/NHS-31861
View
Flat
Sale
Thalambur
SRO/NHS-32065
View
Flat
Sale
Thalambur
SRO/NHS-32068
View
Flat
Sale
Kilpauk
SRO/WC-33468
View
Flat
Sale
Porur
SRO/NHS-32314
View
Flat
Sale
Chetpet
SRO/WC-33467
View
Flat
Sale
Kolathur
SRO/NHS-42690
View
Flat
Sale
Anna Nagar
SRO/NHS-38937
View
Flat
Sale
Anna Nagar
SRO/NHS-38969
View
Flat
Sale
Anna Nagar East
SRO/NHS-39614
View
Flat
Sale
Karapakkam
SRO/NHS-42670
View
Flat
Sale
Kolathur
SRO/NHS-42692
View
Flat
Sale
Kolathur
SRO/NHS-42688
View
Flat
Sale
OMR
SRO/NHS-44207
View
Flat
Rent
OMR
RRO/NHS-47443
View
Flat
Sale
OMR
SRO/NHS-47435
View
Flat
Sale
Alwarpet
SRO/NHS-48429
View
Office Space
Rent
T.Nagar
RCO/ADY-VLCY-36384
View
Penthouse
Sale
Korattur
SRO/NHS-32432
View
Penthouse
Sale
Korattur
SRO/NHS-32438
View
Penthouse
Sale
Korattur
SRO/NHS-32448
View
Penthouse
Sale
Kolathur
SRO/NHS-42686
View
Penthouse
Sale
Kolathur
SRO/NHS-42685
View
Penthouse
Sale
Kolathur
SRO/NHS-42684
View
Residential Land
Sale
Mannivakkam
SL/NHS-31307
View
Villa
Sale
Thoraipakkam
SRO/NHS-31698
View
Villa
Sale
Oragadam
SRO/NHS-31780
View
Villa
Sale
Injambakkam
SRO/NHS-31860
View
Villa
Sale
Thoraipakkam
SRO/NHS-42664
View
Villa
Sale
Thoraipakkam
SRO/NHS-42663
View